It is a notorious fact that most talent show winners find it hard to thrive in the real-life industry. There are however some shows that have been more successful than others and one of them is the U.K. version of X-Factor. Ever since the show debuted in 2004, it has featured numerous wonderfully-gifted contestants who have blown away audiences with their talents.
Many of these contestants have gone on to build a viable career in the entertainment industry, racking up record deals and endorsement deals, with their net worth now running into millions. The judges on these shows are also not left out. Even though many of them are already accomplished celebrities, their bottom-line has also benefitted from the time spent on the series.
These are 20 Richest X-Factor Judges and Celebrities of All Time with Their Net Worth
20. Chloe Khan
Contestant (2010)
Net worth – £1.5 million
Formerly known as Chloe Mafia, this English songstress originally competed on the 2010 version of X-Factor. She made it through the boot camp stage but was soon booted (no pun intended) from the show after she turned up smelling of alcohol and wearing the same clothes as the previous day. Following that ignoble ousting, Khan has reinvented herself as a model and also runs a webcam business as well. Both have paid her well and she can now afford to take vacations to beautiful spots, such as Dubai, as can be seen on her Instagram page.
19. Cher Lloyd
Contestant (2010)
Net Worth – £1.5 million
Cher may have made it to the top of the music industry but her journey to that status has been anything but easy. The young lady came across as a brash and naughty teenager during her days on the show in 2010. This persona dogged her for years after that and she became one of the most hated teens in the U.K. Luckily, Cher kept her eyes on the ball and has since won over fans with hit singles such as Want U Back, Activated, M.I.A, and None of My Business.
18. Tulisa
Judge – 2011 and 2012
Net worth – £2.2 million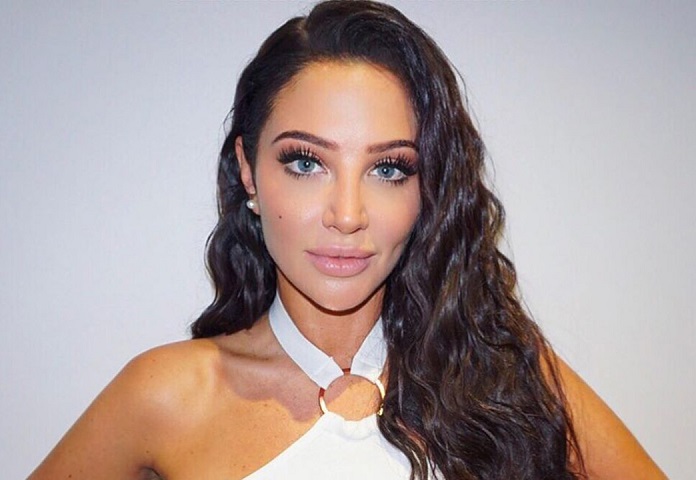 It has been about eight years since award-winning singer, Tulisa, made an appearance on X-Factor but her time on the show has been called into scrutiny in recent times after one of the contestants, Misha B, alleged that she bullied her on the show as a result of the producers making her out to be some angry black woman. Tulisa has denied the allegations and maintained that she owns her life as well as her music to black people and doesn't have a single racist bone in her body.
17. Dermot O'Leary
Host – 2007 to 2015, 2016-date.
Net worth – £3 million
Occupying the 17th spot on the list of the richest X Factor judges and celebrities in the world is Dermot O'Leary. A renowned English TV presenter and radio jockey, O'Leary served as the host of the show from 2007 to 2015. He subsequently left to pursue other projects in 2015. His departure was however short-lived as he was tempted back to the show with a four-year contract in 2016 worth £8 million. This breaks down to an annual salary of £2 million.
16. Marvin Humes
Contestant – 2008
Net worth – £4 million
Humes first stole our heart as a member of the boyband, JLS, in 2008. He and his bandmates subsequently went on to enjoy a five-year career during which they dropped several hit singles and won multiple awards. JLS called it quits in 2013 and since then, Humes has been one busy bee. He has scored TV hosting and radio hosting gigs across the U.K. He has also landed several endorsement deals and was unveiled as the menswear ambassador for UK retailer, Next, in 2020. All this has helped him to build up a net worth that makes him one of the richest X Factor judges/celebrities.
15. Jedward
Contestants – 2009
Net worth – £6 million
Ever since they surmounted all odds to come third on the 2009 version of X-Factor, this Irish duo (comprising of identical twins Edward and John) has gone on to build an impressive career comprising of at least three albums namely Planet Jedward, Victory, and Young Love. They have also embarked on a successful tour of their motherland and featured in some movies and TV shows. Jedward has also been tapped to appear in other reality shows such as Celebrity Big Brother 2017 and all this ensures that they keep on smiling to the bank.
14. Mel B
Judge – 2014
Net worth – £7.5 million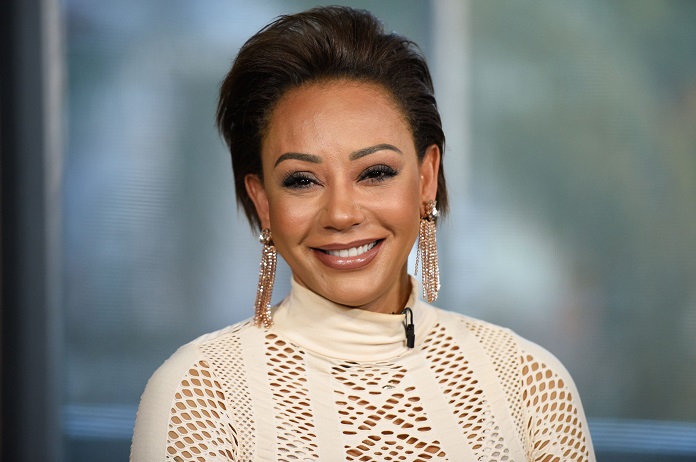 Given the illustrious career that she had with Spice Girls, Mel B should be normally worth more than her current fortune but this is not so and the reason for this is her alleged spending problems. Mel reportedly earned about £38.3 million as a member of Spice Girls but wiped out same thanks to spending on jewelry, private jets, and handbags. Her situation was further worsened by a 2017 court ruling which ordered her to pay her ex-husband, Stephen Belafonte, $40,000 in monthly spousal support.
13. Alexandra Burke
Contestant – 2008
Net worth – £8 million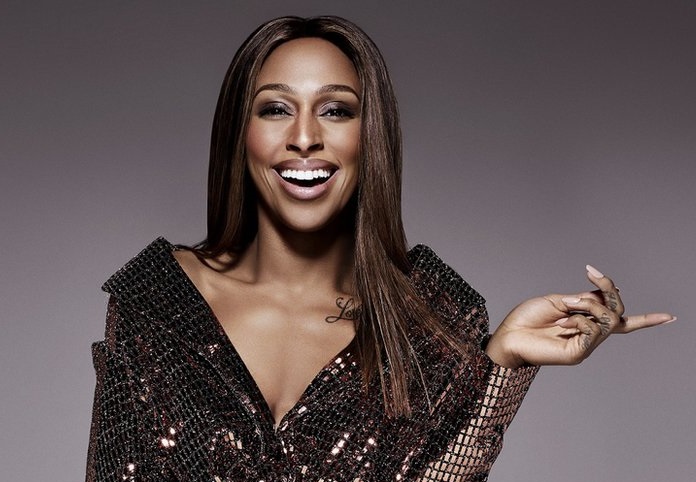 An £8 million net worth not only makes Alexandra Burke one of the richest X Factor judge/celebrities but means that she can afford a good life for herself. The singer and her boyfriend, footballer – Angus MacDonald, currently make their home in a £1.6 million Hertfordshire home which she purchased in 2011. The mansion features seven bedrooms as well as a large garden; which her three puppies thoroughly enjoy. There is also a fantastic gym for Burke and her footballer beau to utilize and keep fit.
12. Kelly Rowland
Judge – 2011
Net worth – £9 million
Rowland's fortune is not due to her X Factor role (she only spent a year as a judge during which she reportedly earned £500k) but rather her award-winning career as a musician. The American singer was a member of one of the bestselling women's groups of all time, Destiny's Child, and sold about 60 million records with them. She also pursued a successful solo career, after the group split in 2006, and has sold an additional 40 million records. Asides from music, the multi-talented Rowland has also made money from acting as she has starred in several movies such as Think Like a Man and Freddy v. Jason.
11. Nicole Scherzinger
Judge – 2012 to 2017
Net worth – £10.4 million
Scherzinger needs no introduction. The Hawaii native was the cornerstone of the now-defunct band, the Pussycat Dolls, which is one of the bestselling female groups of all times with about 54 million records sold. She has also had a successful solo career which has seen her sell about 16 million records. Asides from music, Scherzinger has her own fashion line featuring lingerie, shoes, handbags, and jewelry. She has also scored endorsement deals with the likes of Herbal Essences, British Airways, Muller Corner, Proactiv+, and Perfectil. All these ensure that she ranks amongst the richest X Factor judges/celebrities in the world.
10. Rita Ora
Judge – 2012
Net worth – £12 million
Rita Ora's net worth previously hovered in the £4 million region. It however experienced a monumental jump in 2019 following the wonderful year that she had. The British singer sold millions of records worldwide. She also made a killing from endorsement deals with the likes of Skullcandy, Superga, Material Girl, Rimmel, Donna Karan, DKNY, Marks & Spencer, Roberto Cavalli, Escada, Coca-Cola, and Samsung Galaxy. Ora was also selected to serve as one of the judges on the music game show, The Masked Singer, in 2019. That particular gig contributed millions of pounds to her net worth.
9. Olly Murs
Contestant – 2009
Net worth – £13.5 million
Murs also had a wonderful 2019 but his exploits did not come from his music but rather his enterprises. The singer is a savvy businessman who has floated several companies over the years and these companies keep on bringing him money. They include a sound recording and music publishing firm known as YDKL; a performing arts company known as ICYDK; and a property firm known as ICPO. Murs' other ventures include Tank Nutrition and Wrapped Up TV. He also owns real estate including one Essex property worth £700k.
8. Leona Lewis
Contestant – 2006
Net worth – £14.9 million
Upon winning the 2006 version of X-Factor in 2006, Leona Lewis experienced a type of instantaneous success that most of her peers can only wish for. Her debut single, a cover of Kelly Clarkson's A Moment like This, topped the U.K. Charts. Her debut album, 2007's Spirit, equally went on to sell millions of copies around the world and ended up as one of the bestselling albums of the 2000s decade. Since that blockbuster debut, Lewis has released other works but has failed to replicate the success of her debut album. She however maintains relevance by doing charity concerts and also speaking out on issues close to her heart.
7. Cheryl
Judge – 2008 and 2009, 2014, and 2015.
Net worth – £20 million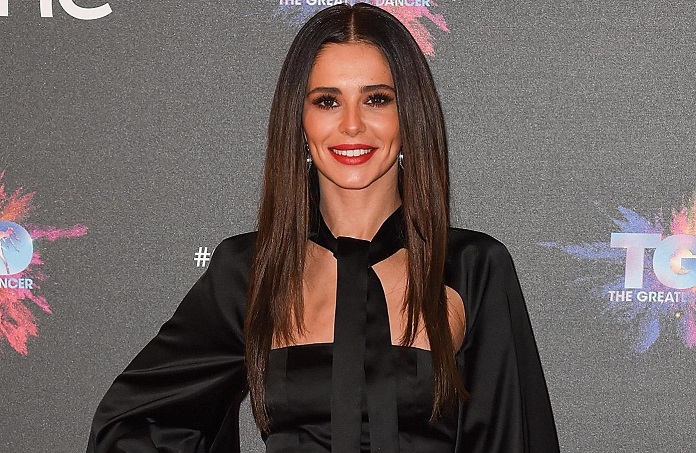 Cheryl's net worth was previously as high as £29 million. She however took a hit in 2018 as her company, CC Entertainment, reported a £200k dip in funds and another £200k dip in cash reserves. The company's financial statements also revealed that the singer took cash loans of up to £811,913 from them. This decrease in fortune has been attributed to the fact that Cheryl took a year out of the spotlight in order to have her child. It is therefore expected that normalcy would return once she starts working. These predictions are already proving true as she appeared as a judge on the new BBC show, The Greatest Dancer, in 2019.
6. Little Mix
Contestant – 2011
Net worth – £25 million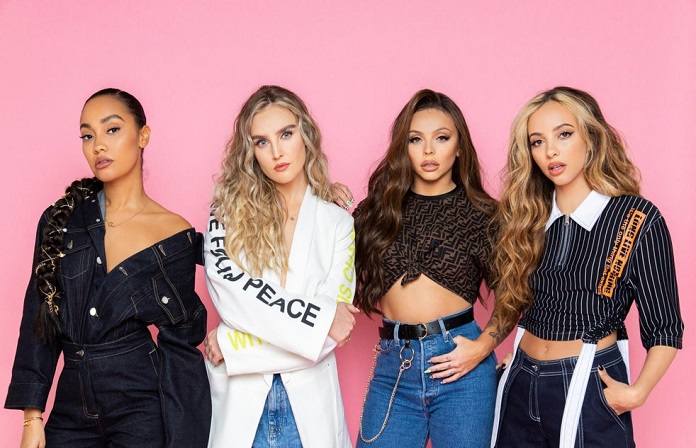 The 6th richest X Factor judge/celebrity in the world is Little Mix. Ever since the four-girl ensemble made history as the first group to win the competition in 2011, they have gone on to enjoy a record-breaking career. Their fourth album, Glory Days, was the longest-reigning girl group number one album since Spice Girls in the 90s. The album also tallied the highest first-week UK album sales for a girl band since 1997. Beyond music, Little Mix has launched their own talent hunt show and has featured in ads for companies such as M&M, Primark, Vivid and Elegant Touch. They also have clothing collections as well as their own fragrance lines.
5. Gary Barlow
Judge – 2011 to 2013
Net worth – £80 million
With an £80 million fortune, one can certainly afford to live the good life and Gary Barlow is doing exactly this. The Take That singer has several houses including a home in west London; a grade-II listed house in West Oxfordshire (worth £6 million) and a beach house in Santa Monica. (worth £3.8 million). He also owns many exquisite vehicles including a 1999 Porsche 911 Carrera 4, a 1989 Ford Orion, a 1988 Ford Fiesta, a 2010 London taxi, and a 2016 Range Rover SDV8 Autobiography. Barlow has also a reputation for giving his money and time to commendable charity initiatives and this contributed to his being awarded an OBE by the queen in 2012.
4. Louis Walsh
Judge – 2004 to 2014, 2016 to 2017
Net worth – £116 million
Irishman, Louis Walsh, made a name as the manager of successful boybands such as Boyzone and Westlife. It was on the basis of this that he was appointed as a judge on X Factor in 2004. Walsh is now one of the longest-serving judges on the show but his position is in jeopardy after a video surfaced online of him grabbing the behind of erstwhile judge, Mel B. In the 2014 clip, the visibly-uncomfortable Mel attempts to move away and pointedly asks Walsh what he is doing. The video has caused much controversy but Walsh has maintained that it was a joke and he did it because Mel is a funny person.
3. Sharon Osbourne
Judge – 2004 to 2007, 2013, and 2016 to 2017
Net worth – £165 million
Osbourne may be filthy rich but that doesn't mean that she has had it all smooth. The TV personality has battled her fair share of demons and in October 2020 revealed that she had attempted to take her own life back in 2016. According to her. She couldn't bear to keep on living and felt that she couldn't tell anyone what she was going through. Thankfully, Sharon didn't succeed in her bid and sought help at a facility. The reality of other patients there shocked her into getting her act together.
2. One Direction
Contestants – 2010
Net worth – £242 million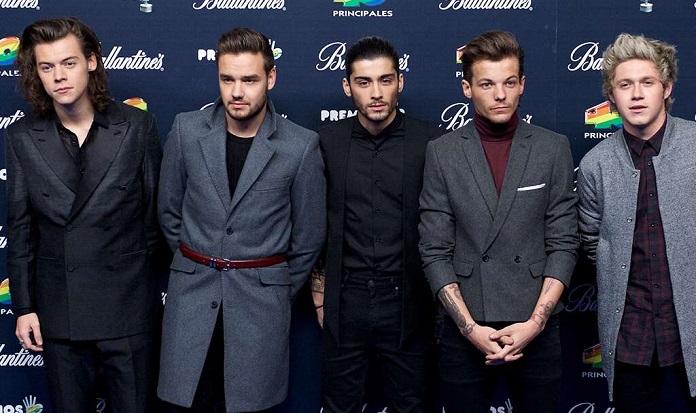 One Direction is unarguably the most successful product of X-Factor and as such, it doesn't come as a surprise that they are also one of the wealthiest. The group's first four albums debuted atop the Billboard 200, making them the first band to do so in 58 years. They also went on to win numerous accolades as the One Direction mania swept the whole world. The group sadly embarked on an indefinite hiatus in 2016 but each individual member has continued to make waves. A breakdown of their net worth shows that Harry Styles is worth £63 million, Niall Horan – £53 million, Liam Payne – £46 million, Louis Tomlinson – £44 million, and Zayn Malik – £36 million.
1. Simon Cowell
Judge – 2004 to 2010, 2014 to 2018
Net worth – £450 million
Cowell is the man that came up with the idea for X-Factor and it is only fitting that he should be the richest judge/celebrity that the show has produced in its history. The music mogul has also founded other shows such as Got Talent and Pop Idol. Each of these shows are now big-time franchises that have been sold to different parts of the world thus leading to a never-ending stream of income for the originator. Cowell also serves as a judge on America's Got Talent and Britain's Got Talent and pockets millions for his work. Another lucrative revenue stream for him is his Syco record label which has the likes of Noah Cyrus and Camilla Cabello on it.
20 Richest X-Factor Judges and Celebrities of All Time According to Their Net Worth
20. Chloe Khan – £1.5 million
19. Cher Lloyd – £1.5 million
18. Tulisa – £2.2 million
17. Dermot O'Leary – £3 million
16. Marvin Humes – £4 million
15. Jedward – £6 million
14. Mel B – £7.5 million
13. Alexandra Burke – £8 million
12. Kelly Rowland – £9 million
11. Nicole Scherzinger – £10.4 million
10. Rita Ora – £12 million
9. Olly Murs – £13.5 million
8. Leona Lewis – £14.9 million
7. Cheryl – £20 million
6. Little Mix – £25 million
5. Gary Barlow – £80 million
4. Louis Walsh – £116 million
3. Sharon Osbourne – £165 million
2. One Direction – £242 million
1. Simon Cowell – £450 million