Pretty much the entire globe has figured out that the WWE is not as real as it seems. This fact has however not impacted the attractiveness of the organization as they retain a legion of fans all around the world. Daily, millions of individuals tune in to watch their various shows. Their showpiece events, such as The WrestleMania, also generate much frenzy with tickets fetching high prices.
Such reality has helped WWE to remain a lucrative venture and their wrestlers keep smiling to the bank. They also shore up their wealth through other activities such as acting, podcasting, and endorsement deals. The elites amongst them now have fortunes running into millions of dollars.
Most of the Richest Wrestlers are Multi-Millionaires
20. Jeff Hardy (Net Worth – $8 Million)
Age – 46
Jeff is one half of the illustrious tag-team duo, the Hardy Boyz. Alongside his brother Matt, Jeff has won about 21 world tag team titles across various championships. He has also tasted success on an individual basis, winning not less than five championships.
The tough-as-nails Hardy also has an artistic side; he is a singer. He has also done several sculptures, as well as creating an artificial volcano.
19. Edge (Net Worth – $14 Million)
Age – 50
One of the most decorated superstars in SmackDown history, Edge dominated the scene in the 2000s, winning seven World Heavyweight Championships, 12 World Tag Team Championships, as well as four WWE Championships. He sadly suffered several neck injuries and was forced to retire in 2011.
In the years after that, Edge kept himself busy with podcasts as well as acting gigs in TV series such as Vikings and Haven. His passion for wrestling however gnawed at him and so upon getting medical clearance in 2019, he returned to the WWE. He was promptly given a three-year contract which would see him earn $3 million.
18. Bret Hart (Net Worth – $14 Million)
Age – 66
Hart may not be such a familiar face to modern-day wrestling fans but for those who watched the show in the 80s and 90s, he was simply one of the best things to ever happen. Thanks to the technical prowess that he brought to the ring, Hart helped changed the perception of professional wrestling as a whole.
He also won numerous titles, five WWF World Heavyweight Champion and two WCW World Heavyweight Champion. The two-time king of the ring is now regarded as one of the greatest pro wrestlers of all times.
17. Goldberg (Net Worth – $14 Million)
Age – 56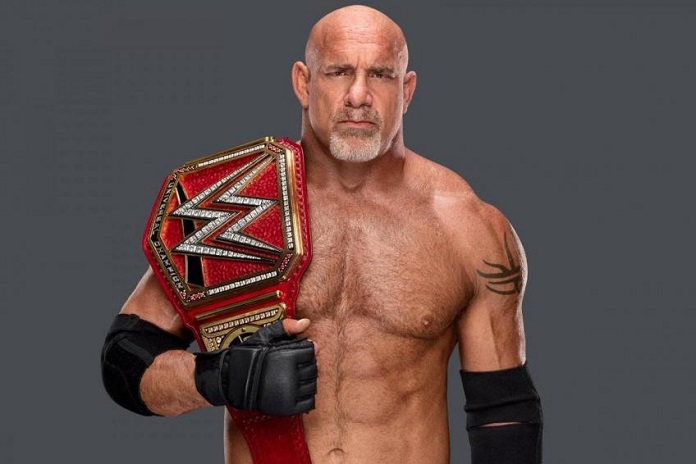 Also known as the man who ended Bret Hart's career with a vicious kick in 1999, Bill Goldberg ranks amongst the richest wrestlers in the world and utilizes his wealth for several things, most especially, cars.
Goldberg is an avid lover of vintage cars and owns about 25 of them. His collection includes a Pontiac Fiero, GMC Typhoon, 1996 Ford Mustang Cobra, 1996 Chevrolet Impala SS, Chevrolet Silverado SS, 1978 Camaro Z28, 1970 Pontiac GTO, 1973 Super-Duty Trans Am, and 1962 Ford Thunderbird, amongst others.
16. Jeff Jarret (Net Worth – $15 Million)
Age – 56
Jarret is one guy who has had his hand in every part of the wrestling business. As a pro, he won numerous championships including six NWA World Heavyweight Championships and two WWA World Heavyweight Championships.
As a promoter, he has floated two wrestling promotions including Impact (formerly NWA-TNA) and Global Force Wrestling (now defunct). Jarret's latest turn is as an onscreen talent as well as a producer for the WWE. He assumed the role in January 2019.
15. Batista (Net Worth – $16 Million)
age – 54
Even though the former multiple world heavyweight champion occasionally makes cameo appearances in the ring, he is more focused on his acting career. His acting career has so far been quite impressive with appearances in blockbuster movies such as Guardians of the Galaxy I and II, Avengers: Endgame, Avengers: Infinity War, Stuber, My Spy, Hotel Artemis, Blade Runner 2049, Bushwick, Heist, Spectre, and Marauder. Batista was reportedly paid $1.4 million for his role in Guardians of the Galaxy while his paycheck for the James Bond film, Spectre, was $1 million.
14. Shawn Michaels (Net Worth – $17 Million)
Age – 58
The heartbreak kid may no longer be active on the WWE roster but there is no denying what he accomplished in the world of pro wrestling. His career accolades include three WWF Championships, one WWE heavyweight championship, and two Royal Rumble titles.
Michaels has also been inducted into the WWE Hall of Fame twice. First was as an individual and the next was as a member of the renowned group, D-Generation X.
13. The Undertaker (Net Worth – $17 Million)
Age – 58
Back in 2011, The Undertaker was worth as much as $34 million. This was thanks to earnings from his brilliant wrestling career as well as some off-ring ventures, including a $2.7 million investment into real estate with a business partner, Scott Everhart.
Nine years down the line, The Undertaker's fortune has dipped by nearly half. No reason has been given for this but it could be due to his declining career that eventually came to an end at the Survivor Series in June 2020. There is also the possibility that his investments may not have lived up to expectations.
12. Chris Jericho (Net Worth – $18 Million)
Age – 53
Beyond the wrestling world, Jericho has made forays into the world of television, stage acting, and podcasting. He is also an entrepreneur and has a few business ventures to his name. One of them is a sports training facility in Tampa known as D1 Sports Training and Therapy.
Another business venture of Jericho's is an annual sea cruise known as Rock and Wrestling Rager At Sea. Each cruise lasts about four days and features wrestling, music, comedy, and more. Its few editions so far have all been sold out and this has helped consolidate Jericho's status as one of the richest wrestlers in the world.
11. Mick Foley (Net Worth – $18 Million)
Age – 58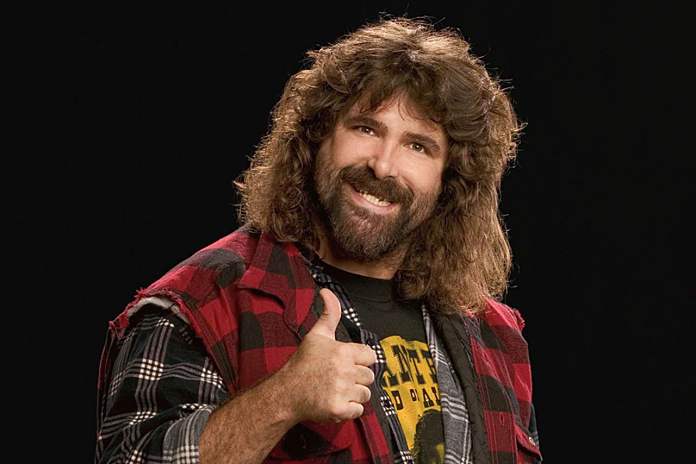 Since retiring in 2012, Foley has focused on a career in showbiz and has appeared in several movies and TV shows. He has also penned some books and is a standup comic as well. During a standup comedy tour of Australia, the man revealed that he had wanted to return to the WWE on a part-time basis but had to shelve that plan after his doctors refused to sign off for it. Foley had suffered several injuries and concussions and as such, his neurologist maintained that he is not to wrestle ever again.
10. Big Show (Net Worth – $20 Million)
Age – 51
Occupying the tenth spot on the list of the richest wrestlers in the world is Big Show. Billed as the world's largest athlete, Big Show draws his paychecks from wrestling and also from Hollywood. He has appeared in several TV shows as well as some movies over the years.
One of his latest outings is the Netflix sitcom, The Big Show Show. In the sitcom, he plays a fictional version of himself who is married and has to contend with three daughters, including a teenager. The sitcom originally debuted in April 2020 and wrapped up in December that same year.
9. Kurt Angle (Net Worth – $25 Million)
Age – 54
Following his retirement from pro wrestling in 2019, Kurt Angle has focused on endorsement works and furthering his acting career. He has also initiated some business ventures including a supplement company known as Physically Fit Nutrition.
Physically Fit deals in great-tasting and high-quality snacks and foods made with the finest organic ingredients. Their products start at $9.99 and can be found online.
8. Brock Lesnar (Net Worth – $25 Million)
Age – 46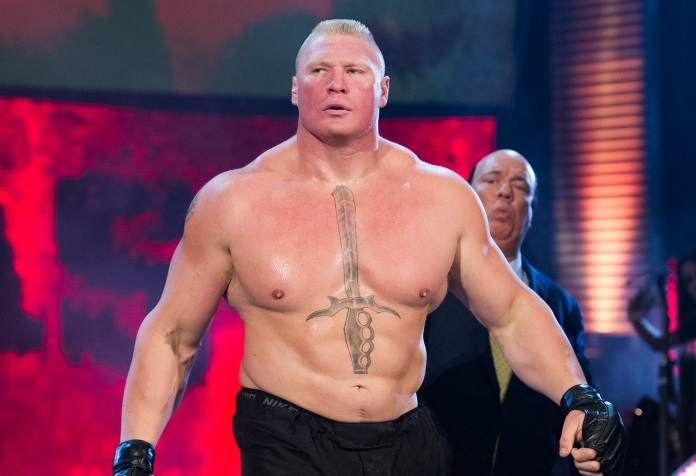 Not many can boast of having succeeded at both wrestling and MMA but if there is one person who has such bragging rights, it is Brock Lesnar. On the WWE circuit, he has won multiple titles including eight WWE World Championships, the King of the Ring (2002), Royal Rumble (2003), and Money in the Bank (2019). He is also on record as the person that ended The Undertaker's 21-match winning streak at WrestleMania 2014.
On the UFC circuit, Lesnar has emerged as an undisputed heavyweight champion. He has also headlined some of their biggest pay-per-view bouts, thus ensuring his status as one of the richest wrestlers in the world.
7. Hulk Hogan (Net Worth – $25 Million)
Age – 70
Hulk Hogan won several championships in the 80s. This spread his fame far and wide and so, he received endorsement deals from numerous companies. He also leveraged his visibility to set up several restaurants. This resulted in income running into hundreds of millions but the superstar squandered it through lavish spending on cars, houses, and exotic vacations for loved ones.
By 2008, Hogan had to sell off his luxurious Florida mansion and move into a rented place. His finances were further complicated by an expensive divorce from his wife of 23 years, Linda. Thankfully, Hogan has been able to get back on his feet and is now worth $25 million.
6. Stone Cold Steve Austin (Net Worth – $30 Million)
Age – 58
Much like Batista, Stone Cold is another wrestling legend who has seriously pursued acting upon retirement. This has resulted in an impressive filmography consisting of movies such as The Longest Yard, Hunt To Kill, The Expendables, Damage, The Stranger, Tactical Force, Knockout, The Package, Maximum Conviction, and The Condemned.
In The Condemned, Austin plays the lead role of Jack, a death row convict who is purchased by a wealthy TV producer and ferried off to an island to fight against nine other convicted murderers. Liberty is only for the survivor of the contest.
5. Triple H (Net Worth – $40 Million)
Age – 54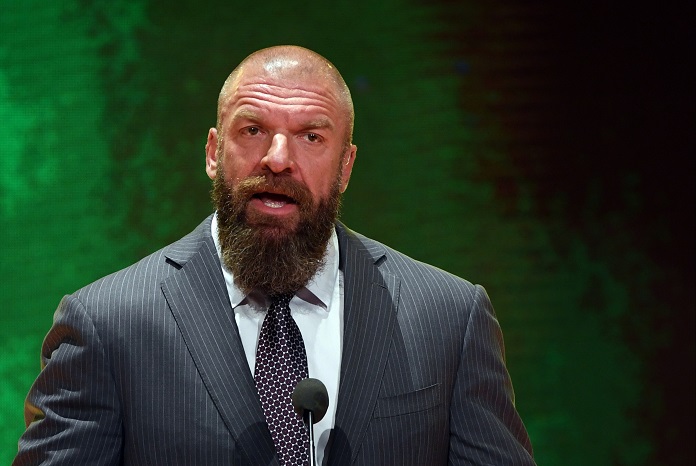 Since 2010, Triple H has scaled back his wrestling career and is now an executive of the WWE brand. He held the position of executive vice president for talent and live events from 2011 to 2019. He was then promoted to the vice president for global talent strategy and development in 2020. This promotion is a result of his tangible achievements. Triple H is credited with establishing the company's state of the art training facility known as the WWE Performance Center. He is also the brains behind NXT, WWE's developmental division which has now grown into a successful brand of its own.
4. Stephanie McMahon (Net Worth – $45 Million)
Age – 47
The only woman that makes it to the list of the 20 richest wrestlers in the world is Triple H's wife, Stephanie McMahon. Stephanie has wrestled across the Raw and SmackDown brands and won the WWF Women's Championship on one occasion. Away from the ring, Stephanie has held various executive positions in the WWE. She is now the chief brand officer of the organization and is revered as one of the leading women in sports business.
3. John Cena (Net Worth – $55 Million)
Age – 46
Thanks to his exploits in the ring (he has won the World Championships 16 times), as well as a clean-cut hero-like persona, Cena has emerged as one of the most popular and beloved wrestlers in contemporary times. This has helped him forge a successful acting career. It has also made him the toast of the corporate world as brands troop to him to help them hawk their wares. Cena has so far scored juicy deals with the likes of YJ Stinger, Subway, American Body Builders, Gillett, Fruity Pebbles, Wonderful Pistachios, and Honda.
2. Dwayne "The Rock" Johnson (Net Worth – $320 Million)
Age – 51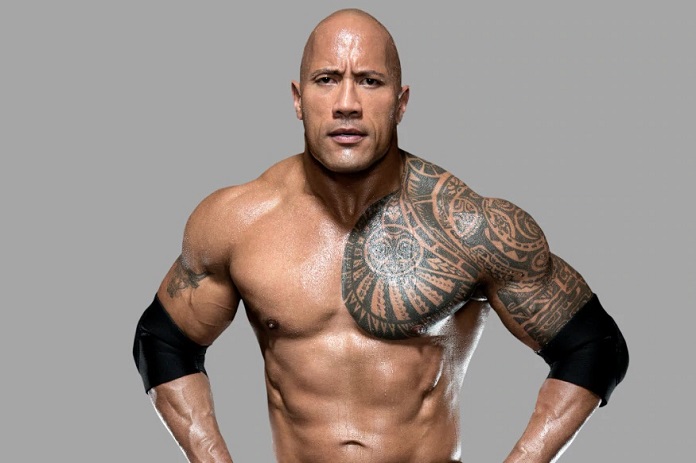 Back in 2011, The Rock was juggling his acting and pro wrestling career and had a net worth of $55 million. One eagle-eyed industry watcher pointed out that he had the makings of a great action movie star and could surpass a $100 million net worth in the future. It is about eight years since that bold prediction and The Rock has more than fulfilled it.
He is now the highest-paid movie star in the world and easily collects about $20 million per film. He has also featured in several blockbusters including Fast and Furious 8, and Jumanji: Welcome to the Jungle. The Rock is also cashing in on his lucrative ventures including a fashion line known as Under Armour and a tequila brand known as Teremana.
1. Vince McMahon (Net Worth – $1.8 Billion)
Age – 47
A tenacious McMahon joined his father's small wrestling company in the year 1972 and purchased it a decade later. He then proceeded to transform it from a regional operation to a global one. The WWE (formerly WWF) is now broadcast in about 150 countries and makes about $1 billion in revenue. A good portion of this goes to McMahon who has faced criticism for not providing enough health insurance for wrestlers and requiring them to work during the covid-19 pandemic.
List of 20 Richest Wrestlers in the World and their Net Worth 
1. Vince McMahon – $1.8 billion
2. The Rock – $320 million
3. John Cena – $55 million
4. Stephanie McMahon – $45 million
5. Triple H – $40 million
6. Stone Cold – $30 million
7. Hulk Hogan – $25 million
8. Kurt Angle – $25 million
9. Brock Lesnar – $25 million
10. Big Show – $20 million
11. Mick Foley – $18 million
12. Chris Jericho – $18 million
13. The Undertaker – $17 million
14. Shawn Michaels – $17 million
15. Batista – $16 million
16. Jeff Jarret – $15 million
17. Goldberg – $14 million
18. Bret Hart – $14 million
19. Edge – $14 million
20. Jeff Hardy – $8 million