There are wealthy people, and there are renowned wealthy people. Humanity has produced billionaires all around the world, and history has registered a significant number of multi-billionaires whose wealth has trembled the world as they rank among the richest people of all time. One would think that with modern-day sophisticated technology and lifestyle, the present-day billionaires would douse the flames of the ancient royalties and lords. That is, however, very far from the case, or at least not yet as only a couple of present-day billionaires make the list. We've dug through research carried out by Business Insider, Celebrity Net Worth, and Yahoo Finance, and we've been able to put together a list of the wealthiest individuals of all time, and we hope you'll find it informative and interesting.
20. Friedrich Weyerhaeuser
Net Worth: $80 Billion
Industry/Source of Wealth: Construction and Sawmill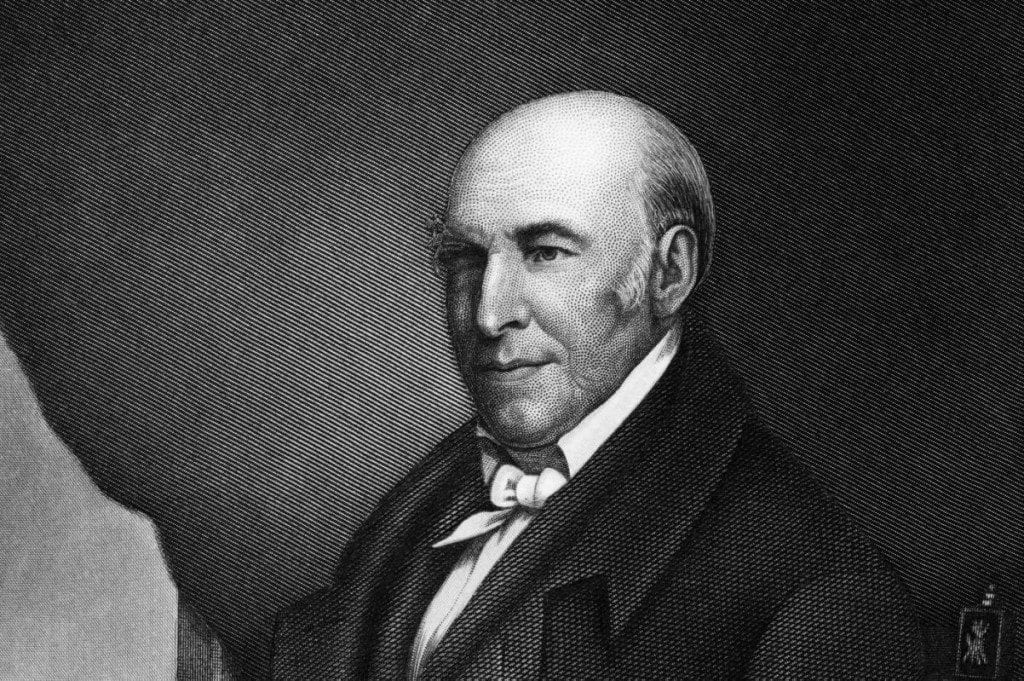 Friedrich was a student of the Lutheran school at Nieder-Saulheim in Germany. He also helped on the farm with his parents. After the death of his father, he emigrated to the United States with his family. There, he worked in a brewery for 2 years before later venturing into the construction and sawmill industry. In 1900, Friedrich bought 900,000 acres of Timberland and founded the Weyerhaeuser Timber Company which is still the largest seller of timber in the United States. Friedrich died in 1914 but has remained one of the richest people of all time.
19. Henry Duke of Lancaster
Net Worth: $85.1 Billion
Industry/Source of Wealth: Royalty and Politician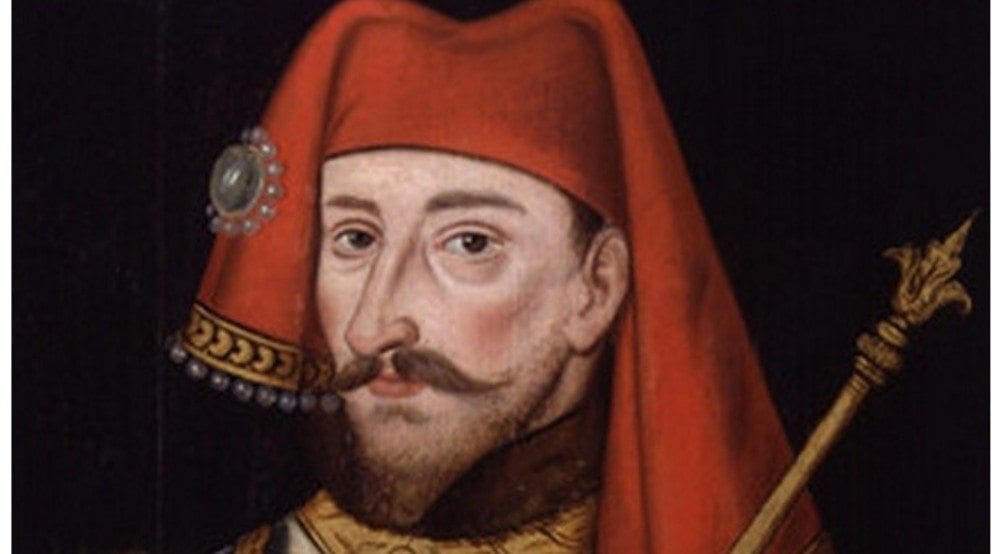 Henry of Grosmont, 1st Duke of Lancaster, 4th Earl of Leicester and Lancaster, Earl of Derby KG, of Bolingbroke Castle in Lincolnshire, was a diplomat, soldier, and politician. He was also a member of the English royal family being the only son of Henry, earl of Lancaster. The enthusiastic money bag ventured into several enterprises during the war in France and in 1336 he was made a lieutenant to the king of Scotland. He particularly campaigned for peace with the French in the 1350s. Henry died in 1361 at Leicester at the age of 51. Prior to his death, he authored the devotional, Livre De Seyntz Medicines (Book of the Holy Doctors).
18. Alexander Turney Stewart
Net Worth: $90 Billion
Industry/Source of Wealth: Wholesaling and Real Estate
Alexander Turney Stewart was a successful Irish entrepreneur. With his inheritance, he was able to establish a dry goods business in New York after he emigrated to the United States. He opened his first fabric store in New York in 1823 and by 1848 had built a large marble-fronted store on Broadway that catered to thousands of wealthy customers from all across America.
Stewart died of pneumonia in October 1886. His remains were stolen after his burial and held for a ransom of $20,000. He has repeatedly been mentioned as the one who revolutionized retailing in America.
17. Stephen Girard
Net Worth: $105 Billion
Industry/Source of Wealth: Shipping and Banking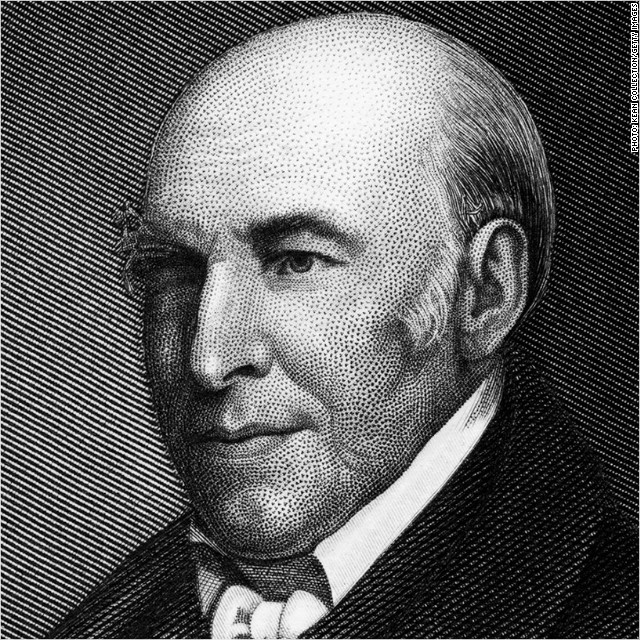 Ages after his death, Stephen Girard still has a slot as one of the richest people of all time in the world. The French-born American built his empire from the shipping and banking industry. His knowledge of finance notably saved the U.S. government from financial collapse during the War of 1812. Girard, who then became the wealthiest American, died in 1831 from the complications of an accident. With him not having had any children, much of his wealth was donated to charity.
16. John of Gaunt
Net Worth: $110 Billion
Industry/Source of Wealth: Royalty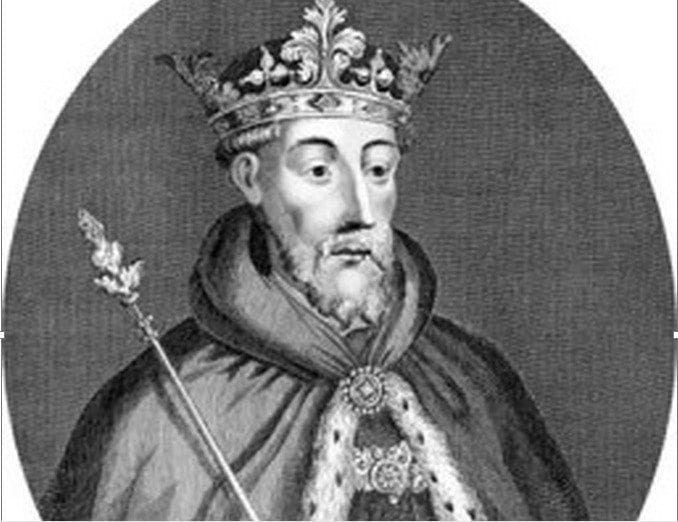 John was of a noble ancestry; the fourth son of King Edward III. He was married to his third cousin and an heiress, Blanche of Lancaster. Consequently, the death of his in-law earned him the title of earl of Lancaster as he automatically inherited half of Lancaster. Fateful circumstances finally took him up the ladder as he became the Duke of Lancaster and one of the wealthiest of his time with landed properties all over England. The English prince, military leader, and statesman acquired as many as 30 estates and castles in both England and France.
15. Bill Gates
Net Worth: $112.8 Billion
Industry/Source of Wealth: Computers (Microsoft Corporation)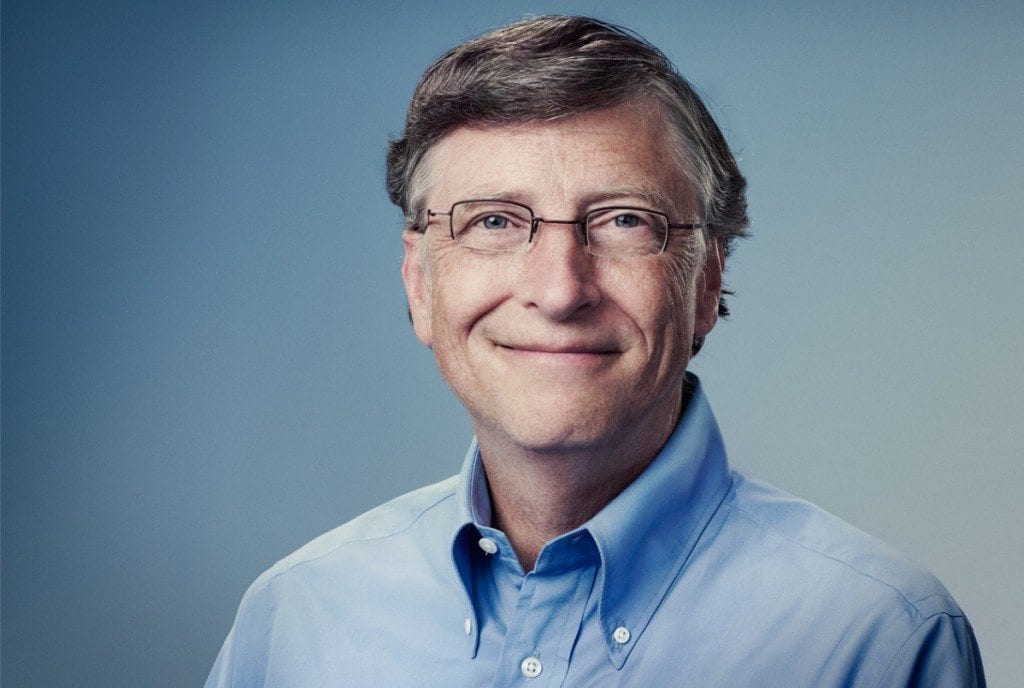 Bill Gates has become a household name in our time. He has gained not just a lot of wealth but also a place among the richest people of all time, thanks to his contribution to co-founding the multinational technology company, Microsoft. Gates' time at the helm of the company made him a lot of money as he reigned as the richest man in the world for a long time until Jeff Bezos of Amazon came along. The two have since been tossing the crown between them but as of 2020, Jeff is richer than Bill.
14. Richard Fitzalan
Net Worth: $118.6 Billion
Industry/Source of Wealth: Business and Politics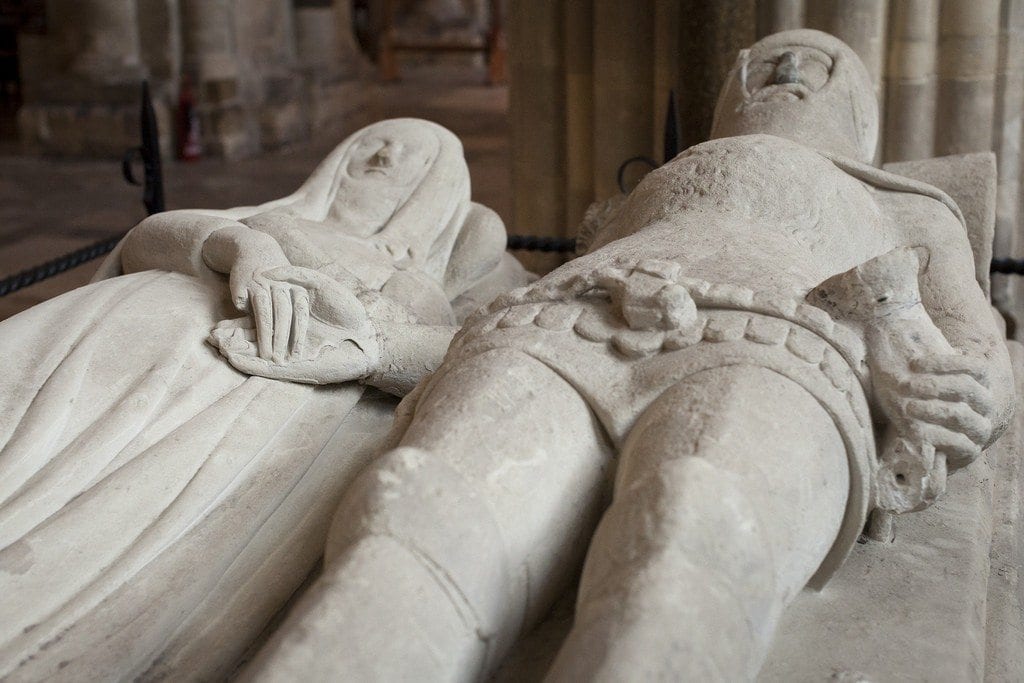 Richard Fitzalan, the 3rd Earl of Arundel was the first son of Edmund Fitzalan, the 2nd Earl of Arundel. Though his fortune took an unprecedented turn because of his various loans to King Edward III, he still has his spot on the list of the wealthiest of all time. The English nobleman and medieval military leader was a gallant warrior who led the army during the fight for independence in Scotland. Richard died on the 24th of January 1376 and was buried next to his wife in the Arundel tomb.
13. John Jacob Astor IV
Net Worth: $121 Billion
Industry/Source of Wealth: Trade and Real Estate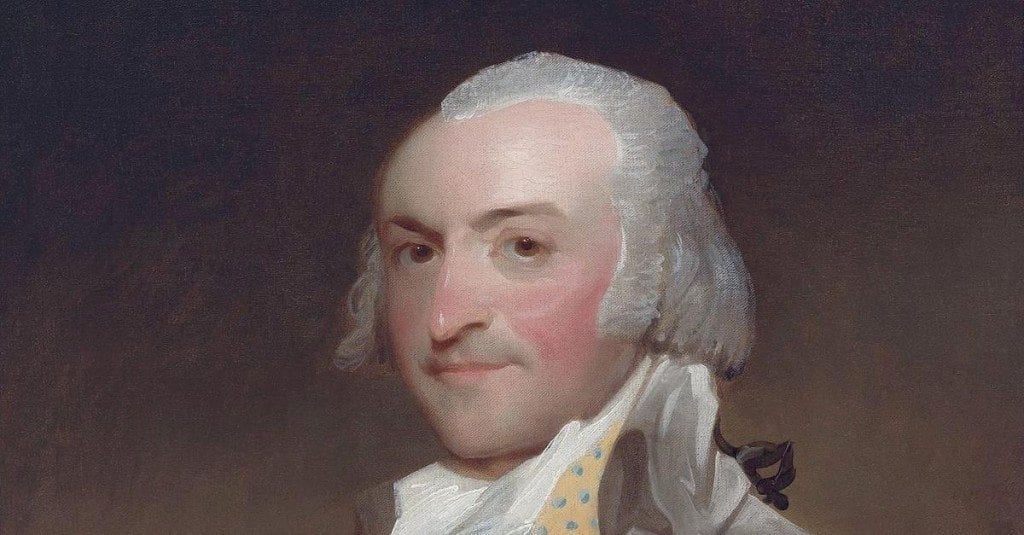 John Jacob Astor IV was a fur merchant and member of the prominent Astor family. His intelligent business strategies made him a lot of money as he became a very wealthy businessman in the United States thanks to his fur clientele that stretched from the US to China and Europe. From the tremendously successful fur merchandise, Astor veered into the real estate market in New York.
The American businessman died on the 15th of April 1912 and is remembered not only for his wealth but for being the richest person among the wealthy people that perished on the Titanic.
12. William de Warenne
Net Worth: $147.13 Billion
Industry/Source of Wealth: Land Grants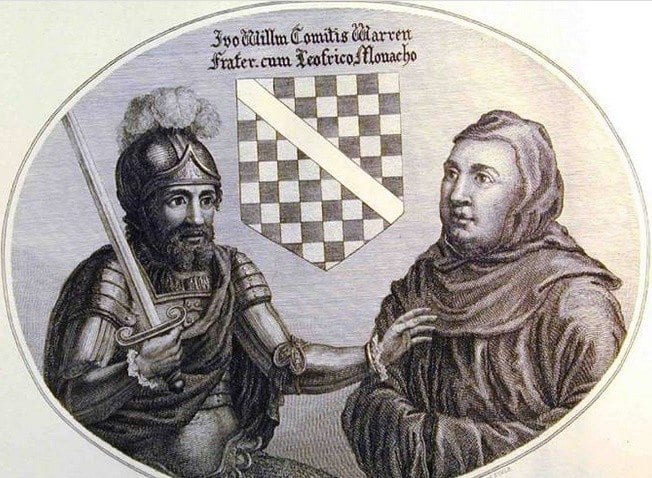 William is the 1st Earl of Surrey. This position was a complementary token given to him by William II Rufus for his valor at the Battle of Hastings. By virtue of his land grants, William de Warenne had become one of the largest landowners at that time in England and one of the richest people of all time.
With his wife, Gundred, they founded the first monastery, Lewes Priory (St Pancras) in England. The remains of this medieval establishment are found on the east side of his landed property in the county of Sussex where he was buried next to his wife.
11. Jeff Bezos
Net Worth: $177.4 Billion
Industry/Source of Wealth: Technology/E-Commerce (Amazon)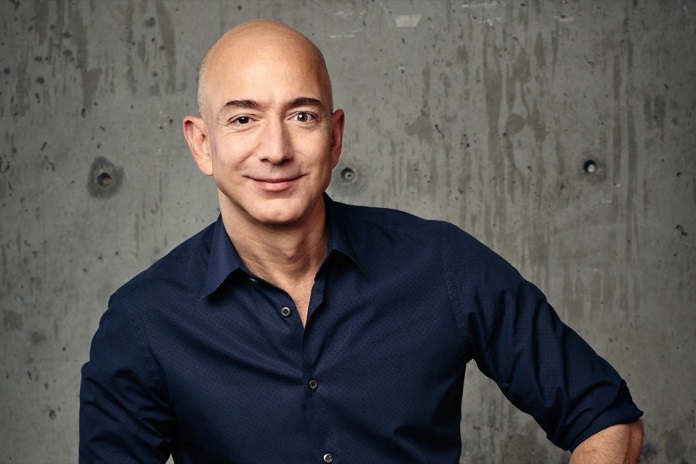 Famed as the CEO and president of Amazon, a multinational technology company, Jeff Bezos' wealth has been soaring in recent years. Sometime in October 2017, it was reported that he made about $6.24 billion in 5 minutes. That illustrates how rapidly his wealth grew between 2016 and 2018, paving the way for him to substantively dethrone Bill Gates as the wealthiest person in the world in the years that followed.
As the wealthiest person in modern history, there is no doubt that Amazon is the source of a large chunk of his wealth. But it is imperative to point out that Jeff is a serial investor who is always seeking ways to make money. Some of his other notable business interests include The Washington Post and Blue Origin.
10. Allan Rufus
Net Worth: $178.65 Billion
Industry/Source of Wealth: Land Grants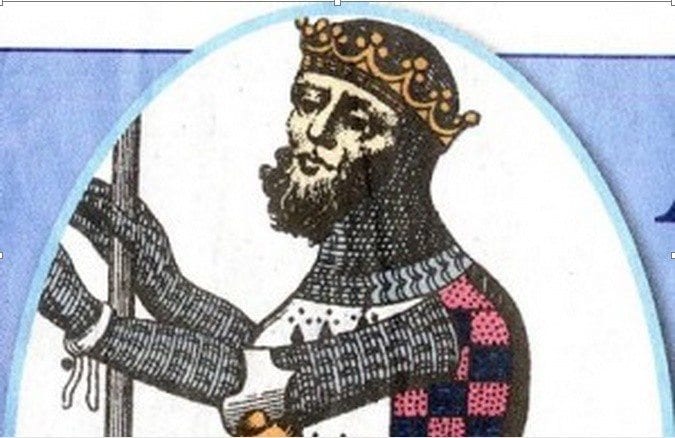 Allan Rufus, the Count of Brittany and 1st Lord of Richmond is famous for being the strong right arm of William the Conqueror. He has similar character identification with William de Warenne and was also rewarded with landholdings. He is the baron of Riche Mount (The Richmond Castle); owned Cambridgeshire, and a host of other properties in England.
9. Cornelius Vanderbilt
Net Worth: $185 Billion
Industry/Source of Wealth: Railroads and Shipping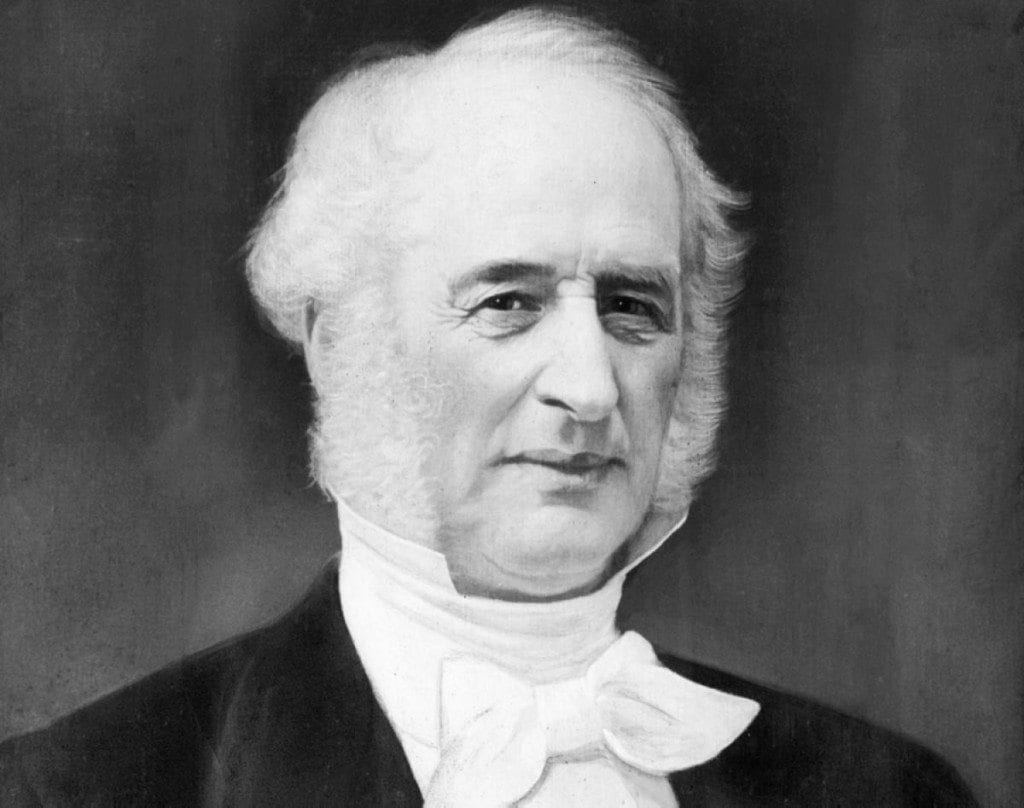 Cornelius is the patriarch of the wealthy and influential Vanderbilt family. He made his fortune from his ingenuity in shipping goods and other merchandise. He is also the founder of Vanderbilt University, more significantly was his unique drive into the construction and ownership of several railroads in New York and Manhattan. During the American Civil War in the 19th century, Commodore, as he was fondly called, supplied ships for the war; some by way of donation and others for plain business purposes. He died on the 4th of January 1877, leaving most of his wealth for his kids. It should be noted that CNN anchor Anderson Cooper is a part of the Vanderbilt family
8. Henry Ford
Net Worth: $199 Billion
Industry/Source of Wealth: Automobile (Ford Motors)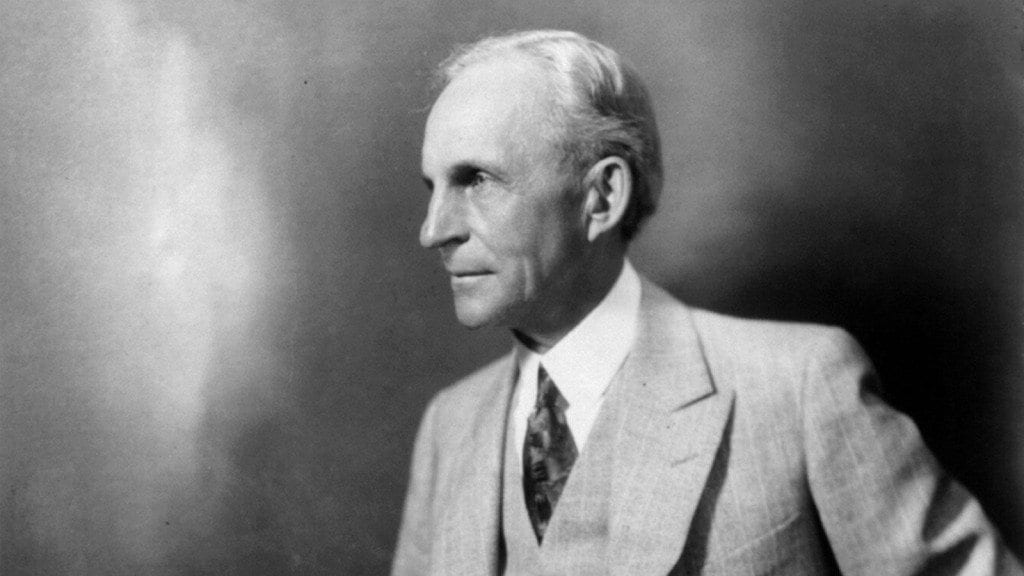 Henry Ford was born in the US state of Michigan where he founded the world-famous founding of Ford Motor Co. With his industrialism, he developed the assembly line technique of mass production, a strategy that made him a super wealthy man. It further helped that he was able to produce automobiles that middle-class Americans could afford. Ford died on April 7, 1947, of a cerebral hemorrhage.
7. Muammar Gaddafi
Net Worth: $200 Billion
Industry/Source of Wealth: Politics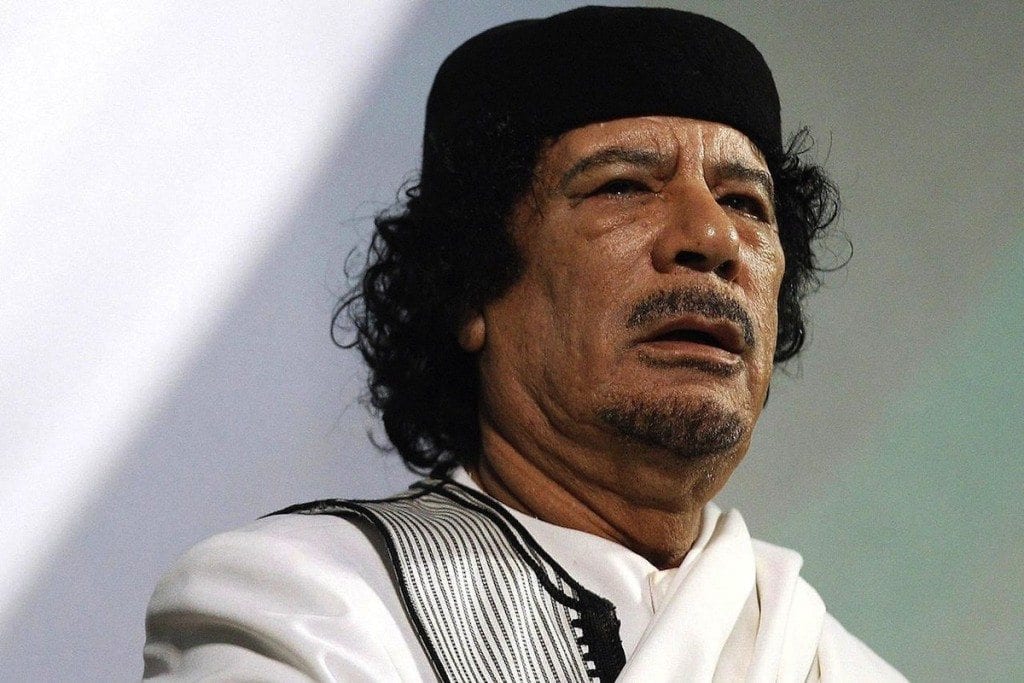 Though contentious, Gaddafi was a multi-billionaire. He was a revolutionary turned dictator who ruled Libya for 42 years. Beyond the controversies of his reign, he performed his obligatory rights in terms of providing free and affordable basic amenities for his people. He patronized the concept of Pan-Africanism and co-founded the African Union (AU). He is known for his 8th world wonder, the construction of the world's largest irrigation in Libya. The project, which took 24 years to perfect, was funded all the way by his government. His death in 2011 revealed he was worth $200 Billion in cash and several assets.
6. William the Conqueror
Net Worth: $229.6 Billion
Industry/Source of Wealth: Royalty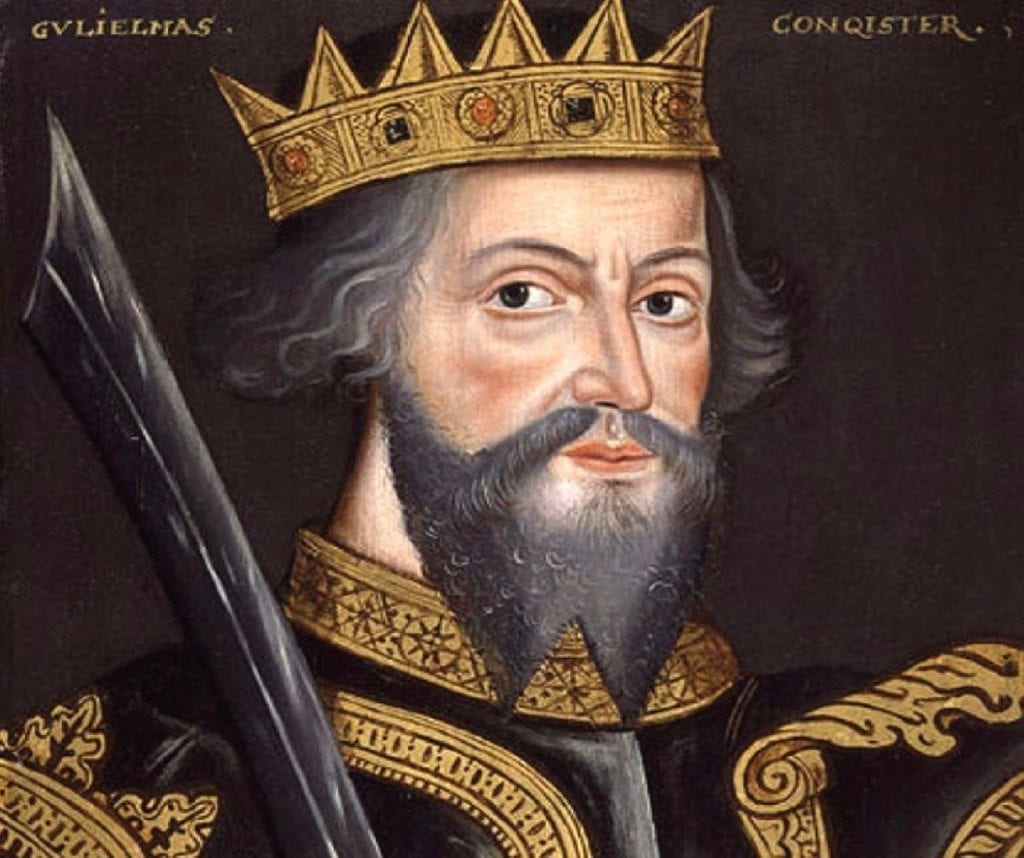 William was the son of Robert, the duke of Normandy. Upon his father's death while on a pilgrimage, William assumed the throne at the age of 8. His triumph in the war at Hastings gave him the 'conqueror' title. He became the king of England in 1066. He had a positive influence on the structuring of the church in the medieval age. He died on the 9th of September 1087.
5. Mir Osman Ali Khan
Net Worth: $230 Billion
Industry/Source of Wealth: Royalty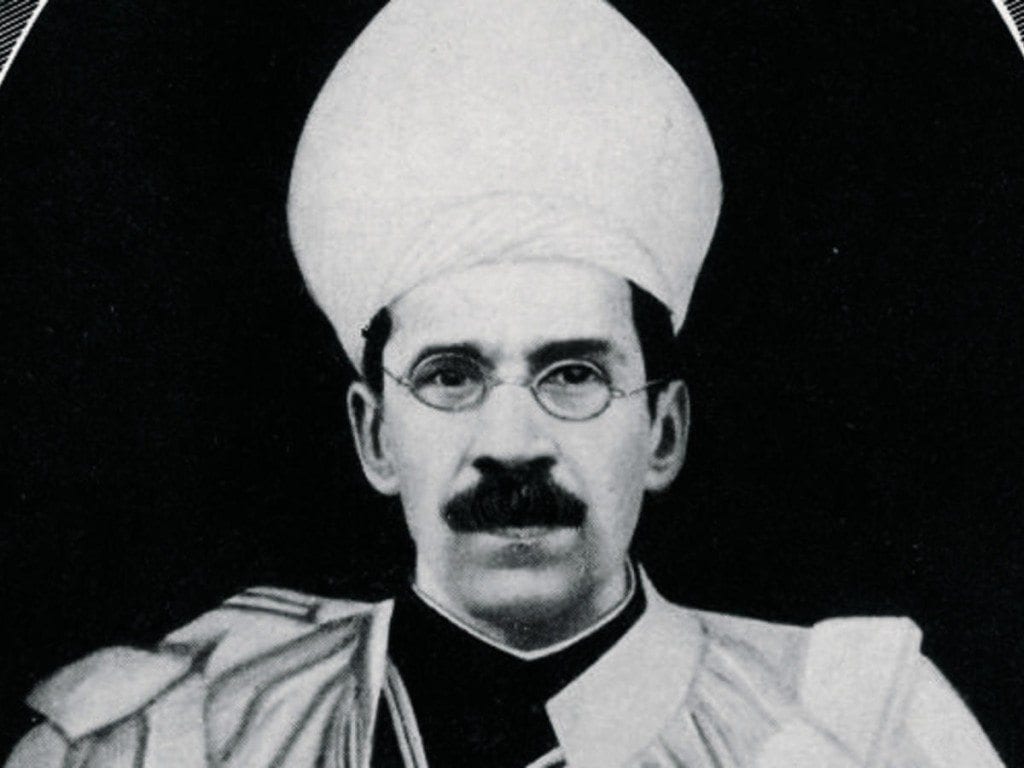 Khan, who is formerly referred to as His Exalted Highness Nawab Sir Mir Osman Ali Khan Siddiqi, Asaf Jah VII, is the richest Indian who ever lived. He was the last Nizam of Hyderabad, the largest princely state in British India.
Khan was widely known as a generous king who valued education. He notably supported the British with air-crafts during the first World War. Unlike other royals, his assets were not only landholdings as he owned a diamond mine which made him very wealthy. He died on the 24th of February 1967 as one of the richest people of all time, a position he still retains today.
4. Nikolai Alexandrovich Romanov
Net Worth: $300 Billion
Industry/Source of Wealth: Royalty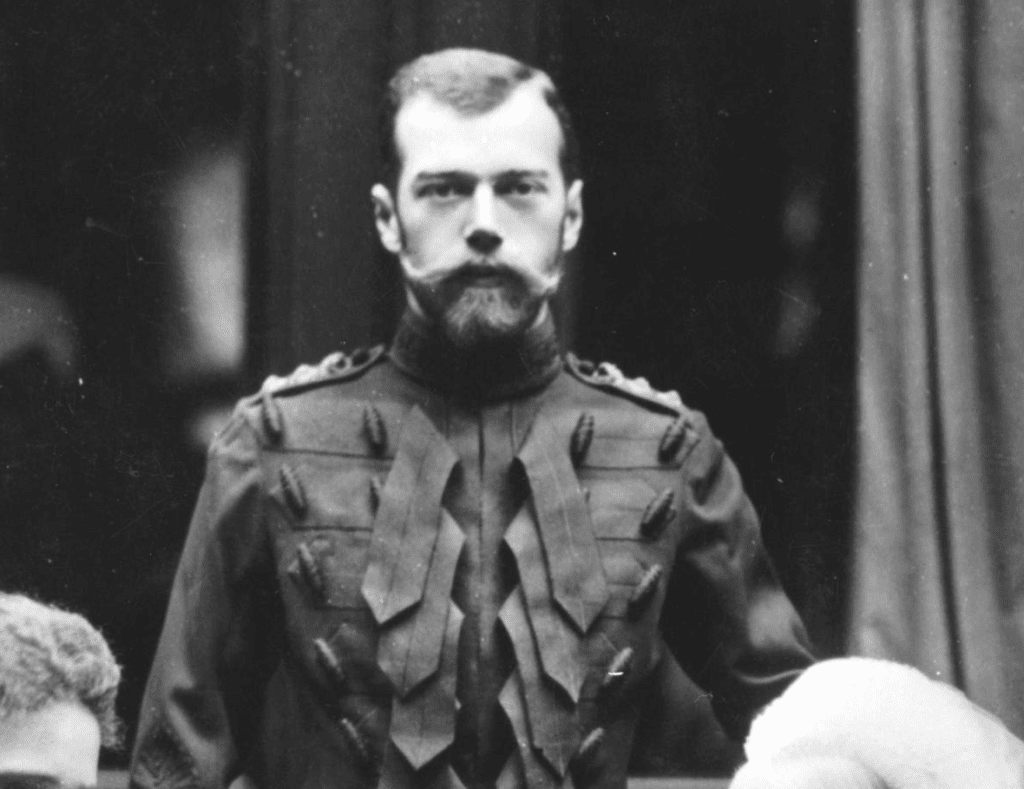 Tsar Nikolai, who is known in the Russian Orthodox Church as Saint Nicholas the Passion-Bearer, was the last monarch to rule Russia. The Bolshevik revolution claimed his life and those of his entire household. Disregarding mixed opinions, they were canonized passion bearers by the Russian Orthodox Church. He was not the typical strong-willed ruler but was super-wealthy although a few reports claim that his wealth was over-exaggerated.
3. Andrew Carnegie
Net Worth: $310 Billion
Industry/Source of Wealth: Industrialist (Carnegie Steel Company)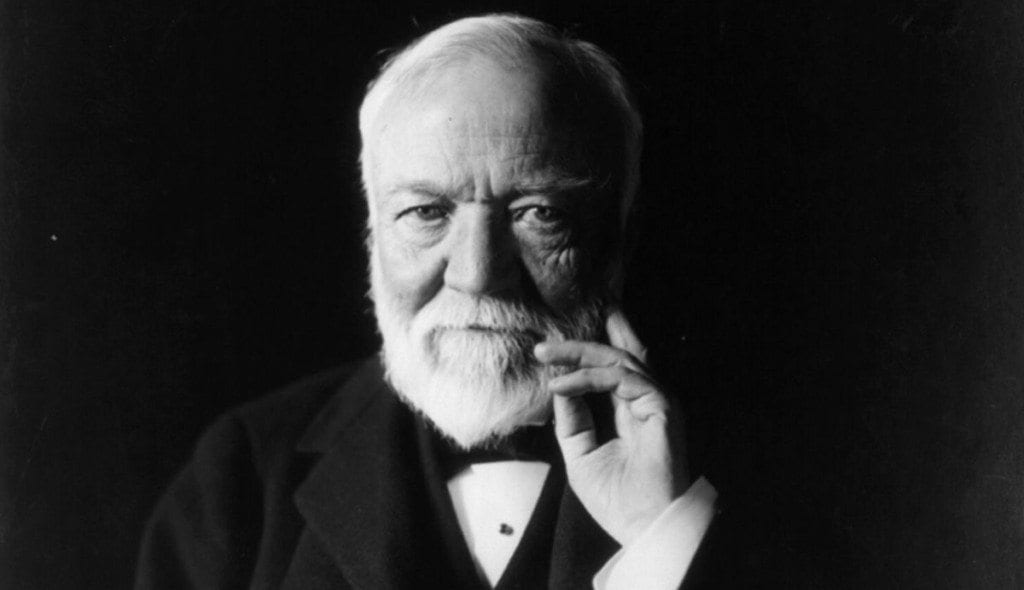 Andrew was the lord of the steel industry in the 19th century. At 13, he had begun to earn a weekly of $1.20 wage in a textile mill. Bright and scholarly Andrew went on to work as a telegraph operator in a railroad company where he acquired fresh business acumen in ironworks. He then founded the Keystone Bridge Company and later the Carnegie Steel Company which made him very wealthy. The Scottish-American industrialist constantly gave a startling amount of his wealth to charity. He believed in equal distribution of wealth as evident in his The Gospel of Wealth article. He died on the 11th of August 1919.
2. John D. Rockefeller
Net Worth: $340 Billion
Industry/Source of Wealth: Businessman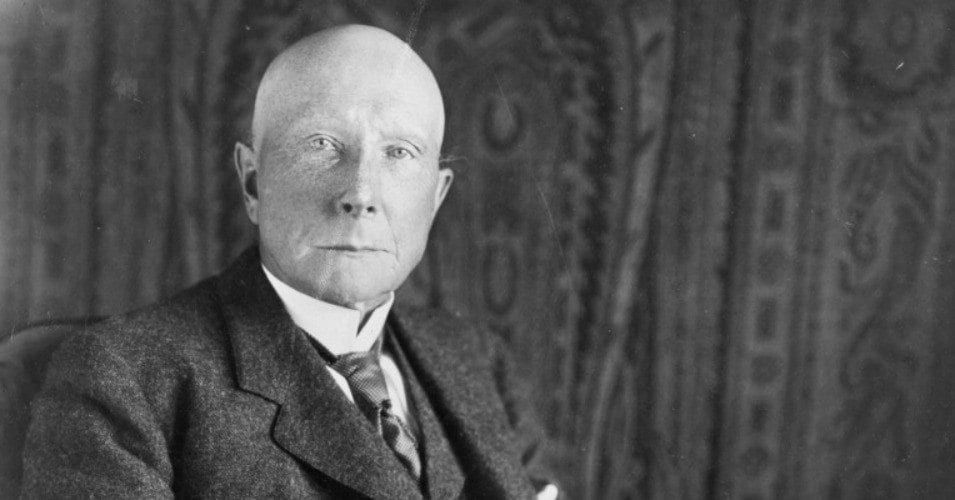 John D. Rockefeller enjoyed monopoly in the oil industry in the United States which made him enormous wealth that he became regarded as the wealthiest American of all time. The Standard Oil co-founder notably controlled 90% of all oil in the country when demand for kerosene and gasoline was at an all-time high.
Rockefeller spent the last four decades of his life in retirement at his estate in Westchester County, New York before passing away in 1937 at the age of 97.
1. Mansa Musa 1
Net Worth: $400 Billion
Industry/Source of Wealth: Royalty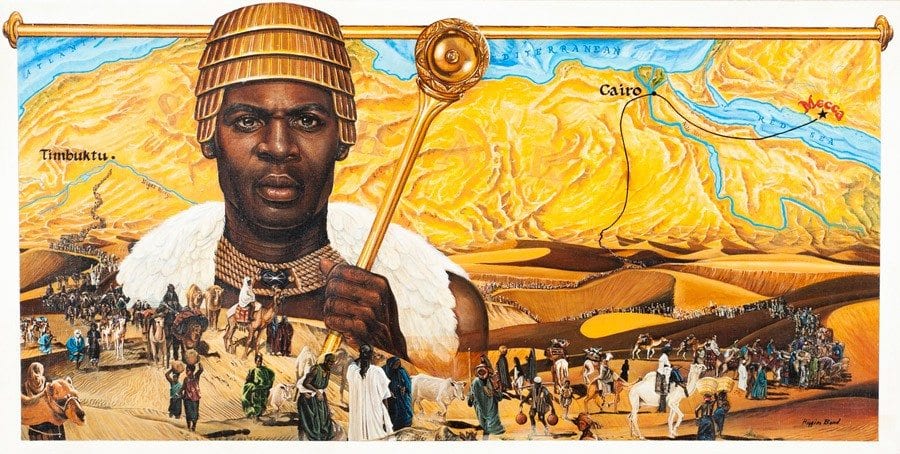 Among many other titles, Mansa Musa was known as the Lord of the Mines of Wangara. He was the tenth emperor of the Malian Empire and is often described as the wealthiest individual of the Middle Ages which earns him a spot on the top of the richest people of all time list. An astounding measure of his wealth came through his status as a royal; it saw him reap bountifully from the export of gold and salt. The devout Muslim wielded so much power and controlled a lot of wealth in the early 14th century as he ruled over 400 cities of Mali for 25 years.
It has been written that during his reign, Mali had an advanced level of urban living which has laid the foundation of urban civilization. The resounding amazement of his construction spree remains monumental. He founded the University of Sankore in Timbuktu.
Quick Recap
Below is the highlight of the richest people of all time as currently updated.
1. Mansa Musa 1
2. John D. Rockefeller
3. Andrew Carnegie
4. Nikolai Alexandrovich Romanov
5. Mir Osman Ali Khan
6. William the Conqueror
7. Muammar Gaddafi
8. Henry Ford
9. Cornelius Vanderbilt
10. Allan Rufus
11. Jeff Bezos
12. William de Warenne
13. John Jacob Astor IV
14. Richard Fitzalan
15. Bill Gates
16. John of Gaunt
17. Stephen Girard
18. Alexander Turney Stewart
19. Henry Duke of Lancaster
20. Friedrich Weyerhaeuser