In recent times, a good number of LGBT people have been ranked among the richest billionaires and millionaires in the world. The most wealthy members of the community are currently sitting on 10 figure net worths and are widely known names in the entertainment, technology, and fashion industries. With the likes of DreamWorks co-founder David Geffen and fashion designer Giorgio Armani coming out as openly gay billionaires, many other successful and famous people who identify with the LGBT community have been encouraged to come out of the closet. A huge chunk of these people use their wealth to advocate for gay rights and are considered gay icons.
The Richest LGBT People in The World
20. Kristen Stewart
Net Worth: $70 Million
Nationality: United States
Source of Wealth: Acting
LGBT Identity: Bisexual
Twilight film series actress Kristen Stewart is one of the most popular LGBT actresses in the world. She identified as bisexual in the year 2017 and is known to have dated both men and women. Having kicked off her career in the film industry in 1999, the filmmaker has gathered an impressive fortune of $70 million. She became a household name after playing the lead role of Bella Swan in The Twilight Saga film series from 2008 to 2012. The movies were commercially successful, grossing a total of over $3.3 billion at the worldwide box office.
More so, Kristen significantly increased her wealth status during such time and emerged as the highest-paid actress in the world in 2010 and 2012. In addition to earning a $25 million salary for the last two installments of the Twilight movie series, she also earned heavily from successful negotiation of a 7.5 percent backend profit. For starring in the 2012 box office hit, Snow White and the Huntsman, the multi-award-winning actress received a paycheck of $9.5 million. She has since increased her total wealth by starring in several other films such as American Ultra (2015), Lizzie (2018), Seberg (2019), and Happiest Season (2020). She has additionally served as the director of a handful of films, including Come Swim (2017) and Crickets (2020).
19. Caitlyn Jenner
Net Worth: $100 Million
Nationality: United States
Source of Wealth: Media
LGBT Identity: Transgender
Since coming out as a trans woman in April 2015, Caitlyn Jenner's height of fame has greatly soared. She is considered the world's most famous transgender woman after undergoing sex reassignment surgery in January 2017. Caitlyn, who was born William Bruce Jenner, is a well-known TV personality, actress, and former Olympic gold-winning decathlete. Her career has spanned over five decades and she is mostly recognized for featuring in Keeping Up With the Kardashians and I Am Cait.
Jenner debuted I Am Cait, a TV documentary series that focused on her life as a transgender, in July 2015. The show ran for two seasons on E! Channel before it was canceled by the TV network as a result of low ratings. Jenner's other acting credits which have boosted her net worth include Can't Stop the Music (1980), CHiPs (1981-1982), Jack and Jill (2011), and Transparent (2016). She has further appeared on the cover of top-notch magazines such as Playgirl and Sports Illustrated.
18. Lady Gaga
Net Worth: $150 Million
Nationality: United States
Source of Wealth: Music, Haus Laboratories
LGBT Identity: Bisexual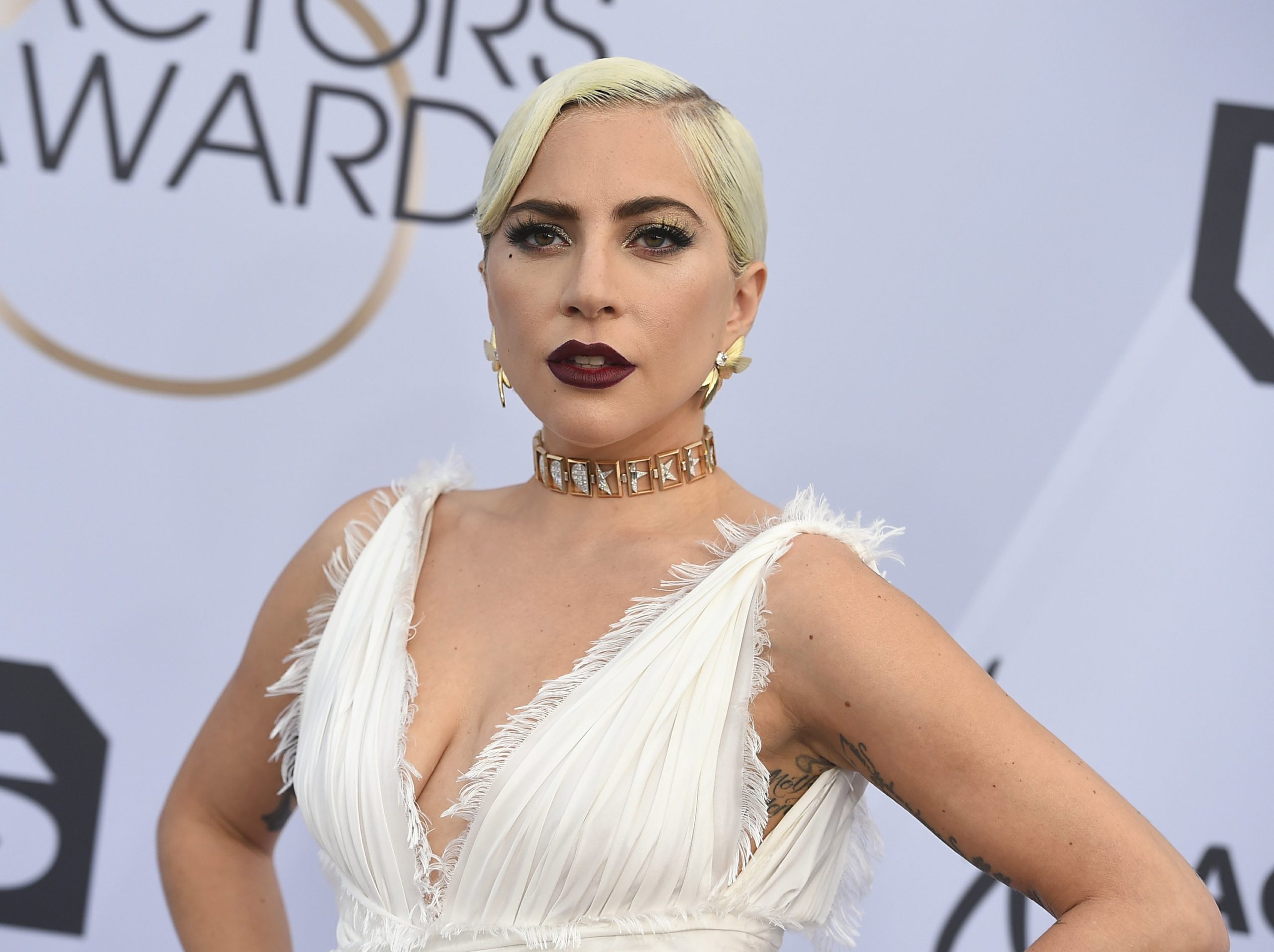 Having amassed an estimated net worth of $150 million, Lady Gaga is ranked among the richest LGBT people in the world. She was born Stefani Joanne Angelina Germanotta and has been a fierce advocate for gays and lesbians for several years. Gaga has had a bloomy music career as she has released six studio albums that have debuted atop the Billboard 200 chart. She has sold more than 120 million records and also served as the producer of many best-selling singles of all-time. From concert tours and residencies, the talented music artist has raked in over $512.3 million in revenue.
Thus far in her music and acting career, the singer has bagged 11 Grammy Awards, 2 Golden Globe Awards, 18 MTV Video Music Awards, 1 Academy Award, and 1 BAFTA Award. The actress took to entrepreneurship in the year 2019, launching a makeup label called Haus Laboratories that raised venture funds of more than $10 million. Her makeup line collection is sold exclusively on Amazon.
17. Megan Ellison
Net Worth: $200 Million
Nationality: United States
Source of Wealth: Annapurna Pictures
LGBT Identity: Lesbian
Megan Ellison is the daughter of tech billionaire Larry Ellison and Barbara Boothe. Following her passion for film production, she dropped out from the University of Southern California to concentrate on her chosen career path. She is the founder of the film production company Annapurna Pictures. She has produced several box office success movies such as True Grit (2010), The Master (2012), Zero Dark Thirty (2012), American Hustle (2013), Her (2013), and Phantom Thread (2017). No wonder, she has an estimated net worth of $200 million.
Megan Ellison has worked as the producer of over 35 acting projects for which she has gained nominations for Academy Awards, Golden Globe Awards, AACTA Awards, and BAFTA Awards. As a result of her contributions to the entertainment industry, the proficient film producer made the 2014 list of Time Magazine's 100 Most Influential People in the World. Also, she received the Woman in Motion Award at Cannes Music Festival in 2018.
16. Anderson Cooper
Net Worth: $200 Million
Nationality: United States
Source of Wealth: Media
LGBT Identity: Gay
Renowned media personality Anderson Copper is regarded as the most famous openly gay journalist on American television since making his sexuality open in 2012. As an LGBT icon, the award-winning news anchor has bagged multiple accolades from the LGBT rights organization, GLAAD. He emerged as the first openly gay person to serve as the moderator of a presidential debate in 2016. Having been associated with CNN for over a decade and a half, Cooper has anchored many shows on the network, including Anderson Cooper 360°, Anderson Live, CNN Heroes: An All-Star Tribute, NewsNight, and New Year's Eve Live.
Prior to CNN, Anderson Cooper began building his net worth at Channel One and then ABC News. He presently also works as a CBS News correspondent for the TV show, 60 Minutes. The prominent journalist is a recipient of 18 Emmy Awards, 2 Peabody Awards, Overseas Press Club Awards, and Edward Murrow Award. He is additionally a New York Times best-selling author, having penned "Dispatches from the Edge" in 2006 and "The Rainbow Comes and Goes: A Mother and Son on Life, Love, and Loss" in 2017. He wrote the latter with his mother, Gloria Vanderbilt.
15. Martine Rothblatt
Net Worth: $330 Million
Nationality: United States
Source of Wealth: United Therapeutics
LGBT Identity: Transgender
Considered as one of the world's richest LGBT people, Martine Rothblatt has an estimated net worth of $330 million. In 1990, she co-founded Sirius Satellite Radio before leaving the company after its initial public offering three years later. She then established United Therapeutics in 1996 and has been serving as the chairman of the publicly traded biotechnology company that has been experimenting with pig cloning for some time now. As such, its pig farm situated in Blacksburg, Virginia is the largest cloner of pigs in the world. Rothblatt's company further sells five FDA-approved drugs that help to improve the lives of people diagnosed with pulmonary arterial hypertension. In the year 2018, she emerged as the highest-earning chief executive officer in the biopharmaceutical industry, having earned a compensation package worth $37.1 million from her company.
Since coming out as a transgender in 1994 when she was 40 years old, the American attorney has been serving as a vocal advocate for transgender rights. She was recognized as one of the most powerful LGBTQ+ people in the technology industry by Business Insider in 2019.
14. Ellen DeGeneres
Net Worth: $370 Million
Nationality: United States
Source of Wealth: A Very Good Production, Ellen DeGeneres Show
LGBT Identity: Lesbian
Ellen DeGeneres is a TV host, comedian, actress, and producer who has garnered widespread fame as the host of her syndicated TV talk show, The Ellen DeGeneres Show. She first kickstarted her career in the 1980s as a standup comic before starring in the sitcom Ellen from 1994 to 1998. Later in 2003, she began hosting the eponymous talk show that has catapulted her into the millionaires league, having been earning an eight-figure check for her role on the show. DeGeneres has additionally increased her wealth over the years by working as the producer of TV shows such as Little Big Shots.
Ellen came out as a lesbian in 1997 on The Oprah Winfrey Show and has gone on to establish herself as a well-known LGBT activist. In the past years, she has shown support towards the Human Rights Campaign, the Trevor Project, and GLAAD. She serves as the founder of a production company, A Very Good Production, and a record company called Eleveneleven. She also owns a lifestyle brand, ED Ellen DeGeneres, which deals in accessories, pet items, and apparel. Throughout her career, Ellen has bagged the Presidential Medal of Freedom, Carol Burnett Award, 30 Emmy Awards, and 20 People's Choice Awards.
13. Chris Hughes
Net Worth: $500 Million
Nationality: United States
Source of Wealth: Facebook (Co-founder)
LGBT Identity: Gay
American entrepreneur Chris Hughes is famously known as a co-founder of Facebook along with his Harvard roommates Mark Zuckerberg, Eduardo Saverin, Andrew McCollum, and Dustin Moskovitz. Following his contribution to the creation of the social networking site, Chris was handed a 2 percent stake in the company which mostly accounts for his present total wealth of $500 million. Between 2012 to 2016, he served as the editor-in-chief and publisher of The New Republics after purchasing a majority stake in the publishing firm that he eventually sold in 2016.
12. Elton John
Net Worth: $500 Million
Nationality: United States
Source of Wealth: Music
LGBT Identity: Gay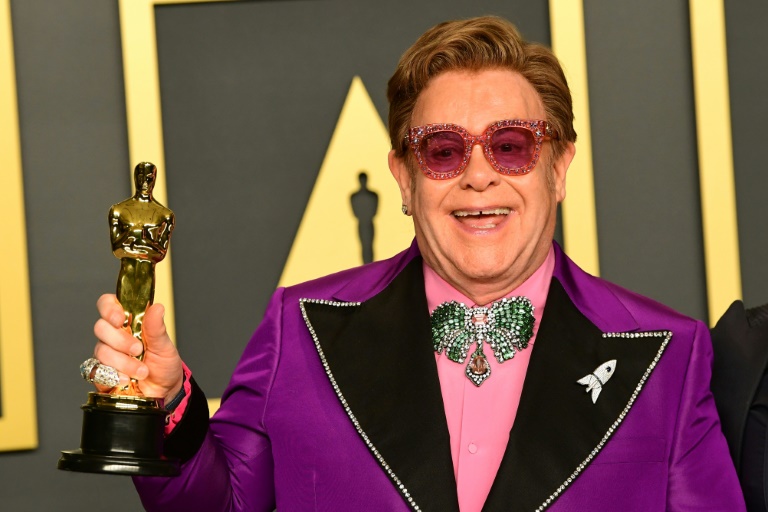 One of the world's best-selling music artists, Elton John, has carried out several works on behalf of the LGBT community. This have garnered him praise from the president of France Emmanuel Macron who bestowed him with the highest civilian award in his country – the Legion d'honneur. Other prestigious awards to his name include 5 Grammy Awards, 2 Academy Awards, 2 Golden Globes Awards, 5 Brit Awards, a Disney Legends Award, and a Tony Award. More so, he is an inductee of the Rock and Roll Hall of Fame and Songwriters Hall of Fame.
John began to openly identify as a gay musician in 1988, though he first identified as bisexual in the year 1976. The music legend has since had a successful music career, selling more than 300 million albums. He has released more than fifty charting singles on both the UK Singles Chart and the US Billboard Hot 100 chart. In 2018, he kicked off a three-year tour titled Elton John's Farewell Yellow Brick Road Tour that earned $212 million in revenue. The talented songwriter also grossed $85 million from his diverse works in the entertainment industry between June 2018 and June 2019. Besides music, John has worked as a record producer and actor. He is known for appearing as himself in South Park (1998), Nashville (2016), Kingsman: The Golden Circle (2017), and CBeebies Bedtime Stories (2020).
11. Michael Kors
Net Worth: $600 Million
Nationality: United States
Source of Wealth: Michael Kors fashion brand
LGBT Identity: Gay
In February 2014, American womenswear icon Michael Kors hit the $1 billion mark but currently, he has an estimated net worth of $600 million. From 1997 to 2003, Kors worked as the head womenswear designer of the French fashion house, Celine, turning around the fortunes of the brand. He now serves as the chief creative officer and honorary chairman of his Michael Kors fashion brand that specializes in men's and women's ready-to-wear, fragrance, watches, accessories, and footwear. In 2010, he was recognized with the Geoffrey Beene Lifetime Achievement Award from the Council of Fashion Designers of America (CFDA).
Since establishing the Michael Kors line in 2004, his collection has been sold at the fashion brand's stores located in many countries, including United States, Italy, Hong Kong, China, Japan, France, and England. His stake in the company which is about 5 percent currently has a market value of $10 billion. He sold a controlling stake in the company to billionaire investors Lawrence Stroll and Silas Chou in 2003.
10. Jann Wenner
Net Worth: $700 Million
Nationality: United States
Source of Wealth: Rolling Stone Magazine
LGBT Identity: Bisexual
Jann Wenner co-founded Rolling Stone magazine with Ralph J. Gleason in 1967. He also serves as the co-founder of the Rock and Roll Hall of Fame Foundation. He is one of the world's richest LGBT people as he has accrued a total wealth of $700 million from his successful endeavors. His magazine's circulation reached an all-time peak of 1.5 million copies in 2006 and its 1000th episode was published that same year. Ten years later in 2016, Wenner sold a 49 percent stake in the company to BandLab Technologies and then sold the remaining 51 percent stake to Pensake Media Corporation who later bought the other 49 percent stake from BandLab Technologies.
9. Tim Cook
Net Worth: $1 Billion
Nationality: United States
Source of Wealth: Apple Inc.
LGBT Identity: Gay
Tim Cook is one of the most prominent openly gay billionaires in the world. Previously serving as Apple Inc.'s chief operating officer, Cook started working in that position after the death of Apple founder Steve Jobs in 2011. Since taking to his new role, the seasoned business executive has turned around the fortune of the company, doubling its revenue and profit which has skyrocketed Apple's market value from $348 billion to over $2 trillion. In 2019, Apple generated a net income of $48 billion.
Tim Cook decided to make his sexuality open in the year 2014 and thus, emerged as the first openly gay chief executive of a Fortune 500 company. He is currently among the board of directors of the National Football Foundation and Nike, Inc.
8. Stefano Gabbana
Net Worth: $1.6 Billion
Nationality: Italy
Source of Wealth: Dolce & Gabbana Fashion Brand
LGBT Identity: Gay
Another top richest person in the LGBT community is renowned fashion designer Stefano Gabbana, co-founder of the popular fashion brand Dolce & Gabbana. He co-founded the company with Domenico Dolce in 1985, debuting at the Milan fashion show, Collezioni's Nouvi Talenti. Since its launching, D&G has established over 100 stores, and more than 20 factory outlets.
As of 2013, the company has recorded more sales than any other fashion house in Italy, making an annual turnover of €1 billion. Aside from his exploits in the fashion industry which attained him wealth and celebrity status, Stefano further garnered immense popularity as Domenico Dolce's long-time partner. The two dated from 1982 to 2003. Despite the breakup, they still maintain a good working relationship.
7. Domenico Dolce
Net Worth: $1.6 Billion
Nationality: Italy
Source of Wealth: Dolce & Gabbana Fashion Brand
LGBT Identity: Gay
Italian fashion designer Domenico Dolce has gathered an estimated fortune of $1.6 billion from his endeavors as the co-founder of the luxury fashion house, Dolce & Gabbana. Since establishing D&G in 1985, he has become an icon in the fashion industry and has moved on to design apparel for prominent figures like Angelina Jolie, Monica Belluci, and Isabella Rossellini. The D&G line first attained global recognition after designing the costumes for Madonna's Girlie Show Tour in 1993.
Following Dolce and Gabbana's contribution to the fashion industry, the duo has been a recipient of multiple accolades. They won the International Woolmark Prize in 1991 and later in 2009, the two were bestowed with the Ambrogino Gold Medal by the City of Milan.
6. Jennifer Pritzker
Net Worth: $1.9 Billion
Nationality: United States
Source of Wealth: Hyatt Hotel, Tawani Enterprises
LGBT Identity: Transgender
The only known transgender billionaire in the world, Jennifer Pritzker, is a retired Army lieutenant colonel who identified as a transgender woman in 2013. She is among the eleven heirs of the billionaire Pritzker clan based in Chicago. Having inherited stakes in the firms established by her late father, Robert Pritzker, Jennifer has amassed a net worth estimated at $1.9 billion. She serves as the chief executive officer and founder of Tawani Enterprises, a private wealth management firm.
The billionaire businesswoman launched Pritzker Military Museum and Library in Chicago in the year 2003 and it features a collection of military artifacts and over 65 thousand books. Following her efforts towards the advancement and education of issues relating to sexual identification, Pritzker received the Bonham Centre Award from The Mark S. Bonham Centre for Sexual Diversity Studies at the University of Toronto.
5. Stein Erik Hagen
Net Worth: $2.7 Billion
Nationality: Norway
Source of Wealth: Canica AS, Orkla
LGBT Identity: Bisexual
Together with his father, Stein Erik Hagen, who is among the richest LGBT people in the world, established the discount supermarket Rimi in the 1970s. He later sold his stakes in the company to launch an investment company, Canica AS, which has investments in Orkla and hardware store chain, Jernia. With a net worth of $2.7 billion, the Norwegian businessman is one of the richest people in his native country. He owns majority stakes in the consumer goods manufacturer, Orkla, serving as the company's chairman. He also has large stakes in other companies such as Steen & Strøm and Komplett.
Stein made his sexuality public on the Norwegian-Swedish talk show, Skavian in 2015, identifying as a bisexual, though his ex-wives and family had been aware of his sexuality before then.
4. Jon Stryker
Net Worth: $4.4 Billion
Nationality: United States
Source of Wealth: Stryker Corporation
LGBT Identity: Gay
Another heir to a family fortune on our list is Jon Stryker. He inherited a stake in the medical supplier company, Stryker Corporation, which was founded by his grandfather, Homer Hartman Stryker. In 2019, the company sold medical equipment valued at $14.9 billion.
Jon, who is a widely known philanthropist, has gone on to establish the Arcus Foundation in 2000 and serves as the president of the private international philanthropic organization that primarily focuses on issues relating to LGBT rights, as well as social justice and conservation. The billionaire entrepreneur has donated over half a billion dollars to charitable causes over the years. Alongside his sister Pat, he contributed $10 million for the funding of the first memorial to the victims of racial terror lynching in the United States in 2016. Two years later, he sponsored a scholarship program at his alma mater, Kalamazoo College, with $20 million.
3. Peter Thiel
Net Worth: $5 Billion
Nationality: United States, New Zealand
Source of Wealth: PayPal
LGBT Identity: Gay
Peter Thiel co-founded PayPal in 1999 and worked as the chief executive officer until 2002 when the company was sold to eBay for $1.5 billion. He subsequently launched a big data analysis firm called Palantir Technologies in 2004. Thiel additionally serves as the founder and president of a global macro hedge fund, Clarium Capital, as well as the chairman of Palantir, Valar Ventures, and Mithril Capital.
In 2004, the venture capitalist purchased a 10.2 percent stake in Facebook for $500,000 and later sold most of his Facebook shares for more than $1 billion in 2012. No wonder, he sits on an estimated net worth of $5 billion, which ranks him among the top richest LGBT people. Thiel is a recipient of the TechCrunch Crunchie Award for Venture Capitalist of the Year (2012).
2. Giorgio Armani
Net Worth: $7.9 Billion
Nationality: Italy
Source of Wealth: Armani fashion brand
LGBT Identity: Bisexual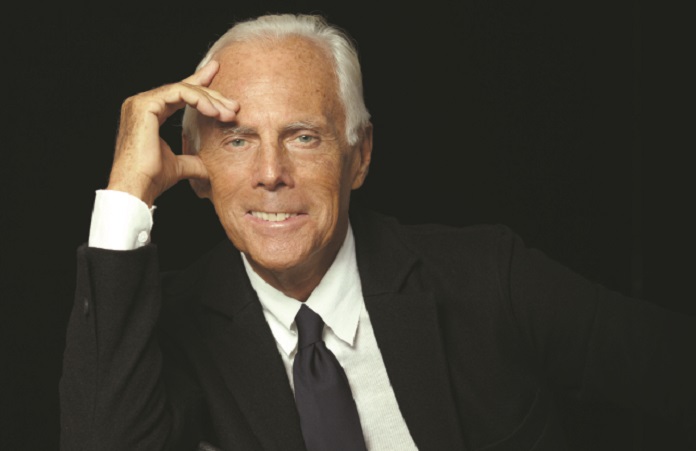 Giorgio Armani is a legendary fashion designer who invented a minimalist style for high-end menswear. He was considered the most successful Italian fashion designer in the early 2000s. With the help of his business partner, Sergio Galeotti, the fashionista founded his fashion brand in the mid-1970s. His business encountered tremendous success after designing the wardrobe of actor Richard Gere for the 1980 box office hit, American Gigolo. He afterward expanded his brand to comprise perfumes, accessories, sportswear, makeup, real estate, hotels, and restaurants.
Giorgio has launched more than 2,000 stores across the globe that rakes in sales revenue of over $1 billion annually. Over the years, several Hollywood stars including Michelle Pfeiffer and John Travolta have been spotted wearing Armani on the red carpet.
1. David Geffen
Net Worth: $9.7 Billion
Nationality: United States
Source of Wealth: DreamWorks, Asylum Records, Geffen Records
LGBT Identity: Gay
David Geffen is the richest LGBT person in the world. The media mogul has an estimated net worth of $9.7 billion and is the co-founder of DreamWorks Animation SKG Inc. He has also co-founded many record labels, including DGC Records, Asylum Records, and Geffen Records. Since coming out as gay in 1992, Geffen has been ranked among the most powerful gay men and women in the United States.
Before becoming quite successful in media, Geffen worked as a mailroom clerk and then as a talent agent in 1968. In the next year, he was made the executive vice president of Creative Management Associates before eventually finding fame with the creation of Asylum Records with Elliot Roberts in 1971. He at the time famously signed artists such as Bob Dylan. His Geffen record label, on the other hand, has released recordings for Elton John, Neil Young, Guns N' Roses, and Cher.
Recap of The 20 Richest LGBT People In The World
David Geffen
2. Giorgio Armani
3. Peter Thiel
4. Jon Stryker
5. Stein Erik Hagen
6. Jennifer Pritzker
7. Domenico Dolce
8. Stefano Gabbana
9. Tim Cook
10. Jann Wenner
11. Michael Kors
12. Elton John
13. Chris Hughes
14. Ellen DeGeneres
15. Martine Rothblatt
16. Anderson Cooper
17. Megan Ellison
18. Lady Gaga
19. Caitlyn Jenner
20. Kristen Stewart