The 2015/2016 season of the world's football club leagues is almost at the finish line with some leagues having a winner even before the last match day. And it is that time when Forbes reveal the top gainers of the previous season- 2014/2015 in terms of valuation. The list sees Real Madrid at the top yet again for the fourth consecutive year. Generally, the average value of football clubs have increased by 24% compared to last year, thanks hugely to the substantial and ever increasing payouts from television deals with the EPL favoring more after penning a 3-year, $7.9 billion pact with Sky Sports and BTSports. Kit deals, sponsorship as well as the 50% raise in UEFA Champions league payout are all contributors to the skyrocketing values of football's top sport teams. Richer team valuations also means richer club owners and fatter paychecks for the players.
Here is a look at the Top 20 Most Valuable Football Teams in the World 2016 beginning with the least valuable.
20. Newcastle United – English Premier League
Value: $383 million
Revenue: $204 million
Operating Income: $68 million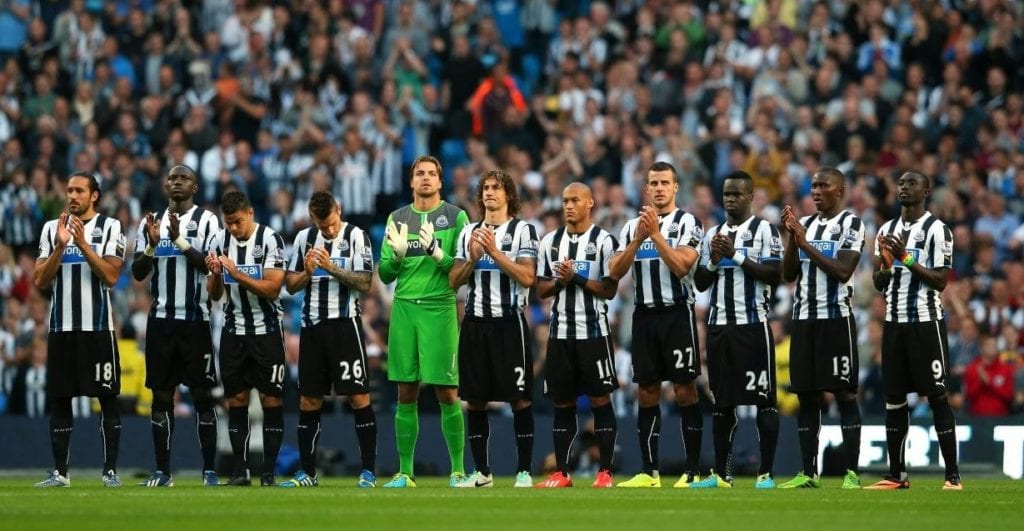 The quest to find a worthy replacement for Alan Pardew has proved unsuccessful as the magpies would be relegated to the Championship at the end of the season after gaining just 34 points from 37 games. Rafa Benitez replaced Steve McClaren on 11 March 2016 after the later was sacked just after 9 months of service. Apparently, Rafa arrived rather too late as the damage had already been done. Newcatsle's deal with their official club sponsor finance company Wonga is set to expire in 2017. The club made $206 million from TV broadcasting deals and $72 million from match days
19. Napoli – Serie A
Value: $396 million
Revenue: $151 million
Operating Income: $37 million
Napoli's operating income plunged by $47 million and they are down two steps from last year's valuation when they came 17th place, however, the figures are more as last year's valuation was $353 million. The little donkeys made $219 million from broadcasting and $86 million from commercials. Napoli will be finishing second in the Serie A above Roma and Inter which cements them a group in the next seasons Champions league.
18. AS Roma – Serie A
Value: $508 million
Revenue: $217 million
Operating Loss: $19 million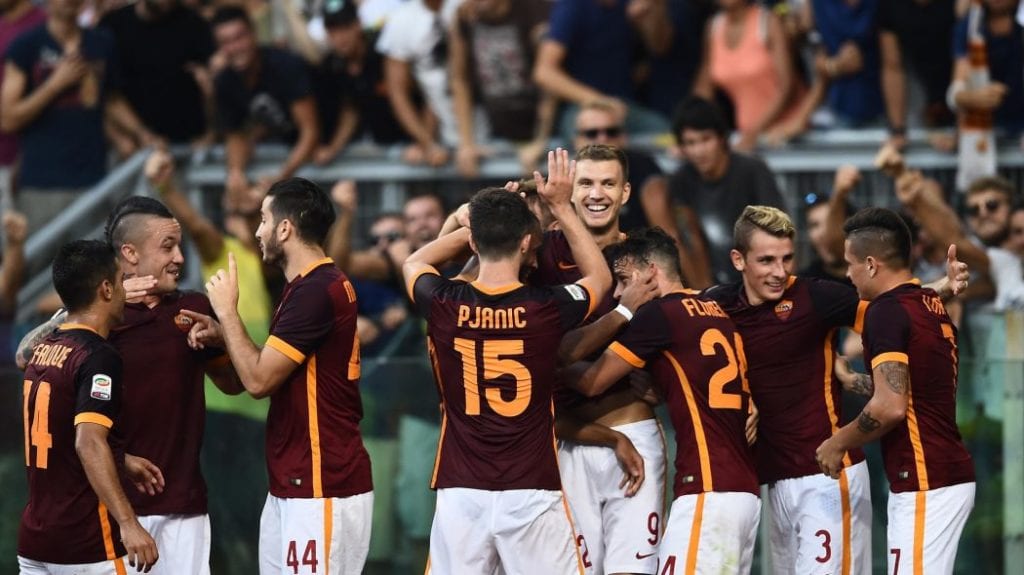 Roma has a chance to fight for a place in the champions league group stage next season as they finish third place behind Napoli. The Wolves are currently sharing the Stadio Olympico, the second largest stadium in Italy with rivals Lazio but that is soon to change come 2018 when their privately financed over 50,000 capacity stadium is scheduled to be completed.
17. West Ham United – Premier League
Value: $542 million
Revenue: $194 million
Operating Income: $43 million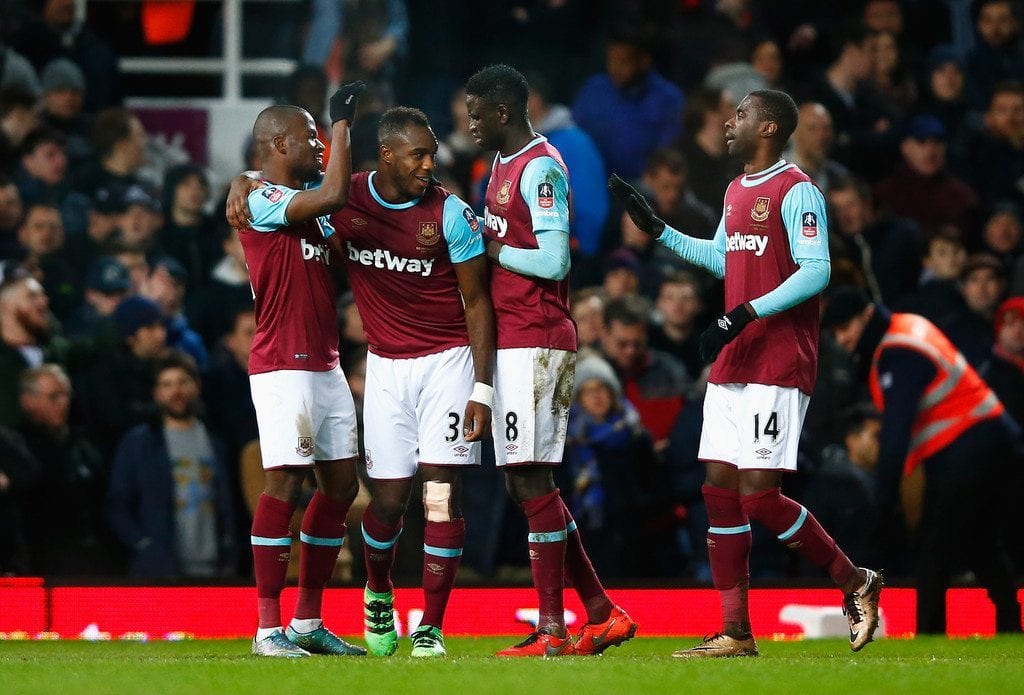 West Ham stands to finish at the highest position on the premier league table since their return from the championships in the 2012/2013 season. After a controversial deliberation, the Hammers were officially granted the Olympic stadium, London as their home and will move in later in 2016 when reconstruction of the 60,000 capacity stadium is complete. After West Ham parted ways with Alpari as their official sponsor following the Swiss company's liquidation, they signed a 3.5-year, $31.5 million deal with Betway.
16. Inter Milan – Serie A
Value: $559 million
Revenue: $198 million
Operating Income: $6 million
Inter will finish 4th place this season a huge improvement from the 8th position they finished last season. Inter's minority owner Internazionale looks to expand its business to the Asia-Pacific region (which already includes Inter Academy) by hiring American multinational investment banking firm Goldman Sachs. The team made $297 million from broadcasting and $123 million from commercials.
15. Atletico de Madrid – La Liga
Value: $633 million
Revenue: $225 million
Operating Income: $46 million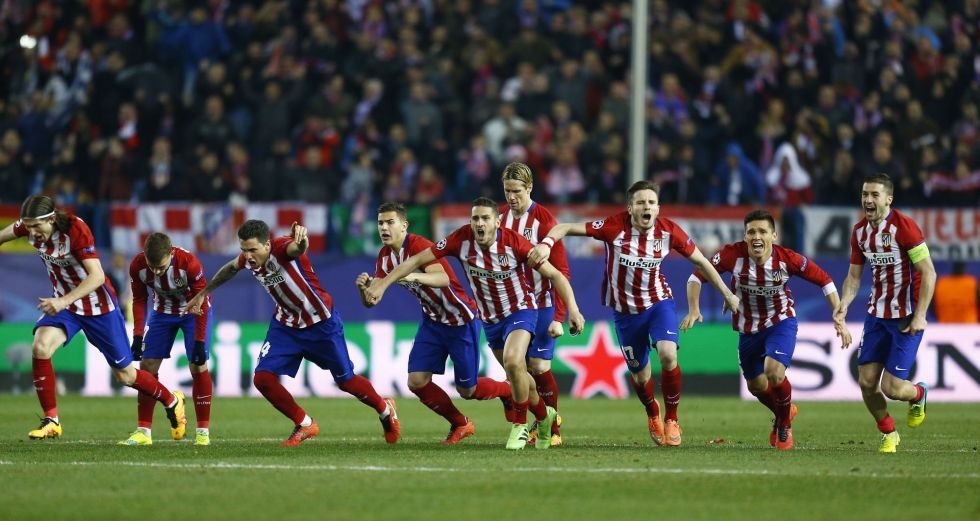 The Champions league finalist have had a good year finishing yet again in the 3rd place in the la liga. In early 2015 Chairman of the Dalian Wanda property group, and Asia's Richest person, Chinese Wang Jianlin joined Miguel Angel Gil Marin as a co-owner of the club after buying 20% shares for €45 million-$54 million. Atleti are set to move to Estadio Olímpico de Madrid in the beginning of the 2017/2018 season. The stadium is currently under renovation to expand it from 20,000 to a over 73,000 sitting capacity at a construction cost of €250 million.
14. Schalke 04 – Bundesliga
Value: $655 million
Revenue: $264 million
Operating Income: $67 million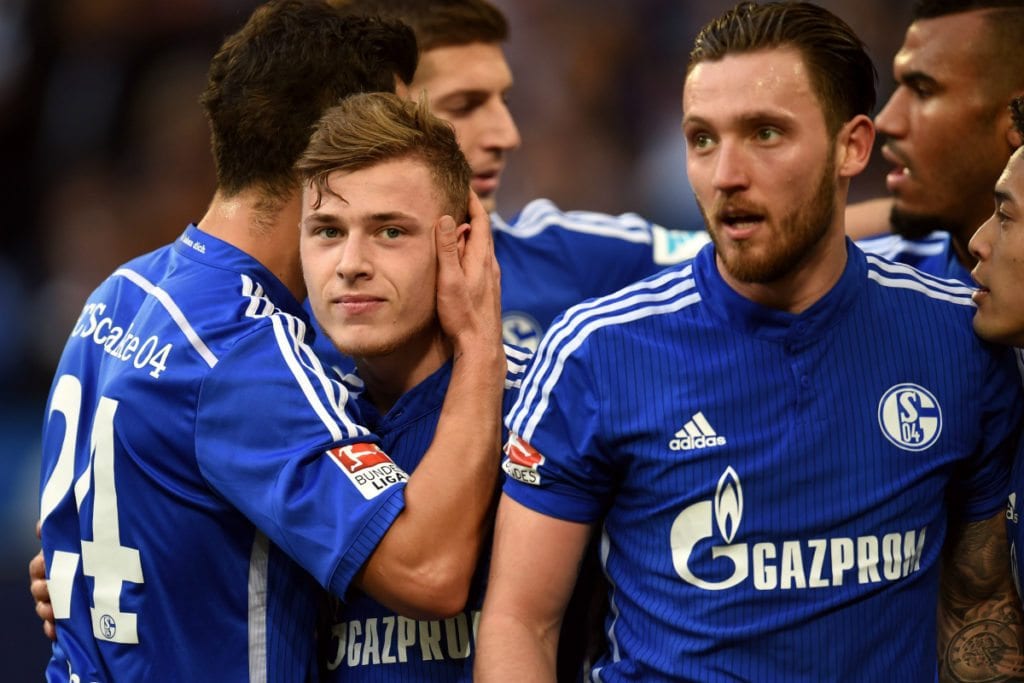 Schalke would yet again lose out in competing with Europe's big boys in the champions league as their odds of finishing 4th place in the Bundesliga this season is very slim. The Miners finished 6th place last season and their lack of champions league matches is affecting their match day revenue and in turn their general valuation.
13. Paris Saint-Germain – Ligue 1
Value: $814 million
Revenue: $578 million
Operating Income: $1 million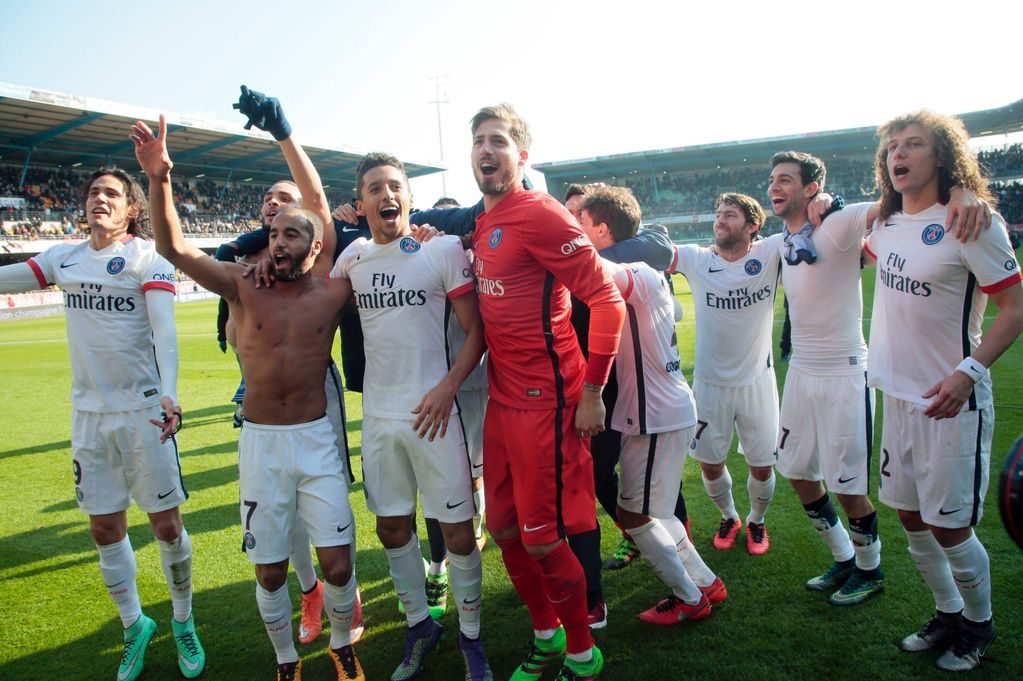 PSG became the richest club in France in 2012 after Qatar Sports Investment became its sole shareholder. They are among the teams who snapped up their league title for the 2015/2016 season long before it ended, winning the title back-to-back. Last season, they set a record as the first French team to win the Ligue 1, Coupe de France and Coupe de la Lique titles. Again they made it to the champions league quarter finals as they did last year.
12. AC Milan – Serie A
Value: $825 million
Revenue: $240 million
Operating Income: $29 million
Europe's second most successful club have seen their performance wane in recent years, with no major title since the 2010/2011 season, notwithstanding, their valuation have only soured. From Forbes' evaluation, $322 million of Milan's total value were made off commercials. Still owned by Italy's former Prime Minister and Mediaset owner Silvio Berlusconi, part of the club could in the summer be sold to Chinese investors for a hundreds under a billion dollars.
11. Borussia Dortmund – Bundesliga
Value: $836 million
Revenue: $338 million
Operating Income: $52 million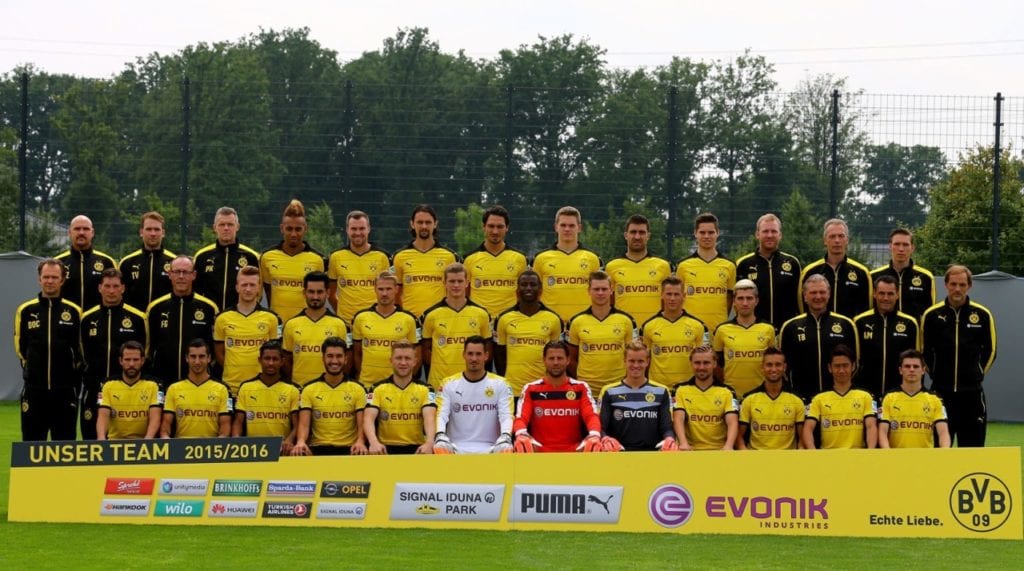 Dortmund's home stadium Westfalenstadion is the largest in Germany with over 80,000 capacity. In 2006, local insurance company Signal Iduna signed a 10-year pact with the team to rename the stadium to Signal Iduna Park in order to reduce the club's debts. In 2015, Signal Iduna signed another 10-year deal which will extend to 2026 for around $7 million a year.
See Also: 12 Most Expensive Homes Of Extravagant Footballers
10. Tottenham Hotspur – Premier League
Value: $1.02 billion
Revenue: $310 million
Operating Income: $73 million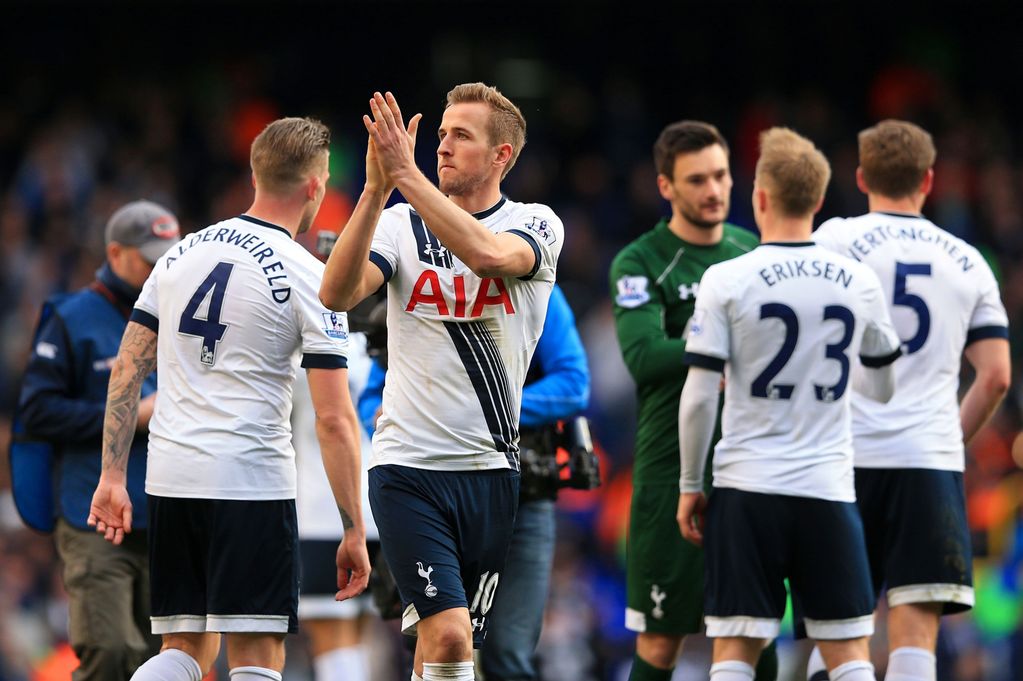 Tottenham finished 5th last season and looked like they could grab the 2015/2016 PL trophy but Chelsea took the wind out of their sails when a draw in a decisive match between the two saw Leicester City snap the title for the first time in their history. The Spurs in 2011 signed a 5-year kit deal with Under Armour, as the deal expires next season, the club would be hiring Nike for their next kit makers in a pact said to be worth more than $45 million per year. In the booming TV deal of which the English clubs are the most advantaged, Spurs made $150 million.
9. Juventus – Serie A
Value: $1.3 billion
Revenue: $390 million
Operating Income: $81 million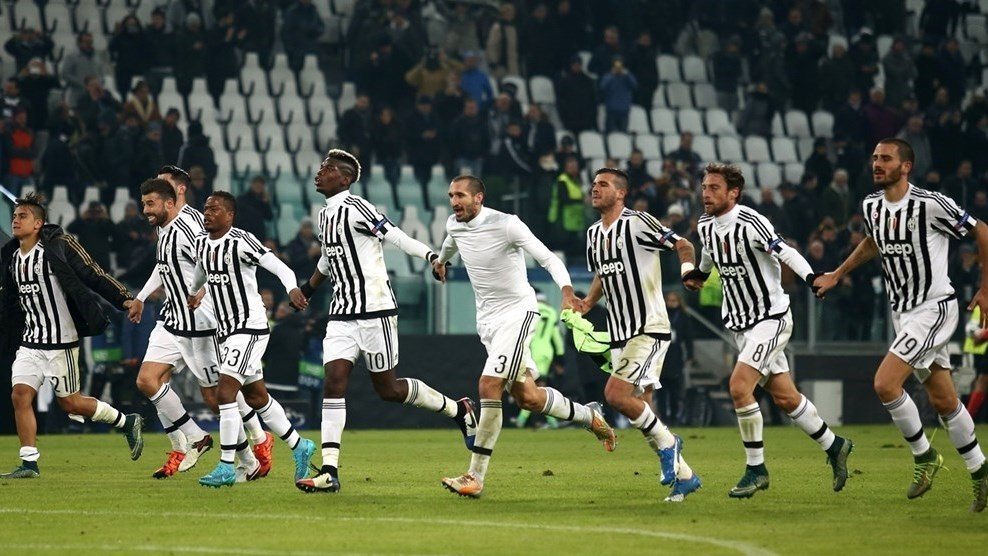 The Old Lady's impressive successes on the pitch is reflected in their increased valuation. Their matchday revenue upped 25% from last season to $62 million. Juventus is the most successful club in Italian football with a record of 32 Serie A titles repeating their 5 consecutive triumph record winning the trophy from 2011/2012 to 2015/2016 season.
8. Liverpool – Premier league
Value: $1.55 billion
Revenue: $471 million
Operating Income: $115 million
Liverpool have seemed relentless since the arrival of former Dortmund coach Jürgen Klopp. Under his management, the team have already made it to their first European finals since their 2004/2005 Champions league win. Owners Fentway Sports Group, last year invested in a project that will eventually expand the seating capacity at Anfield which currently stands at 45,476.
7. Chelsea – Premier league
Value: $1.66 billion
Revenue: $505 million
Operating Income: $25 million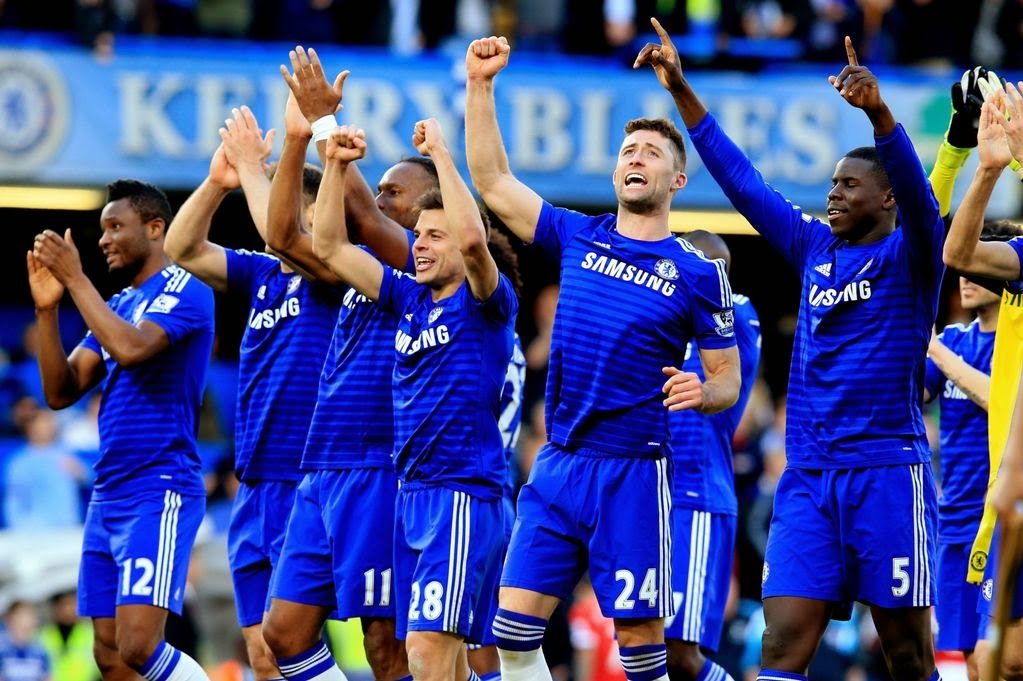 The 2014/2015 league winners are England's top earners in the TV deals with a payout of $167 million only behind Spanish sides Barcelona and Real Madrid. Its Russian billionaire owner Roman Abramovich is currently on plans to expand the seating capacity at the Stamford bridge from its current 41,663 to 60,000 at a renovation cost of $785 million. Their £40 million per year shirt deal with Yokohama Rubber Company which took effect from this season is the second most expensive in the PL. Meanwhile fans are eagerly waiting for the arrival of former Juve coach and current Italian national team coach Antonio Conte after the UEFA Euro 2016.
6. Manchester City – Premier league
Value: $1.92 billion
Revenue: $558 million
Operating Income: $131 million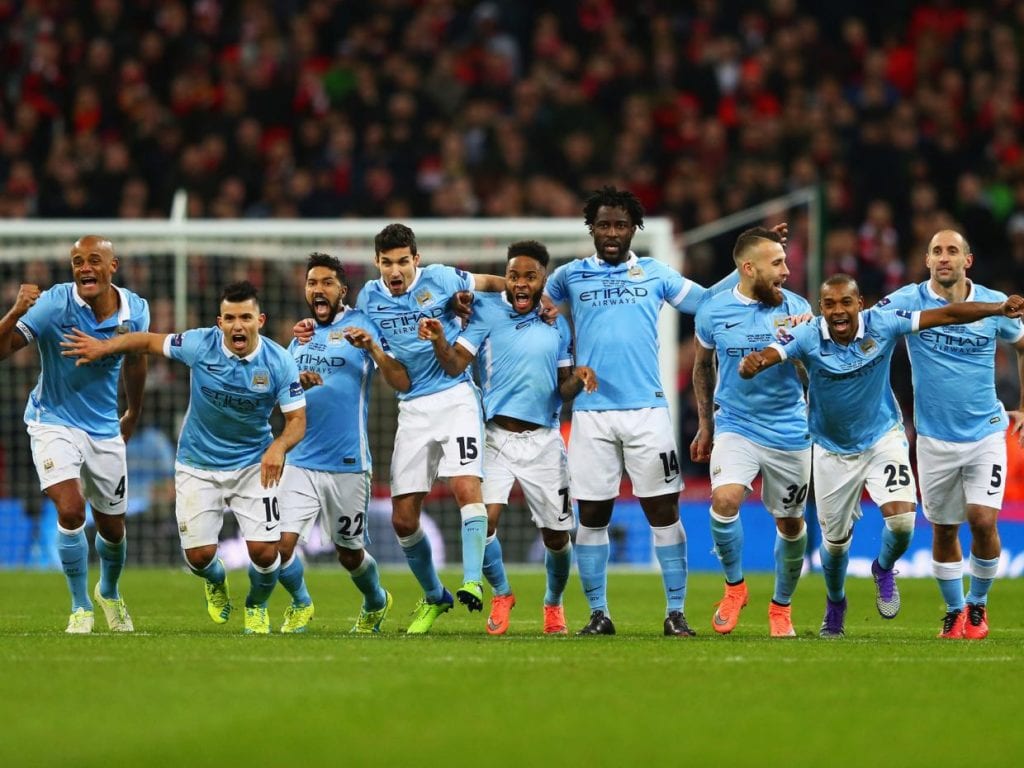 Manchester City owner since 2008, Abu Dhabi United Group in late 2015 sold 13% of its shares to China media Capital which brought the private equity company to $3 billion value. The club hired Pep Guardiola on a 3-year deal as their new manager come 2016/2017 season.
5. Arsenal – Premier league
Value: $2.02 billion
Revenue: $524 million
Operating Income: $112 million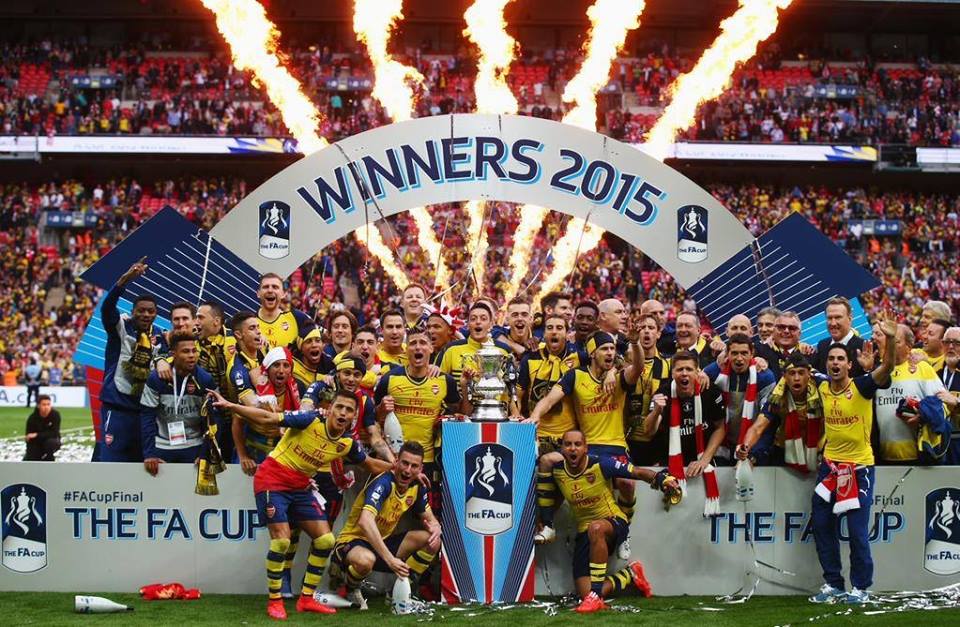 The Gunners won the FA cup back-to-back after ending their title drought with the 2014 trophy. Arsenal's match ticket price of $2,895 is the most expensive in the premier league which contributed to giving them the highest matchday revenue of $158 million. Despite not getting past the RO16 in the Champions league for the 6th consecutive year, Arsenal's value continue to surge thanks partly to the frugality of its manager Arsene Wenger.
4. Bayern Munich – Bundesliga
Value: $2.68 billion
Revenue: $570 million
Operating Income: $60 million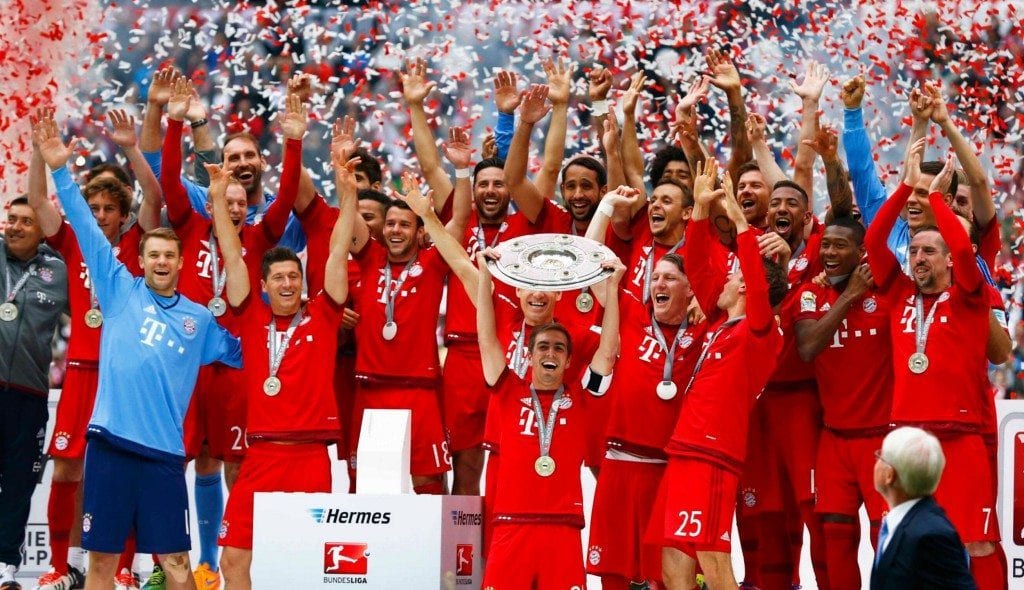 Bayern are by far the most valuable football club in Germany. FCB has a kit deal with Adidas worth $986 million that will extend till 2030.
3. Manchester United
Value: $3.32 billion
Revenue: $625 million
Operating Income: $190 million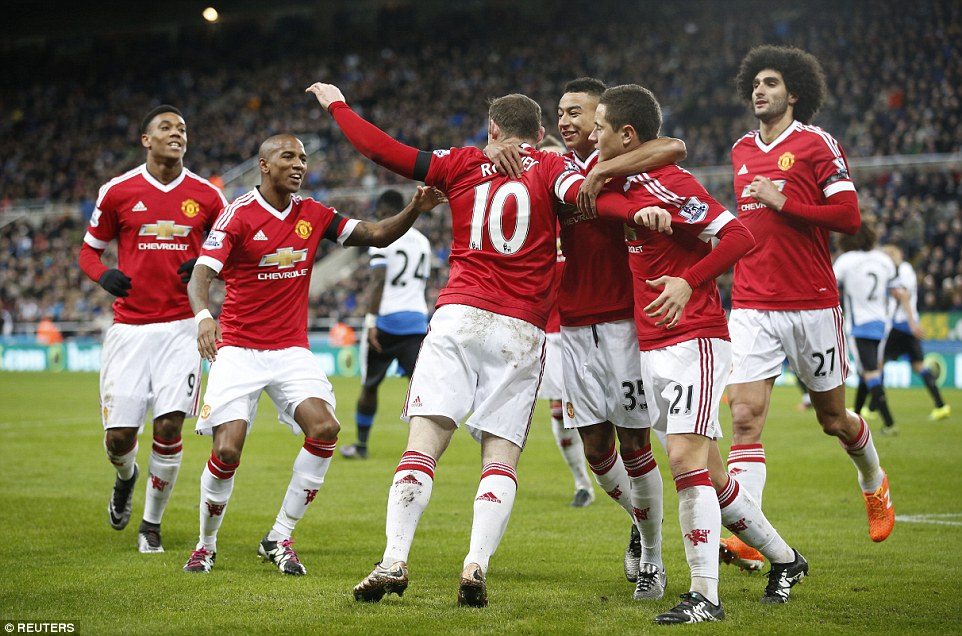 Manchester United is the most valuable football club in England with their value surging by 7% from last year. With an operating income of $190 million, The Red Devils are also the most profitable team in the world. Their kit deal with Adidas is the most lucrative churning out $130 million each year. The entire 10-year deal is worth $1.1 billion.
2. Barcelona
Value: $3.56 billion
Revenue: $675 million
Operating Income: $108 million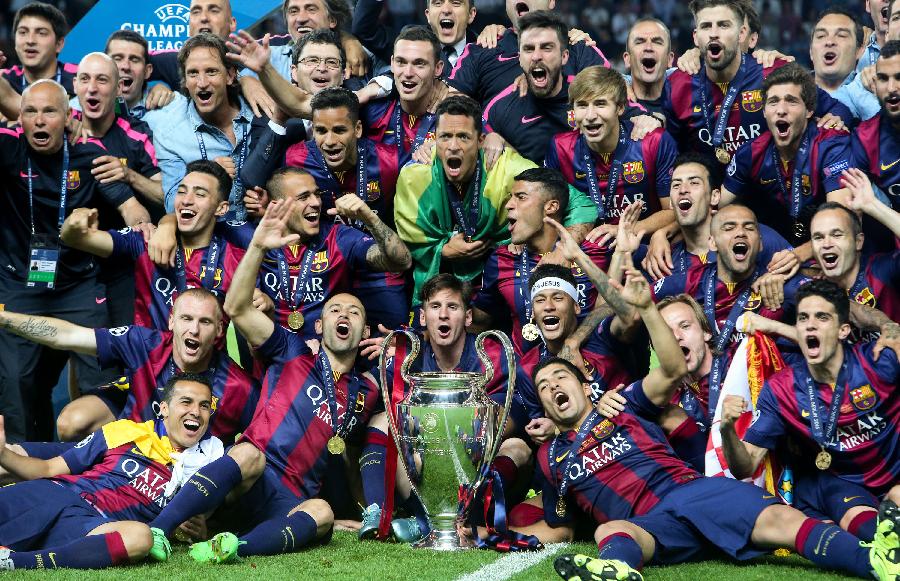 Barcelona's value increased by 12% from last year. Its home ground Camp Nou which is already the largest stadium in Europe with with a seating capacity of 99,354 is currently undergoing $400 million worth of renovations to be completed by 2021. Barca set a record last year when they won the UCL, La Liga and Spanish cup treble for the second time. They accomplished the feat for the first time in 2008/2009 season.
1. Real Madrid
Value: $3.65 billion
Revenue: $694 million
Operating Income: $162 million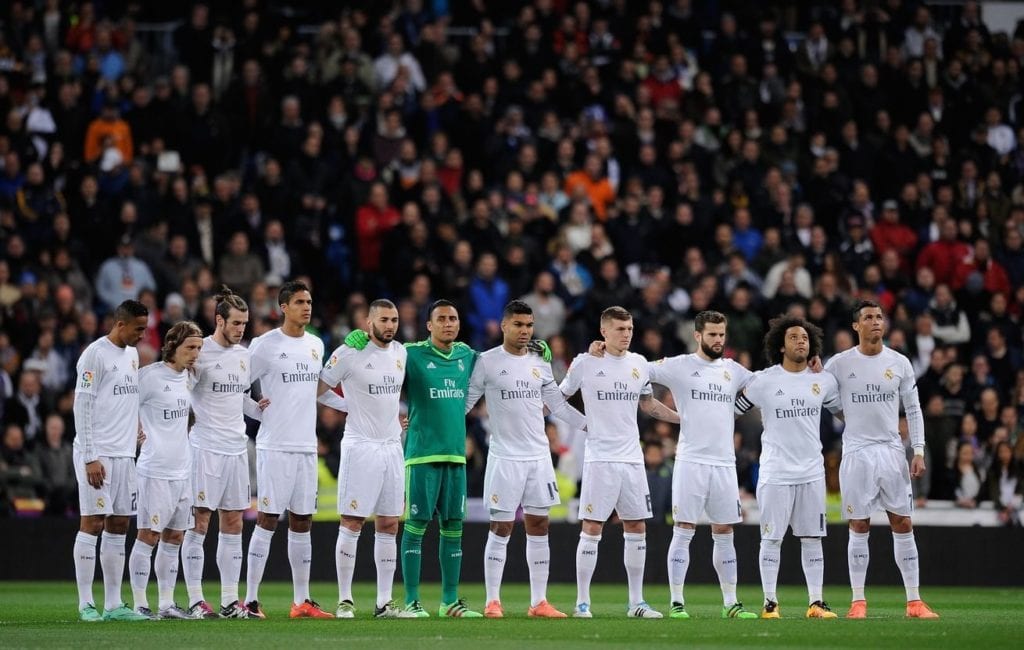 Real Madrid comes first among the most valuable football teams in the world for the fourth consecutive year. Like their rivals Barca, their value enjoyed a 12% hike. Madrid's revenue have increased by 7.7% every year for the past 10 years. For the past decade, they have generated more revenue than any of the world's football team. Their value is undoubtedly bolstered by continuous champions league play, they face Atletico Madrid in this years UCL final in San Siro.