Having been endowed with great talent, many professional sports players earn so much money that sometimes it becomes excess to manage. As a result, these highly paid athletes have found themselves squandering the massive wealth they amassed in their pro career on a lavish lifestyle, drugs, gambling, and on some occasions, wrong investments. This normally leads to these one-time multimillionaires filing for bankruptcy after they've gone broke and are in heavy debt.
Below is a list of those who have watched their astounding career earnings go down the drain, losing their fame and status in the process. While a few lucky ones have been able to bounce back from financial setbacks, most others have been unlucky.
20. John Arne Riise
Estimated Amount Lost: Over $10 Million
Norwegian former professional footballer John Arne Riise received hefty paychecks at the peak of his career. He played for several top football clubs such as Liverpool, Roma, and Monaco during his pro career that was decorated with many honors. While at Liverpool, he won the UEFA Champions League, UEFA Super Cup, Football League Cup, and the FA Cup. The left-back was at one time earning £50,000 per week at the club. But surprisingly, he went bankrupt in the year 2007 as he wasn't able to repay a loan of £100,000. This was quite shocking as this athlete joined Liverpool in 2001 on a transfer fee of £4 million.
Having filed for bankruptcy, John emerged as the youngest athlete to watch his big bucks go down the drain. Unlike other highly paid athletes that go completely broke a few years after retirement, the ex-Monaco player suffered financial setbacks in his active career days. He cited mismanagement by his manager as the cause of his financial woes, as he made bad investments with his money.
John Arne Riise later moved to Roma in 2008, signing a four-year contract valued at €5 million. He eventually bounced back before hanging his boots in 2017.
19. Dorothy Hamill
Estimated Amount Lost: Over $10 Million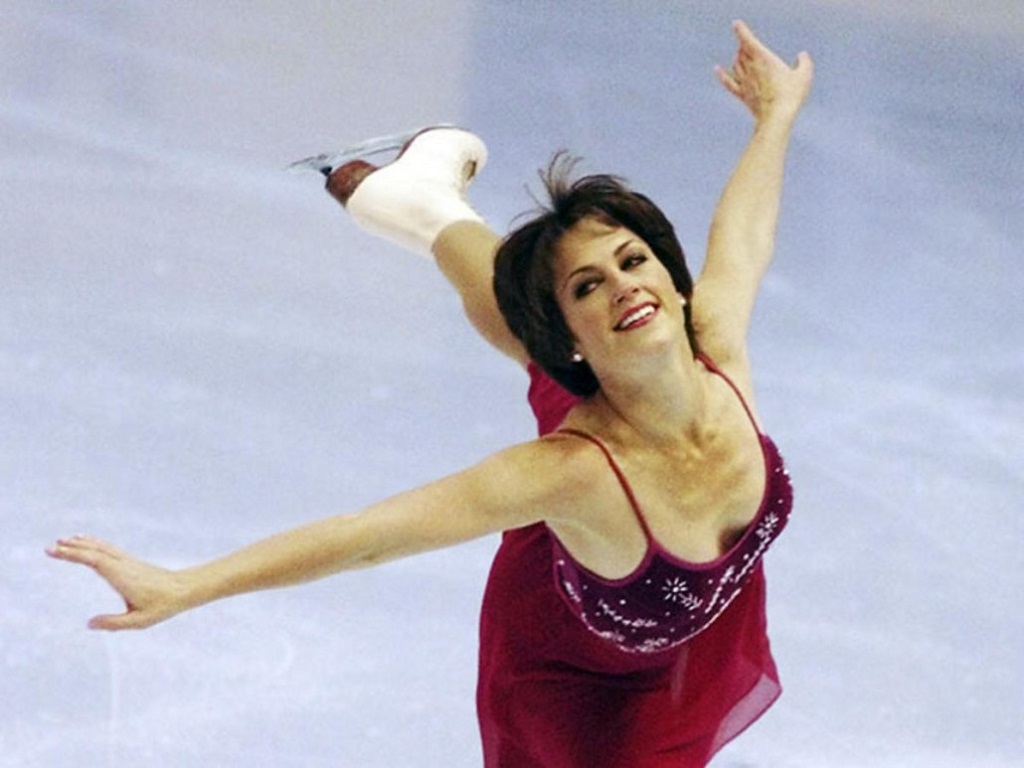 Dorothy Hamill was one of the leading ladies in figure skating in the 1970s and 1980s. She exhibited one of the greatest routines of all time in the 1976 Winter Olympics Ladies' singles and also in the World Championships held in that same year which landed her two gold medals. Dorothy raked in millions of dollars in prize money and endorsement deals at the height of her fame. She made numerous appearances on the iconic ice show called The Ice Capades in the '80s.
With the parent company of Ice Capades known as International Broadcasting Corporation filing for Chapter 11 bankruptcy in 1991, Dorothy and her second husband bought Ice Capades out of the financial mess by investing $6 million to revive the brand. This investment later turned awful as Dorothy Hamill drained her own resources in the process, eventually filing for bankruptcy in 1996. As if that wasn't enough, the retired figure skater faced further financial problems when she entered into an intense custody battle for her daughter while fighting for her life as she was battling breast cancer. Thankfully, Hamill survived and also bounced back from bankruptcy with her net worth currently estimated at $5 million.
18. O. J. Simpson
Estimated Amount Lost: Over $10 Million
A list of highly paid athletes who went broke, lost their fame and status, and ended up incarcerated would be incomplete without O. J. Simpson. The retired American footballer had everything going for him from the '70s to '80s, such that he had an estimated fortune of $11 million in the '90s. He was a beloved player adored by many during his professional career as he made remarkable exploits in the National Football League. The five-time Pro Bowler was inducted into the College Football Hall of Fame and the Pro Football Hall of Fame in 1983 and 1985 respectively.
However, things turned for the worse in 1994 when he was charged with the murders of his former wife, Nicole Brown Simpson, and her friend, Ron Goldman. A $33.5 million judgment was awarded against him by a civil court in 1997 which completely drained his wealth before he was later charged with the felonies of armed robbery and kidnapping in the year 2007. As a result, Simpson was handed 33 years imprisonment and a minimum of 9 years without parole. He eventually regained his freedom on October 1st, 2017 after he was granted parole.
17. Dan Marino
Estimated Amount Lost: $14 Million
Retired NFL star Dan Marino completely went broke in 2012 when he reportedly lost about $14 million to a bad investment. He became a shareholder in a company called Digital Domain Media Group Inc. after the company garnered widespread fame for creating a hologram of Tupac at the Coachella Music Festival. Unfortunately, the company went bankrupt in 2012, and Dan was reported to have about $14 million worth of shares in the company. Thankfully, the former Miami Dolphins quarterback has presently gained solid financial footing and is sitting on an estimated net worth of $50 million.
During his professional career, Marino was famous for receiving many honors with Miami Dolphins where he spent 17 seasons. He was the NFL Most Valuable Player in 1984, the NFL Comeback Player of the Year in 1994, a nine-time Pro Bowler, as well as a five-time Passing Yards Leader.
16. Darren McCarty
Estimated Amount Lost: Over $15 Million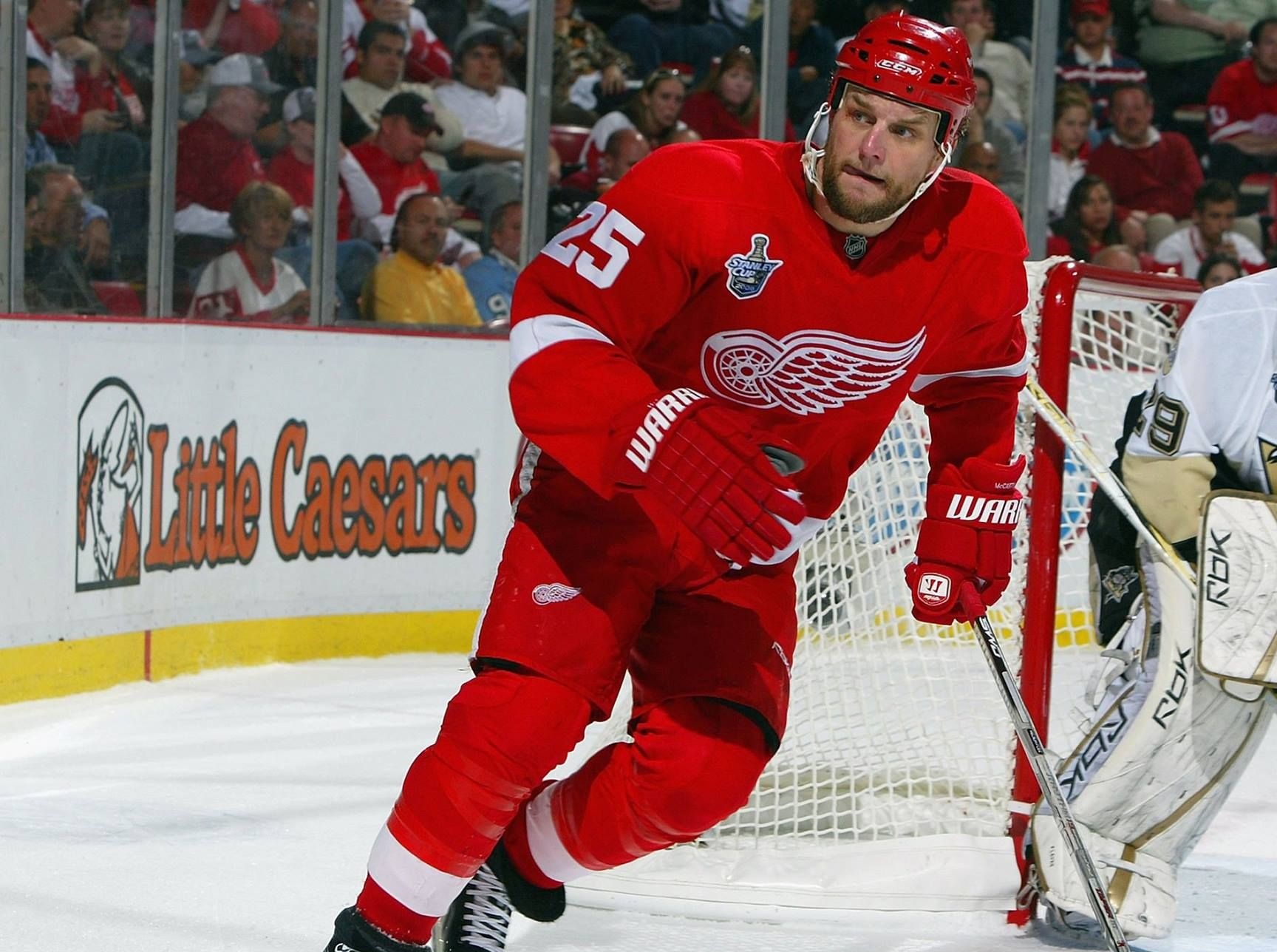 Darren McCarty is a former highly paid athlete that paid the price for living life lavishly just a few years into retirement. He made tremendous wealth running in millions of dollars while actively playing for the ice hockey team, Detroit Red Wings. He also played for two seasons with the Calgary Flames and further had a brief stint in the International Hockey League, playing for the Flint Generals. His career earnings were estimated to be upwards of $15 million as the ex-pro ice hockey forward won the Stanley Cup four times and the ESPY NHL Player of the Year Award before retiring in December 2009.
McCarty, afterward, increased his financial value by working as a color analyst for Versus and a fill-in co-host at Detroit's WXYT-FM radio station. Nonetheless, his efforts were not enough to sustain his high standard of living. As such, Darren filed for bankruptcy after some years into retirement. He also made some bad business decisions which left him owing about $6 million at the time he went bankrupt.
15. Bernie Kosar
Estimated Amount Lost: Over $18 Million
Former American football quarterback Bernie Kosar made waves in the National Football League when he played for the Cleveland Browns, Dallas Cowboys, and Miami Dolphins from 1985 to 1996. He won Super Bowl XXVIII with the Cowboys and ended his pro career as a two-time Pro Bowler. During his pro career, Kosa made more than $18 million in contracts and endorsements. He used it to establish several business ventures after retirement, including a restaurant and becoming a part-owner of the NHL team, Florida Panthers.
In 2007, Bernie Kosar lost some money to a divorce settlement. The following year, largely as a result of the 2008 financial crisis, the former NFL player and his businesses filed for Chapter 11 bankruptcy, listing assets value of almost $9.2 million while having $18.9 million in debt. Later in January 2010, the bankruptcy filing was changed to Chapter 7 liquidation. Presently, the former sports player is said to be worth $100,000.
14. Vince Young
Estimated Amount Lost: Over $20 Million
Vince Young is another young star who squandered his wealth to the point of having nothing left. The former quarterback was a fan favorite at the Tennessee Titans where he spent four years and was selected to the Pro Bowl twice while winning the NFL Offensive Rookie of the Year award (2006), and NFL Comeback Player of the Year award (2009). Young earned tens of millions of dollars in contracts and sponsorship deals during the six seasons he played in the National Football League. In the year 2007, he signed a remunerative contract with the Tennessee Titans valued at $25 million.
Sadly, seven years later, the retired athelete filed for Chapter 11 bankruptcy, having been led into debt by his exorbitant spending. From the documents he filed in court at the time, Vince Young had about $500,000-$1 million worth of assets and his debt was between $1 million and $10 million. Aside from his extravagant lifestyle, Vince also cited negligence on his part as the cause of his financial crisis as he didn't keep close tabs on his finances which was mainly managed by his uncle and financial advisor during his pro career. He realized his mistakes when his career was over as he noticed that his signature was forged on multiple documents while going through his financial records.
13. Dennis Rodman
Estimated Amount Lost: Over $27 Million
Currently worth $500 thousand, Dennis Rodman was among the highest-paid NBA players in the 1996/97 season when he earned $9 million in salary. He, however, lived extravagantly which landed him in several financial troubles. In March 2012, he was sued by his ex-wife for owing up to $800,000 in child support and $50,000 in spousal support. At the time, his legal representatives stated that the former NBA star was completely broke and couldn't afford to pay the money.
Let's not forget that the former pro basketball player made a total of $27 million in salary alone during his professional career. He additionally pocketed millions of dollars from appearance fees, endorsements, and book sales. He spent 14 seasons in the NBA where he was famously known for his astonishing defensive and rebounding abilities which bagged him multiple accolades. He is a 7-time Rebounding Champion, 5 times NBA Champion, 2-time NBA Defensive Player of the Year, and 2-time NBA All-Star.
12. Mark Brunell
Estimated Amount Lost: $50 Million
Another former highly paid athlete who went completely broke after retirement is Mark Brunell who played in the National Football League as a quarterback for nineteen seasons and had career earnings of $50 million. He spent nine seasons with the Jacksonville Jaguars and also played briefly for the Green Bay Packers, Washington Redskins, New Orlean Saints, and New York Jets. Brunell's amazing career highlights include winning Super Bowl XLIV, gaining Pro Bowl selection thrice, as well as an induction into the Pride of the Jaguars and Rose Bowl Hall of Fame.
Before his retirement in 2011, Mark filed for a Chapter 11 bankruptcy in the previous year. He lost his wealth to numerous failed investments in real estate and other business ventures. He established more than eight Whataburger locations across the Jacksonville area and the investments turned awful leading to his financial setback. He had almost $25 million in debt when he went bankrupt in 2010. He accrued the liabilities from serving as the personal guarantor on commercial real estate loans that involved many of his limited liability companies.
11. Sheryl Swoopes
Estimated Amount Lost: $50 Million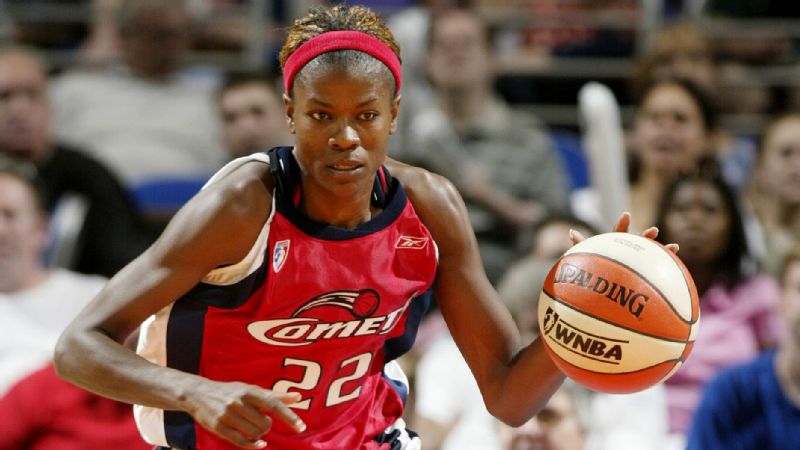 A one-time millionaire, Sheryl Swoopes made waves in the Women's National Basketball Association as the first player to be signed to the league. The retired pro basketball player had a boomy career which saw her earn a tremendous fortune in salary and endorsements. She won many titles and awards throughout her career and is ranked among the only female basketball players to have claimed a WNBA title, an NCAA Championship, and an Olympic gold medal.
Having left an indelible mark in the WNBA, Sheryl was inaugurated into the Naismith Memorial Basketball Hall of Fame in 2016 and the Women's Basketball Hall of Fame the next year. Unfortunately, when the former WNBA superstar was facing financial problems, she had to sell some of her trophies and Olympic medals to cushion the effect as she was in debt with the Internal Revenue Service. She filed for bankruptcy in 2004 and had a debt of more than $1million. She ended up broke due to lazy representations and bad investments.
10. Lawrence Taylor
Estimated Amount Lost: Over $50 Million
Lawrence Taylor was on top of the world from 1981 to 1993 when he was the face of the New York Giants. Only a few players can match up to his exploits in the National Football League. The ex-linebacker led his team to two Super Bowl Championship victories and also received numerous awards throughout his career that lasted for twelve years. He won the NFL Defensive Rookie of the Year, NFL Most Valuable Player, NFL Defensive Player of the Year Award thrice, and was selected to the First-team All-Pro eight-times. As a result of his exploits, Taylor's No. 56 jersey was retired by the New York Giants.
Taylor signed many lucrative contracts that ran in seven figures while playing for the Giants, including the six-year $6.2 million contract he signed in 1983. He amassed an estimated $50 million in earnings during his pro career but was left with almost nothing after having several legal problems, as well as drug issues. He began using cocaine in his second year in the NFL which landed him a 30-day suspension in 1988 after failing a drug test. The situation then got worse after retirement, so much so that he found himself behind bars three times for attempted drug possession.
The former athlete also had another run-in with the law in 1997 when he pleaded guilty to filing false tax returns. He was sentenced to five years probation, 3 months of house arrest, and 500 hours of community service. As if that wasn't enough, Lawrence Taylor was subsequently charged with felony third-degree statutory rape for allegedly having sexual relations with a sixteen-year-old girl. He was sentenced to six years probation after pleading guilty in March 2011 and was registered as a low-risk sex offender. After years of legal issues and drug use, the retired pro football player is now left with an estimated fortune of $200 thousand.
9. Lenny Dykstra
Estimated Amount Lost: Over $55 Million
Lenny Dykstra is a former highly paid athlete who was left with an empty pocket and tarnished image. He played as a center fielder in the Major League Baseball for the New York Mets and Philadelphia Phillies between 1985 and 1996. He won the World Series Championship with the Mets before retiring in 1996. Some years into retirement, Lenny was facing legal and financial issues. Although he established a jet charter company and also went into publishing, his efforts were unsuccessful. As a result, he was faced with multiple lawsuits for failing to pay house rent, alleged credit card fraud, and check fraud.
Later in 2009, the one-time millionaire who raked in more than $55 million in salary and endorsements only boasted of $50,000 worth of assets when he filed for Chapter 11 bankruptcy that year. His debt was also running in millions of dollars and was estimated between $10 million and $50 million at the time. As a result, he reportedly auctioned his World Series ring for $56,750. Switching to Chapter 7 bankruptcy by the end of 2009, Dykstra was later charged with bankruptcy fraud, having allegedly sold some of his assets while in bankruptcy but he pleaded not guilty to the charges.
Lenny Dykstra was further arrested in 2011 for possession of illegal drugs and equally making an effort to buy a stolen car. He eventually pleaded guilty to some of the charges and was sentenced to six and a half years imprisonment. He was asked to make a restitution payment of $200,000 and also complete a community service of 500 hours. Also in 2011, the retired baseball player was sentenced to 9 months imprisonment for indecent exposure following an accusation of sexual assault by his housekeeper. He regained his freedom in 2013.
8. Deuce McAllister
Estimated Amount Lost: $70 Million
Like many former highly paid athletes on our list that went broke and even lost their freedom, Deuce McAllister faced financial ruin after retirement due to some poor investment choices. He established a car dealership called Deuce McAllister Nissan in Jackson, Mississippi which was unsuccessful and went bankrupt in 2009. After the dealership filed for bankruptcy, it was sued for defaulted payments by Nissan Finance. Afterward, the home of the former American football running back in Louisana was auctioned off by the office of the Sheriff. He was then ordered by a judge to settle Nissan Finance in 2012 which he also defaulted on and was sued in the following year.
Deuce, however, has made a comeback from his financial setbacks and now serves as the owner of the Ole Saint Restaurant and Sports bar chain. He also works as an athletic consultant at St. Martin's Episcopal School. He was additionally recruited as a New Orleans Saints analyst by Fox affiliate TV station, WVUE-TV in July 2018. Although McAllister earned $70 million throughout his pro career, he reportedly now has a net worth of $50,000.
7. Warren Sapp
Estimated Amount Lost: $82.2 Million
Warren Sapp played as a defensive tackle for thirteen seasons in the National Football League with the Tampa Bay Buccaneers and Oakland Raiders. He mostly achieved his impressive career highlights while playing for the Buccaneers where he won Super Bowl XXXVII. He was the NFL Defensive Player of the Year (1999) and was selected to the Pro Bowl seven times. He is among the three players to have their jersey numbers retired by the Buccaneers. Hence, he was inaugurated into the Pro Football Hall of Fame in the year 2013.
Warren Sapp's pro career was colorful enough to earn him an estimated fortune of $82.2 million which almost went down the drain when Sapp was facing financial woes after retirement. During his active career days, he incurred a debt of almost $1 million with the Internal Revenue Service and also owed child support, as well as a divorce settlement of $876,000. He later filed a Chapter 7 bankruptcy in 2012, stating that he had an account balance of $826.04 at the time and had lost his Buccaneer Super Bowl ring and equally the Championship rings he won at the University of Miami. Sapp was in a debt of $6.7 million and had an asset of $6.45 million. Consequently, his property in Windermere was auctioned off for $2.9 million in an attempt to pay off the debt.
6. Ronaldinho
Estimated Amount Lost: Over $90 Million
Widely regarded as one of the greatest footballers of all time, Ronaldinho gained international recognition for his creativity and dribbling ability. The Brazillian retired pro footballer played as an attacking midfielder and winger during his pro career and was associated with top-flight clubs such as Paris Saint-German (PSG), Barcelona, and A C Million. He made millions of dollars in salary, sponsorship deals, and appearance fees. He moved to PSG in 2001 on a transfer fee of €5 million after signing a five-year contract. He later joined Barcelona in 2003 after signing a deal worth €30 million. Later on, he negotiated a nine-year contract extension valued at £85 million.
After raking in more than $90 million in career earnings, it was quite shocking to many when it was revealed in 2018 that the Ballon d'Or winner was broke and only had about £5 in his bank account while being in debt of £1.75 million. If you're wondering what happened to his wealth, just know that the former Barcelona star was heavily fined in his home country for carrying out illegal construction in a protected area. He also spent on expensive luxury cars and at one time, remortgage one of his properties in an attempt to pay off his debts. Being unable to clear his debts, Ronaldinho's passport was seized following a judge's order. He then found himself in a Paraguayan prison in early 2020 alongside his brother after they reportedly tried to enter Paraguay with forged documents. The two were released from prison in August 2020 after paying fines of $90 thousand and $110 thousand respectively.
5. John Daly
Estimated Amount Lost: Over $98 Million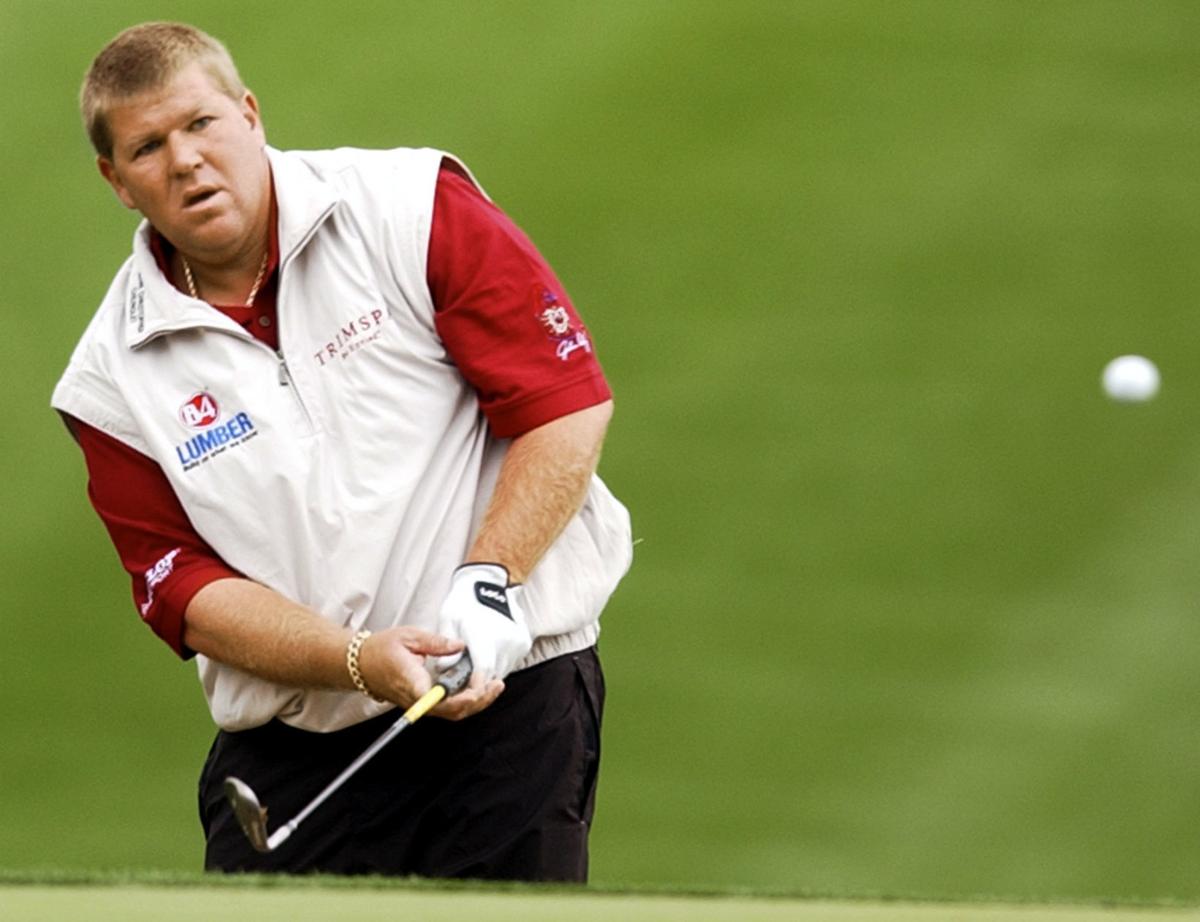 Professional golfer John Daly has had one of the most decorated careers in the history of golf. He won the 1991 PGA Championship, 1995 Open Championship, 2001 BMW International Open, and Buick Invitational in the year 2004. In addition to being inducted into the Arkansas Golf Hall of Fame, the skilled golfer is a recipient of the PG Tour Rookie of the Year Award and the PGA Tour Comeback Player of the Year Award. With his pro career spanning over three decades, John Daly has achieved 18 professional wins which have racked up his financial value.
Nevertheless, he has spent the majority of his wealth in payment of divorce settlements, child support, as well as spousal support, having been in four marriages. In 2016, the famous athlete revealed to ESPN that he had lost up to $98 million to gambling, as he was addicted to it. John was not only addicted to gambling but also suffered from alcoholism for which he was taken into protective custody by the Winston-Salem police in 2008 after he was discovered drunk outside a Hooters restaurant.
4. Michael Vick
Estimated Amount Lost: Over $130 Million
Michael Vick was at one point one of the highest-paid athletes in the NFL. He joined the Atlanta Falcons in 2001, signing a $62 million contract with the franchise. Later in 2004, the quarterback was handed a nine-year contract extension valued at $130 million. He, however, threw all the money away when it was discovered that he had been staging dogfights in his family's home garage, as well as the backyard. Michael Vick's involvement in the unlawful activity was found out when a drug investigation was carried out on his cousin, Davon Boddie. As such, a search warrant was executed at his family home.
After pleading guilty to the federal felony charges of operating unlawful interstate dogfighting in 2007, Vick had to spend 21 months in federal prison during which his contract was terminated by the Falcons and he was released. Following his conviction, the retired sportsman became notorious with the general public and lost his reputation. He then suffered financial strains in the year 2008 when he went bankrupt and had a debt of $18 million which later escalated to more than $20 million in 2010.
Michael Vick, who ranked among the world's highest-paid athletes in 2006 when he was making over $25 million in salary and endorsements, lost his wealth to bad investments, poor financial management, and numerous lawsuits. He made a comeback to the NFL in late 2009, joining Philadelphia Eagles, and subsequently signed a six-year contract worth $100 million with the franchise. He eventually cleared his debts and has bounced back from his financial mess. He now has an estimated net worth of $16 million.
3. Boris Becker
Estimated Amount Lost: $63 Million – $200 Million
Former world No. 1 pro tennis player Boris Becker started his career at an early age and won his first major singles title when he was 17 years old. He won 49 singles titles and 15 doubles titles during his professional career. They include three Wimbledon titles, three year-end championships, two Australian Opens, 13 Master Series titles, one US Open title, and one Olympic gold medal. Despite winning over $25 million in prize money and making between $63 million and $200 million from salary and endorsements during his pro career, Becker went almost broke as bankruptcy proceedings were initiated against him by a judge in 2017, having owed millions of dollars.
Becker spent more than $25 million in alimony for his first wife, Barbara Feltus, and in settling a baby mama named Angela Ernakova. In an attempt to pay off his debt which is reportedly over £3.3 million, the former Wimbledon champion had his sports memorabilia collection auctioned off for $860,000. Also, his bankruptcy restrictions have been extended to 2031 after Becker violated Bankruptcy rules by hiding assets and transactions worth £4.5 million.
2. Mike Tyson
Estimated Amount Lost: Over $300 Million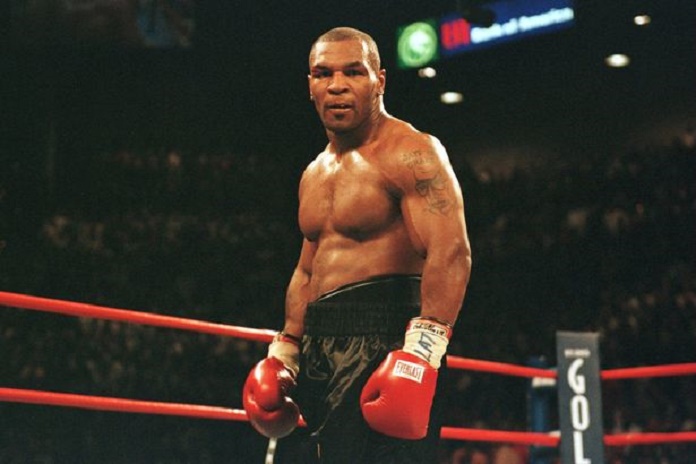 Nicknamed Iron Mike, the former pro boxer Mike Tyson is regarded among the best heavyweight boxers of all time. He holds the record as the youngest boxer to claim a heavyweight title and also had a three-year reign as the undisputed world heavyweight champion from 1987 to 1990. Tyson won 50 fights out of the total 58 fights he contested in. He emerged victorious in his first 19 pro fights by knockouts that happened mostly in the first round. No doubt, Tyson was a highly paid athlete in the '90s as he was receiving more than $30 million for his engagements in many fights and also earned more than $300 million during his pro career.
Nevertheless, his wealth slipped away in the early 2000s when he went bankrupt. Before then, he had a legal issue in 1992 as he was convicted of rape and was handed six years imprisonment. Luckily for the sportsman, he regained his freedom after serving three years as he was granted parole. He filed for bankruptcy in 2003 and was in a debt of almost $23 million. At the peak of his career, Mike Tyson struggled with drug and alcohol addiction. He also got romantically involved with many women which led to him fathering up to 8 children.
Having been living lavishly, many weren't surprised that the former heavyweight champion went completely broke. He eventually picked himself up and is doing quite well now, sitting on a net worth of $10 million.
1. Evander Holyfield
Estimated Amount Lost: Over $500 Million
From 1984 to 2014, Evander Holyfield was one of the biggest names in the boxing arena. He is a four-time world heavyweight champion, a feat only he has accomplished in the sport. Widely known for his feud with Mike Tyson and the ear-biting incident, Holyfield gained immense media attention when auctioned off his $10 million mansion in suburban Atlanta for $7.5 million in 2008, as he was owning Washington Mutual Bank over twice of that amount for the mortgage of the house. The famous retired pro boxer who was at one time pocketing hundreds of millions of dollars from his career faced financial ruins due to his exorbitant lifestyle and failed business ventures.
His enormous career earnings estimated at over $500 million was also drained by divorce settlements and constant child support payments, having had eleven children from six different women. He was declared bankrupt and completely broke in the year 2012 and owed more than $200,000 in back taxes to the Internal Revenue Service. To cover numerous debts, Evander Holyfield sold off several of his personal belongings including an Olympic bronze medal, championship rings, and belts.
Recap of the List of 20 Highly Paid Athletes Who Went Broke, Lost Their Fame, Status, And Even Freedom
1. Evander Holyfield
2. Mike Tyson
3. Boris Becker
4. Michael Vick
5. John Daly
6. Ronaldinho
7. Warren Sapp
8. Deuce McAllister
9. Lenny Dykstra
10. Lawrence Taylor
11. Sheryl Swoopes
12. Mark Brunell
13. Dennis Rodman
14. Vince Young
15. Bernie Kosar
16. Darren McCarty
17. Dan Marino
18. O. J. Simpson
19. Dorothy Hamill
20. John Arne Riise