In recent times, many black people have been making the list of richest billionaires in the world as they have gathered a net worth of at least $1 billion. Despite the effect of the coronavirus pandemic on the economy of the world, many of these individuals of African American ancestry still retained their billionaire title in 2021, although there are changes in their net worth.
Some encountered a setback in their line of businesses, while a few managed to raise their financial standings with a significant margin especially those running multiple businesses. For instance, on the 2019 Forbes list of the richest black billionaires, Aliko Dangote who has occupied the top spot for many years had a net worth of $10.9 billion but as of 2021, his net worth is estimated at $11.6 billion.
In like manner, another Nigerian businessman, Abdulsamad Rabiu made the list with a net worth of $1.6 billion but now, has accumulated an estimated net worth of $5.6 billion. The richest black woman in the world, Oprah Winfrey also increased her financial value by $100 million while Isabel dos Santos, the second-richest black woman in the world saw her wealth fall from $2.3 billion to $1.7 billion.
As there are often new additions to the world's billionaires' list each year, American media mogul, Tyler Perry made our list as he joined the billionaires' league in September 2020.
18 Wealthiest Black Billionaires In The World
18. Tyler Perry
Net Worth: $1 Billion
Industry: Media
Source: Tyler Perry Studios
Country of Residence: United States
Famously known for his 'Madea' franchise through which he has boosted his net worth with over $660 million, Tyler Perry is an eminent writer, actor, director, and producer. He began his career in 1992 and has gone on to build an illustrious career in the entertainment industry. Besides creating successful TV series such as The Haves and the Have Nots and Tyler Perry's House of Payne, the film producer has featured in movies such as Star Trek (2009), Gone Girl (2014), and Teenage Mutant Ninja Turtles: Out of the Shadows (2016).
He has also directed several box office hits including Diary of a Mad Black Woman (2005), Madea's Family Reunion (2006), The Family That Preys (2008), and Madea Goes to Jail (2009). He launched Tyler Perry Studios on a 330-acre property in Atlanta in the year 2019. Thus far in his career, Perry has received many prestigious awards for his contributions to the film industry. They include Primetime Emmy Award, African-American Film Critics Association Award, BET Best Movie and Comedy Awards, and NAACP Image Awards.
Did You Know? 
Tyler Perry was the highest-paid male entertainer of 2011 according to Forbes, as he pocketed $130 million between May 2010 and May 2011.
Perry was listed among the 100 Most Influential People in the World in 2020 by Time Magazine.
The filmmaker legally changed his name from Emmitt Perry Jr. to Tyler Perry when he was sixteen to distance himself from his abusive father.
17. Ngina Kenyatta
Net Worth: $1 Billion
Industry: Diversified businesses
Country of Residence: Kenya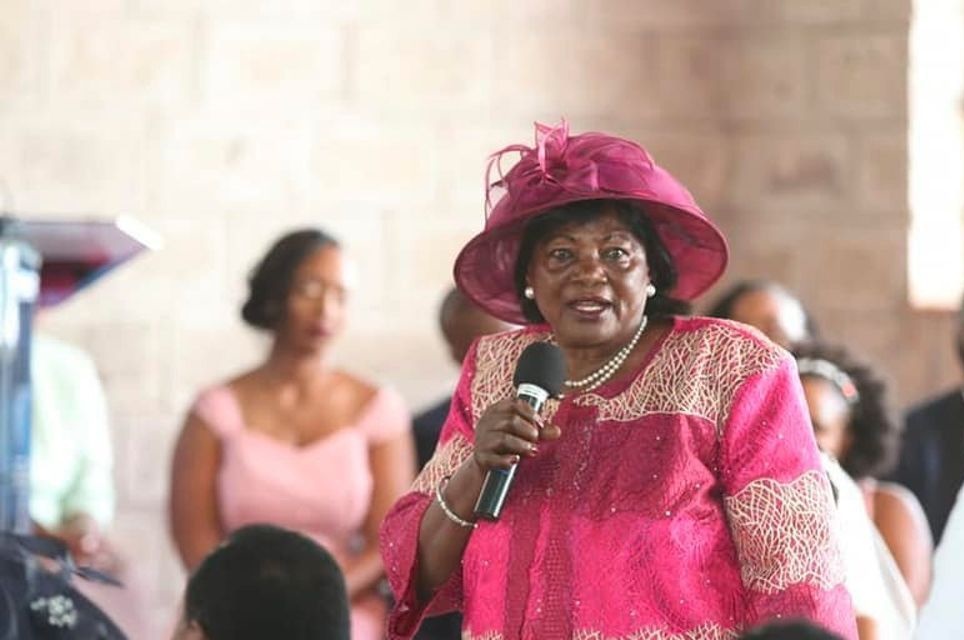 One of the richest black billionaires in the world, Ngina Kenyatta is widely recognized as the widow of the first Kenyan president, Jomo Kenyatta. Having made investments in banking, hospitality, real estate, and manufacturing sectors, it's not surprising that the former First Lady of Kenya has an estimated net worth of $1 billion. She is in charge of her family's vast business empire that branches out into real estate, hospitality, and more.
The Kenyatta family owns thousands of acres of prime land in Kenya. They also have stakes in the largest dairy company in the country – Brookside Diary, Commercial Bank of Africa, and Heritage Hotel. Ngina Kenyatta also owns ranches, plantations, and hotels in Kenya and is regarded as the richest woman in the country.
Did You Know? 
Mama Ngina was first listed among the richest billionaires in Africa in 2013 by Ventures Magazine.
The businesswoman is the mother of Kenya's fourth president, Uhuru Kenyatta.
16. Jay-Z
Net Worth: $1 Billion
Industry: Diversified businesses
Source: Roc Nation Sports, 40/40 Club, Rocawear, Tidal
Country of Residence: United States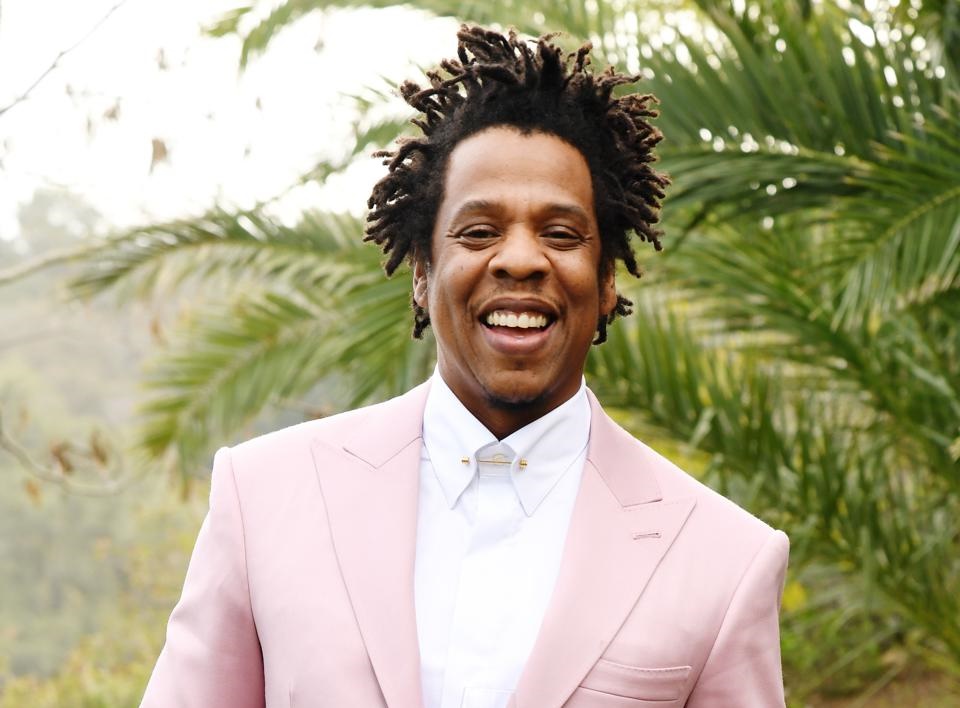 American rap artist, record executive, and businessman, Shawn Carter who's known professionally as Jay-Z is among the seven richest black people in the United States as of 2021. He is widely rated among the most influential hip hop artists in the world and has dropped several critically successful albums that have landed him a spot among the world's best-selling music artists. The famed songwriter has sold over 50 million albums and 75 million singles.
In June 2019, Jay-Z emerged as the first hip hop artist to have accrued a net worth of $1 billion. Outside music, the New Yorker has made a name for himself as a savvy businessman. He launched his clothing line, Rocawear in the year 1999 and also established 40/40 Club, a luxury sports bar chain in 2003. He is also among the owners of an entertainment company, Roc Nation, and streaming service Tidal.
Did You Know? 
Jay-Z holds the record for most Grammy Awards won by a rapper (a total of 22).
Carter sold crack cocaine during his high school days and eventually dropped out of school to focus on his music career.
In the year 2001, Jay-Z pleaded guilty to third-degree assault and was handed three years probation.
15. Folorunsho Alakija
Net Worth: $1 Billion
Industry: Diversified businesses
Source: The Rose of Sharon Group, Famfa Oil Limited
Country of Residence: Nigeria
Folorunsho Alakija is one of the richest black women in the world as she sits on a net worth of $1 billion. She is a renowned Nigerian businesswoman who has established herself in the oil, printing, real estate, and fashion industries. She works as the managing director of the Rose of Sharon Group that comprises Digital Reality Prints Limited and The Rose of Sharon Prints & Promotions Limited.
She also serves as the executive vice-chairman of Famfa Oil Limited. Before becoming a household name, Alakija first worked as a secretary at Sijuade Enterprises and also, at the First National Bank of Chicago that later changed to FinBank. She has increased her net worth over the years with her earnings as a major stakeholder at DaySpring Property Development Company.
Did You Know? 
Folorunsho Alakija was listed among the 100 Most Powerful Women in the World by Forbes in 2015.
In 1993, Alakija's company was awarded an oil prospecting license by the Nigerian government and was later changed to an oil mining lease.
14. Strive Masiyiwa
Net Worth: $1.1 Billion
Industry: Telecommunications
Source: Econet Global
Country of Residence: United Kingdom
Zimbabwean businessman and philanthropist, Strive Masiyiwa is one of the richest black billionaires in the world. He gained global recognition as the owner and executive chairman of Econet Global, an international technology group. He founded the mobile phone network, Econet Wireless in his country Zimbabwe in 1998 after overcoming government opposition.
Currently based in London, Masiyiwa has gained international appointments in notable organizations as a result of his business exploits and benevolent deeds. He serves as a global board member of Bank of America, board member of Unilever, and co-chairman of Pathways for Prosperity Commissions on Technology and Inclusive Development. Aside from owning more than half of Liquid Telecom, the entrepreneur also has stakes in mobile phone networks in  Lesotho and Burundi.
Did You Know? 
Strive Masiyiwa achieved a Bachelor's degree in Electrical Engineering from the University of Wales in 1983.
Strive is regarded as one of the most generous humanitarians in Africa, having sponsored the scholarship programs of more than 250,000 young Africans through his foundation, Higher life Foundation for more than two decades.
13. Mo Ibrahim
Net Worth: $1.1 Billion
Industry: Communications
Source: Mo Ibrahim Foundation
Country of Residence: United Kingdom
Popularly known as the founder of Celtel, Sudanese-British businessman, Mohammed "Mo" Ibrahim had tremendous success in telecommunications before shifting his focus on establishing better governance in Africa. In 2005, he sold his mobile phone company Celtel International to Kuwait's Mobile Telecommunications Company for $3.4 billion and earned $1.4 billion from the deal.
Striving to bring good governance in Africa, he established the Mo Ibrahim Foundation which focuses on fighting corrupt leadership in African countries. As such, he invented the Mo Ibrahim Prize for Achievement in African Leadership that recognizes high performing African leaders and awards them with an initial payment of $5 million, followed by a lifetime annual payment of $200,000.
Did You Know? 
Mo Ibrahim was the 692nd world's richest person in 2011 according to the Forbes Billionaire list of that year, as he was worth $1.8 billion at the time.
The philanthropist obtained two Bachelor's degrees in Electrical Engineering from two different universities – Alexandria University and the University of Bradford. He also achieved a Ph.D. in Mobile Communications from the University of Birmingham.
In the early 1980s, Mo lectured undergraduate students at Thames University (now known as the University of Greenwich) in telecommunication courses.
12. Kanye West
Net Worth: $1.3 Billion
Industry: Music, Fashion, Retail
Source: DONDA, Adidas Yeezy
Country of Residence: United States
One of the richest black billionaires in the United States, Kanye West has made staggering wealth from his works as a rap artist, record producer, and fashion designer. In the early 2000s, he became popular as a Roc-A-Fella Records producer, during which he produced songs for mainstream musicians. He then ventured into music proper in 2004 when he released his debut studio album, 'Good Music' to widespread critical and commercial success.
He has thus far, recorded worldwide sales of over 20 million albums and 140 million singles and is widely considered as one of the best-selling music artists in the world. As an entrepreneur, Kanye is the owner of the creative content company, DONDA. He collaborated with German sportswear giant Adidas to launch the fashion line, Adidas Yeezy which comprises sneakers, jackets, shirts, track pants, women's slippers, and shoes. Besides Adidas, the rapper has also collaborated with Louis Vuitton and Nike.
Did You Know? 
Kanye West is one of the most awarded artists of all time, having won 21 Grammy Awards, 32 ASCAP Rhythm, and Soul Awards, 19 BET Hip Hop Awards, among many others.
West's sneaker brand, Yeezy raked in an estimated $1.3 billion in revenue in the year 2019.
11. Mohammed Dewji
Net Worth: $1.6 Billion
Industry: Diversified businesses
Source: METL
Country of Residence: Tanzania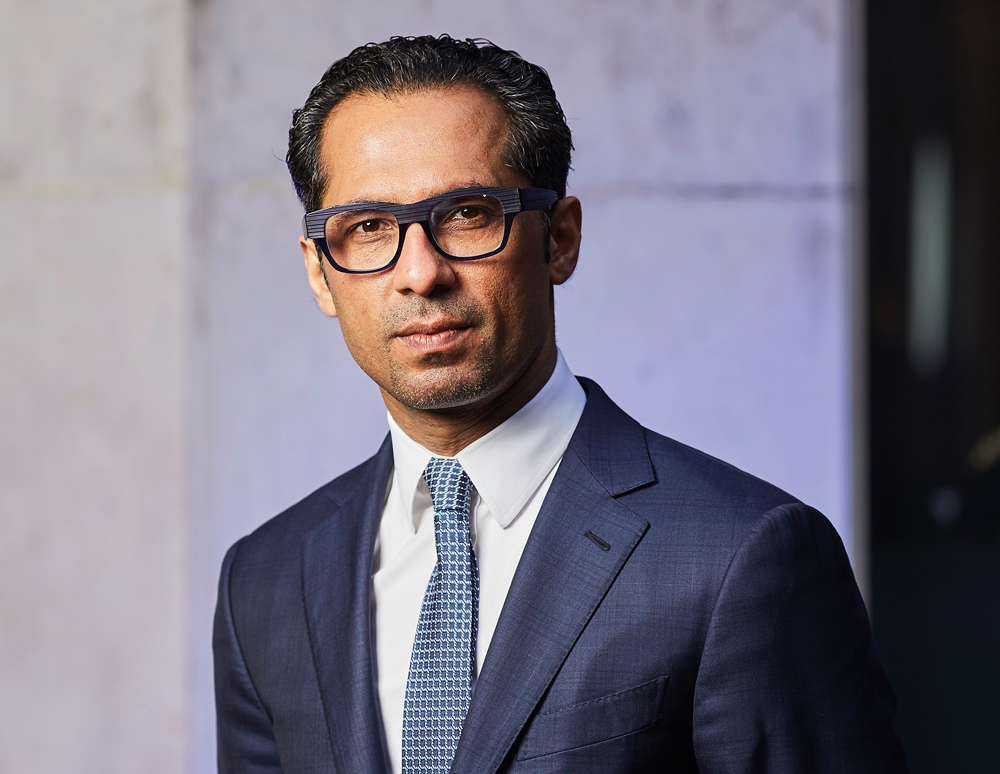 Mohammed Dewji is a Tanzanian businessman. He serves as the owner of Mohammed Enterprises Tanzania Limited (METL) that was established by his father in the 1970s. He joined the business, taking up management roles after graduating from Georgetown University, Washington with a bachelor's degree in International Business and Finance in 1998. He was promoted to the position of chief financial officer two years later and has gone on to build the METL Group into Tanzania's largest privately-owned conglomerate.
Under his leadership, the group has recorded a massive increase in revenue which skyrocketed from $30 million to $1.5 billion between 1999 and 2018. The METL Group has stakes in mobile telephony, food and beverages, manufacturing, banking, transport and logistics companies. More so, the 48 years old billionaire is a recipient of many accolades including the African Philanthropist of the Year 2014 Award by the African Leadership Magazine.
Did You Know? 
For ten years (from 2005-2010), Mohammed Dewji was a Member of the Tanzanian Parliament for Chama Cha Mapinduzi (CCM), serving his hometown of Singida.
In 2015, Dewji was named Forbes Africa's Person Of The Year.
Africa's youngest billionaire was kidnapped by gunmen on October 11th, 2018 and was released unharmed nine days later without paying any ransom.
10. Michael Lee-Chin
Net Worth: $1.6 Billion
Industry: Investment
Source: Portland Holdings Inc.
Country of Residence: Canada
Jamaican-Canadian businessman, Michael Lee-Chin takes the 11th spot on our list of 20 richest black billionaires. He has made the majority of his wealth through investment as he is the chairman and chief executive officer of a private investment company, Portland Holdings Inc. situated in Ontario, Canada. He started building his net worth by investing in financial companies such as AIC Limited and National Commercial Bank Jamaica.
He purchased AIC in 1987 and later sold it to the Canadian financial services group, Manulife in 2009 after the company was negatively affected by the 2008 financial crisis. Lee-Chin presently has a 65 percent stake in National Commercial Bank Jamaica and equally serves as the owner of many other companies including Portfolio Manager of Portland Investment Counsel Inc., and Mandeville Holdings Inc.
Did You Know? 
Michael Lee-Chin is the chairman of the government of Jamaica's Economic Growth Council.
He is a former chancellor of the Wilfrid Laurier University.
In 2017, the philanthropist was appointed to the Order of Ontario.
9. Michael Jordan
Net Worth: $1.6 Billion
Industry: Sport
Source: Charlotte Hornets
Country of Residence: United States
MJ is a retired American professional basketball player and entrepreneur. He is ranked among the greatest basketball players of all time as he played in the National Basketball Association for fifteen seasons and claimed six championship titles with the Chicago Bulls. During his active career, he was selected to the NBA All-Star games fourteen times and won the NBA Most Valuable Player Award five times, as well as the NBA Finals MVP (6 times).
He earned a huge fortune from sponsorship deals at the time and still earns from the likes of Nike, Gatorade, and Hanes to date. He pocketed a total playing salary of about $90 million and has also raked in a jaw-dropping sum of money from corporate partners, estimated at $1.8 billion (pre-tax). The former shooting guard became part-owner of NBA franchise, Charlotte Hornets in 2006 and then bought a majority stake in the franchise four years later in a deal valued at $175 million.
Did You Know? 
Michael Jordan starred in the 1996 comedy film, Space Jam which grossed over $200 million at the worldwide box office.
MJ holds the record for career regular-season scoring average in the NBA (30.12 points per game).
Michael Jordan is a FIBA Hall of Famer and two-time inductee of the Naismith Memorial Basketball Hall of Fame.
8. Isabel dos Santos
Net Worth: $1.7 Billion
Industry: Banking, Investment
Source: Unitel International Holdings, Santoro Finance, Esperaza Holding
Country of Residence: United Arab Emirates
The richest woman in Africa, Isabel dos Santos is an Angolan billionaire businesswoman who is also famous as the eldest child of the former Angolan president, José Eduardo dos Santos. She made the vast of her wealth by purchasing stakes in companies based in Angola. She has occupied management positions in multiple companies listed on European stock exchanges for over a decade and a half.
From June 2016 to November 2017, Isabel served as the head of Angola's state oil firm, Sonangol as she was appointed to the position by her father who stepped down as the president of Angola in the fall of 2017. Besides having stakes in Angolan companies, the widely known businesswoman is also a shareholder in Portuguese companies such as Nos SGPS, a telecom company. She also serves as the owner of multiple holdings such as Unitel International Holdings, Esperaza Holding, and Trans Africa Investment Services.
Did You Know? 
In December 2019, Isabel's Angolan bank accounts were frozen and her stakes in Angolan companies such as Banco de Fomento Angola and Unitel were equally seized following a court order by the Luanda Provincial court.
Isabel dos Santos was provisionally charged with money laundering and embezzlement by the Angolan authorities in January 2020.
7. Oprah Winfrey
Net Worth: $2.6 Billion
Industry: Media
Source: Harpo Productions, Oprah Winfrey Network
Country of Residence: United States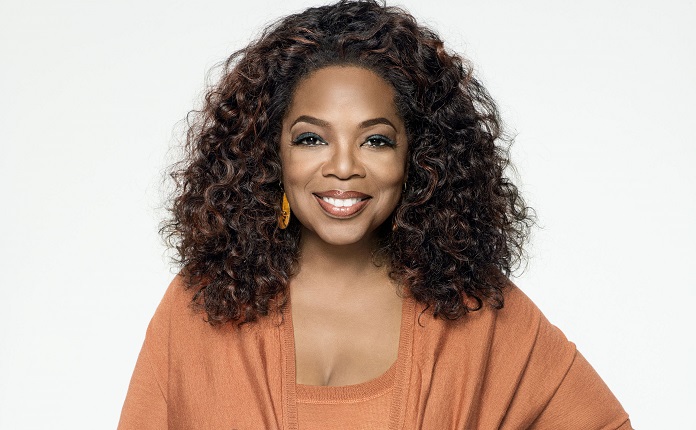 Dubbed the "Queen of All Media", Oprah Winfrey has been making impressive waves in the entertainment industry for more than four decades now. The popular talk show host, TV producer, actress, and philanthropist is considered the wealthiest African American of the 20th century. She gained international recognition as the host of her highly rated eponymous talk show that went into syndication in 1986 and ran for 25 years.
She launched her own company, Oprah Winfrey Network in 2008 and has been serving as the chairwoman, CEO, and CCO of the company since 2011. Also, the media magnate is the chairwoman and chief executive officer of Harpo Productions. She has been recognized with numerous accolades throughout her career. They include the Presidential Medal of Freedom, 18 Daytime Emmy Awards, 2 Primetime Emmy Awards, and Jean Hersholt Humanitarian Award.
Did You Know? 
Oprah Winfrey was crowned Miss Black Tennessee beauty queen when she was 17 years old.
During her high school senior year and first two years in college, the world's richest black woman had a news part-time gig at WVOL, a local black radio station.
Oprah gained induction into the National Women's Hall of Fame in the year 1994.
6. Patrice Motsepe
Net Worth: $2.9 Billion
Industry: Mining, Investment, Sport
Source: African Rainbow Minerals, African Rainbow Capital, Mamelodi Sundowns Football Club
Country of Residence: South Africa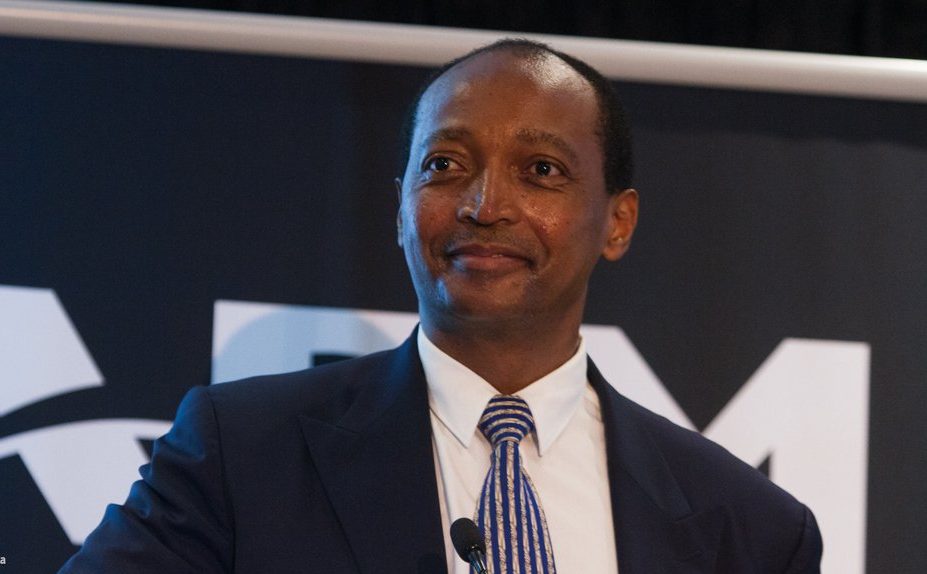 With a net worth of $2.8 billion, South African mining businessman, Patrice Motsepe is the sixth richest black billionaire. He is popularly known as the founder and chairman of African Rainbow Minerals that deals on gold, platinum, ferrous metals, and base metals. He established African Rainbow Capital, a private equity firm that focuses on investing in Africa in the year 2016.
Beyond being the chairman of African Rainbow Minerals, the billionaire businessman occupies notable positions in several other companies. He serves as the deputy chairman and non-executive director of Sanlam Ltd.; non-executive chairman of one of the world's largest gold mining company, Harmony Gold Mining Co Ltd.; and the chairman of Ubuntu-Botho Investments.
Did You Know? 
Patrice Motsepe became a billionaire in 2008 and was the first black African to make the Forbes billionaires' list.
Patrice was named the richest man in South Africa by Sunday Times in 2012 with an estimated net worth of $1 billion.
5. David Steward
Net Worth: $3.7 Billion
Industry: Technology
Source: World Wide Technology
Country of Residence: United States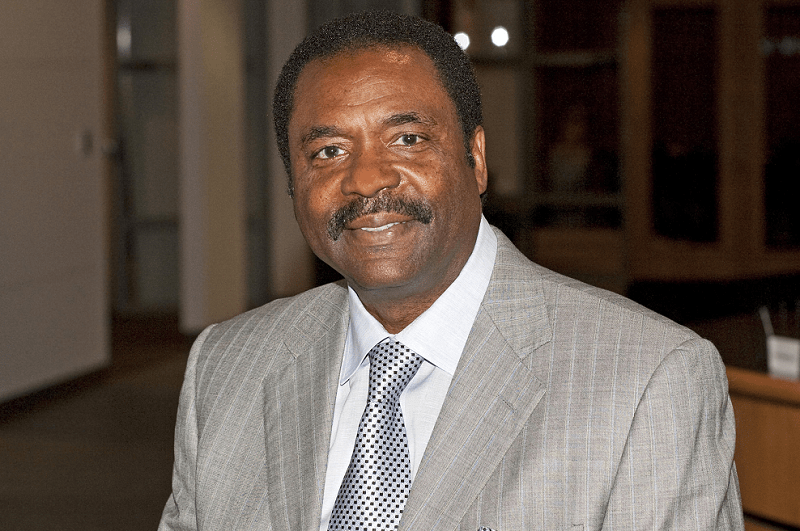 American businessman, David Steward founded IT provider, World Wide Technology in 1990. Prior to that, he worked as a sales representative at Missouri Pacific Railroad Company for four years and also as Federal Express's senior accountant executive for five years. He moved on to own Transport Administrative Services and Transportation Business Specialists before establishing World Wide Technology.
The company is ranked among St. Loius' largest private companies as it grossed more than $11 billion in revenue in the year 2018. Following his entrepreneurial exploits, David has won many awards including the Silver Buffalo Award by the Boy Scouts of America and the Granville T. Woods Awards for Outstanding CEO.
Did You Know? 
David Steward was inducted into the Small Business Association Hall of Fame in 2001.
In 2018, David made a donation of $1.3 million to the University of Missouri-St. Louis towards the establishment of David and Thelma Steward Institute for Jazz Studies.
4. Robert F. Smith
Net Worth: $5.2 Billion
Industry: Finance, Investment
Source: Vista Equity Partners
Country of Residence: United States
The richest black billionaire in the United States, Robert F. Smith has a net worth of $5.2 billion. In the year 2000, he launched a private equity company, Vista Equity Partners that focus solely on investing in software companies. The firm is considered as one of the highest performing private equity firms as it has more than $50 billion in assets. As such, he made the 2018 Vanity Fair's New Establishment List that recognizes individuals that have made impressive business innovations.
The eminent investor was made the president and founding director of the Fund II Foundation in 2014. More so, he is an inductee of the Texas Business Hall of Fame.
Did You Know? 
Robert F. Smith is the first African American to hold the position of board chairman of Carnegie Hall.
For failure to pay almost $200 million in taxes, Robert entered a non-prosecution agreement with the US Department of Justice in October 2020 to pay a fine of $140 million.
3. Abdulsamad Rabiu
Net Worth: $5.6 Billion
Industry: Diversified businesses
Source: BUA Group
Country of Residence: Nigeria
Abdulsamad Rabiu is the son of Khalifah Isyaku Rabiu – one of Nigerian's foremost industrialists in the '70s and '80s. He serves as the founder and chairman of Nigerian conglomerate, BUA which focuses on infrastructure, manufacturing, and agriculture. BUA was founded in 1988 exclusively for commodity trading. Some years later, it expanded its operation by acquiring Nigerian's largest edible oil processing company, Nigerian Oil Mills Limited.
Today, Abdulsamad's conglomerate has multiple subsidiaries from which he rakes in massive fortune. They include BUA Sugar Refinery Limited, BUA Oil Mills Limited Lagos, BUA Ports, and Terminals Limited, BUA Cement Plc, and BUA Estates.
Did You Know? 
Abdulsamad Rabiu's BUA Cement Plc is listed on the Nigerian stock exchange.
Rabiu's father was detained for allegedly non-payment of rice import duties in the early 1980s during General Muhammadu Buhari's administration.
2. Mike Adenuga
Net Worth: $6 Billion
Industry: Telecommunications, Oil
Source: Globacom
Country of Residence: Nigeria
With an estimated net worth of $6 billion, Mike Adenuga is the second-richest black billionaire. He mainly made his wealth from telecommunications and oil production business ventures. He owns the second-largest telecom operator in Nigeria, Globacom that also operates in Benin, Côte d'Ivoire, and Ghana. The mobile phone network has amassed about 50 million subscribers.
The savvy entrepreneur is also a stakeholder in the Equatorial Trust Bank and the oil exploration company, Conoil which controls six blocks in the Niger Delta. He was bestowed with the honor of Grand Commander of the Order of the Niger by the Nigerian government in 2012, as well as the Insignia of a Commander of the Legion of Honour by the president of France, Emmanuel Macron in 2018.
Did You Know? 
Mike Adenuga worked as a taxi driver during his postgraduate studies at Pace University, New York from where he earned an MBA in Business Administration.
Mike became a millionaire at the age of 26. He made his wealth by distributing soft drinks and selling lace.
1. Aliko Dangote 
Net Worth: $11.6 Billion
Industry: Diversified businesses
Source: Dangote Group
Country of Residence: Nigeria
The richest black billionaire in the world, Aliko Dangote is a Nigerian business mogul who serves as the founder and chief executive officer of Dangote Group which he launched in 1977 as a small trading company. He has grown the company into a multi-trillion naira conglomerate which also operates in several other African countries including Ghana, Togo, Benin, and Zambia. Becoming Nigerian's largest industrial group, Dangote Group has subsidiaries such as Dangote Flour, Dangote Sugar Refinery, and Dangote Cement.
In addition to the group dominating the sugar market in Nigeria, Dangote Cement operates in ten countries across Africa and produces over 45 million metric tons of cement per annum. More so, the prominent entrepreneur is a stakeholder in multiple publicly-traded sugar and salt manufacturing companies.
Did You Know? 
Aliko Dangote owns the largest industrial conglomerate in West Africa.
Dangote was named by Forbes as the Most Powerful Man in Africa for six consecutive years (2013, 2014, 2015, 2016, 2017, and 2018).
Aliko Dangote's great-grandfather, Alhaji Alhassan Dantata died as the richest West African man in 1955.
Some African Billionaires Worth Mentioning:
1. Michiel Le Roux
Net Worth: $1.2 Billion
Industry: Banking
Source: Capitec Bank
Country of Residence: South Africa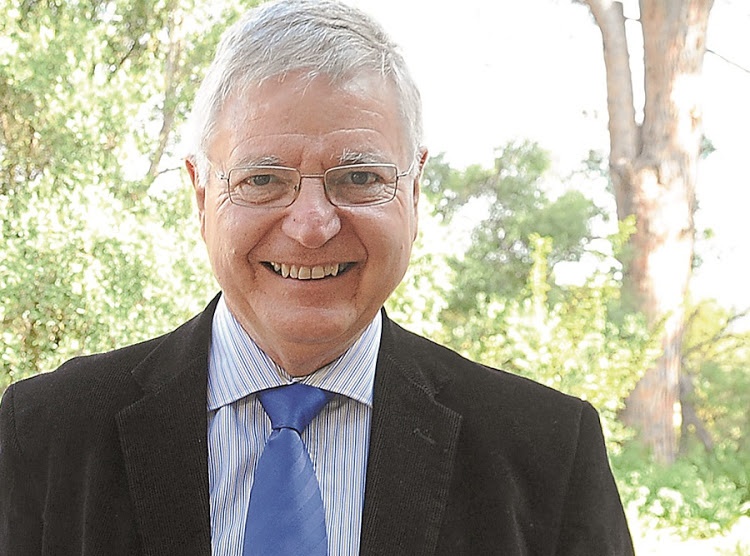 Founder and chairman of Capitec Bank, Michiel Le Roux is a South African billionaire who has an estimated net worth of $1.2 billion. Before establishing Capitec, he first gained a wealth of experience at Distillers Corp and Boland Bank, a small regional bank in Cape Town where he had a four-year stint. In 2001, he established Capitec Bank and has moved on to revive the South African banking industry with his bank's operations.
From 2001 to 2004, Michiel served as the chief executive officer of the bank. He then took up the position of chairman of the board from 2007 to 2016 and is currently a board member of the bank. He has about 11 percent stake in Capitec Bank which got listed on Johannesburg Stock Exchange in February 2002. The bank has over 13,000 employees, over 800 branches, and more than 10 million active clients.
Did You Know? 
Michiel Le Roux achieved a Law degree from the University of Stellenbosch but never practiced law.
Michiel was ranked by Forbes as the 18th African Billionaire in the year 2020.
2. Koos Bekker
Net Worth: $2.8 Billion
Industry: Media, Investment
Source: Naspers
Country of Residence: South Africa
South African businessman, Koos Bekker has made billions of dollars from his media group, Naspers. He was the chief executive officer of the media group from 1997 through 2014 when he retired from the position and then returned the next year as the chairman. Having transformed Naspers into a cable TV powerhouse and an e-commerce investor, the company has the largest market capitalization compared to any other media company outside China and the United States.
The company operates in more than 125 countries as it conducts business in Europe, Africa, China, Latin America, among others. While Bekker was the CEO, Naspers invested in Chinese internet and media company, Tencent and it turned out to be the company's most profitable investment. He also led Naspers to invest in pay television and mobile telephone services.
Did You Know? 
Koos Bekker was the third-richest South African in 2020 according to Forbes, as he had an estimated net worth of $2.4 billion.
Koos didn't earn any salary, bonus, or perks during his fifteen years stint as the CEO of Naspers but was compensated with stock option grants.
Here's a Recap of The Richest Black Billionaires in 2021
1. Aliko Dangote
2. Mike Adenuga
3. Abdulsamad Rabiu
4. Robert F. Smith
5. David Steward
6. Patrice Motsepe
7. Oprah Winfrey
8. Isabel dos Santos
9. Michael Jordan
10. Michael Lee-Chin
11. Mohammed Dewji
12. Kanye West
13. Mo Ibrahim
14. Strive Masiyiwa
15. Folorunsho Alakija
16. Jay-Z
17. Ngina Kenyatta
18. Tyler Perryi
Intriguing Details About The Richest Black Man That Ever Lived
Even though Elon Musk is said to be the richest man in the world as his estimated net worth is $195 billion, he is not the richest person of all time. Musa I who was the tenth Mansa (emperor) of the Mali Empire has been described as the richest individual of all of human history. Though not famously known, he was the first king of Timbuktu, a city he included as part of his empire and there, he built his grand palace.
Mansa Musa 1 of Mali was born in c. 1280 and died in c. 1337. During his 25 years reign, he conquered 24 cities alongside their surrounding districts. He derived his wealth from Mali's vast deposits of gold and salt. The country was considered the world's largest producer of gold during his reign and accounted for half the world's supply at one time. While making his pilgrimage to Mecca between 1324 and 1325, he was joined in procession by 60,000 men who each carried 1.8 kg (4 lb) of gold bars, as well as 80 camels that each carried 23 kg-136 kg (50 lb-300 lb) of gold dust.
Musa massively showed off his wealth as he distributed the gold to the poor he came in contact with along his route to Mecca. He also gave the gold to cities along his route such as Medina and Cairo. Furthermore, He exchanged gold for souvenirs and reportedly constructed a mosque every Friday as he built hundreds of mosques across West Africa including the great Djinguereber Mosque. Musa I was said to have accumulated an estimated fortune of about $400 billion.