Whoever said seemingly abnormal features can't be a boost to becoming successful and famous? Anyway, you need to see these world's most unique women who have proven that there is beauty in everything and that being unique could be anybody's selling price. Furthermore, they are among those transforming the celebrity world of today for being proud of their appearances.
Chantelle Brown
Winnie Harlow is a Canadian activist and fashion model. She gained fame after being among the fourteen finalists of the twenty-first cycle of the US television series America's Next Top Model. The star suffers from a rare condition named Vitiligo which causes her to have discolored pigmentation in some areas of her body. With her symmetrical patches of vitiligo on her face, legs, knees, feet, and other parts, Chantelle won the hearts of audience who voted for her until she was finally evicted from the competition. Since then, she has turned into a regular face with many known designers paying her to highlight their works on clothes. Moreover, she is currently a brand official representative for the Barcelona-based casual clothing brand Desigual along with Brazilian supermodel Adriana Lima.
Dena Westerfield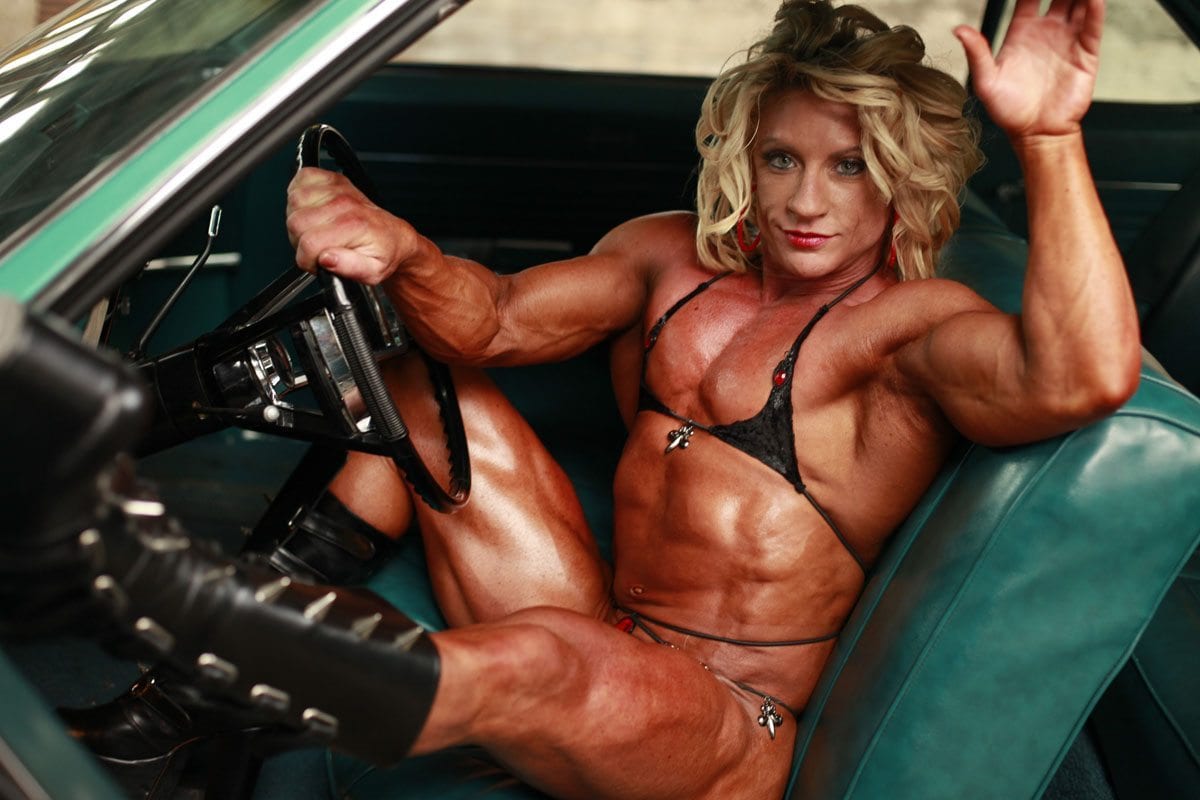 Dena is a record-setting professional female bodybuilder, massage therapist, and personal trainer. The highly sculptured woman is one unique strong woman. Thumbs up!
Elisany da Cruz Silva
Oh yes, she is a real human who became Brazil's tallest teen. She is a staggering 6ft 8ins tall about 2.03 meters. She was also named the world's tallest teenage girl – 17-year-old and is said to suffer from a peculiar form of gigantism that results from a tumor on the pituitary gland. Doctors removed the tumor, so her extreme growth should stop.
Lauren Williams

Lauren Williams has the longest verified limbs in the United States measuring a whopping 49 inches from hip to heel. Lauren is not the only tall and long-legged person in her house. She is got the genes from her family as her father, mother and twin sisters are all 6ft or taller.
Amazon Amanda
Amanda Soule describes herself as Amazon for her height. To her, she is a goddess by nature, BBW by size and Amazon by height. Larger than life model is 6ft 3ins, 20 stone. Her breasts are 44DD and she was once asked by a terminally ill client to squash him to death – a request which she blatantly turned down.
Cassandra Naud
Cassandra is a professional dancer from Canada. She was born with a massive black birthmark which is conspicuously on her right cheek. After her birth, her parents were given the option to have it removed. But, believing it would give her a lasting scar, they declined the offer. Now, Cassandra insists her parents made the best decision since the effects of surgery could have been extremely damaging. As a grown up, the dancer has on her own refused to have plastic surgery to remove her birthmark. she enjoys her individuality and believes she was born to stand out. She says without it, she wouldn't be unique and memorable.
Supatra Sasuphan
Supatra is a Thai girl who has been called several names like "wolf girl" and "monkey face" for growing thick hair over her face, ears, arms, legs and back. Though the 11-year-old has been terribly teased at school, Supatra Sasuphan insists she is pursuing official recognition as the world's hairiest girl. Her dreams came through after she was named in Guinness World Record for her hair.  Supatra is one of just 50 verified sufferers of Ambras Syndrome to be documented since the Middle Ages. The disorder is caused by a faulty chromosome. Good enough Supatra is not discriminated for her hairs like the other sufferers.
Kelly Lee Dekay
Kelly pared down her waist to a minuscule 16 inches by wearing a corset for more than 7 years now. The 28-year-old fetish model from New York said she got inspiration from her favorite comic book characters. The training paid off real good as she now has a waist that most women dream of.
Michele Koebke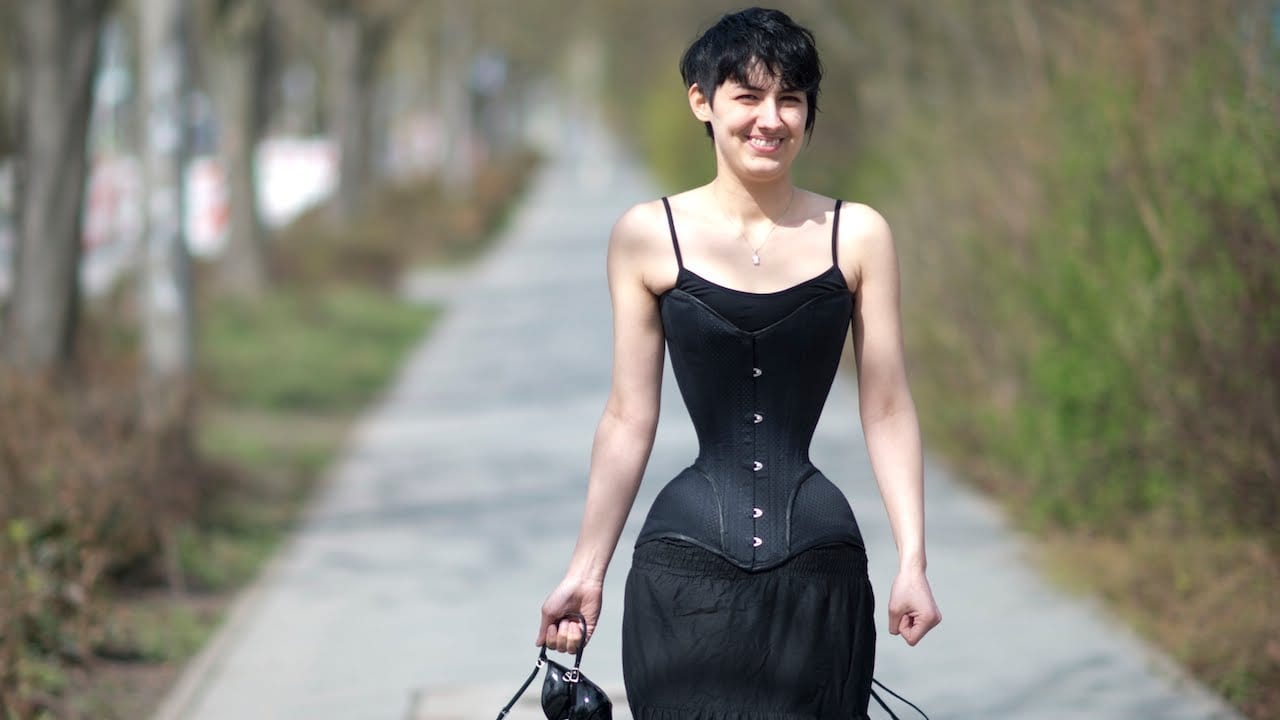 Arguably the world's smallest waist, Kelly just like Michele from German corseted her waist down to 16 inches. And despite getting a waist  with a circumference as a mayonnaise jar, she still has plans to shrink it even more. Meanwhile, Michele says her dream is to achieve peak femininity — a bottlenecked waistline.
Karolina Kurkova
Karolina is another woman who is not bothered about looking normal or perfect. The Czech model is probably the only woman who doesn't have a belly button and is proud of her uniqueness. In fact, despite her lack of belly button, Karoline is among the top-earning models and has shown that anybody can be successful no matter the difference.
Melanie Gaydos
Melanie is another unique model who is changing the industry. The model who found fame after appearing in the music video for Mein Herz brennt by Rammstein suffers from ectodermal dysplasia. The condition which causes her pores, teeth, nails and small bones to form abnormally. In addition, the partially blind model is also bald and doesn't have any adult teeth, but she refuses to wear dental implants. Despite not having any teeth., she remains successful and earns good cash for her looks as a model.
Abigail and Brittany Hensel
Abigail Loraine "Abby" Hensel and Brittany Lee Hensel (born March 7, 1990) are dicephalic parapagus twins. This means that they are conjoined twins who happen to have two heads and one body. However, their vital organs are doubled up with each of them boasting a separate heart, stomach, spine, lungs, and spinal cord. They are two different people with different taste and preference. They eat separately but share a meal sometimes.
Valeria Lukyanova

No, she is not barbie doll but a human barbie named Valeria Lukyanova. The Moldovan-born Ukrainian model and entertainer is obsessed about Barbie doll's look and wanted to look the same. Thus, she began to enhance the effect with makeup and contact lenses over her naturally green eyes. But later got breast implants, leaving the rest of her body entirely natural and slim through daily gym workouts and a special diet.
Beshine
Beshine has the biggest fake breasts and she is proud of it. In her official blog, the boob's lady claims "Beshine loves having the biggest t**s in the universe and welcomes you with her record breaking and ever-growing breasts. The German adult model's bra size is 32Z – purely massive.
Kim Goodman

Kim Goodman is a Chicago-based woman who can pop her eyes out of their sockets by 12 millimeters (0.47 inches). She holds the world record for the farthest eyeball protrusion. She found out her individuality when she was hit on the head with a hockey mask. In addition, the woman can also twist and fold her tongue into amazing shapes.
Lizzie Velásquez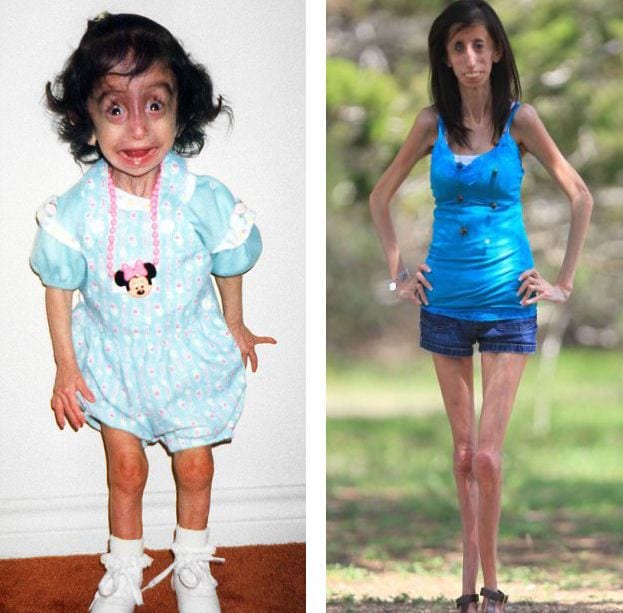 Elizabeth Ann "Lizzie" Velásquez is among world's unique women who didn't let their looks take a toll on them. The emphatic speaker and author suffers from a rare congenital disease and has zero percent body fat. In fact, she has never weighed more than 29 kg – 64 pounds and is medically required to eat many small meals and snacks throughout the day.
Thus, because of her condition which impedes accumulation of body fat, she became an inspirational speaker and writer to impact on other people who might be struggling with their looks.
Christine Walton
Bet you never thought someone's fingernails can grow into a snake? Neither did I. But Christine Walton from Las Vegas, Nevada, USA has made that a reality. In 2011, Walton's nails measured a combined 6.019 m (19 ft 1 in). Moreover, after getting measured again in 2013, Walton's nails had grown to a combined 7.314 m (23 ft 11 in). The 45-year-old talented singer hasn't cut her fingernails since 1990.  And the redeeming thing is that they don't deprive doing things like braiding, cooking, driving etc. Notably, her fingernails are named the longest fingernails in the world today.