Many people leave their homelands not specifically because they want to tour other places or for other good reasons, but because they want to flee violence, war nations, and other heartbreaking-related situations. While people continue to flee their countries to make their way to salvation and better lives outside war-stricken areas, some who fled in the past seized the opportunity to push boundaries beyond whatever predicament they have found themselves. They refused and didn't allow their refugee or stateless status to defile their abilities, talents, and who they are. Their stories would inspire the current refugees fleeing nations such as Iraq and Syria to be an asset rather than a burden to their host countries. Here is a list of such kinds of famous refugees who made their host countries and the world at large, proud.
Famous Refugees Who Changed the World
1. Alek Wek
Date of Birth: April 16, 1977
Place of Birth: Wau, Sudan (now South Sudan)
Citizenship: British, Sudanese
Occupation: Model, Designer, and Author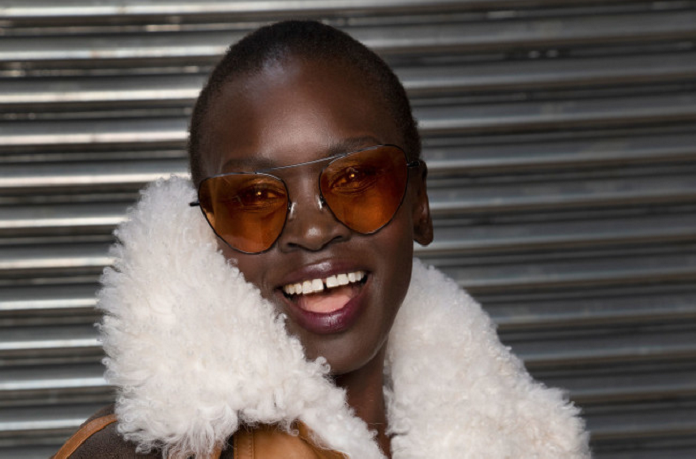 Alek Wek is from the Dinka ethnic group in South Sudan but fled to Britain in 1991 to escape the civil war in Sudan. Presently, she lives in Brooklyn, New York. The South Sudanese-British supermodel and designer started her career at the age of 18 in 1995. The model, who changed from a Sudanese refugee to an international model, has been praised for her impact on the way beauty is understood and interpreted in the fashion industry. The famous supermodel has also been involved in many benefiting campaigns, including being a part of the U.S. Committee for Refugees Advisory Council, which aids to increase awareness about the situation in Sudan, as well as the unfortunate situations of refugees worldwide. Alek is a missionary for World Vision, an organization that fights AIDS, as well as an ambassador for Doctors Without Borders in Sudan, and she also devotes time to UNICEF.
Alek Wek's Favorite Quotes:
"I believe that true beauty comes from inside you and that always shows through."
"When it's all said and done I would like to look back and think that I help to make modeling a possibility for a greater number of people."
2. Luol Deng
Date of Birth: April 16, 1985
Place of Birth: Wau, Sudan (now South Sudan)
Citizenship: British, South Sudanese
Occupation: Former Basketball Player
Playing Career: 2004 – 2019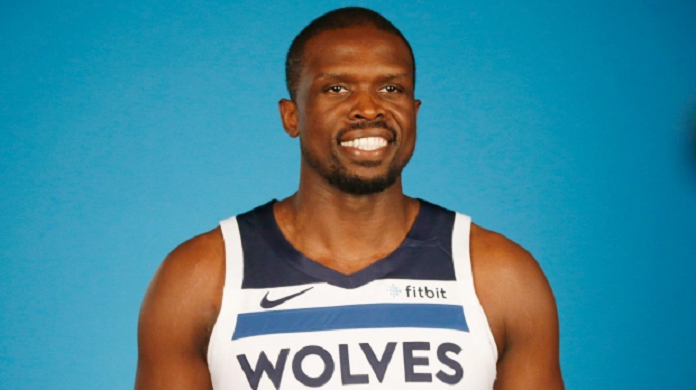 Luol is a South Sudanese-British former professional basketball player. Born in 1985 in the middle of the civil war in Sudan, Deng made a quick exit from the fighting with his family as a young child. Consequently, they settled in Egypt and later moved to Britain, where he became a citizen in 2006. He had his early education in London and then furthered his study in the United States before pursuing a career in professional basketball. Deng was selected by the Phoenix Suns as the 7th overall pick of the 2004 NBA draft. With a career that lasted from 2004 to 2019, the small/power forward played for several NBA teams, including Chicago Bulls, Miami Heat, Cleveland Cavaliers, Minnesota Timberwolves, and Los Angeles Lakers. He was also a two-time NBA All-Star.
Luol Deng's Favorite Quotes:
"As much as I want to stay on the team — I love Chicago, I love the Bulls — at the same time, I know the business part of it. Sooner or later, all the rumors are going to come up."
"Best team player? As good as Lebron James is, I have to go with Messi. What he's doing, he's on pace to becoming the best ever."
3. Madeleine Albright
Date of Birth: May 15, 1937
Place of Birth: Smichov, Prague, Czechoslovakia (now the Republic of Czech)
Citizenship: American
Occupation: Politician, Diplomat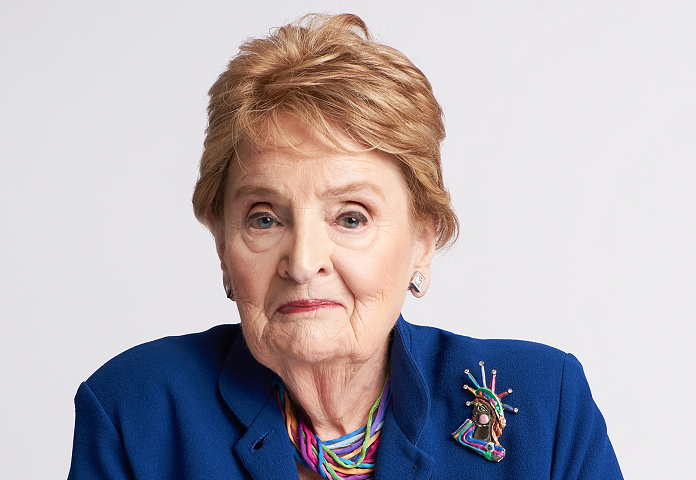 Madeleine is the United States' first female Secretary of State, who served under President Bill Clinton from 1997 to 2001. She was born in 1937 in the country formerly called Czechoslovakia, and her family ran away from the Nazis during World War II. However, when they returned, they were forced to leave again after the Communist takeover of 1948. She and her family emigrated to the United States, where they settled in Denver, Colorado. Becoming a US citizen in 1957, Albright got a bachelor's degree from Wellesley College in 1959, and in 1975, she bagged a Ph.D. from Colombia University. Before her stint as the US Secretary of State, Madeleine also served as the US Ambassador to the United Nations and in the United States National Security Council.
Madeleine Albright's Favorite Quotes:
"What people have the capacity to choose, they have the ability to change."
"I was taught to strive not because there were any guarantees of success but because the act of striving is in itself the only way to keep faith with life."
4. Sigmund Freud
Date of Birth: May 6, 1856
Place of Birth: Freiberg, in Moravia, Austrian Empire (now Pribor, Czech Republic)
Citizenship: Austrian
Occupation: Neurologist, Scientist
Died: September 23, 1939 (aged 83), in Hampstead, London, United Kingdom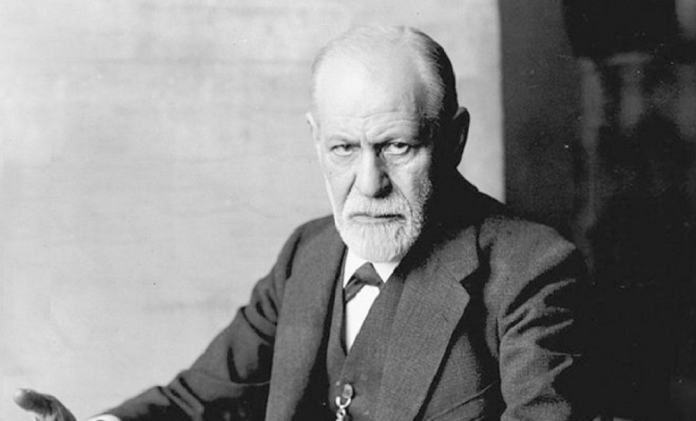 The Father of Psychoanalysis, a clinical method for treating psychopathology through dialogue between a patient and a psychoanalyst, was one of the famous refugees who made a difference in the world. His works brought about scientific psychology, and he has been praised for creating them. Freud escaped from Austria following Hitler's attack after he had lived there for 79 years. He went to live in London and sadly passed away as a refugee.
Sigmund Freud's Favorite Quotes:
"From error to error one discovers the entire truth."
"One day, in retrospect, the years of struggle will strike you as the most beautiful."
5. Karl Marx
Date of Birth: May 5, 1818
Place of Birth: Trier, Germany
Citizenship: Prussian (1818–1845), Stateless (after 1845)
Occupation: Philosopher, Economist, Historian, Sociologist, Political Theorist, Journalist, and Socialist-Revolutionary.
Died: March 14, 1883 (aged 64) in London, England.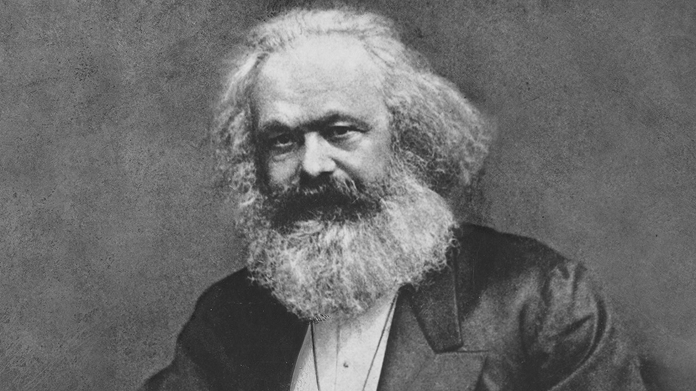 Karl Marx was a German philosopher, economist, sociologist, journalist, and revolutionary socialist, whose works were greatly remarkable. His ideas have had an overwhelming influence on world politics and intellectual thought. The man with the brightest ideas was born in Prussia but turned stateless at some point. He was forced out of Paris in 1844, and he relocated to Brussels, where he introduced his freedom of expression, which millions gave an ear to. Karl lived out most of his years in London and died as a refugee in London.
Karl Marx's Favorite Quotes:
"Religion is the opium of the masses."
"The philosophers have only interpreted the world, in various ways. The point, however, is to change it."
6. Jackie Chan
Date of Birth: April 7, 1954
Place of Birth: Victoria Peak, British Hong Kong
Citizenship: Chinese (Hong Kong)
Occupation: Martial Artist, Actor, Stuntman, Film Director, Action Choreographer, Screenwriter, Producer, and Singer
Known for his acrobatic fighting style, comic timing, use of improvised weapons, and creative stunts in movies, Jackie Chan is a Hong Kong star and another refugee who has made a great impact in Hollywood. Although not many know him as a refugee, the famous actor was born in China, but soon moved to Australia with his parents as refugees of war, fleeing the agonies of the Chinese Civil War. He started his career as a stuntman, but soon appeared as a prestigious name in Hollywood, and all around the globe. The Kung Fu master has been acting since the 1960s and has appeared in over 150 movies, garnering lots of accolades in the process.
Jackie Chan's Favorite Quotes:
"Do not let circumstances control you. You change your circumstances."
"Don't try to be like Jackie. There is only one Jackie. Study computers instead."
7. Albert Einstein
Date of Birth: March 14, 1879
Place of Birth: Ulm, Kingdom of Württemberg, German Empire
Citizenship: the Kingdom of Württemberg during the German Empire (1879–1896), Stateless (1896–1901), Switzerland (1901–1955), Austria during the Austro-Hungarian Empire (1911–1912), Kingdom of Prussia during the German Empire (1914–1918), Free State of Prussia (Germany, 1918–1933), United States (1940–1955).
Occupation: Physicist, Philosopher
Died: 18 April 1955 (aged 76), in

Princeton, New Jersey, United States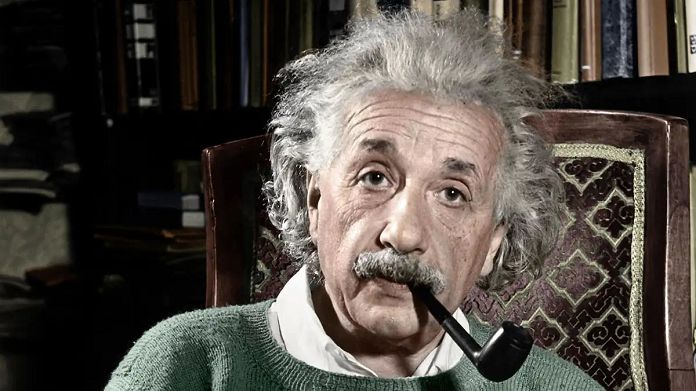 Albert Einstein was a German-born theoretical physicist, as well as one of the most famous refugees in history, but his days as a German-Jew were extremely tough. He was accused of treason because he was a Jew and was hugely hated for his works during the rise of the Nazi party, to the extent that a good number of his books were set on fire in Hitler's bonfires. He fled his home and didn't allow the difficult situation to stop him from being the greatest scientist this planet has ever known. Today, his work is known for its influence on the philosophy of science.
Albert Einstein's Favorite Quotes:
"Two things are infinite: the universe and human stupidity; and I'm not sure about the universe."
"The important thing is not to stop questioning. Curiosity has its reason for existing."
8. Rachel Weisz
Date of Birth: March 7, 1970
Place of Birth: Westminster, London, United Kingdom
Citizenship: United Kingdom, United States
Occupation: Actress
As shocking as it sounds, stunning Hollywood actress Rachel Weisz had refugee ancestors. Her parents ran to London following the outbreak of the Second World War, to escape the Nazi tyranny. Her father is Jewish while her maternal grandfather, Alexander Teich, was also Jewish and had been a secretary of the World Union of Jewish Students and her mother's ancestry is Austrian Jewish as well. The self-made woman lived above her lineage and has made a difference.
Rachel Weisz's Favorite Quotes:
"The older you get the more capable you get at managing life."
"You get perspective on things when you're away from your child, and in a way, your love for them becomes even deeper."
9. Taslima Nasreen
Date of Birth: August 25, 1962
Place of Birth: Mymensingh, East Pakistan (now Bangladesh)
Citizenship: Bangladeshi, Indian, Swedish
Occupation: Author, Activist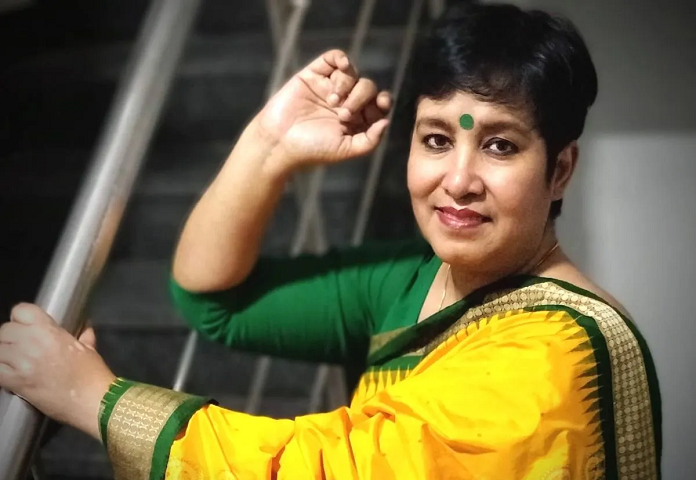 Nasreen is an award-winning author, born to a Muslim family in Bangladesh. She fled Bangladesh in 1994 on account of threatening calls and has lived in many countries. She is currently in exile for her bold ideas on women, as well as religious oppression, advocating for secular humanism, freedom of thought, gender equality, and human rights by publishing, lecturing, and campaigning. But at the same time, she is a perfect example of 'free-speech', that her homeland declines to acknowledge her for. Since 1994, she has not been able to return either to her home in Bangladesh or to her adopted home in Bengali-speaking West Bengal in India since 2008.
Taslima Nasreen's Favorite Quotes:
"If you are rich, it doesn't matter whether you are Hindu or Muslim, that is how a capitalist society works. Take a look, poverty-stricken Muslims are in a similar situation. The rich, be they Hindu or Muslim, are subjugating the poor."
"Religion is the sigh of the oppressed creature, the heart of a heartless world, and the soul of soulless conditions. It is the opium of the people."
10. Jerry Springer
Date of Birth: February 13, 1944
Place of Birth: Highgate, Middlesex, England
Citizenship: English, American
Occupation: TV Presenter, Politician, Actor, Producer, Musician, and Former Lawyer
According to Jerry Springer, he was "a poor refugee." He was born on a London Underground Station of Highgate, which was used as a shelter from German bombing during the Second World War. His parents were among the Jewish refugees who escaped from Landsberg a der Warthe, Prussia (now Gorzów Wielkopolski, Poland), but that didn't limit his talents and creativity. Along with his parents, Springer immigrated to the United States in 1949 and has since become a US Citizen. He is among the most favorite American TV hosts, as well as the former mayor of the US State of Cincinnati from 1977 to 1978. He currently hosts a courtroom show called Judge Jerry.
Jerry Springer's Favorite Quotes: 
"We can't just have mainstream behavior on television in a free society, we have to make sure we see the whole panorama of human behavior."
"All of us, whether or not we're celebrities, everyone ought to spend part of their life making someone else's life better."
11. Dalai Lama
Birth Name: Lhamo Dhondup
Date of Birth: July 6, 1935
Place of Birth: Taktser, Amdo, Tibet
Citizenship: Canadian, Indian, Milan
Occupation: 14th Dalai Lama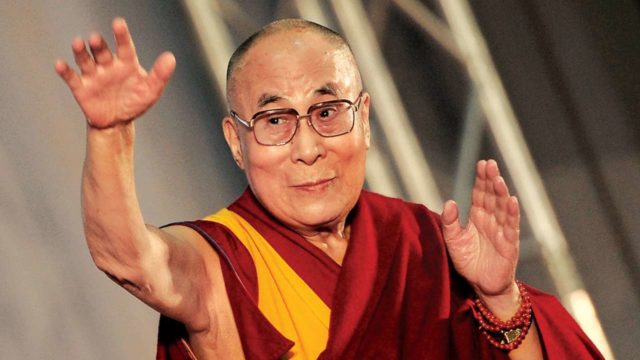 His Holiness Dalai Lama had a humble background and was born in 1933 to parents who depend basically on farming. He was just 24 years old when he was exiled from Tibet following upheaval and was granted asylum in India. At the age of 5, as early as 1940, he was "officially installed" as the spiritual head of Tibet and has made a huge impact since becoming a spiritual head. Also dubbed as one of the famous refugees that have changed the world, Dalai is a recipient of the Nobel Peace Prize in 1989, as well as the US Congressional Gold Medal in 2006.
Dalai Lama's Favorite Quotes:
"We can never obtain peace in the outer world until we make peace with ourselves."
"Give the ones you love wings to fly, roots to come back, and reasons to stay."
12. Iman
Date of Birth: July 25, 1955
Place of Birth: Mogadishu, Somalia
Citizenship: Somali
Occupation: Fashion Model, Actress, and Entrepreneur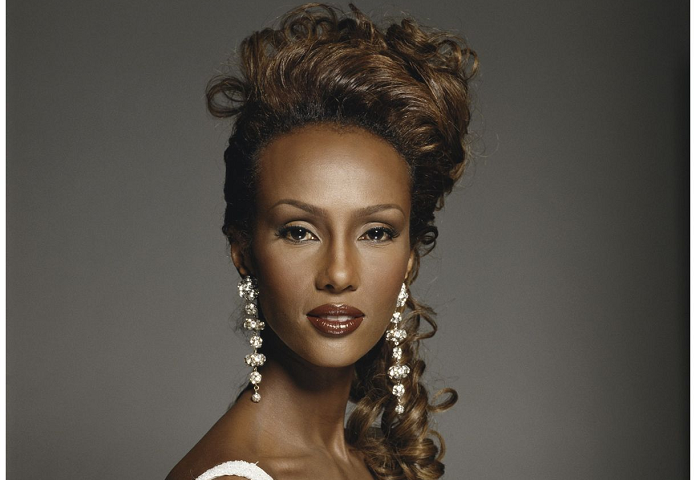 Also among the famous refugees that made a great difference is Iman Mohamed Abdulmajid who fled to Kenya during the 1969 coup and its bloody aftermath in Somalia. The Somali-American fashion model, actress, and entrepreneur was discovered there years later by a photographer, who set her on a career as a supermodel in the United States. She has started her own cosmetics company in the United States, and has as well taken up humanitarian causes, and is the widow of English musician David Bowie who died in 2016.
Iman's Favorite Quotes:
"People called me 'Iman the black model'. In my country, we're all black, so nobody called somebody else black. It was foreign to my ears."
"The women I gravitate to are the ones who defy convention and reinvent themselves – hence, they reinvent the world around them."
13. Bob Marley
Date of Birth:  February 6, 1945
Place of Birth: Nine Mile, Saint Ann Parish, Colony of Jamaica
Citizenship: Jamaican
Occupation: Singer, Songwriter, and Musician
Died: May 11, 1981, in Miami, Florida, U.S.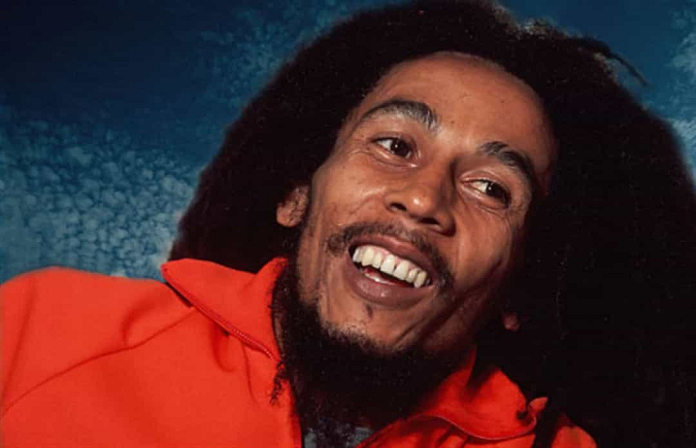 Bob Marley is of Syrian-Jewish origins from his paternal side. He became a legend, with albums such as Exodus to forever keep him alive in our memories. He accepted his humble background and stood against the challenges 'Jamaica's chaotic music industry' posed. Bob had a remarkable impact on the Jamaican music industry in general. Considered one of the pioneers of reggae, Bob passed on in 1981. He ranks as one of the best-selling music artists of all time, with estimated sales of more than 75 million records worldwide.
Bob Marley's Favorite Quotes:
"Don't worry about a thing, 'cause every little thing gonna be all right."
"One good thing about music, when it hits you, you feel no pain."
14. Victor Hugo
Date of Birth: February 26, 1802
 Place of Birth: Besançon, France
Citizenship: French
Occupation: Poet, Novelist, Dramatist, Statesman, Painter, Senator, Peer of France
Died: May 22, 1885, in Paris, France
Victor Hugo was a French poet, novelist, and dramatist of the Romantic movement. Famous internationally as the author of "Les Miserables," the exceptional French writer was also a very passionate political activist. He disagreed with Napoleon III's authoritarian rule in the mid-19th century, a point of view that threw him out of France and made him spend almost two 20 years in exile, most of it in Guernsey in the British Channel Islands. During his lifetime, Victor produced more than 4,000 drawings and campaigned for social causes such as the abolition of capital punishment.
Victor Hugo's Favorite Quotes:
"Be like the bird that, passing on her flight awhile on boughs too slight, feels them give way beneath her, and yet sings, knowing that she hath wings."
"Nothing is more powerful than an idea whose time has come."
15. Marlene Dietrich
Date of Birth: December 27, 1901
Place of Birth: Schöneberg, Berlin, Germany
Citizenship: German, American, Prussian
Occupation: Actress, Singer
Died: May 6, 1992, Paris, France
German-American actress and singer Marlene gained prominence in Germany in the 1920s. The cinematic star and legendary cabaret singer traveled to begin a career in Hollywood in 1930 and watched with pains as the Nazis went ahead to take over power in her homeland. She declined several requests and approaches from Hitler's regime to come back to Germany. She became a citizen of America and performed for Allied troops during World War II. The singer was famous for her humanitarian efforts during the war, housing German and French refugees, providing financial support, and even advocating their American citizenship.
Marlene Dietrich's Favorite Quotes:
"I dress for the image. Not for myself, not for the public, not for fashion, not for men."
"It's the friends you can call up at 4 a.m. that matter."
16. Freddie Mercury
Date of Birth: September 5, 1946
Place of Birth: Stone Town, Tanzania
Citizenship: British
Occupation: Singer, Songwriter, Record Producer, Lead Vocalist of Rock Band, Queen
Died: November 24, 1991, in Kensington
Freddie was born Farrokh Bulsara in 1946 to a Parsi-Indian couple based on the African island of Zanzibar. He was a British singer, songwriter, and producer, famous as the lead vocalist and songwriter of the rock band 'Queen.' His family ran from the island to escape the cruel revolution experienced in Zanzibar in 1964, relocating to suburban London, where the aspiring musician finally met his future bandmates. Following his impact as a rock and roll musician, Freddie was posthumously inducted into the Rock and Roll Hall of Fame in 2001, as well as the Songwriters Hall of Fame in 2003, and the UK Music Hall of Fame in 2004.
Freddie Mercury's Favorite Quotes:
"When I'm dead, I want to be remembered as a musician of some worth and substance."
"I won't be a rock star. I will be a legend."
17. Thabo Mbeki
Date of Birth: June 18, 1942
Place of Birth: Mbewuleni, eSigangeni, South Africa
Citizenship: South African
Occupation: South African Politician, Economist, Former President of South Africa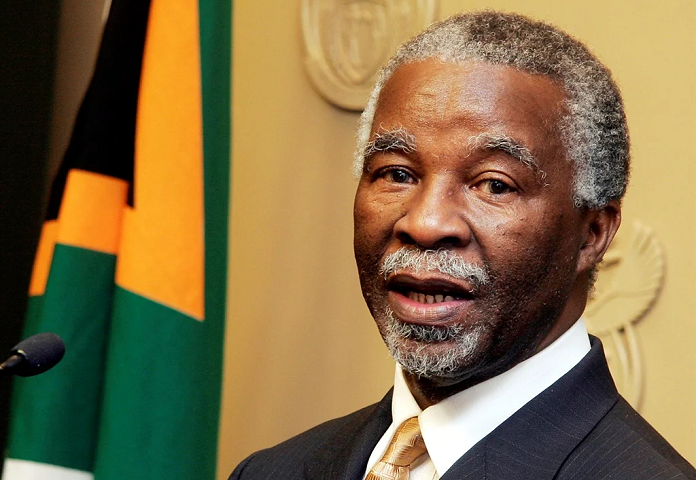 Mbeki is among the famous refugees who made a great difference. As Thabo Mbeki's father was sent to jail with Nelson Mandela on Robben Island, Mbeki lived about 20 years of his life in exile from South Africa, working for the fight against apartheid. Following spending time in the USSR, Britain, and Zimbabwe among other countries, he came back to his fatherland in 1990 and took over from Mandela as President in 1999.
Thabo Mbeki's Favorite Quotes:
"Something is indeed wrong when all these poor people try desperately to reach countries, where they believe the conditions of their existence would improve, only to meet hostile, and at times barbaric, receptions."
"Our experience over the last 20 years has shown that indeed people must themselves become their liberators. You cannot wait for somebody else to come and rescue you."
We hope you are inspired by this list of popular refugees that changed the world
Here's A Quick Recap
A rundown of the 17 popular refugees who made a difference in their fields:
Alek Wek
Luol Deng
Madeleine Albright
Sigmund Freud
Karl Marx
Jackie Chan
Albert Einstein
Rachel Weisz
Taslima Nasreen
Jerry Springer
Dalai Lama
Iman
Bob Marley
Victor Hugo
Marlene Dietrich
Freddie Mercury
Thabo Mbeki