For many decades now, talk or chat shows have been a strong part of television programming in America and elsewhere due to their high entertainment value. This has prompted almost every television network to heavily invest in them, thus creating some of the richest tv hosts in the world who are able to leverage either their comedic or polarizing personality to generate high ratings for the network.
Below is a list of tv hosts that have been able to make bank either as a direct result of their hosting abilities or as a result of the combination of all their endeavors.
15 Richest TV Hosts in America and Their Net Worth
1. Oprah Winfrey – $2.6 billion
Oprah Winfrey has come a long way from the time when she earned about $100 a week while working as a part-time news reporter. The Kosciusko, Mississippi native, who is dubbed the Queen of All Media became a millionaire at the age of 32. She gained her fame and fortune after rising through the ranks as a news reporter and then talk show host. She gained popularity thanks to her emotional and extemporaneous delivery that made her self-titled talk show the highest rated on television, thus becoming the first female black billionaire and the only black billionaire from 2004 to 2006.
2. Simon Cowell – $550 million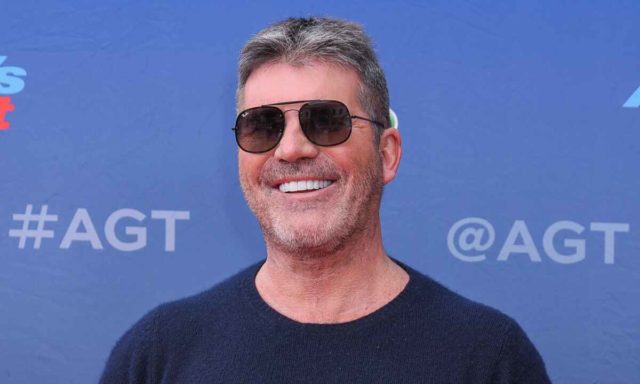 Known for his blunt and controversial statements, English television music and talent show judge Simon Cowell is the second richest TV Host in America. After working in the music business for a while as an A&R, promoting successful boybands such as Westlife, One Direction and CNCO, Cowell moved to become a TV host, hosting shows in both the UK and US such as Pop Idol, The X Factor, American Idol, Britain's Got Talent, and America's Got Talent.
3. David Letterman – $400 million
Of all the people that appear on this list, David Letterman has had the longest career in American television, which makes it a no-brainer that he appears on the list of richest TV hosts. He began his career as an anchor and weatherman before deciding to chase his comedic aspirations, through which he caught the attention of scouts for The Tonight Show Starring Johnny Carson, and soon became a regular guest on the show. He was later able to get his own show, first Late Night with David Letterman on NBC and then Late Show with David Letterman on CBS, all of which lasted for a period of 33 years (1982-2015), with his estimated salary from as far back as 2009 reported to be $32 million per year.
4. Jay Leno – $350 million
Another person who has transitioned from doing stand-up comedy to becoming a television show host is a comedian and actor Jay Leno, who is popularly known for hosting NBC's The Tonight Show with Jay Leno. A household name all across America, Leno's talents ensured him an induction into the Television Hall of Fame in 2014. Since leaving The Tonight Show, he has hosted Jay Leno's Garage, a show primarily about motor vehicles. His huge earnings, reported to be around $32 million a year in 2005, has allowed him to become the owner of approximately 286 vehicles (169 cars and 117 motorbikes).
5. Dr. Phil – $400 million
Known for his expertise on relationships and self-motivational issues, Dr. Phil is a trained psychologist turned TV show host that caught his big break following several appearances on The Oprah Winfrey Show. Ms. Winfrey later went on to help him secure his own self-titled talk show in 2002, through which he has been able to gain celebrity status. As of 2017, his annual salary was reported to be $69 million.
6. Ellen DeGeneres – $360 million
Following a career as a stand-up comedian, Ellen DeGeneres moved to become an actress before later becoming a talk show host. Her self-titled daytime TV talk show began in 2003 and is one of the most entertaining programs on television. Thanks to the success she has enjoyed on the show, as well through other endeavors, Ellen has been able to make bank. Her earings as of 2018 were estimated by Forbes to be around $87 million.
7. Judge Judy – $290 million
Slightly unconventional in regards to others that appear on this richest TV hosts list, American arbitration-based reality court show host Judge Judy Sheindlin began her tv hosting career after she retired as a family court judge. Her show, which launched in 1996, adjudicates real-life small claim disputes within a simulated courtroom set where she is the chief arbiter. In 2017, Forbes reported that she earned a whopping $147 million.
8. Steve Harvey – $120 million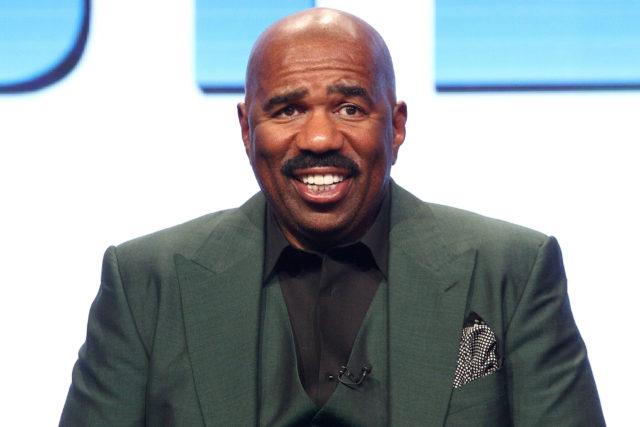 Steve Harvey will for many years be remembered for his mistake at the Miss Universe 2015 pageant where he mistakenly named the first runner-up as the winner before later returning to correct his mistake. Despite the bluff, Harvey has continued to host the event in subsequent years as he also hosts various other shows, including The Steve Harvey Morning Show, the Steve talk show, Family Feud, Celebrity Family Feud, and Little Big Shots among others.
9. Kelly Ripa – $100 million
Having lasted for close to two decades as the host of the syndicated morning talk show, Live!, it is not a surprise to see that Kelly Ripa has become one of the highest-paid and most powerful people in media in America. She reportedly earns about $20 million a year.
10. Conan O'Brien – $85 million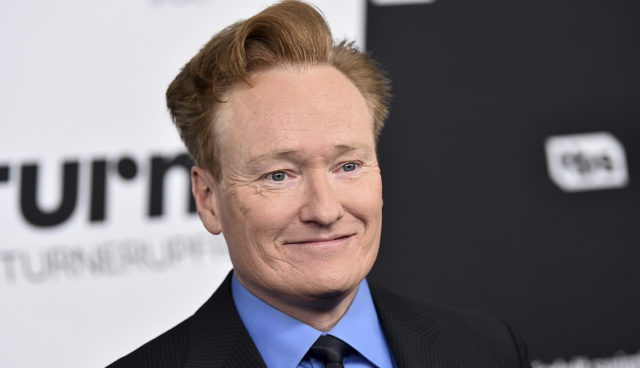 One of the funniest people on television, Conan O'Brien is a comedian and television host known for his awkward and self-deprecating humor. He began his career working as a writer for shows like Saturday Night Live and The Simpsons before going ahead to host several late-night talk shows. He famously hosted The Tonight Show for a seven month period in 2009 and 2010 before he was replaced by previous host Jay Leno following network politics. He has since that time hosted Conan on the cable channel TBS, becoming the longest-working of all current late-night talk show hosts in the United States after the retirement of David Letterman.
11. Stephen Colbert – $50 million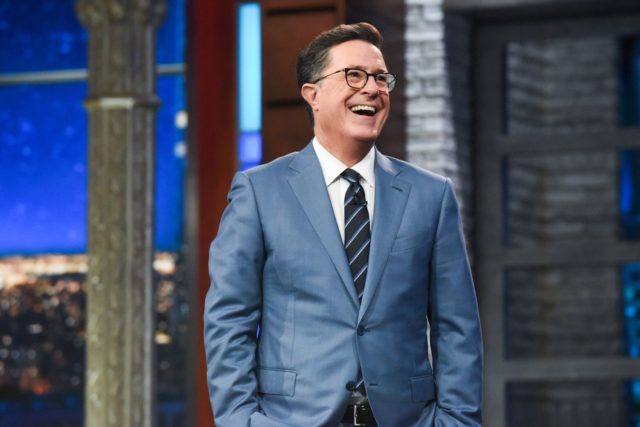 Following the retirement of David Letterman as the host of the Late Show on CBS, Stephen Colbert, who was at the time hosting the satirical Comedy Central program The Colbert Report, was handpicked to replace him. The comedian began hosting the highly-rated series after he had first gained wide recognition as a correspondent on the news-parody series, The Daily Show.
While Colbert still has a long way to go to attain the earning power of his predecessor, as he is reported to earn around $6 million per year, the Washington, D.C. native can at least stand toe to toe with any other comedians on this richest TV hosts list in regards to recognition. He has so far won nine Primetime Emmy Awards, two Grammy Awards, and two Peabody Awards.
Read Also: Meet The 10 Highest Paid CEOs In The World Right Now
12. Jimmy Fallon – $45 million
Jimmy Fallon is another new school TV host that has recently taken the mantle of hosting a popular television show. Like a few others on this list, the comedian's journey to landing the gig that has gotten him on this list was not orthodox.
He first caught his big break when he was recruited as a cast member on Saturday Night Live. After spending some years on the show, he left to focus on his acting career. Fallon would later make a return to television by becoming the host of Late Night with Jimmy Fallon on NBC in 2009. In 2014, with the retirement of Jay Leno, studio executives promoted him to become the sixth permanent host of the long-running The Tonight Show.
13. Jimmy Kimmel – $35 million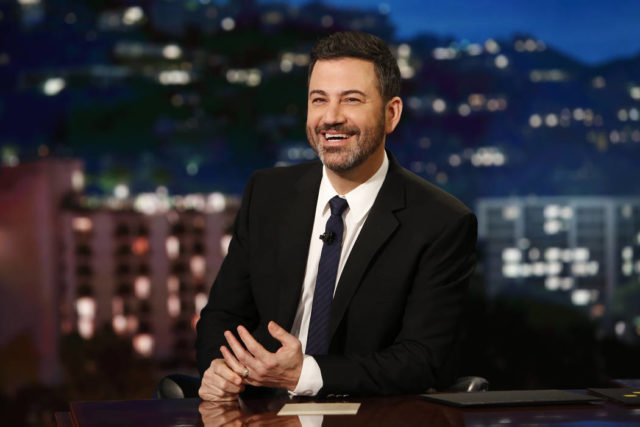 Before becoming the acclaimed host of the ABC Network's longest-running talk show to date, Jimmy Kimmel Live!, Jimmy Kimmel was as a radio presenter who landed his first gig while in high school. After having earned his stripes in radio, the New York native moved to television presenting in the late 1990s, achieving fame as the comedic counterpart to Ben Stein on the game show, Win Ben Stein's Money, and the co-host of Comedy Central's The Man Show.
By 2003, Kimmel's fortune turned around as he began hosting his now very popular late-night talk show.
14. James Corden – $12 million
British funnyman James Corden is another late-night television talk show presenter to make the richest TV hosts in the world list. Like a few others on this list, the host of CBS' The Late Late Show with James Corden has multiple talents. In addition to tv show hosting, he is a comedian, actor, and singer who has received wide recognition for all of his abilities.
15. Seth Meyers – $10 million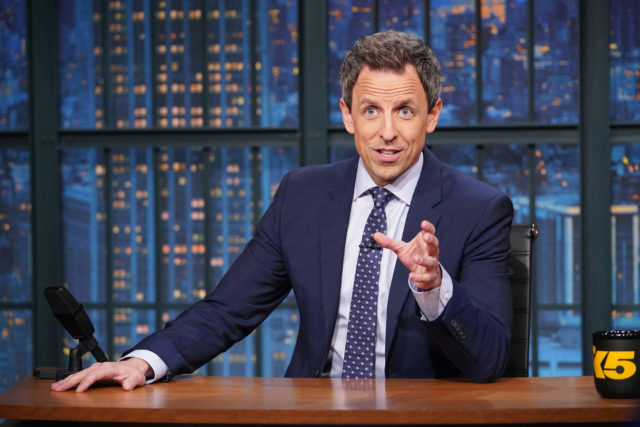 If there was ever any doubt that comedians do not make the best presenters, this richest TV hosts list should certainly prove them wrong as yet another funnyman is being paid handsomely to continue guaranteeing laughs. Seth Meyers, who hosts Late Night with Seth Meyers on NBC, got his start by performing improv comedy before joining the cast of Saturday Night Live in 2001.
In 2014, when Jimmy Fallon was announced as the new host of The Tonight Show, Meyers caught his big break as he was named as the new host of the show.