There is nothing pleasant about being incarcerated or denied one's freedom to go and come as one chooses. In fact, it is such a frightening reality that many will shudder just thinking about it. This mindset not only comes from the restriction on one's cherished freedoms but also the unsavory living conditions which seem to pervade most of the incarceration centers around the world. There are, however, exceptions to every rule and this also applies to the penitentiary system. While most correctional centers/prisons have terrible living conditions, there are some that boast of such luxurious facilities that one might be tempted to commit a crime just to get a chance to spend some time there.
The Best and Most Luxurious Prisons in the World
15. La Cathedral Colombia
Location: Medellin
Year Opened: 1991
Security Class: Maximum Security
Capacity: N/A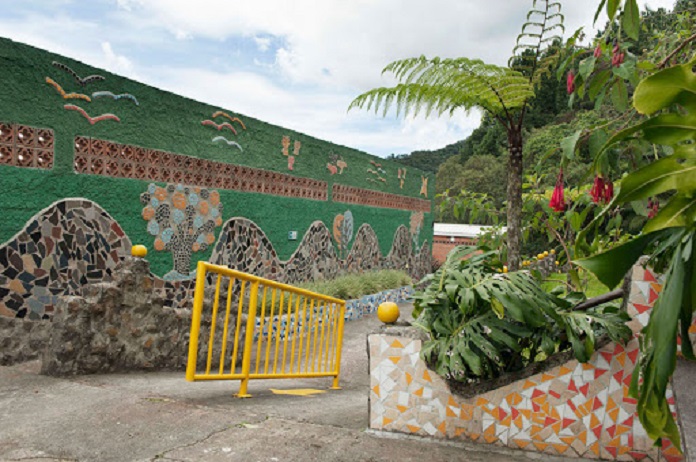 La Cathedral may no longer be serving as a prison these days but it still deserves an honorary mention thanks to the story behind it as well as the sheer extravagance of the facilities. This prison was specifically constructed by the notorious Colombian drug lord, Pablo Escobar, to serve out a five-year jail term that was imposed on him in 1991.
It boasted of a football field, Jacuzzi, and waterfall. There was also a billiards room, an industrial kitchen, several bars with big-screen TVs, as well as a disco. Thanks to these amenities, Escobar could dine on choice meals such as stuffed turkey, caviar, fresh salmon, and smoked trout. He also hosted several wedding receptions and even a soccer match. This was obviously not a prison but rather a luxurious getaway where the drug lord could conveniently hide from American authorities.
Hide Escobar did for several years but he was later forced to escape from the prison after he executed some of his henchmen within the prison walls. The authorities deemed this execution one excess too many and thus revoked his right to reside there. They, however, did not catch him as he escaped before they arrived.
Did You Know?
La Cathedral now serves as a monastery for Benedictine monks.
14. San Pedro Prison Bolivia
Location: La Paz
Year Opened: 1895
Security Class: Medium Security
Capacity: 3,000
The San Pedro prison is not just one of the most luxurious in the world but also one of the most remarkable. This is because it is designed and run as a community that has its own thriving trade and tourism sectors.
Divided into different housing sections of various classes, the prison has high-end communities, which come with private bathrooms, kitchen, cable television, etc., as well as low-end communities. All the housing sections, however, share common places for playing different games, a small soccer pitch as well as hospitals and churches. Upon being sentenced to the San Pedro prison, inmates purchase the cell they can afford and proceed to earn a living by working as messengers, hairdressers, shopkeepers, etc. They are also allowed to bring their families to stay with them, with the prison yard containing a primary school for children.
The San Pedro prison also serves as a popular tourist attraction with several tourists allowed to tour the place in exchange for a fee. It must be noted though that these freedoms have been whittled down in recent times due to increased scrutiny on the prison as well as some horrific crimes that were committed there.
Did You Know?
The San Pedro prison is the subject of the bestselling book, Marching Powder.
13. Cebu Prison Philippines
Location: Cebu Province
Year Opened: 1975
Security Class: Maximum Security
Capacity: 1,600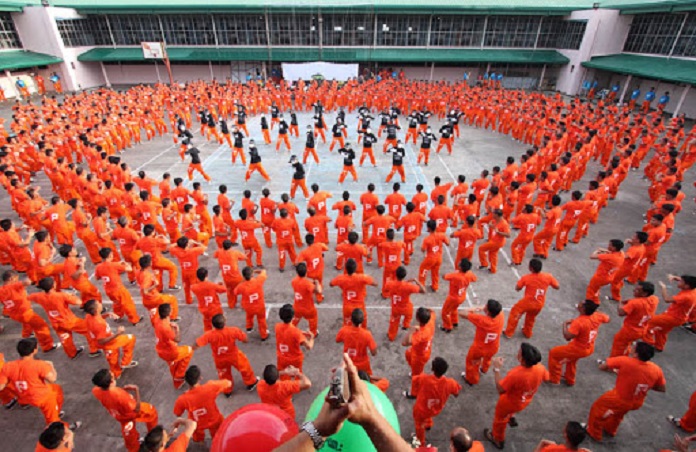 Properly known as the Cebu Provincial Detention and Rehabilitation Center, this facility is renowned the world over as a result of its emphasis on rehabilitation and reformation. The key tool through which it achieves this is its popular choreography program. Thousands of inmates regularly practice dance routines for weeks on end and later showcase them to the world. The Cebu inmates first went viral in 2007 after a video of them dancing to Michael Jackson's hit, Thriller, was publicized. Since then, they have done several videos and have performed at some public events.
They have also become a pop culture phenomenon with references in Hollywood TV series such as Glee. Recent events indicate though that Cebu may no longer be as happy as it once was. According to a 2019 Netflix documentary, the prison is now overcrowded as a result of the government's ruthless implementation of the war on drugs. Inmates also face the possibility of torture on a daily basis and the congestion rate is now high.
Did You Know?
The Cebu prison dance program has been replicated across several other prisons in the Philippines.
12. Fremont Prison California
Location: Fremont
Year Opened: 2000
Security Class: Minimum Security
Capacity: 96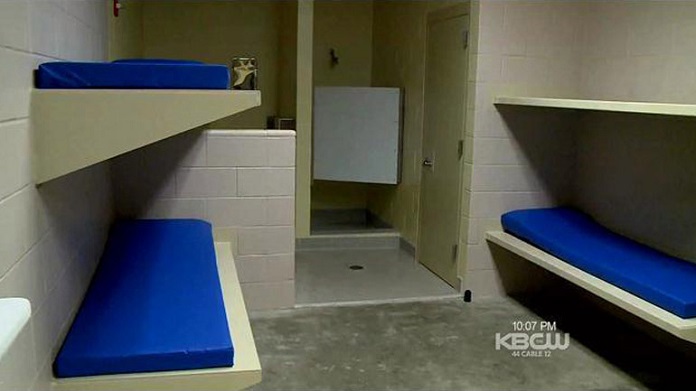 This jail was built by the city of Fremont in the year 2000. It went unused for about 13 years until a cash crunch forced the city to start thinking of novel ways to generate revenue. They thus came up with the bright idea of renting out the prison for those who can afford it. It is not everybody that qualifies though. For you to be able to get a room, you must have been convicted of only a misdemeanor and not a serious offense/felony. You must also be able to pay about $155 per night and will undergo health screening as well as a background check to make sure you have a non-violent past.
On fulfilling these conditions, what you get is orderly and quiet surroundings. There are also game tables as well as wide-screen HDTV. The food, bed, phone call, and TV rights however remain the same as that of other prisons in America. There is also no special treatment with regards to the living quarters as you still get to share a room with another prisoner. The one difference is that you serve out your term in peace and orderliness.
Did You Know?
Several other Californian cities, including Anaheim and Beverly Hills, also offer jail services similar to the Fremont jail.
11. Chillon Castle Switzerland
Location: Lake Geneva
Year Opened: 1105
Security Class: N/A
Capacity: N/A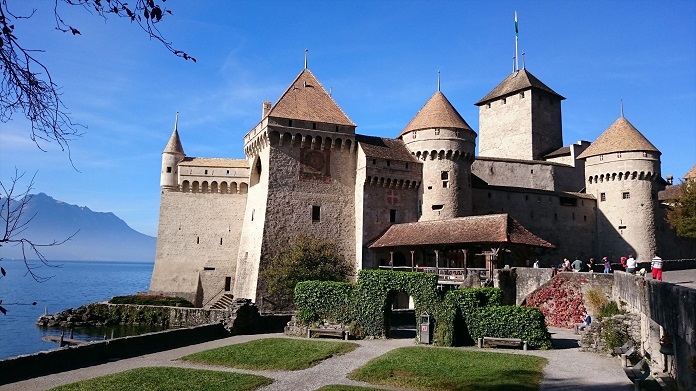 Chillon Castle may be one of the prettiest and most visited tourist attractions in Switzerland but it wasn't always so. This fairy-tale, medieval castle has a dark history as the prison, torture chamber, and death place of several hundreds of Jews. Before we unravel that unpleasant tale, it is important to understand that the origins of the Chillon Castle date back to 1150. It is a collection of 25 little buildings crammed into one rocky island and has several ingenious networks of internal and external passages.
It also has several dark and damp dungeons that were cut into the rock upon which the castle stands. Many Jews were captured, tortured, and forced to confess to crimes that they did not commit within the four walls of this prison in the 14th century. They were later put to death in horrendous ways with some of them preferring to commit suicide rather than be killed. Beyond the Jews, a well-known scholar and historian named Bonnivard was also incarcerated within the four walls of the Chillon for six years.
Did You Know?
The Chillon Castle attracts about 330,000 tourists each year, the majority of whom come from outside Switzerland.
10. HMP Berwyn Prison
Location: Wales
Year Opened: 2017
Security Class: Category C
Capacity: 2,106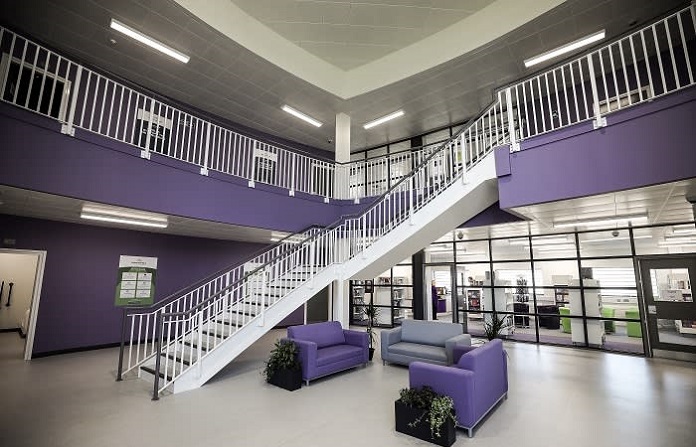 Variously described as the "cushiest jail in Britain" as well as the "Rolls Royce of prisons with a Ford Cortina engine under the bonnet", the HMP Berwyn was launched in 2017 and is intended to be a blueprint upon which the penal system in the U.K could be modeled. The prison focuses heavily on rehabilitation and reformation. To this end, inmates are called residents while cells are referred to as rooms.
Beyond semantics, the HMP Berwyn offers a one-week induction course for new residents that cover mental, sexual, and general health wellbeing. The new residents are then accommodated in a mixture of single and shared rooms that feature a shower, toilet, hand basin, and phone. They also get a laptop for making apps, ordering food at the canteen, and booking visits.
Residents of the HMP Berwyn also get access to sports halls, weights, fitness rooms, and outdoor pitches. Another feature that may entice you to want to spend some time there is that it has a diverse vocational and trade program featuring training in plastering, horticulture, bricklaying, ICT, and performing arts, etc.
Did You Know?
Residents of HMP Berwyn get a laptop with which they can access a rich source of educational materials, information, news, and entertainment.
9. Sollentuna Prison Sweden
Location: Stockholm
Year Opened: 2011
Security Class: Maximum Security
Capacity: 240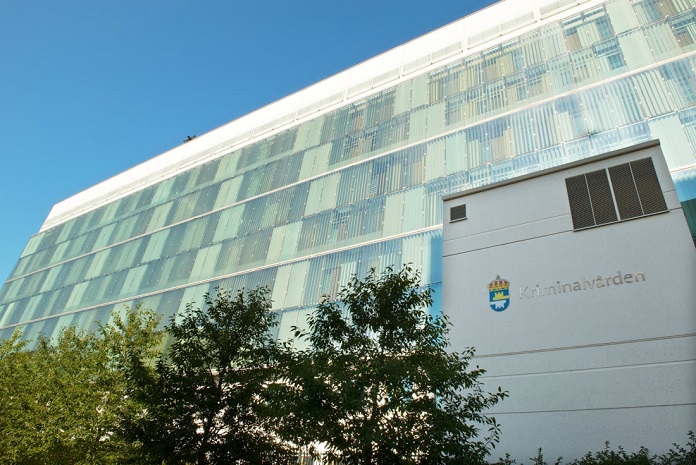 The Sollentuna prison is not just one of the most luxurious prisons in the world but also one of the most sustainable. Beyond obvious amenities such as spacious recreational rooms, comfortable lodgings, an open-for-use kitchen, and a state-of-the-art gym, the prison has been heralded for its eco-friendly policies.
These policies date back to 2010 when a company named Vasce bought one of its buildings known as Tabellen 4. They subsequently worked with the prison and probation service to make it earth-friendly. Tabellen 4 has a ventilation system that recycles heat from the air. There is also a waste disposal room that can store eight different categories of waste. The building itself is wrapped in 6,000 square meters of insulating glass which regulates the temperature.
On top of the building is 1,100 square meters of a green roof made of plants and turf. This protects the roof from solar, rainfall, and temperature changes. It also enables the pollination of flowers by insects. Other commendable features in Sollentuna prison include low-flush wet rooms that reduce water consumption, an energy-efficient fridge and LED lighting.
Did You Know?
The Sollentuna prison won the 2019 BREEAM Public Projects in Use Award for its eco-friendliness.
8. Pondo Bambu Prison Indonesia
Location: Jakarta
Year Opened: N/A
Security Class: Medium
Capacity: N/A
Occupying the 8th spot on the list of the most luxurious prisons in the world is the Pondo Bambu Prison. This correctional facility for women is symptomatic of the widespread corruption that bedevils many aspects of Indonesian life. Pondo Bambu is just like any other prison in the world with no special features. However, if an inmate is ready to part with extra bucks, ranging from $14,000 to $35,000, then the prison officials will outfit their rooms with amenities such as full-sized refrigerators, modern bathrooms, coffee makers, microwave ovens, stereos, air conditioning, and television.
Of course, all these arrangements are hush-hush and hidden from the government. They have nevertheless been spotlighted over the years and it has led to outrage due to the fact that most of those who pay for this special treatment are those who were found guilty of corruption or other serious crimes in the first place. The public is also not amused by the fact that these inmates may be using the proceeds of their ill-gotten wealth to afford such luxurious prison facilities.
Did You Know?
In 2009, authorities discovered that a businesswoman imprisoned at the facility had been provided with a baby pen, nanny, and even a karaoke lounge.
7. Aranjuez Prison Spain
Location: Aranjuez
Year Opened: 1998
Security Class: Medium Security
Capacity: N/A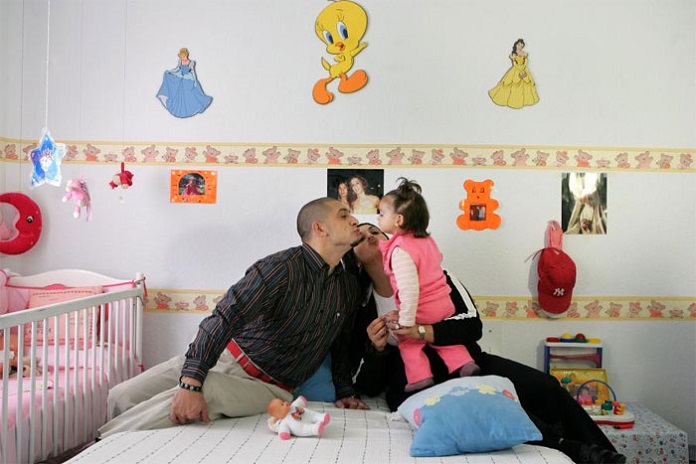 This prison has been described as a five-star cell for families and the reason is not farfetched. It makes provisions for convicted parents not to be separated from their infants. Rather, the infant lives with them in a spacious cell that comes with cribs. There are also Disney characters on the walls and the child gets to interact with his or her peers. Also, there is a nursery school in the facility which ensures that the child does not miss out on his or her education.
The reasoning behind such a concept was to ensure that parents and children bond while also teaching parenting skills to the prisoners themselves. As can be expected the parents in the Aranjuez Prison are happy with this arraignment that allows them to have their kids with them. They, however, experience sadness as the child has to return to the outside world once he/she gets to the age of four. Experts on their own part have warned that such an experience can stunt the emotional growth of a child.
Did You Know?
Some of the parents at the Aranjuez Prison met each other, married, and bore a child all the while in prison.
6. JVA Fahlsbuettel Prison Germany
Location: Hamburg
Year Opened: N/A
Security Class: Minimum Security
Capacity: N/A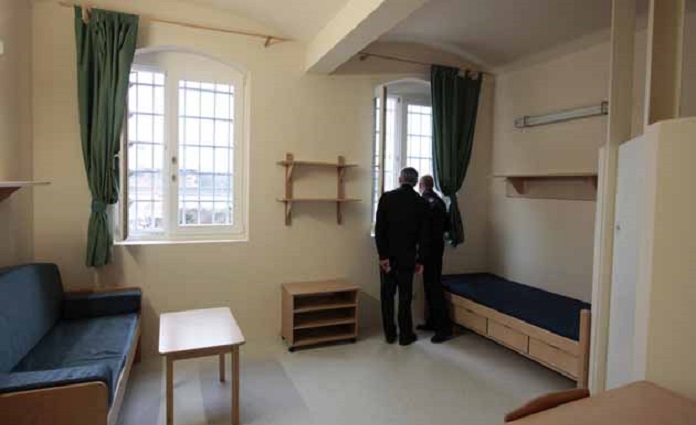 Reserved for inmates that are serving extended sentences, this particular prison beats out several motels and hotels in terms of the amenities on offer. A walk through the living quarters will reveal a quiet and serene environment boasting pristine floors and brightly-painted rooms. The rooms themselves are quite spacious and airy and are arranged like any ordinary sitting room rather than a cell.
There are also private dining rooms rather than the cafeteria halls that is the bane of many penitentiary systems. The JVA Fahlsbuettel Prison also affords inmates washing machines with which to do their laundry. There is also a comfortable corner in which one can go and make telephone calls. This is truly a prison that is geared towards reformation and rehabilitation.
Did You Know?
JVA Fahlsbuettel Prison served as a concentration camp during the days of Adolf Hitler. Over 250 people died there before it was liberated on the 3rd of May 1945.
5. Justice Center Leoben Austria
Location: Leoben
Year Opened: 2004
Security Class: Medium Security
Capacity: 250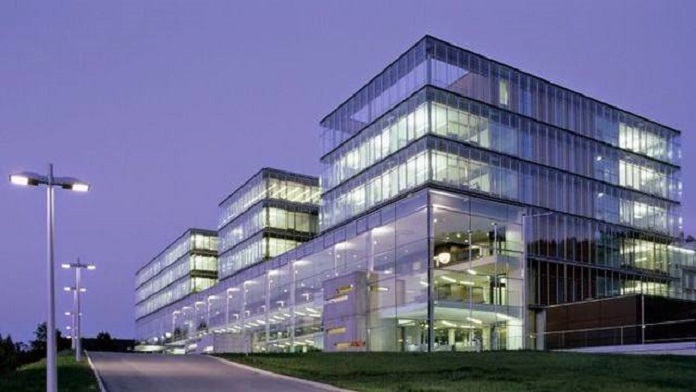 The 5th most luxurious prison in the world is the Justice Center Leoben, Austria. Designed by a renowned architect named Joseph Hohensinn, the prison firmly believes in reformation rather than punishment. As such, one of the prominent inscriptions on its wall reads that "all persons deprived of their liberty shall be treated with respect for the inherent dignity of the human person". Going beyond rhetoric's, the Leoben Center is designed to look more like a mall with floor to ceiling windows that give inmates an unhindered view of the outdoors.
Some of the floors also boast balconies where inmates can get some much needed fresh air. Other fantastic amenities in this amazing prison include three courtyards and some lovely communal areas. Inmates can also play a variety of games; prepare their own food; and wear their own clothes if they choose. This tactic does not only reduce operational costs for the government but also gives some dignity back to the prisoners. Speaking of dignity, inmates don't have to share bathrooms or kitchen areas for that matter.
Did You Know?
The Leoben Justice Center has a court building in front making it easy for inmates to attend their trials.
4. Otago Correctional Facility, New Zealand
Location: Milburn
Year Opened: 2007
Security Class: Medium Security
Capacity: 335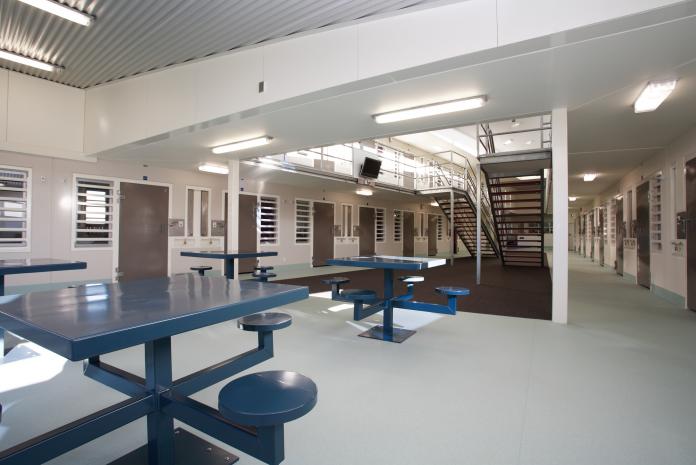 The Otago Correctional Facility stems from the foresight of the New Zealand government which understood that there will be an increase in the prison population over the years. They, therefore, embarked on a $1 billion project to deliver four new, large-scale prisons. One of them is the Otago facility which opened its doors in 2007. Conceptualized as an open-style campus, the facility comprises 27 individual buildings and 335-bed accommodating units.
These units are set within a large open space and are clustered centrally around services such as kitchens, industry areas, and program rooms. The prison operates multiple rehabilitation programs. First is the medium intensity rehabilitation program which is designed for prisoners that are not high risk but still risky enough to warrant rehabilitation. Another is the short rehabilitation program which is a brief rehabilitation program targeted at a small number of prisoners who need rehabilitation but do not have enough time in their sentence to complete a longer program.
Did You Know?
The Otago Correctional Facility also has a drug treatment unit that assists prisoners with substance abuse issues.
3. HMP Addiewell Scotland
Location: Addiewell, West Lothian, Scotland
Year Opened: 2008
Security Class: Adult Male
Capacity: 700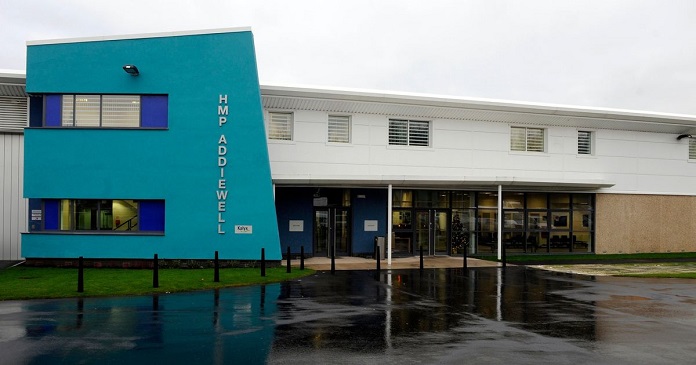 The 3rd most luxurious prison in the world is HMP Addiewell. This is a private prison located in Addiewell, a Scottish village straddling the two big cities of Glasgow and Edinburgh. The prison was financed by a consortium of several companies and is now managed by the private Sodexo Justice Services. Even without going inside the four walls of this prison, a look at the exterior will show you that it bears the same wholesome and minimalistic design which is the cornerstone of most modern prisons.
There are no barbed wires or snipers or towers insight and the building could pass for the headquarters of a budding tech company. Beyond its obvious comfortable lodgings, the HMP Addiewell emphasizes learning so that offenders can address the behaviors and circumstances that led them to jail. To this end, they get 40 hours of purposeful activity each week. It involves learning and skill, jobs and programmed interventions as well as a peer support model.
Did You Know?
The HMP Addiewell gulped about £80 million during construction.
2. Halden Prison, Norway
Location: Halden
Year Opened: 2010
Security Class: Maximum Security
Capacity: 248-252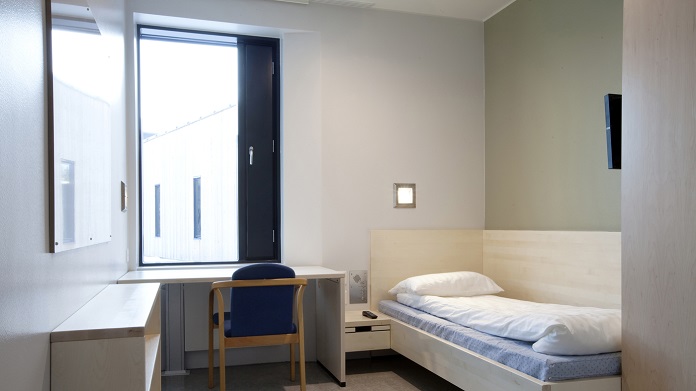 The Halden prison has been severally described as the most humane prison in the world and the reason is not far-fetched. The prison, which houses dangerous convicts such as murderers, rapists, and drug dealers, is firmly geared towards rehabilitation rather than retribution and has implemented several strategies towards achieving this. First and foremost, it is set amongst beautiful blueberry woods, silver birch, and pine trees and is designed to look like a university campus rather than an incarceration place.
There are no barbed wires, electric fences, towers, or even snipers. There is, however, a steel wall and safety glass. Inside the prison itself, each cell has a flat-screen TV, mini-fridge, toilet, and shower as well as unbarred windows. Ten to twelve cells then share a common area, with a couch and video gaming system, as well as a kitchen where they can prep their own meals. Inmates of Halden also get private visits from their loved ones. Classes such as woodworking, cooking, and music are also on offer. Such a model has been praised for reducing the recidivism rate but critics have complained that the place is just too cushy.
Did You Know?
Halden prison has received several awards for its design and architecture including the 2010 Arnstein Arneberg Award.
1. Bastoy Prison
Location: Horten Municipality
Year Opened: 1982
Security Class: Minimum Security
Capacity: 115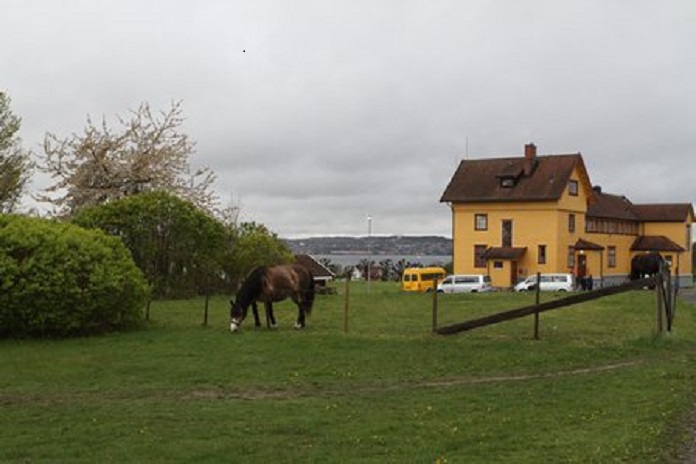 Another Norwegian prison that can possibly be accused of being too cushy is the Bastoy prison. Located on a lush one-square-mile island in southern Norway, the prison is operated as a small self-sustaining village with prisoners enjoying unthinkable freedoms. They can sunbathe on the beaches in the summer. They also get to utilize fishing spots, saunas, and tennis courts.
Horses also abound on the property with other animals, such as chickens and cattle, thrown in for good measure. Inmates at the Bastoy come and go as they please on the island, and there are no armed guards or fences. They also retain the keys to their own rooms. The lodgings themselves are dormitory-like and inmates can come with their own TVs.
They also get to wear their own clothes. When you compare this with the fact that the officials don't wear uniforms, then you cannot distinguish between jailers and the inmates. Additionally, prisoners at the Bastoy also get to do work such as gardening, chopping wood, farming, and tending to the animals. They get paid a daily stipend of $10 for their work. It is all these features that made CNN describe the prison as the holiday version of Alcatraz.
Did You Know?
Inmates at the Bastoy Prison get a $125 monthly stipend with which they buy groceries for their breakfast and lunch.
Recap of the 15 Most Luxurious Prisons in the World
1. Bastoy Prison, Norway
2. Halden Prison, Norway
3. HMP Addiewell, Scotland
4. Otago Correctional Facility, New Zealand
5. Leoben Justice Center, Austria
6. JVA Fahlsbuettel Prison Germany
7. Aranjuez Prison, Spain
8. Pondo Bambu Prison
9. Sollentuna Prison, Sweden
10. HMP Berwyn Prison, Wales
11. Chillon Castle Switzerland
12. Fremont Prison, California
13. Cebu Prison Philippines
14. San Pedro Prison Bolivia
15. La Cathedral Colombia