Some of the wealthiest individuals in the world predictably use their fortune to live a glamorous lifestyle filled with private jets, yachts, expensive art, jewelry, jaw-dropping mansions, and the flashiest of cars. Upon their demise, they leave much of their wealth to their loved ones, including family members and even cherished pets.
The wealthy amongst us are not all self-serving though. There are several billionaires all over the globe who have dedicated their enormous resources to worthy causes such as combating poverty, improving health care, and educations systems, as well as fighting for social justice issues. This set of generous philanthropists have made a tangible impact on humanity with the result that their legacies will stand the test of time.
Most Generous Philanthropists in the World and How Much They Have Given Away
12. Howard Hughes
Amount Given Away – $1.56 billion
Causes Supported – Healthcare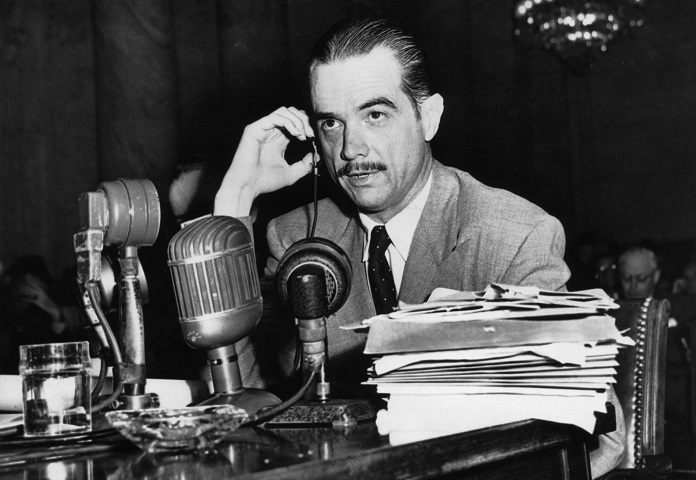 Long before the likes of Elon Musk became the archetype eccentric billionaire, there was a certain Howard Hughes who had mesmerized the world with his wealth as well as his technical innovations. A native of Texas, Hughes inherited his first millions after his father died in 1924, leaving him with a lucrative tech-manufacturing company. With the money inherited, the young Hughes delved into the movie industry and directed several movies such as Hell's Angels, The Outlaw, and Scarface. He then set his sights on aviation and proceeded to set up Hughes Aviation, which manufactured aerospace technologies. He also flew widely and broke several records.
Hughes gave back to society by setting up the Howard Hughes Medical Institute in 1953. The institute remains in existence to date and has an endowment of over $20 billion. The institute is dedicated to funding scientific research, educating the public on science, improving access for scientists and students of diverse backgrounds, and making science more open.
11. James E. Stowers
Amount Given Away – $2 billion
Cause Supported – Healthcare
Part of the reason why Stowers and his wife were motivated to support medical research is that they were both survivors of cancer; prostate cancer and breast cancer respectively. This spurred them to deploy part of the wealth that Stowers made from his management firm, American Century Investments, to establishing the Stowers Institute for Medical Research in Kansas City in 2000.
The institute focuses on basic genetic research in the hopes of finding a cure for ailments such as cancer, heart diseases, and Alzheimer's disease. When the institute was initially set up, there were doubts as to whether the Kansas City area could be a viable location for such research. It is two decades down the line and the organization has thus far proven the naysayers wrong. It has attracted world-renowned researchers and now has a staff of about 370.
10. Phil Knight
Amount Given Away – $2 billion
Causes Supported – Education, Healthcare, and Intercollegiate Athletics
Nike co-founder, Phil Knight, and his wife, Penny, are renowned for their generous donations to charity. These donations mostly go to institutions located in Oregon, making Knight the most generous philanthropist in the state's history. Some of his major donations include $725 million to the Oregon Health and Science University. This was to support the Knight Cancer Research Institute as well as the OHSU Knight Cardiovascular Institute.
Knight has also donated not less than $797 million to his alma mater, the University of Oregon. These funds have gone towards renovating the school's library and football stadium; financing the construction of a new basketball arena; as well as establishing Applied Sciences Research Center, Law Center, as well as Athletic Tutoring Center.
To Stanford University, where he obtained a business degree, Knight has given more than half a billion dollars in grants. $105 million was used to establish the Knight Management Center at the Stanford Graduate School of Business while $400 million was used to start a global scholarship program aimed at attracting leaders from around the world.
9. Alwaleed Philanthropies
Amount Given Away – $4 billion
Causes Supported – Combating Poverty, Women and Youth Empowerment, and Community Development
Alwaleed philanthropies is the vehicle through which Saudi business magnate and royal family member, Alwaleed Bin Talal, expresses his passion for helping others. Fueled by the belief that beyond barriers such as culture and religion, we are all basically humans, the business magnate has pledged billions of dollars to his organization in support of causes such as promoting women's and young people's rights.
One of the initiatives through which they do this is the Waeya Legal Initiative that trains female lawyers and supports women in promoting legal awareness. They also provide psychological, social, and economic support for victims of gender-based violence. Another area where Alwaleed Philanthropies has made an impact is disaster relief. They have made sizable donations to victims of natural disasters in Saudi Arabia and Syria.
In the area of health, Alwaleed Philanthropies have also made great strides as well. For instance, during the covid-19 pandemic, it donated $30 million for the purpose of improving testing capabilities in developing countries amongst other objectives.
8. MacKenzie Scott
Amount Given Away – $6 billion
Causes Supported – Racial Equality, LGBTQ Equality, and Climate Change
Following her divorce from her husband, Amazon founder Jeff Bezos, MacKenzie Scott gained a net worth which made her one of the wealthiest individuals in the world. She retains that status to date and is committed to using her fortune to help the less privileged ones in the society with special emphasis on groups such as people of color as well as the LGBTQ community.
In July 2020 alone, Scott donated $1.7 billion to 116 organizations working in her interest areas. Some of them are the NAACP Legal Defense and Education Fund, The Obama Foundation, The George Bush Presidential Center, The European Climate Foundation, and RAINN – the largest anti-sexual violence organization in the United States. Touched by the havoc that the covid-19 pandemic had wrecked on millions of people, Scott donated a further $4.15 billion in December 2020. This brought her total giveaway for the year to $5.8 billion, making it one of the biggest annual distributions by a private individual to working charities.
7. Chuck Feeney
Amount Given Away – $8 billion
Causes Supported – Healthcare, Poverty, and Human Rights
Chuck Feeney has been hailed as the James Bond of giving and the reason is not farfetched. The Irish American, who made billions from the airport retail chain, Duty-Free Shoppers, is one of the most generous philanthropists in the world. He, however, doles out cash stealthily rather than shouting it from the rooftops for the world to praise him.
Another fact that has endeared Feeney to many philanthropists is that he swore to give away all of his wealth in his life rather than wait until he was dead. To this end, he gave away about $8 billion between 1980 and 2020 through his Atlantic Philanthropies Organization. Some of these monies went toward modernizing public healthcare in Vietnam, bringing peace to Northern Ireland as well as transforming the long-neglected Roosevelt Island in New York into a technology hub.
Feeney basically wanted to die broke and he achieved this as by September 2020, his net worth had dwindled from billions to a mere retirement fund of $2 million for himself and his wife. Such exemplary generosity fetched him commendations from the likes of Bill Gates and U.S house speaker Nancy Pelosi.
6. Andrew Carnegie
Amount Given Away – $9.5 billion
Causes Supported – Libraries, Education, and Peace
Carnegie wasn't just renowned for revolutionizing the American steel industry and becoming one of the country's wealthiest individuals in the process. He is also regarded as one of the most influential philanthropists in American history. The industrialist firmly believed that the wealthy should use their fortune to improve society and practiced what he preached.
He funded the construction of thousands of libraries. He also set up the Carnegie Mellon University, one of the world's leading research institutions. Other charities founded by Carnegie include The Foundation for the Advancement of Teaching (which increased the pay of academicians), the Carnegie Relief Fund (for the benefit of injured steelworkers), and the Carnegie Hero Fund Commission (to compensate those who risk life and limb to save others).
Andrew Carnegie also promoted education in his ancestral Scotland through his Carnegie Trust for the Universities of Scotland. The late Industrialist was indeed a generous philanthropist but he did not believe in aimless giving though. He rather believed that one should give money to something that can be productive rather than wasteful.
5. Li Ka-Shing
Amount Given Away – $10.7 billion
Causes Supported – Education, Healthcare
One of Asia's most influential businessmen, Li Ka-Shing, made his billions from his Cheung Kong Holdings Conglomerate which has interests in real estate, investment, telecommunications, hotels, internet, and plastics. With the wealth made, he has committed himself to leave the world a little better than he found it. To this end, Ka-Shing has supported education by financing the establishments of Shantou University, Shantou University Medical College, and the Cheung Kong Graduate School of Business.
The business magnate has also made generous donations to several educational institutions with the result that they have one center or the other named after him. They include the Li Ka-Shing Center for Learning and Knowledge at Stanford University, the Li Ka-Shing Center for Biomedical and Health Sciences at the University of California Berkeley, and the Li Ka-Shing Faculty of Medicine at the University of Hong Kong. In the area of health, Ka-Shing has also doled out funds to subsidize medical costs for the poor in Hong Kong.
4. Azim Premji
Amount Given Away – $21 billion
Cause Supported – Education
Azim Premji is another billionaire philanthropist who has made significant donations towards the areas of healthcare and education. His generosity is driven by his subscription to the Gandhi philosophy that the wealthy are only trustees of wealth for the good of the greater society. In a practical demonstration of this belief, the software magnate set up the Azim Premji Endowment Fund in 2000 and has proceeded to transfer about 67% (totaling $21 billion) of his shares in his company, Wipro, to the organization.
With that money, the endowment fund pursues the goals of developing professionals through degree, education, and research programs. They also assist the poorest Indians through multi-year financial grants. Premji's donation to his endowment fund constitutes some of the most generous in Indian history and in 2020, he was declared the most generous Indian for that year.
3. George Soros
Amount Given Away – $32 billion
Causes Supported – Education, Legal and Social Reform, Human Rights, etc
This Hungarian-born financier, author, and activist is a big believer in liberal causes and channels his wealth accordingly. Utilizing the machinery of his grant-making organization, known as The Open Society, Soros has dispensed about 64% of his original net worth to causes such as education, advancing democracy and justice as well as independent media. He provided funds to help black students attend university in apartheid, South Africa. He has also pumped in tens of millions of dollars to fight poverty on the continent.
In Europe, Soros has provided substantial endowments to the Central European University in Budapest as well as facilitated a return to democracy in his original motherland of Hungary. Other notable donations made by Soros include $2 million to Wikipedia in 2018 to promote free and open knowledge. Also, in July 2020, the Open Society Foundation pledged $220 million to groups fighting for racial justice and criminal justice reforms in the United States.
2. Warren Buffet
Amount Given Away – $34 billion
Causes Supported – Sanitation, AIDS Prevention, Healthcare, and Education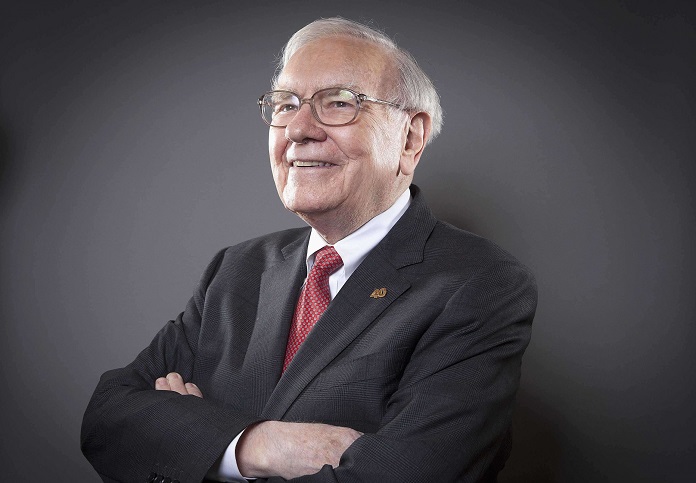 Warren Buffet is not just renowned as an investment guru but also a generous philanthropist. The oracle of Omaha, as he is referred to in some circles, has donated billions to various non-profit organizations over the years. He also regularly auctions off a dinner date with himself and the money raised (ranging from $1.7 million to $3.5 million) goes to charity.
Perhaps the most important step that Buffet has taken in philanthropy has to be the Giving Pledge. In 2009, he started discussing the idea of getting billionaires all over the world to commit to donating at least half of their fortune to charity during their lifetime or upon demise. That idea eventually crystalized in the Giving Pledge which was launched on the 9th of December 2010. Since that pledge was launched, numerous billionaires have signed up and their pledges are now estimated at $600 billion.
1. Bill Gates
Amount Given Away – $35.8 billion
Causes Supported – Education, Access to ICT, Healthcare and Poverty Reduction, etc.
It shouldn't come as a surprise to know that Bill Gates is the most generous philanthropist in the world. Ever since he built up a humongous fortune from Microsoft, he has dedicated himself to making the world a better place. Through his Bill and Melinda Gates Foundation, Gates has donated millions of dollars to educational institutions such as Stanford University, Carnegie Mellon University, and MIT.
In the area of healthcare, the Gates Foundation has committed funds to tackle illnesses such as AIDS, tuberculosis, and malaria. It has also spearheaded a global polio vaccination campaign aimed at eradicating the disease from the face of the earth. Other areas where the organization has made an impact include reducing world hunger as well as providing contraceptives for women.
Gates' efforts have been acknowledged the world over and he has received a slew of accolades. They include the Presidential Medal of Freedom in 2016, the Jefferson Award for greatest public service benefitting the disadvantaged in 2002, the Bower Award for business leadership in 2010, an honorary KBE by Queen Elizabeth in 2005, and the Global Humanitarian Award in 2006.
Recap of The 12 Most Generous Philanthropists in the World and the Amount They Have Given Away
1. Bill Gates – $35.8 billion
2. Warren Buffet – $34 billion
3. George Soros – $32 billion
4. Azim Premji – $21 billion
5. Li Ka-Shing – $10.7 billion
6. Andrew Carnegie – $9.5 billion
7. Chuck Feeney – $6.8 billion
8. MacKenzie Scott – $6 billion
9. Alwaleed Philanthropies – $4 billion
10. Phil Knight – $2 billion
11. James E. Stowers – $2 billion
12. Howard Hughes – $1.56 billion