Hollywood stars are always fighting to be the best at everything, and that's why they do everything possible to make headlines especially through a steady change of looks. In Hollywood, it's not just women who are worried about their looks; men too have seen the need to improve and retain their youthful and good looks. As a result, many male celebs are recently going under the knife to help reduce the agonies of ageing in such an unpleasantly cruel and critical world. In fact, it now appears going under the knife for implants and tucks is just about a prerequisite for being a Hollywood star. So we aren't that surprised that these 10 male celebrities had plastic surgery, but the after-effects of their actions are quite ridiculous and utterly shocking. However, we'll let you decide from the photos if what they did was worth it or an epic fail
Mickey Rourke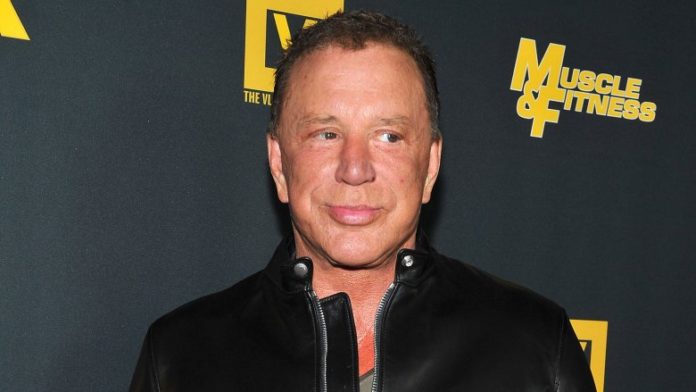 Mickey used to be among Hollywood's most handsome young celebrities, but he lost his nice-looks after years of alcohol indulgence and boxing that violently shattered up his face, making him need reconstructive surgery. The Hollywood tough guy and formal boxer then chose to have plastic surgery at 62 years old. His quest for a new look quest included new hair extensions, skin tightening, definition to the chin and nose, a reconstruction that boosted his career, and even got him an Oscar nomination in The Wrestler.
Read Also: 20 Celebrities Whose Plastic Surgeries Went Awry
Kenny Rogers (August 21, 1938 – March 20, 2020)
One of the most remarkable country singers always singing with Dolly Parton, Kenny Rogers shocked many when he went for a short rest period away from the public eye and later reappeared looking like a completely different person. Even though he didn't lose his distinctive white beard, Rogers' attractive looks couldn't be found anymore. In a bid to thwart time, Kenny Rogers gambled with plastic surgery, hoping to get the desired and the best look ever but lost finally. Well, don't blame him; everybody wants to age, but nobody wants to look it. The plastic surgery king and singer had a series of plastic surgeries that included a facelift, eyelids tightening, Botox injections, and even removal of the bags under his eyes. Good enough, Rogers confesses the surgery disaster and says he regrets every bit of it. We totally understand his regrets as his face can't deny that fact as well.
Read Also: 20 Most Ridiculous Runway Fashion
Paul Stanley
The star chose to have multiple plastic surgeries, including a face and brow lift, eyelid tightening, lip augmentation and rhinoplasty in his early 60s. This got to the attention of the public, causing stories to come up, especially criticism over the popular rock star's present "old man" appearance! I think we should rather give the rock star points for the effort to keep his youthful looks and fend off ageing.
Simon Cowell
Simon Cowell seems to have gone under the knife like the rest of the stars fighting against age. The "X-Factor" star certainly admitted to getting a Botox in the past, but it appears he got more than what he admitted to. He was seen cruising around Beverly Hills with a very suspicious-looking bandage at the back of his left ear, leading people to form opinions that the star may have gone through skin tightening surgery. However, a source for Cowell told US Weekly the cut wasn't cosmetic saying, "Simon cut himself by accident. It's not surgery". Anyway, whether or not the media mogul owes his new good looks to more than just good genes and expensive skincare, his current look is helping his career.
Read Also: 17 Celebrities Who Are Currently Fighting Serious Illness
Ray Liotta
Liotta has clearly aged less than others thanks to horrifying plastic surgery despite his denial. His inexplicable taut skin has given rise to speculation about Botox, possibly coupled with a facelift. Though many think it didn't come out amazing initially, we can't blame him entirely for his former odd look, which many regarded as the worst botch procedure ever in the history of Hollywood. The star at least tried to retain his youthful look. He now looks better than the first time he embarked on the chase for the youthful appearance and is also trying to grow a beard to conceal the lower half of those saddening results!
Enrique Iglesias
Okay! There is not much change on his face, including his nose and chin, but did you notice that something seems to be missing on his face? Anyway, in case you're still wondering what that could be, his mole appears to be missing! Iglesias had his mole removed in a short five-minute procedure regarded as the least dramatic plastic surgery procedure Hollywood has ever seen! Good thing he didn't end up awry!
Burt Reynolds
After opting to take Botox injections that made his face look quite strange, Burt Reynolds went on to remove the bags under his eyes, a process which is called Blepharoplasty.
Read Also: 13 Trail Blazing Transgender Celebrities
Sylvester Stallone
Reports say that the star of "Rocky" and "Rambo" has the same plastic surgeon as Jackie Stallone, his spunky 92-year-old mom. The star is believed to have had eyebrows lift, a facelift, a Jawline job, and the usual Botox injections as his face looks too smooth and wrinkle-free for his age.
Howard Stern
In 2006, Howard Stern chose to go under the knife to improve his looks by fixing his nose. Stern, who is known for wearing sunglasses all day and all night, removed chin split scars from his nose and underwent a series of facelifts to have the boldness of dumping the glasses. Though it is still a speculation, several people believe Stern also went through hair transplant surgery to ensure that his black and curly mop of hair wouldn't ebb away with time.
Carrot Top
Carrot took a brief break from the public eye and re-emerged with a brand new look but didn't alter his familiar wild and curly hair. Carrot went through multiple plastic surgeries that changed his whole look, including a cheekbone and jawbone reconstruction. The comedian says his new look is all thanks to makeup. Well, his joke may make us all laugh, but does he really think we're that stupid?
Dwayne "The Rock" Johnson
Johnson saw the need to look more like a celebrity as he made the change from the wrestling ring to Hollywood. The well-shaped star had a plastic surgery called liposuction. Maybe he couldn't have gone under the knife except for the fact that he was diagnosed with gynecomastia, an increase of fat in a male's chest, which made him more concerned about his appearance. He put in more effort than ever to shed the fat, but numberless hours at the gym didn't ail him out, so he opted to have liposuction to get rid of the excess fat. Now, with his chiselled good looks, even Johnson can be confident when he has to appear shirtless on the movie screen.