When we think of movie stars, our minds immediately go to the gorgeous men and women who grace our screens and also bedazzle us at the red carpets as well as various award ceremonies. This is all well and good but there is a second category of movie stars that we may not see on our screens but are still raking in big bucks.
This category of unseen stars, and sometimes unsung heroes, are the voice actors who bring to life many of the beloved characters in our cartoons and animated films. While the salary of most voice actors in America is notoriously miserly, there are some whose paychecks rival that of the average movie star thanks to their distinguished work in long-running animated series over the years.
These are 10 Richest Voice Actors in the World 2020
10. Nancy Cartwright – $80 Million
Age – 65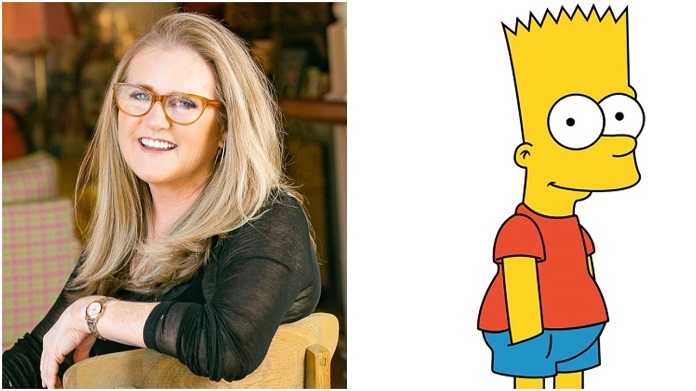 The first of so many Simpsons' stars that will make it to the list of the richest voice actors in the world, Nancy Cartwright is most popular for voicing the role of the mischievous and rebellious Bart Simpson. She also voices other minor roles on the show namely Database, Nelson Muntz, Ralph Wiggum, Todd Flanders, and Kearney. Away from voice acting, Nancy Cartwright has also earned money through her production companies namely Spotted Cow Productions and CRE84U Entertainment. The latter was launched in September 2020 and is a collaborative venture with the likes of Monica Gil-Rodriguez, Jamie, and Carolina Aymerich. CRE84U Entertainment has the vision of acquiring projects from all around the world and then producing them for the American market. The company boasts of a diverse Latinx heritage which uniquely positions it to identify and foster rich and fresh stories from Latin America and European territories and recreate them for the American market.
Notable Projects
The Simpsons
Rugrats
Kim Possible
Career Accolades
Primetime Emmy award for outstanding voiceover performance (1992)
Annie Award for outstanding voice acting in the field of animation (1995)
Dramalogue Award (1995)
9. Hank Azaria – $80 Million
Age – 59
Azaria is one guy who is not only talented at voice acting but also live-action roles. The Queens native has featured in several movies and TV series over the years including The Birdcage, Godzilla, Mystery Men, America's Sweetheart, Shattered Glass, Along Came Polly, Run Fatboy Run, Night at the Museum: Battle of the Smithsonian, The Smurfs, Mad About You, Friends, Huff, Tuesdays With Morrie, and Uprising. He has also appeared in some theatrical projects including Spamalot, Sexual Perversity in Chicago, The Farnsworth Invention, and Dry Powder. All these have led to considerable paychecks but the most rewarding work that Azaria has done is on The Simpsons. He voices several characters on the show including the surly bartender, Moe; the incompetent police chief, Chief Wiggum; and the Indian shop owner, Apu. Azaria's portrayal of Apu has raised eyebrows in recent times as many have described the character as a demeaning stereotype of Indian immigrants. There have been calls for the character to be scrapped and Azaria has stated that he would no longer voice it.
Notable Projects
The Simpsons
Brockmire
Huff
Mad About You
Career Accolades
Primetime Emmy Award for outstanding guest actor in a drama series (2016)
Primetime Emmy award for outstanding character voice-over performance (1998, 2000, 2003, and 2015)
Honorary Ph.D. from Tufts University (May 2016)
8. Harry Shearer -$85 million
Age – 79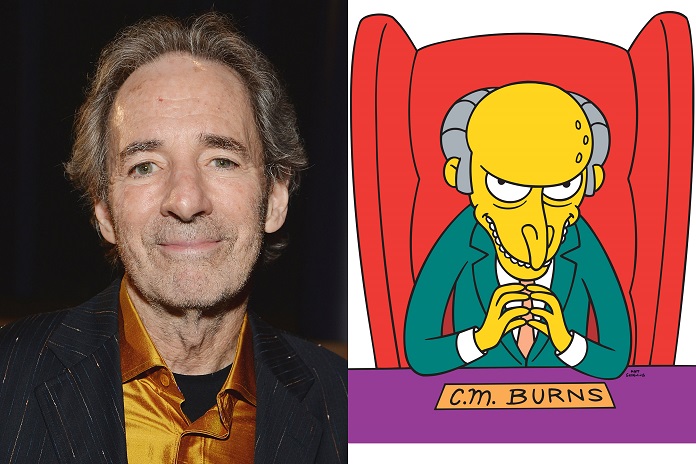 Harry Shearer is another Simpsons' regular who has faced scrutiny over the character that he voices. The Los Angeles native voices several notable characters on the show including the greedy and evil boss, Mr. Burns; the uptight school principal, Skinner; the extremely religious and good-natured neighbor, Ned Flanders; the apathetic clergyman, Reverend Lovejoy; and the unflappable medical doctor, Dr. Julius Hibbert. It is however his voicing of Hibbert that has raised issues. Hibbert is African-American while Shearer is white. Some feel that this is not right and that the character should be voiced by an African-American actor. Shearer has respectfully rejected these insinuations and has maintained that the job of an actor is to play a wide range of characters including who they are not. As he sees it, people from all backgrounds should be represented in the writing and production ends of the business, so they help decide what stories to tell, but when it comes to the acting side, people should be free to play someone they are not.
Notable Projects
The Simpsons
The Truman Show
A Mighty Wind
Career Accolades
Primetime Emmy award for outstanding character voice-over performance (2014)
Best comedy album at the 2008 Grammy awards (nominated)
Best comedy album at the 2009 Grammy awards (nominated)
7. Yeardley Smith – $85 Million
Age – 58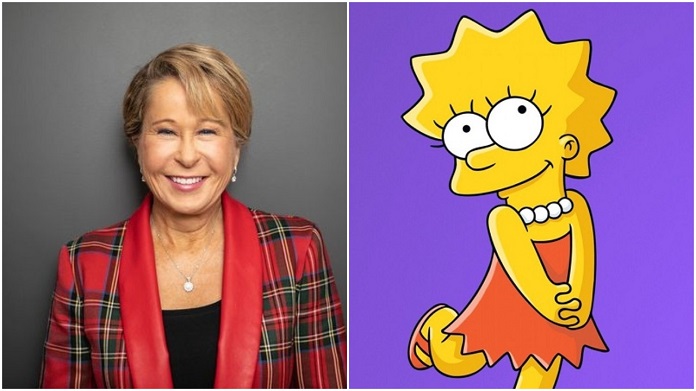 The voice of the thoughtful and intelligent Lisa Simpson; Smith has been embroiled in a legal dispute with her former good pal, Canadian actress – Zibby Allen, and the root of their disagreement is profits from their joint podcast. As the story goes, back in 2016, the two friends got together and decided to create a podcast known as Small Town Dicks. The podcast focused on crimes happening in small-town America and featured the two women interviewing investigators, dissecting 911 calls and going through suspect investigations, etc. Small Town Dicks debuted in 2017 and proved quite successful with millions of downloads. This translated into much revenue and this is where the problem between the two friends started with both of them suing each other. Smith has maintained that she is the sole owner of the podcast while Zibby is just a producer she hired. Zibby has denied this; alleging that she was involved in bringing the podcast to fruition and as such, is a co-creator. For now, both women are refusing to yield grounds and are set for legal fireworks except they reach an agreement.
Notable Projects
Herman's Head
City Slickers
The Simpsons
Career Accolades
Primetime Emmy Award for outstanding voice-over performance (1992)
Human Rights Campaign's National Leadership Award (2019)
6. Dan Castellaneta – $85 Million
Age – 65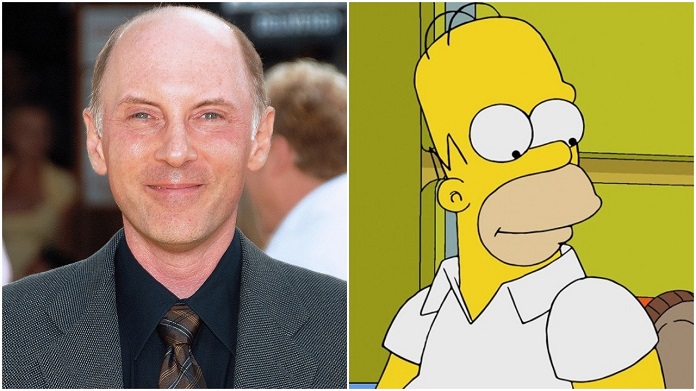 Castellaneta may voice the famously lazy and ignorant Homer Simpson but he is anything but that in real life. He is rather a hard-working fellow who has supplied his talents to several other shows such as Hey Arnold!, How I Met Your Mother, Friends, The Adventures Of Dynamo Duck, The Batman, Aladdin, Everybody Loves Raymond, and Taz-Mania. His other acting appearances include NYPD Blue, Parks and Recreation, Desperate Housewives, Veronica Mars, Hot In Cleveland, Mad About You, and Married …… With Children. Castellaneta also has a comedy album to his name. He also premiered his one-man show in 1995 titled Where Did Van Gogh?
Notable Projects
The Simpsons
Earthworm Jim
Darkwing Duck
Back to the Future: The Animated Series
Career Accolades
Primetime Emmy Award for outstanding voice-over performance (1992, 1993, 2004, and 2009)
Annie Award for outstanding individual achievement in the field of animation (1993)
Young Artist Award for most popular mom & pop in a television series (2004)
5. Julie Kavner – $85 Million
Age – 72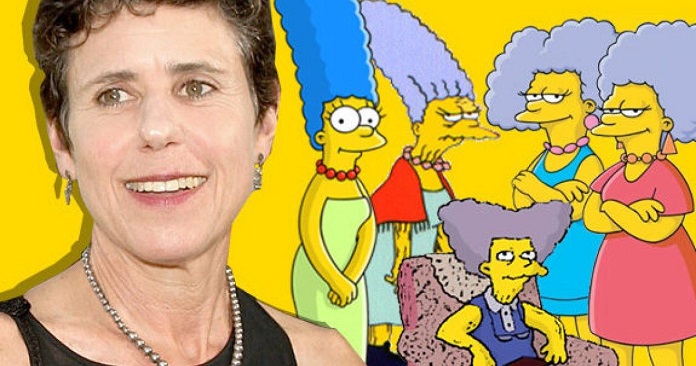 Occupying the 5th spot on the list of the richest voice actors in the world is Julie Kavner. Prior to stepping into the shoes of the blue-haired, scratchy-voiced Simpsons' matriarch known as Marge, Kavner had received awards for her role in the sitcom, Rhoda. It was however a match made in heaven when she received the role of Marge Simpsons in 1989. Kavner has been voicing the character to date and has been well rewarded for her troubles. Just like the other five major characters in the show, Kavner was initially paid about $30,000 per episode for the first nine years of the show. She and her co-stars then got a salary increase, $125,000 per episode, in 1998. This would remain the standard for the next seven years before Kavner and her fellow amigos entered into a contentious battle for higher pay. The network threatened to sack them all and recast their roles but they stuck to their guns and were able to get a salary increase to $360,000 that same year. Four years down the line, the cast got another pay bump, $400,000 per episode. Since then, things have gone a bit downhill. As the show wanes in popularity, Kavner and her co-stars have decided to take a pay cut, $300,000 per episode, to keep things going. This has remained their salary since 2015.
Notable projects
Rhoda
The Simpsons
The Tracey Ullman Show
This is My Life
Career accolades
Primetime Emmy Award for outstanding supporting actress in a comedy series (1978)
Primetime Emmy Award for outstanding voice-over performance (1992)
Young Artist award for most popular mom & pop in a television series (2004)
4. Seth MacFarlane – $300 Million
Age – 49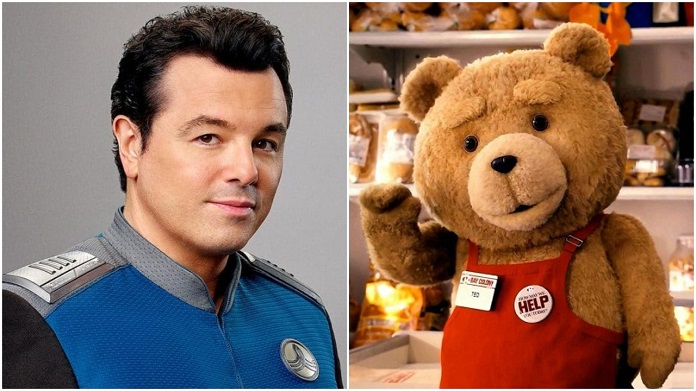 Seth MacFarlane is one guy who can't stop winning. As a writer and creator, he is the brains behind award-winning animated sitcoms such as Family Guy, American Dad!, and The Cleveland Show. He has also co-created other TV series such as The Orville. MacFarlane is also the writer, director, and co-producer of two blockbuster comedy films namely Ted (2012) and Ted 2 (2015). He additionally provided the voice of the titular teddy bear in both films and it went on to gross $767 million on a budget of $118 million, netting him huge profits in the process. MacFarlane is set to make even more money in the future as he and his Fuzzy Pictures productions signed a five-year deal to produce content for NBCUniversal Content Studios. Under the terms of the 2020 deal, he will produce TV projects for both their internal and external networks as well as streaming services. This deal is worth $200 million ensuring that MacFarlane would remain amongst the richest voice actors in the world in the nearest future.
Notable Projects
Family Guy
Ted
American Dad!
Career Accolades
Induction into the Television Hall of Fame (2020)
Received a star on the Hollywood Walk of Fame (2019)
Primetime Emmy award for outstanding character voiceover performance (2016, 2000, 2017, and 2019).
3. Trey Parker $600 million
Age – 49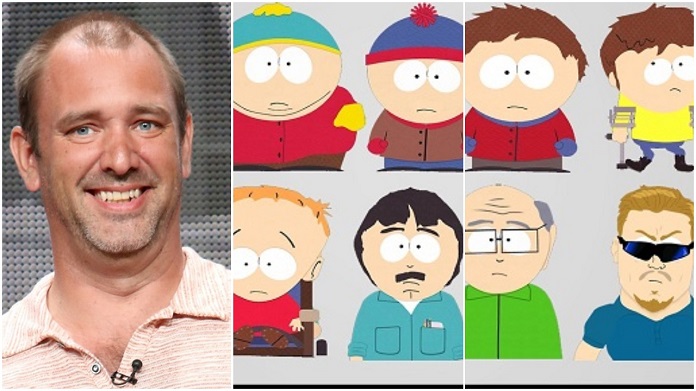 With a net worth that is more than half a billion dollars, one can afford to buy whatever one wishes to buy and for Trey Parker, he is choosing to spend his money on real estate. The award-winning co-creator of South Park owns several properties in places such as Los Angeles, Hawaii, Colorado, Manhattan, and Seattle. Parker splashed out $4 million for a seven-bedroom mansion in Manhattan in 2011 and eight years down the line, he snapped up another Manhattan property for $3.1 million. This latest purchase is described as a 2000 square-foot condo that has two-bedrooms. In the city of Angels, Parker has a $6.2 million ultra-modern residence located in Brentwood. It features four bedrooms, 4.5 baths, and measures 5,300 square-foot. Another Brentwood property of his is a 10,000 square feet Spanish colonial mansion which he purchased for $14 million in 2013. Aside from the above-mentioned properties, Parker has a hilltop retreat in Colorado, a modest condo in Seattle, and a hideaway property on the Hawaiian island of Kauai.
Notable Projects
South Park
Cannibal the Musical
The Book of Mormon
Career Accolades
Primetime Emmy Award for an outstanding animated program (2005, 2007, 2008, 2009, and 2013)
Grammy Award for best musical theater album (2012)
Annie Award for Writing in an Animated Television or Other Broadcast Venue Production (2013)
2. Matt Groening – $600
Age – 69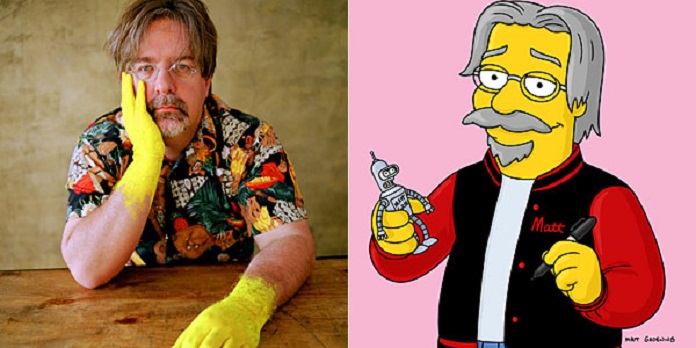 If you don't already know it, the ending credits of The Simpsons would clue you in to the fact that Matt Groening is the creator of the longest-running primetime TV series as well as the longest-running animated series in the United States. Beyond that hugely successful creation, Groening has also created other TV series such as Netflix's Disenchantment. Disenchantment premiered in 2018 and follows a rebellious princess named Bean, her native elf companion named Elfo, and her destructive personal demon known as Luci. The series has taken with fans and has been renewed multiple times. All these translate into money for Groening as he not only gets his upfront payment but also a share of other revenue sources such as licensing, merchandising, and syndication of reruns to local TV stations. It, therefore, comes as no surprise that he ranks amongst the richest voice actors in the world.
Notable Projects
The Simpsons
Futurama
Disenchantment
Career Accolades
British Comedy Award for outstanding contributions to comedy (2004)
National Cartoonist Society Reuben Award (2002)
Primetime Emmy award for an outstanding animated program (12x)
1. Matt Stone – 700 Million
Age – 69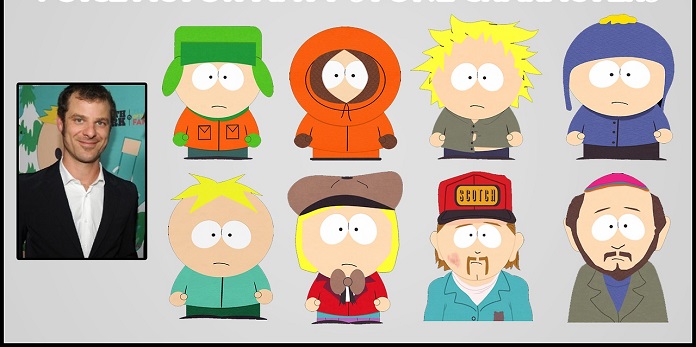 Matt Stone draws the lion's share of his mind-blowing net worth from a project that was shot on a budget of just $300,000. That project is the long-running animated series, South Park, which Stone created alongside partner, Trey Parker, in 1997. There was initial skepticism about the show's viability but it quickly dispelled that notion by generating $150 million in merchandise sales alone in just its first year. South Park is now one of the most popular TV shows on cable TV and so when Stone's contract with Comedy Central came up for renewal in 2007, he and his partner not only negotiated a higher payment but also exclusive rights to streaming. At that time, the internet wasn't so viral and many thought the two had gotten nothing by taking streaming rights. They were however proved wrong as streaming would go on to become a big deal in the next few years thanks to YouTube as well as streaming giants such as Netflix. Stone and his partner are the better for it as they keep on smiling to the bank. Back in 2015, they made $50 million each from a deal with Hulu for rights to their back catalog. That deal expired in 2019 and the South Park creators are confident of nabbing a new deal worth $500 million from a streaming service. If this happens, it means that Stone and his partner stand to make as much as $125 million each.
Notable Projects
South Park
Cannibal the Musical
The Book of Mormon
Career Accolades
Primetime Emmy Award for an outstanding animated program (2005, 2007, 2008, 2009, and 2013)
Grammy Award for best musical theater album (2012)
MTV Movie + TV Award for best musical performance (2000)
10 Richest Voice Actors in the World 2020
10. Nancy Cartwright – $80 million
9. Hank Azaria – $80 million
8. Harry Shearer – $85 million
7. Yeardley Smith – $85 million
6. Dan Castellaneta – $85 million
5. Julie Kavner – $85 million
4. Seth MacFarlane – $300 million
3. Trey Parker – $600 million
2. Matt Groening – $600 million
1. Matt Stone – $700 million