As stereotypical and as clichéd as it may sound, the truth remains that the Arab region boasts of several rich sheiks, most of whom hail from the United Arab Emirates. Many of these sheiks draw the majority of their wealth from the energy industry thanks to the huge abundance of crude oil reserves that pervade the region. Some have also diversified their holdings and interests to areas that go beyond oil, thus further strengthening their bottom-line. With the wealth garnered, many of these individuals live a life of relative luxury. Some have also committed to giving back to society through various philanthropic gestures.
The Top Ten Richest Sheikhs in The World
10. Faisal Bin Qassim Al Thani
Net Worth: $1.4 Billion
Nationality: Qatar
Source of Wealth: Al Faisal Holdings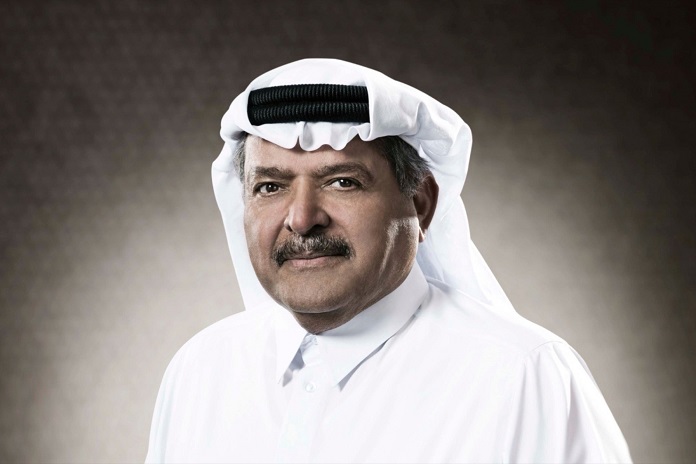 Some of the richest sheikhs in the world owe their wealth to family patronage and assistance. It is, however, a different ball game when it comes to Faisal Bin Qassim Al Thani. The foremost Qatari businessman is a self-made billionaire who has managed to achieve his status by sheer dint of hard work.
As the story goes, Al Thani began his entrepreneurial life as a car parts seller in Doha at the age of 16. From there, he became the sole distributor of Bridgestone Tires in his country and soon started a small trading company with a startup capital that he had gotten. This was in the 60s and in the intervening period, Al Faisal Holdings has grown into one of the largest conglomerates in Qatar. The company has several subsidiaries and their interests spread to areas such as manufacturing, trading, services, transport, entertainment, and education. One of their major subsidiaries is the Al Rayan Tourism & Investment Company (ARTIC) which has more than 25 hotels spread across the Middle East, North Africa, Europe, and the United States of America.
Did You Know?
Faisal Bin Qassim Al Thani has a museum which is dedicated to promoting Qatari culture and heritage.
9. Abdulla Al Futtaim
Net Worth: $2.1 Billion
Nationality: United Arab Emirates
Source of Wealth: Al Futtaim Group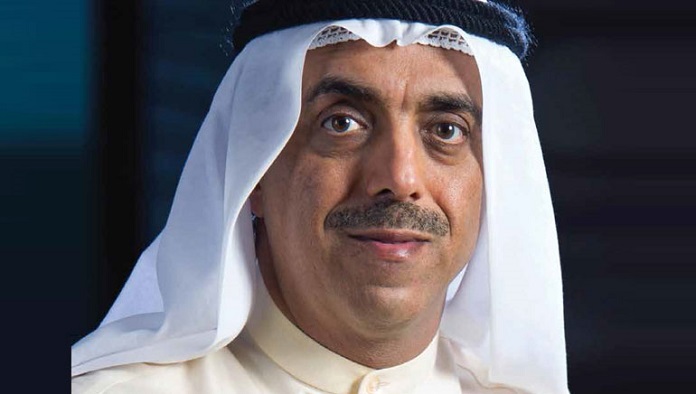 Al Futtaim is the founder of Al Futtaim Group, a company that employs about 44,000 employees and has interests in several sectors, including the automotive, electronics, insurance, services, real estate, and retail industries. The group's first taste of success came with their motor division which was able to nab deals to become the exclusive distributors of Toyota vehicles in the U.A.E in the 50s. Toyota accounts for 30% of the auto market in the Emirates and this predictably made the company's revenue soar.
With the profits made from the auto sector, the Al Futtaim Group has founded the largest insurance company in the UAE known as Orient. They have also been able to make some smart franchising deals with the license to operate Hertz, Ikea, Toys "R" Us, ACE, and Zara Stores in the UAE. The Al Futtaim Group has also extended its influence beyond the Middle East. They have purchased not less than 27 Marks & Spencer stores in Hong Kong and Macau, bringing their worldwide total to over 73.
Did You Know?
Al Futtaim's son, Omar, is now the CEO of Al Futtaim Group.
8. Hussain Sajwani
Net Worth: $2.3 Billion
Nationality: UAE
Source of Wealth: Damac Properties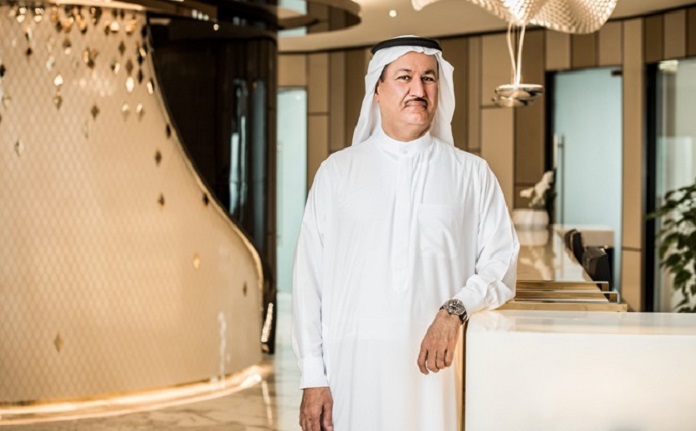 Hussain Sajwani has been described as the Donald of Dubai and the reason for this is that he is the chairman of one of the foremost luxury real estate property developers in the city – Damac Properties. Sajwani first dabbled into real estate while in college, selling time-share apartments. He later landed a job in the corporate world upon graduation and spent two years in that role before deciding to become a catering business contractor.
With the profits made from clients such as the US military, Sajwani was able to buy his first property and develop his first hotels in Dubai in the mid-90s. By the time the city decided to allow foreigners to own land in 2001, he was well-positioned and promptly incorporated his Damac Properties a year later. The company remains in existence to date and has developed some 15,500 apartments. It also pulls in a revenue of about $2 billion each year with net margins of 50%. Another thriving arm of Sajwani's business empire is his investment company. His private investment firm, Vision Investments, acquired Italian fashion group Roberto Cavali in 2019.
Did You Know?
Sajwani often entices customers of his luxury apartments with outrageous complimentary gifts such as Lamborghinis, Bugattis, and jet skis.
7. Suhail Salim Bahwan
Net Worth: $2.3 Billion
Nationality: Oman
Source of Wealth: Suhail Bahwan Group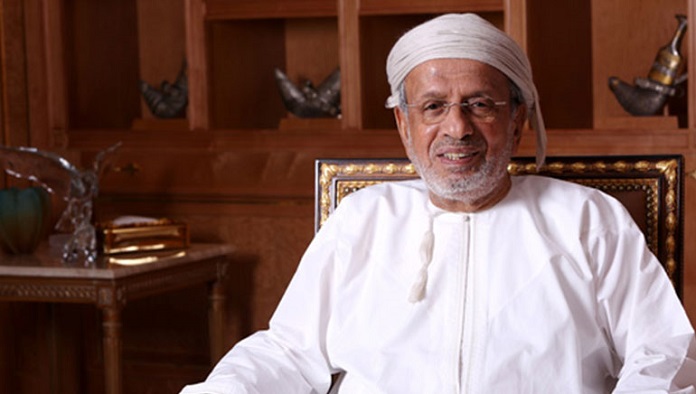 Bahwan didn't come by his fortune overnight but had to build it up over the course of several years. As the story goes, he dropped out of school in 1952 (at the age of 15) and started sailing trading ships, known as Dhow, to India. On the trip, he took dates and fish, and while coming back, he brought rice, oil, and clothes. All of these items were sold by Suhail and he was thus was able to garner the revenue with which he purchased a second ship and diversified his business into building materials by 1955.
In 1965, Suhail and his younger brother Saud set up a shop selling building materials and fishing nets in the Omani capital of Muscat. Buoyed by the economic development in the country in the 60s and 70s, the brothers were able to obtain licenses to sell Seiko and Toyota goods exclusively. From thereon, they morphed into a conglomerate dealing in areas such as telecommunications, electronics, healthcare, travel, transport, shipping, and furniture.
The two brothers will later divide their empire in an amicable settlement in 2002. Saud got the Toyota dealership as well as the construction and equipment division. Suhail, on the other hand, kept the division that deals in electronics, I.T., travels, food products, trading. Both companies remain the backbone of the Omani economy as they are the largest private employers in the country.
Did You Know?
Suhail Salim Bahwan won the Arab League Award for voluntary work in 2017.
6. Tamim bin Hamad Al Thani
Net Worth: $2.5 Billion
Nationality: Qatar
Source of Wealth: Qatar Investment Authority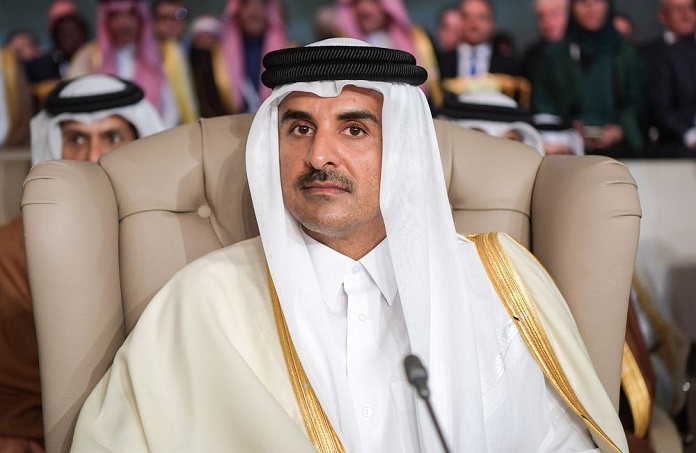 Tamim is not just one of the richest sheikhs in the world but also the crown ruler of Qatar i.e. the emir. Born in 1980, Tamim followed in his father's footsteps to study in the Royal Military Academy in Sandhurst. He graduated in 1998 and immediately went into the Qatari military. From there, he went on to hold several strategic positions in the country and so by the time his father abdicated the throne in 2013, there was no doubt who would take over.
Tamim now reigns supreme as the emir of Qatar and under his rulership, he has boosted his country's international stature by attracting popular sporting events such as the Asian Games and the 2022 World Cup. In the business world, he has overseen the Qatari Investment Authority which has invested billions in British businesses such as Barclays Bank, Sainsbury's, and Harrods.
Tamim's reign has not been without controversies though. His country has been accused of terrorist-financing as a result of their support for hardline Islamist groups. Qatar has also faced harsh criticisms for its poor treatment of the foreign migrant workers involved in the construction of venues for the 2022 World Cup.
Did You Know?
Tamim bin Hamad Al Thani is the founder of Oryx Sports Investment which owns the French football club, PSG.
5. Majid Al Futtaim
Net Worth: $3.6 Billion
Nationality: United Arab Emirates
Source of Wealth: Majid Al Futtaim Holding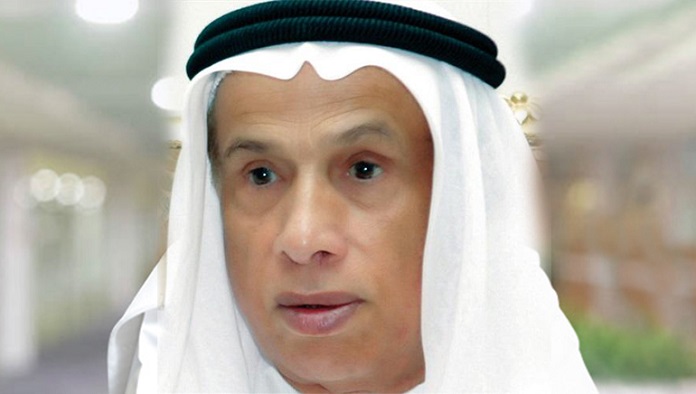 Another member of the Al Futtaim family that ranks amongst the richest sheikhs in the world is Majid Al Futtaim who is the cousin of Abdulla. Both men were previously in business together under the Al Futtaim Trading Group. Unavoidable rivalry later arose and Majid decided to found his own Majid Al Futtaim Group in 1992. He still retained some ownership in the Al Futtaim Trading Group but by 2001 he decided to sell his stake in the company to his cousin in a deal worth millions of dollars.
The deal was signed under the auspices of the crown prince of Dubai as well as the UAE defense minister – General Sheikh Mohammed bin Rashid Al Maktoum. Majid continues doing his own thing to date and has gotten quite successful at it. His Majid Al Futtaim Group operates in the real estate and hotel sector and has about 13 hotels and 26 malls. It also has an exclusive license to operate hypermarkets for the French retail giants, Carrefour, in the Middle East, Africa, and central Asia.
Did You Know?
Majid's son, Tariq, sits on the board of Majid Al Futtaim Holding in addition to other non-family members.
4. Abdulla bin Ahmad Al Ghurair
Net Worth: $3.7 Billion
Nationality: United Arab Emirates
Source of Wealth: Abdulla Al Ghurair Inc.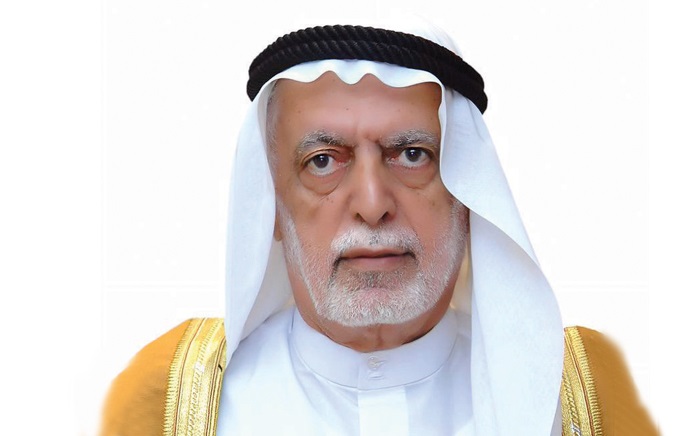 The 4th richest sheikh in the world is another Emirati billionaire businessman known as Abdulla bin Ahmad Al Ghurair. Just like Suhail Salim Bahwan, Al Ghurair first made a little fortune from trading ships. From there, he invested in property markets and soon founded the largest private bank in U.A.E known as Mashreqbank. From banking, Al Ghurair has been able to establish a conglomerate that spans food, construction, and real estate. He has built up a fortune in the process and uses it to live the good life. He is also giving back to society as well.
Al Ghurair has a long passion for education. Despite being a dropout, he set up a primary school in a rural town in his 30s. As more wealth came his way, the business magnate has used his funds to invest in education in the Arab world. The key vehicle for doing this is the Al Ghurair Foundation to which he pledged about $10 billion in 2015. With the funds, the foundation has provided scholarships to about 787 students from 22 Arab countries. Some of these children are from war-torn countries and wouldn't have been able to attend college without that help.
Did You Know?
Al Ghurair is married to multiple spouses and has as many as 29 children.
3. Sheikh Mohammed bin Rashid Al Maktoum
Net Worth: $14 Billion
Nationality: United Arab Emirates
Source of Wealth: Dubai World, Dubai Holdings, Investment Corporation of Dubai, etc.
Al Maktoum took over as the ruler of Dubai, as well as vice president and prime minister of the UAE, in the year 2006. Under his leadership, Dubai has consolidated its status as an international trade and financial center. It is also a major tourist destination and this has led to an increase in the Sheikh's personal fortune. Another major moneymaker for Al Maktoum is horse racing. He is the founder of the largest horse racing team in the world, Godolphin, as well as a stallion breeding operation known as Darley. Godolphin has won about 6,000 races across various parts of the world since 1992.
While Al Maktoum has his business and public service life under firm control, the same cannot be said of his personal life. His youngest wife, Haya, deserted him in April 2019 and ran to the U.K. with their two children. She has since applied for a no molestation order as well as the wardship of the two children. Even more scandalous for Al Maktoum is the accusation that he has imprisoned two of his daughters; Latifa and Shamsa. Their imprisonment came after both women attempted to escape their father's control.
Did You Know?
Al Maktoum frequently attends major horseracing events such as Britain's Royal Ascot.
2. Khalifa Bin Zayed Al Nahyan
Net Worth: $18 Billion
Nationality: United Arab Emirates
Source of Wealth: Abu Dhabi Investment Authority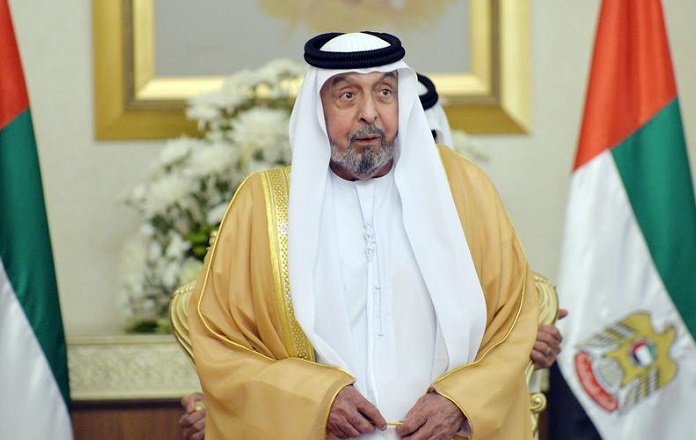 Sheikh Khalifa is the emir of Dubai's wealthier neighbors, Abu Dhabi. He is also the president of the entire United Arab Emirates. Khalifa, therefore, sits atop the control of the Emirates' huge crude oil reserves valued at 97.8 billion barrels. He also runs one of the largest sovereign wealth funds in the world with assets of $830 billion. All this makes it a given that the sheik is quite rich on a personal note. His financial dealings, however, came under scrutiny following the revelation of his name in the infamous Panama Papers investigation of 2016.
The investigation revealed that Sheikh Khalifa is one of the richest landlords in London with a real estate empire worth a combined £5.5 billion. It includes a nine-story luxury apartment block in Kensington, a huge office block in Berkeley Square House, a mid-century building in Mayfair that houses several stores including Hermes, the Tilney house in Mayfair, a high-end office block in Berkeley Street, a string of four detached homes in Ham Richmond, and 16 Berkeley Square which houses the exclusive nightclub and celebrity hangout, Annabel's.
Did You Know?
The tallest building in the world, the Burj Khalifa, is named after Khalifa bin Zayed Al Nahyan.
1. Salman bin Abdulaziz Al Saud
Net Worth: $18 Billion
Nationality: Saudi Arabia
Source of Wealth: Saudi Arabia Oil Company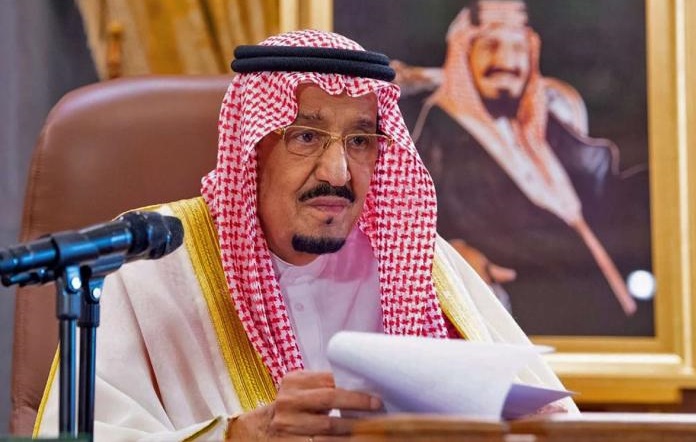 Given that his country has the world's largest reserves of crude oil deposits, it doesn't come as a surprise to know that the king of Saudi Arabia is the richest sheikh in the world. Beyond oil, Al Saud also has a stake in the Saudi Research and Marketing Group that owns several newspapers and magazines. As is customary in such things, Al Saud is now focused on grooming his successor and that is one of his sons named Mohammed Bin Salman. Bin Salman is wasting no time consolidating his position and has reportedly detained several members of the royal family viewed as threats. He has also been fingered in the execution/assassination of several critics, including journalist Jamal Khashoggi.
Did You Know?
Salman bin Abdulaziz Al Saud served as the Governor of Riyadh province for 48 years (1963 – 2011).
Recap of the Ten Richest Sheikhs in The World and Their Net Worths
1. Salman bin Abdulaziz Al Saud – $18 billion
2. Khalifa bin Zayed Al Nahyan – $18 billion
3. Sheikh Mohammed bin Rashid Al Maktoum – $14 billion
4. Abdulla bin Ahmad Al Ghurair – $3.7 billion
5. Majid Al Futtaim – $3.6 billion
6. Tamim bin Hamad Al Thani – $2.5 million
7. Suhail Salim Bahwan – $2.3 billion
8. Hussain Sajwani – $2.3 billion
9. Abdulla Al Futtaim – $2.1 billion
10. Faisal Bin Qassim Al Thani – $1.4 billion