Someday, we all want to attain the millionaire status, but sadly, some of us don't even have the nerve to dream that big. as long as we can manage through each day, we seem OK, but greatness will actually begin when you refuse to identify with the "just OK" status. From our research, the easiest way to becoming a millionaire is by creating or inventing something that'll be of great need to the immediate society and that could just about be anything. Have you ever come up with an idea but shied away from it just because you were ridiculed by friends or just maybe because you thought to yourself "My! that is really stupid?" Well, you never know, that could have been the beginning of your millionaire journey, maybe after reading the ideas that made these average people become millionaires and even billionaires, you would want to revisit that idea and start-up something. What are we here for, if not to get you inspired *winks*.
So here, we bring you a list and a brief story of people who overcame challenges, jest by friends and society,  and went straight for it. Some of them are actually ridiculous though, but who cares, after all, it's all about the Benjamins!
10. Gary Dahl
Invention: Pet Rocks
Profit: $2 million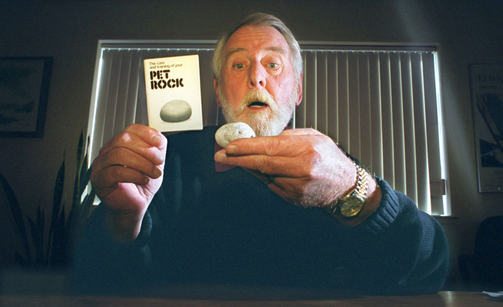 Gary's million-dollar idea was born in 1975 in an outing with a group of friends, while they complained about the difficulty in managing a pet together with their kids, Gary jokingly said it would be better if the pets were rocks, and there it all started. Gary gathered rocks and straws and packaged them in portable cartons. The pet rocks were sold like just any other live pet and came with an interesting instruction manual. What cost Gary an insignificant 3 cents for each pet rock made about 2 million sales in two months, though it was a 6-month fad, it was enough to make Gary a millionaire. That's an incredible profit margin. The pet rock later became available in 2012 under the licensed trademark of Rosebud entertainment.
9. Iris Shamus
Invention: AllerMates
Profit: $2.5 million
Allermates is an allergy alert bracelet or dog-tag for kids. After discovering her son was allergic to nuts, the poor mom became worried about her child's safety. The worry got worse when a child in her son's school was hospitalized because his teacher wasn't aware of his allergy and served him a snack he was allergic to. This pushed Iris to her idea, she thought it would be safe if kids wore bracelets or dog-tags as a warning to their allergies. With her drawing skill, she sketched fancy cartoon characters to represent the top ten food allergies, and made them into bracelets, kids immediately fell in love with it. Allermates is sold not just in the US but in the UK and parts of South Africa. An invention made out of motherly love made her a millionaire, who would have guessed?
8. Stuart Anders
Invention: Slap Bracelets
Profit: $5 million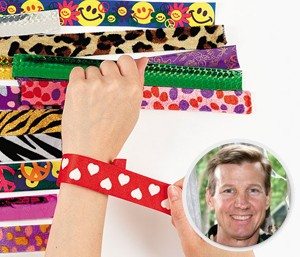 Stuart Anders made his invention as a high school teacher. The Slap bracelet is a long, thin, fabric or plastic-covered stainless steel bracelet it has a rather tough and solid look but immediately transforms into a bracelet when slapped with a little force on the wrist. The Slap bracelet idea was fascinating to many especially to the kids and teenagers as it was something that had never been seen before, the kids purchased them in numbers with varying designs. It was the 80's and 90's vogue. The teacher's invention didn't have to be tech-inclined to make him a millionaire.
7. Lisa Price
Invention: Carol's Daughter
Profit: $10 million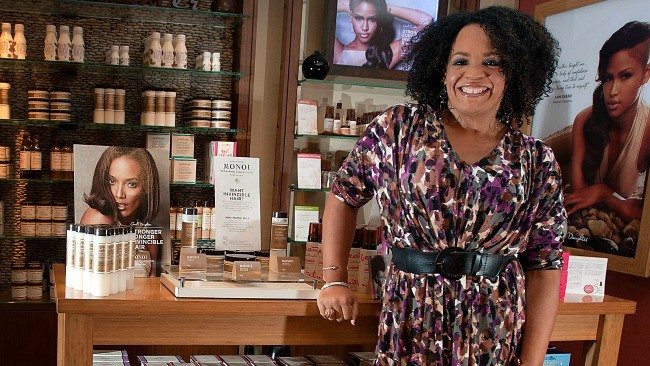 Price is one young lady, who is worth her name. In the '80s, she started making organic toiletries, hair and skincare products in her very own kitchen and introduced it to the local market. She named the products Carol's Daughter, after her mom Carol Hutson. Her products didn't sell as much as she would have liked but after she was featured in the Oprah Winfrey Show and got an endorsement from Oprah, her business hit the sky and boomed into millions. She also has a hand-full of celebrities including singer Mary J. Blige and rapper Jay-Z investing in her business.
6. Abe Bookman & Albert Carter
Invention: Magic 8 ball
Profit: $20 million
The two invented the Magic 8 Ball, a fortune-telling toy way back in 1940. The invention was inspired by a similar device belonging to Albert's mom who was known by many to be a psychic. The Magic 8 Ball is a 20 sided die that has been placed in a billiard ball, which contains blue dye. The user is to ask the ball a polar question and turn the ball with the window facing up, to obtain his reply which appears in white writing on the black part of the billiard ball, the answer is a reflection of any of the 20 sides of the inner die. With our ever-inquisitive society, eager to know what the future holds, the item made an incredible huge sale.
5. Richard T. James
Invention: Slinky
Profit: $50 million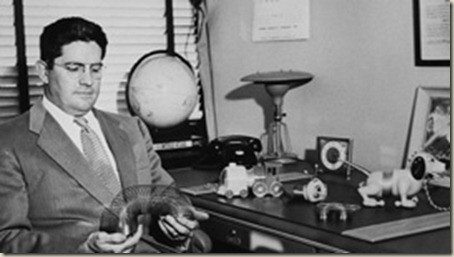 This invention goes way back in the '40s. James had a mechanical engineering degree from the University of Pennsylvania. Prior to his invention, James was a naval officer, he came up with the toy after he accidentally dropped a spring he was working with and saw how it moved even after it had hit the ground. The toy named by his wife as Slinky was made. It was able to go down the stairs without aid. He started the business with a loan of $500, just for buying a few steels. He sold more than 250 million slinky toys and successfully transformed the business into a $50 million venture.
4. Jennifer Telfer
Invention: Pillow Pets
Profit: $100 million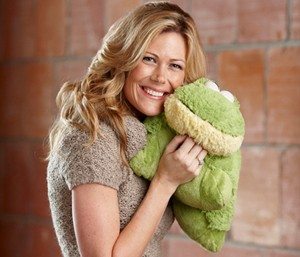 Telfer is the owner of the Pillow Pets. A pillow pet does exactly what the name says, a pet that can be transformed into a pillow. When she started out, most of her friends and other people saw it stupid for her to invest in such stuff. The idea actually came up when countless times, her son effortlessly fell asleep on his stuffed animal. Telfer didn't hesitate, she started the first Pillow Pet and look at what she made from it. Again, another motherly love-inspired idea makes millions.
3. Scott Boilen
Invention: Snuggie
Profit: $200 million
Imagine that the weather is so cold and you need to be all wrapped up in a blanket but still want to be able to use your hands, then a Snuggie is all that you need. A Snuggie is a blanket with sleeves. Thanks to Scott for creating this wonderful piece. His invention was thought by many to be stupid, but eventually, people saw how useful it could be and fell in love with it. With the partnership with top sports teams and other leading companies, Snuggie became a top-selling brand that made Scott a whopping $200 million profit.
2. Sara Blakely
Invention: Spanx
Profit: $1 billion
She wanted that comfy feeling the upper part of a pantyhose gives but didn't want it down to her legs as she wanted to wear a pair of loose pants, with such thing non-existent, she made one by cutting off her pantyhose few inches above the knee level, and that was the idea that leads to Spanx, Sara's underwear company. Blakely started Spanx with some thousand dollars, she saved as a fax machine seller, and in 2015, according to Forbes, she is the 17th richest self-made woman in America. I'm sure like Sara, many other women were fed up with the limited use of the long pantyhose but Sara took it as a project and out of it she made millions, Oh wait!! billions.
1. Ty Warner
Invention: Beanie babies
Profit: $2.6 billion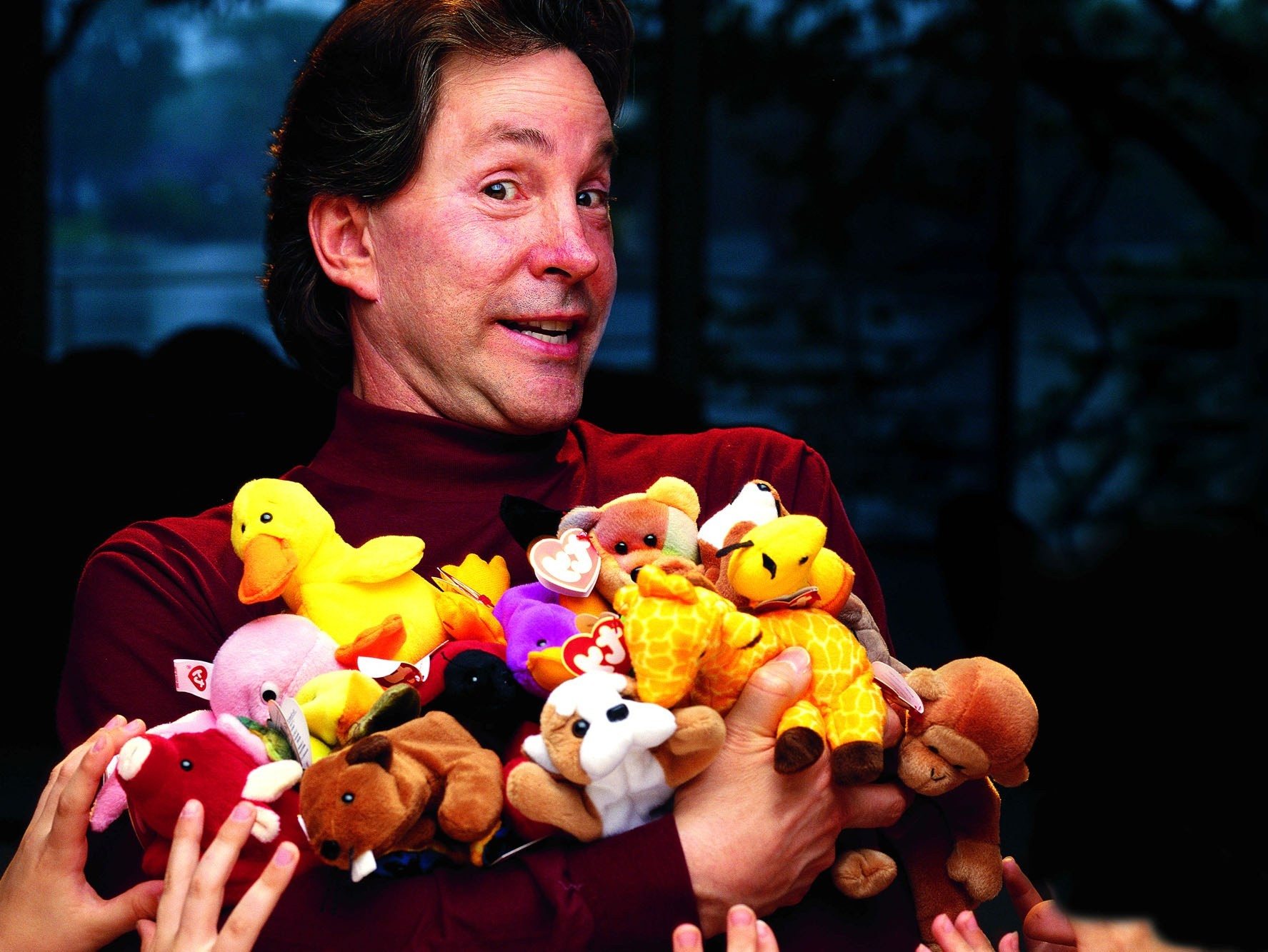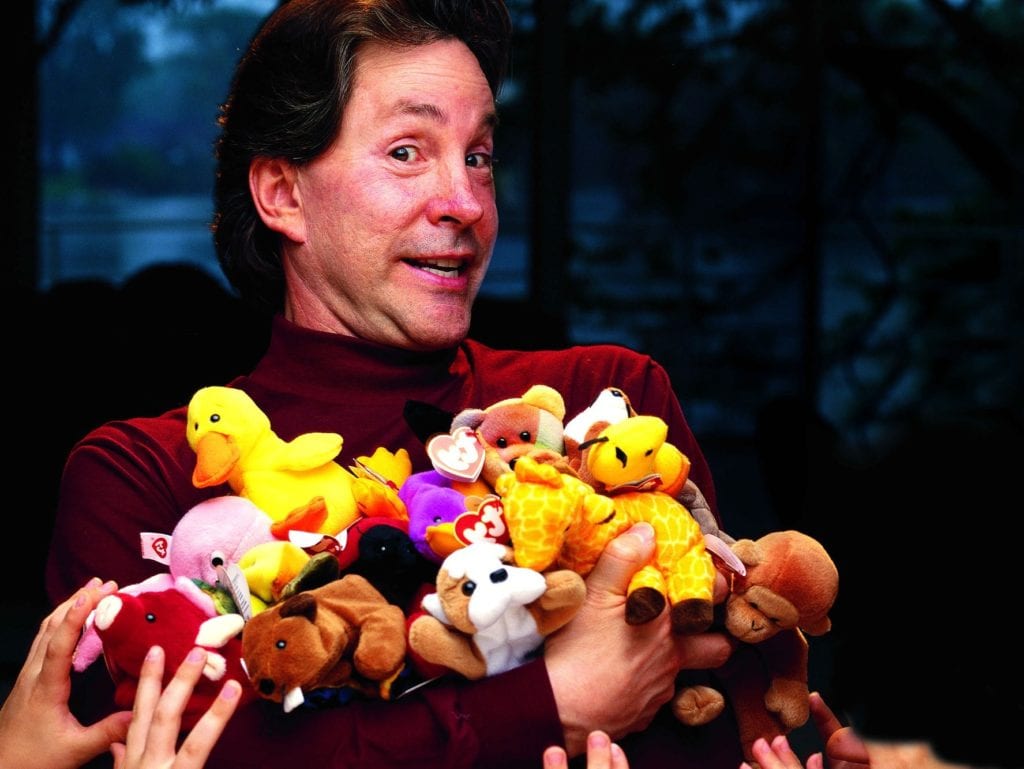 Warner, an alumnus of Kalamazoo College, Michigan is the owner of the Beanie Babies manufacturing company Ty Inc. Coming from Chicago, he introduced the idea of creating stuffed animals, with a higher standard other than the conventional ones by making them capable of realistic movements. It's been more than two decades since the launch of the business in 1993 and he is now among the richest men in America.