For a long time, digital cameras were the best ways of taking pictures, even among regular people, but since the advent of smartphones, with each passing year, the gap between the camera capabilities of phones and digital cameras gets blurrier, and for a lot of people today, their regular iPhone or Samsung device would do just fine for taking pictures. However, some still revel in photography as a hobby in the traditional sense with the use of digital cameras, but it can be a very expensive hobby.
How expensive you ask? Below, we have compiled a list of the most expensive digital cameras ever made, and the astronomical figures might surprise you. Check it out below.
Most Expensive Digital Cameras Ever Made
1. 1923 Leica O-series no. 122 – $2.9 million
The Leica name has been at the forefront of digital cameras for a very long time, going back to 1914 when it was established by Ernst Leitz.
Before his company went into commercial production, it released 25 test cameras for enthusiasts to get a feel for product design of the soon to be giant in the photography industry. That test release turned out not just to be a great introduction for Leica, but a record-setter in the future.
In 2018, one of the test cameras, the Leica 0-series no.122, which is now only one of three cameras still in its original condition, sold to a private collector from Asia for a whopping $2.9 million. The bid for the rare piece of digital camera history began at $400,000 but the competition to own one drove its price to a record-breaking end.
2. 1923 Leica O-series no.116 – $2.36 million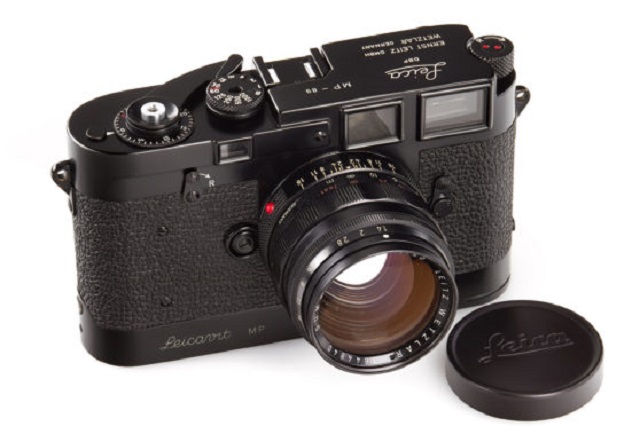 Before the Leica 0-series no. 122 become the most expensive digital camera ever made in 2018, the record was held by another Leica product, the Leica 0-series no. 116, which held the record at a close $2.36 million.
It achieved the feat in 2012 when it was auctioned at the WestLicht Camera Auction, the same auction which produced the current holder.
Also one of the 25 original set produced to launch the Leica brand, it wasn't in perfect condition as much as the first on the list, but the desire to own a vintage Leica product, especially one with historical value proved too great to be bogged down by mild perfection issues, which led this camera to land at number two among the most expensive digital cameras of all time.
3. The Leica M Typ 240 – $1.8 million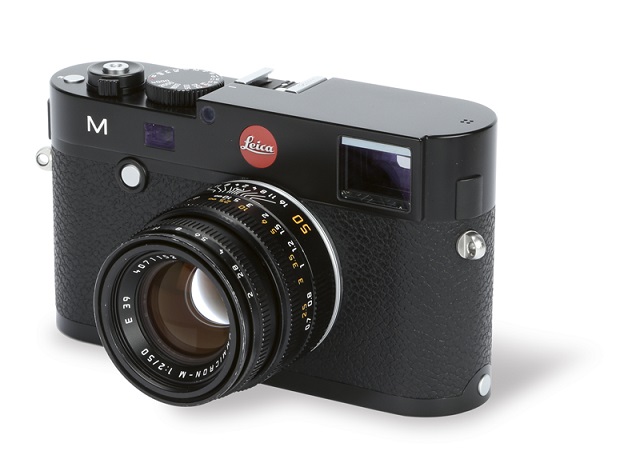 If you are not a photography fan, the name Leica might be strange to you considering the world of digital cameras is an industry dominated by popular brands like Sony and Canon; which is why there is probably no better way to learn about the iconic status of the brand than the fact that its products occupy the top three spots among the most expensive digital cameras ever made.
The Leica M is a custom-made Leica camera that was made by Jony Ive and Marc Newson. It was designed over a period of 85 days, with 561 models and 1,000 prototype parts, before going through a manufacturing period of 725 hours.
The result was a perforated anodized aluminum case rangefinder camera with a body and lens that were made out of special alloy. Other worthy technical specifications include the fact that this camera has 24-megapixel full-frame CMOS sensor, 3-inch LCD screen and offers full HD 1080p video. With such an advanced design and its technical offerings, it is no wonder it sold for $1.8 million.
The money from the sale of the camera was donated to a charity fund to fight AIDS, tuberculosis, and malaria in Africa.
4. Gold Plated Leica Luxus II – $620,000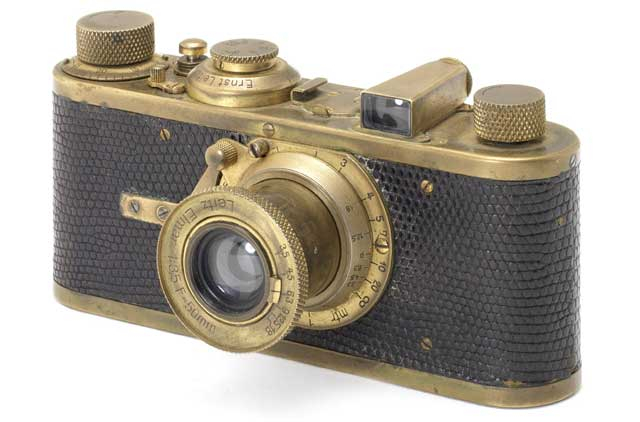 When it comes to the most expensive digital cameras in the world, it is Leica's world and other brands are just living in it. Coming in as the fourth consecutive Leica product to make the list is the gold-plated Leica Luxus II which, as the name suggests, derived its price tag from its material.
The camera, which was made in 1932, is only one of four ever made and if there is any chance of this particular product moving up this list, it would require finding the other three, because, at the moment, their whereabouts are unknown.
The camera went on auction in 2013 and although the expectation was for its to crack the $1 million club and fetch $1.2 million at the Hong Kong auction, it pulled half of it, enough to feature among the most expensive digital camera ever made.
5. O-series Leica No. 107 – $500,000
Wrapping up the top five is another one of the O-series cameras produced by Leica. Believed to be the first of the rare O-series Leica to change hands, it fetched $500,000 at an auction.
While the other O-series Leicas were sold to regular people as a test product in 1923, this camera was the seventh produced in the series and it was shipped to New York in the company's application for a US patent, becoming the first-ever Leica product to be exported.
Of course, despite its rich history, it still falls short in the price of the others in the series, but what it lacks in price, it makes up for in its status as a rare piece of early photography technology.
6. Hasselblad Space Camera – $281,250
Cameras are very important to space travel, especially as a means of studying our universe and in 1962, the Hasselblad Space Camera became the first camera to go to the moon when it accompanied astronaut Walter Schirra, who was also a photography enthusiast, on his journey in the Mercury 8
The Hasselblad camera that made it onto the trip was not the standard one sold in stores, having undergone various changes in order to work perfectly in the environment, which is why when it went up for auction in 2014, it was snapped up by a space historian for $281,250, making it the sixth most expensive digital camera ever made.
7. Phase One XF IQ4 150MP Camera System – $55,000
This camera is purely made for professionals and even its branding acknowledges its super expensive price as a digital camera. The professional medium format camera can take life-like pictures thanks to its 150-megapixel back-illuminated sensor, which is twice what you would expect from regular mirrorless cameras which come with a full-frame sensor.
Of course, that is not the only thing that earned this camera system its price tag. It also comes with a mini-computer system that allows you to edit the pictures you take on the Phase One camera. Using the inbuilt Capture One software, you can edit raw files on the camera without the hassle of transferring to your laptop or desktop computer, and all it would take to enjoy this piece of camera technology is $55,000.
8. Hasselblad H6D-400c MS – $48,000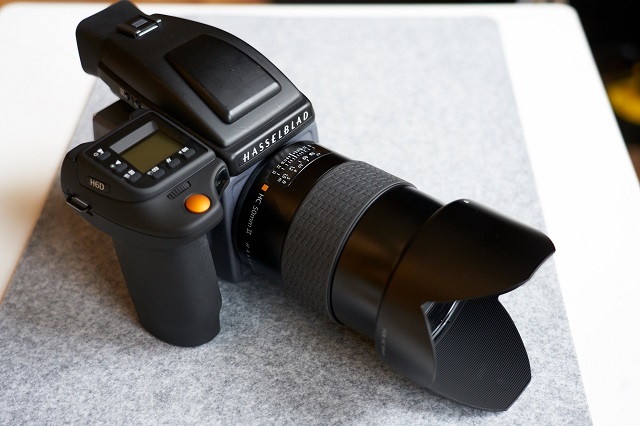 At number eight among the most expensive digital cameras ever made is the Hasselblad H6D-400 MS, which could set you back an estimated $48,000.
So, why does it cost so much? Well if you were to acquire one of these medium format cameras, you would be getting a camera that has a multi-shot capture, i.e the ability to shoot different (up to six) separate exposures which are then blended into one picture.
It also offers a 100-megapixel high-resolution CMOS sensor that allows you to pack a large amount of detail into each shot. Add its 15 stops of dynamic range and its UltraHD 4K video recording and you get why it costs enough to be among the most expensive digital cameras ever made.
9. Hasselblad H5D-200c – $45,000
Hasselblad joins Leica as one of the brands to have multiple entries on this list. Its next entry is the Hasselblad H5D-200c, which is a multi-shot medium format system that makes use of trademark pixel-shifting technology to push the camera's 50MP sensor to take 200-megapixel images.
Released in 2014, the camera was designed as an improvement on the H4D 50MS and the 200MS. Its multi-shot feature allows the user to select single shot modes as well as multi-shot modes where the user can combine a series of captures into one image.
For photography enthusiasts, a $45,000 camera might not be that much of an expense, but to other people, that is the cost of college tuition or a brand new SUV. One thing is for sure, based on the technical abilities of the H5D, potential owners would be getting their money's worth.
See Also: 10 Most Expensive Rare Books Ever Sold and How Much They Cost
10. Diamond Canon IXUS – $43,656
When Canon celebrated ten years of digital ELPH in 2006, it decided to make a diamond-encrusted camera to be sold for charity. The camera which they named the limited-edition Canon IXUS, is encrusted with 380 diamonds and only ten of them were made in celebration of the milestone.
Other than the diamonds, the camera itself has no other special feature other than the traditional specifications of the PowerShot SD640.
It was sold at an auction for $43 thousand to become the tenth most expensive digital camera ever made, and while the buyers might feel that is a lot of extra money to pay for a camera with diamonds, they can feel better knowing that their money went to the Red Cross who will put it to good use.