When it comes to gifts, everyone, at least most people believe that it is the thought that counts, and thus, thoughtful gifts are considered above all else, to be the best kind of gifts, but when you are a celebrity, thoughtful can sometimes mean really expensive, and some of the most expensive celebrity gifts ever have proven just how costly a gift for people that already have everything can be.
From a private island to private jets, the costliest celebrity gifts have been out of this world. We took a look at some the most expensive gifts celebrities have ever gotten or given. Check it out below.
Most Expensive Celebrity Gifts Ever
1. Jay-Z's Bombardier Challenger Jet – $40 million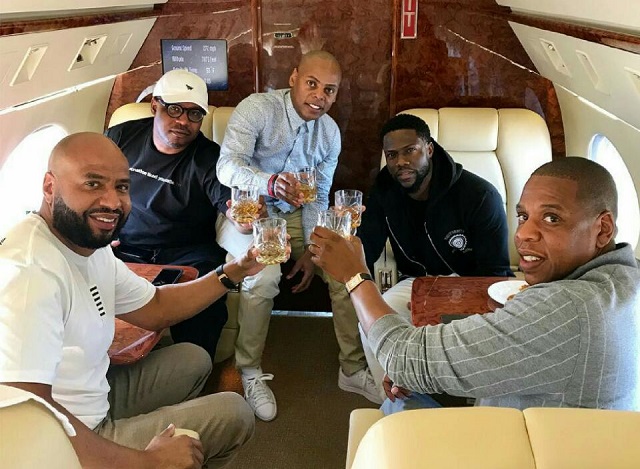 The relationship between Jay Z and Beyoncé has been one of the most studied and admired relationships in the world, and it is difficult not to see why when Beyonce is gifting a whole private plane to her husband.
She gave him the gift in celebration of Father's Day because simply getting him a card or a mug with a 'Best Dad' inscription is too pedestrian.
The plane, which cost about $40 million, is most definitely the most expensive celebrity gift ever, and it came with all sort of cool amenities. It has seats for 15 passengers, a living room, a bedroom, kitchen for those days when you need your own first-class meal freshly made in the air and two bathrooms.
Naturally, with Jay Z being a man who doesn't shy away from flaunting his wealth in his music, the private jet has featured in a music video for one of his songs, Excuse Me, Miss.
2. Tom Cruise's Gulfstream Jet for Katie Holmes – $20 million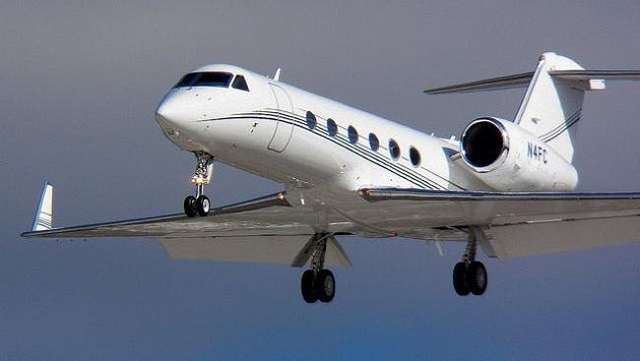 We know for celebrities, having a private plane is often a career necessity for having to shuttle their entire crew and team between locations for an event and avoiding the constant attention at airports, but still, not everyone is a fan of flying.
That is what Tom Cruise tried to correct for his then-wife, Katie Holmes, whom he bought a $20 million Gulfstream jet just to get her to love flying as much as he does.
The jet was bought in 2005 but as it turned out, it wasn't enough to eradicate her phobia for flying because she hardly used it.
3. Brad Pitt's Island from Angelina Jolie – $12.2 million
For a very long time, and we mean a very long time, the world believed Bradgelina was immune to the rampant death of beloved relationships in Hollywood, and it wasn't difficult to believe that when they do things like adopt babies all over the world and gift private islands to each other.
Over the course of their relationship/marriage, Brad Pitt and Angelina Jolie have been known to give extraordinary gifts to each other, and another one of them might even pop up again on this list, but at number three of the most expensive gifts a celebrity ever gave or received, is this $12.2 million island from Jolie to Brad Pitt.
The island is shaped in the form of a heart, which is just totally adorable. Is it natural or was that an extra cost incurred for the gift? We don't know, but the base cost alone is extraordinary.
4. Victoria Beckham's Necklace From David – $8 million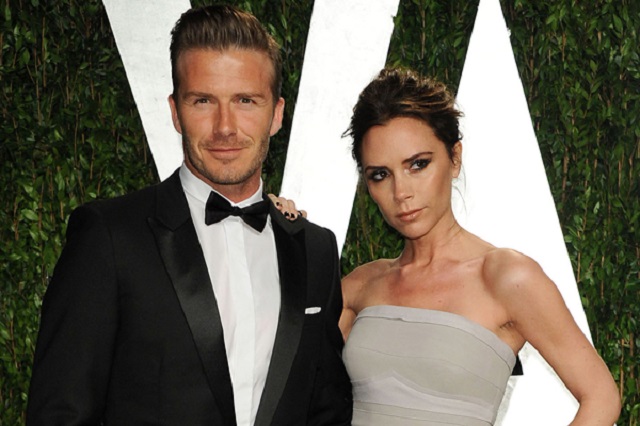 David Beckham's head might seem buried in bringing a soccer team to Los Angeles these days, but back in his playing days, the English soccer player, who was a global star took some of the sweet mega salaries he earned per week and bought an $8 million Bulgari diamond necklace for his wife, Victoria Beckham.
Do we think it is fair that the rest of us now has to look up to that kind of gift? No, but that is what happens when you are one of the richest celebrity couples in the world, you give some of the most expensive gifts in the world to each other.
Other than the necklace, David Beckham is also known to have gifted a winery in Napa Valley, California to his wife that cost seven figures in 2008. Quick, someone stop this man! He is making the rest of us look bad.
5. Ten Burger King Franchises for Kim Kardashian – $5 million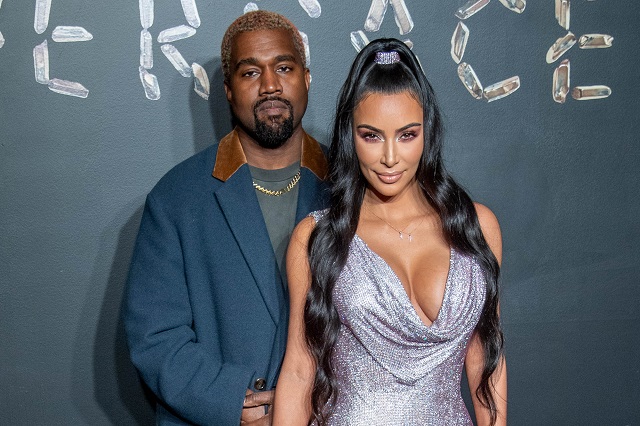 Despite the strange, and often controversial nature of Kanye West's marriage to Kim Kardashian, the two of have been known to stay fiercely loyal to each other, and that tends to come with lavishing each other with expensive gifts.
In celebration of their wedding anniversary in 2014, Kanye bought ten Burger King franchises for his wife as a gift, worth an estimated $5 million. The ten franchise restaurants were bought in Italy, France, and the United Kingdom.
Now, if you are not a business-oriented person, such a gift might seem more like a burden, but when you are KimYe, getting someone to look over your investments on your behalf is a small price to pay for one of the most expensive celebrity gifts ever.
Of course, this is not the only time Kanye West has bought investment-related gifts for his wife. He once bought shares in Disney and Apple for her.
6. Marc Anthony's Push Present to Jennifer Lopez – $2.5 million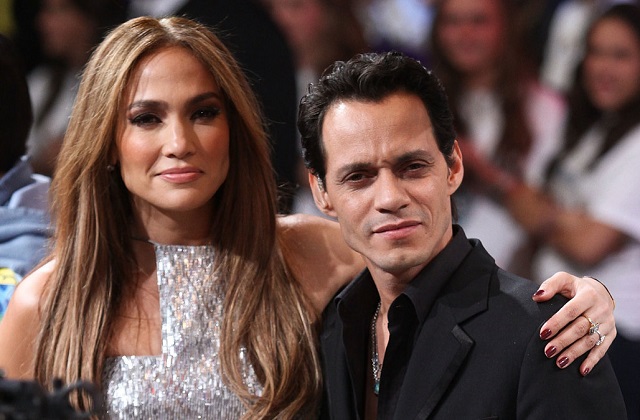 March Anthony and Jennifer Lopez were together for about a decade between 2004 and 2014, and even though the relationship between the two singers did not end up becoming the happily ever after we hoped for, they still shared a lot of memories.
One of those was the birth of their children, twins Max and Emme on the 22nd of February 2008. In celebration of Lopez for pushing out two babies at once, Marc Anthony gave her a $300,000 canary yellow diamond ring. And as if that wasn't enough, he reportedly followed it up with $2.5 million worth of diamond earrings that were imported from South Africa.
While the price alone makes them very special, Marc Anthony had each earring engraved with the initials of the twins. Talk about the most thoughtful expensive celebrity gift ever.
7. Jay-Z's Bugatti Veyron from Beyoncé – $2 million
When a couple has a combined net worth of over $1 billion, dropping $2 million on a sports car is no thang, and that was exactly what happened when the famous and iconic singer gave a Bugatti Veyron to her husband on his 41st birthday in 2010.
The car, at the time, was one of the rarest sports cars on the planet and gifting a rare and exclusive car to a man who has had a rare and successful career is one of the most thoughtful gifts ever.
The car was added to an extensive collection of supercars owned by the rapper which includes a Maybach 625, Pagani Zonda Roadster, Ferrari F430 Spider and a few more.
First a plane and a car, it would appear Beyoncé is on a mission to gift her husband his entire form of transportation.
8. Mike Tyson's Gold Bathtub to Robin Givens – $2 million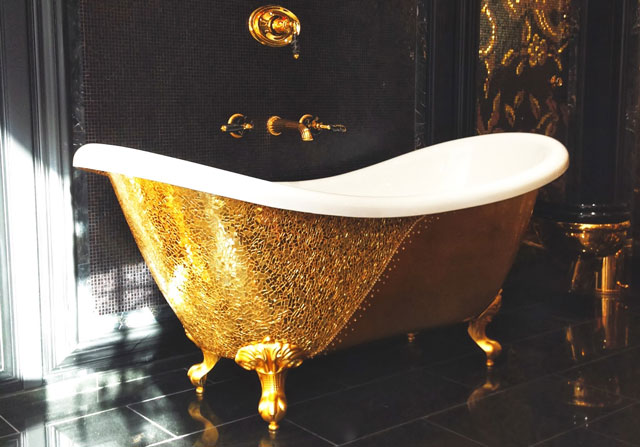 At the height of his career, Mike Tyson was the most dangerous boxer in the world as well as the best, and that made him a very wealthy man.
Just as he was extraordinary to watch in the ring, he was also extraordinary and extravagant when it came to spending his money, and that included spending lavishly. Remember the Bengal tiger?
One of his lavish expenses was a 24-karat solid gold bathtub he bought for his then-wife, Robin Givens for $2 million. We cannot even pretend to imagine what a bath in such luxury would feel like.
Unfortunately, when the marriage came to end, so did Tyson's wealth and he eventually sold off the bathtub for $1 million.
9. Angelina Jolie's Helicopter gift to Brad Pitt – $1.6 million
It would appear the most expensive celebrity gifts is a battle between Bradgelina and 'Jayonce', with both of them accounting for a majority of the celebrity gifts ever.
This time, the latest entry is from Bradgelina for a $1.6 million custom helicopter gifted to Brad Pitt from Angelina Jolie.
The gift was bequeathed to the actor in May 2012 in recognition of their engagement and the installation of a helipad at their Chateau Miraval home in South of France. After all, you can't have a helipad without a helicopter to go with it.
Other notable gifts shared by the couple include a $100,000 motorcycle and an $18.5 thousand olive tree that was over 200 years old.
See Also: 10 Most Expensive Celebrity Wedding Cakes and How Much They Cost
10. Adam Sandler's Maseratis for his Grown Ups co-stars – $1 million
The Bad Boys of Saturday Night Live is a title that Adam Sandler, Chris Rock, David Spade, Kevin James, and Rob Schneider earned during their time on the sketch comedy series.
While many of them have veered off into different career paths since then, they have remained friends and have often worked together in various films and TV shows, one of them being the box office hit movies, Grown Ups and Grown Ups 2.
In celebration of the release of the first movie, Adam Sandler bought each of his friends $250 thousand Maseratis, totaling $1 million, to take the 10th place among the most expensive celebrity gifts ever.
Each friend woke up to a brand-new Maserati on their driveway. Talk about the benefits and possibilities that come with having super-wealthy friends.