To the untrained eye, collecting antiques is nothing more than owning pieces of junk but real collectors know it is so much more than that. It is owning a piece of history. Sadly, collecting antiques, especially the most important and valuable ones is a game for the wealthy, as some of the most expensive antiques ever sold at any auction are worth several millions of dollars.
There are a lot of reasons why antiques, especially historically significant ones cost so much. They are rare, in good condition and most especially, their background. The more interesting and connected to a powerful historical figure, the more valuable it is. Take a look at some of the most expensive antiques ever sold at any auction below.
Most Expensive Antiques Ever Sold At Any Auction In The World
1. Pinner Qing Dynasty Vase – $80.2 million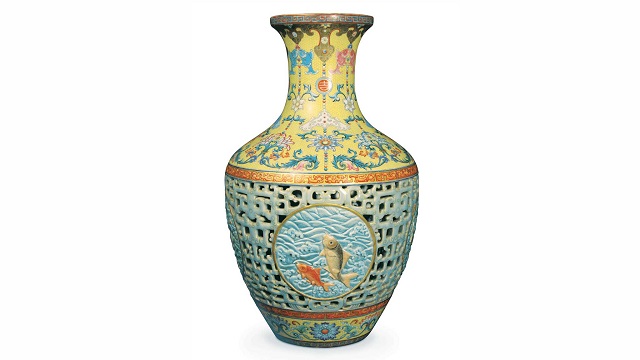 A vase would seem like an unreasonable thing to cost millions of dollars, especially when thousands of them are sold in art markets all over the world but this particular vase stands out among other vases in the world.
The Pinner Qing Dynasty Vase is a piece of 18th-century history, believed to have been made in 1740. The Chinese vase was crafted for Emperor Qianlong who was one of the most powerful people in China at the time.
The vase carries the Imperial Seal and its art features fish and flower motifs. On the surface, its art may not seem extraordinary but its background story and its good condition have made this vase the most expensive vase and the priciest antique ever sold. It sold for $80.2 million during an auction in the United Kingdom in 2010.
2. Leonardo da Vinci's Codex Leicester – $30.8 million
If Leonardo da Vinci was going to be a peripheral figure in the mind of modern people, the author, Dan Brown certainly changed that with his book, The Da Vinci Code, a global bestseller that has also been made into a film starring the beloved Tom Hanks.
Leonardo da Vinci is one of the most respected and perhaps brilliant artists of his time, certainly, one of all time and any piece of value attached to him are known to fetch a high price.
The current owner of this Codex Leicester had to fork out $30.8 million for it, and that person is no other than the beloved billionaire, Bill Gates, who bought it at an auction.
The document itself is a 16th-century scientific document that has theories and sketches across a range of subjects like astronomy and geography. Before it landed in the auction, it was previously owned by the Earl of Leicester, who bought it in 1717.
3. Badminton Cabinet – $28.8 million
Note this is no way related to the sport that involves a racket and a cork. This is a cabinet that was commissioned by the French figure, Henry Somerset-Scudamore. Another 18th-century antique, which lived in Florence during the Medici era, this cabinet is one of the most complex cabinets ever crafted and certainly one of the finest pieces of French furniture.
To bring this cabinet to life, it took 30 craftsmen a total of six years to complete. We know what you are thinking, they were either really lazy or it is a very complex cabinet design. We are inclined to think the latter as this Babyboy fetched almost $30 million and was paid for by the Prince of Liechtenstein. If you want to see why it is worth so much, the cabinet is open to the public at the Liechtenstein Museum.
4. Olyphant – $16.1 million
The Olyphant is essentially a horn and while horns still fetch high price these days, both in financial and natural value (the growing extinction of elephants), it doesn't compare to this 11th-century work of art.
The Olyphant is a dual-purpose horn that can be used in fighting battles and can also be used in hunting, which makes its other known names – battle horn and hunting horn. Its body is detailed with crafted shapes of elephants in an artistic form that is brilliant enough to make you forget an elephant was killed to make this for a minute.
Unlike some of the other objects on the most expensive antiques ever sold at auction list, it is not the only one in existence. There are six of them, and one of them fetched $16.1 million at an auction.
5. Moonflask in Pink and Blue Enamel with White Porcelain – $15.1 million
If you are more inclined to modern art styles, there is a likelihood this moonflask may not impress you, but those who share an appreciation for its design and its history are willing to pay millions of dollars to own it as someone did in Hong Kong in an auction in 2010.
This flask was crafted in the 18th century, made out of blue and white porcelain with an artistic design that could simply be described as charming.
This Chinese piece of history features a design with flaming pearl and two phoenixes while its handles have dragon scroll design and its mouth is ringed with a ruyi band.
It has passed through a few hands over the course of history and a lookalike currently sits in the Matsuoka Art Museum in Tokyo.
6. Ming Dynasty Gold Tripod Vessel – $14.2 million
This Chinese piece of art would not look out of place as a prop in the Disney film, Aladdin and that is because, apart from its design, it is made of gold.
The Gold Tripod Vessel is a late 14th to early 15th-century antique made out of 18 Karat gold. The tripod has five-clawed dragons chasing 'flaming pearls' across the clouds and it is also embellished with natural pearls, turquoise rubies, sapphires, and Chrysoberyl.
The Ming Dynasty Gold Tripod Vessel became one of the most expensive antiques ever sold at auction in April 2008 when it went for $14.2 million during an auction.
The sold piece is one of eight known to be in existence.
7. Emerald & Diamond Tiara, used to be owned by the wife of French Emperor Napoleon III – $12.1 million
Among the reasons why an antique would sell for several millions of dollars, the background story is always one of the leading factors and this particular Tiara has quite the background story.
It was worn by the wife of the French Emperor Napoleon III, Eugenie de Montijo. She lived between 1826 and 1920 and was last Empress of the French, holding the title between 1953 and 1970.
Aside from her duties as an Empress, she was known as a woman of style and she owned an extensive and unique jewelry collection, one of which is this Emerald & Diamond Tiara. However, she was not the first to own it. The specially made tiara was commissioned by Prince Guido Henckel von Donnesmarck for his wife, German Princess, Katherine Henckel.
The tiara is embellished with 11 rare Colombian Emeralds of over 500 Karats, and the headrest with diamonds. The emeralds, legend has it, were once part of another piece of history, a necklace owned and worn by a Maharajah.
It is why it sold for a $12.1 million at an auction in May 2011.
8. Antique Secretary Desk by the Goddard & Townsend Families – $11.4 million
A lot of the top most expensive antiques ever sold belonged to figures in European or Asian countries but this particular antique is closer to home.
This desk is an 18th-century American desk which was crafted by a Quaker cabinet maker. The desk is 2.8 meters tall and was made out of mahogany.
It is one of nine Goddard desks that was made, and aside from its historical value, it is one of the early designs that developed the block front look, a minimalist look that is considered American.
This particular one made antique history when it was bought by Christie's in an auction in New York for $11.4 million. It is also the highest amount ever paid for a piece of American antique furniture. It was able to fetch this price because it is believed that the other eight have been destroyed.
9. Germain Royal Soup Tureen – $9.7 million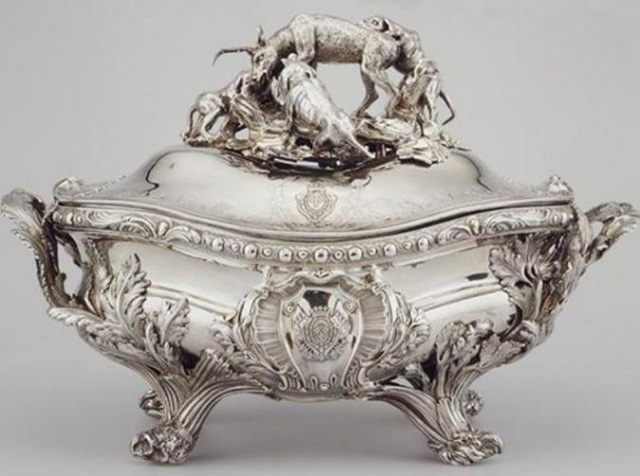 One of the most interesting things about being a historical figure is everything you do and own became significant objects of value, including the ones with mundane purposes.
Granted, this Germain Royal Soup Tureen was specially crafted, with four legs and four animals on top of the tureen as decoration, all of which, including the tureen, was made out of silver. But it is still basically a bowl for soup.
However, the current owner of this piece of French art sees more than that, probably because it was specially made for King Louis XV. It is why they were willing to pay $9.7 million for it in an auction in November 1996.
See Also: Top 26 World's Most Expensive Houses And Their Owners
10. Napoleon's Sword – $6.4 million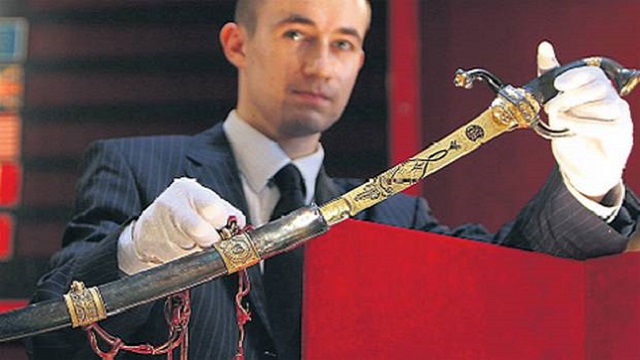 Perhaps the most significant objects in this list but sadly, the least expensive among the most expensive antiques ever sold.
Known to be one of history's greatest conquerors, Napoleon's Sword which he used when he invaded Egypt fetched $6.4 million when it was sold at an auction in Osenat, an auction house in Fontainebleau, France in June 2007.
The sword was crafted in the 18th century by French forgers and he also used it to devastating effect in the Battle of Marengo. However, the sword is not only special because of its history but also its composition. It is a gold-encrusted sword, specially designed for royalty. It is why it was befitting for Napoleon Bonaparte to gift it to his brother during his wedding.