If Air Jordan sneakers were exclusively meant for basketball players, designed to help them perform their best on the court, then their expensive prices would not be newsworthy. After all, you are supposed to invest in the skill that earns you money. But Air Jordan sneakers are more than just sport kicks, they are the pinnacle of fashion statements, to basketball players and sneakerheads.
Owning a pair of Air Jordan sneakers does not only tell the world that you appreciate the importance of looking good, but also that you recognize the greatness of Michael Jordan, who is the inspiration for the shoes. Two things that carry a lot of social currency. It is precisely why many would happily shell out hundreds of dollars to own a pair of regular Jordans. And for those who can afford it, they spend thousands on the most expensive Air Jordan sneakers ever made.
We took a look at the most expensive Air Jordan sneakers ever sold below. Check it out.
Most Expensive Air Jordan Sneakers Ever Sold
A Brief History
Before getting into the top ten list of the most expensive Air Jordan sneakers ever sold, take a look at why they cost so much, as well as why they are iconic.
Long before Nike became the leading shoe company in the world, it was a struggling company trying to break into the sneaker market that was dominated by Converse and Adidas. At the time, sneakers weren't a mainstay in basketball, and players work Converse and Adidas shoes to play.
To break into the market and revolutionize the industry, Nike made the genius move of signing Michael Jordan, a rookie for the Chicago Bulls, to a shoe contract in 1984. The $2.5 million deal was controversial. It drew the ire of pundits and observers, as well as the NBA itself.
Nike designed a signature Air Jordan shoe for him, and he wore it onto the court every night, despite being fined $5,000 per game for wearing it. The popularity of the shoe grew as he delivered magical performances every night, and soon, the Air Jordan brand became Nike's shoe business.
It eventually morphed into its own sub-brand for the shoe company, transforming Nike into the world's leading shoe company and Michael Jordan into a billionaire. Now, a look at the prices of the most expensive Air Jordan sneakers ever sold.
1. Air Jordan 12 (Flu Game)
Price – $104,000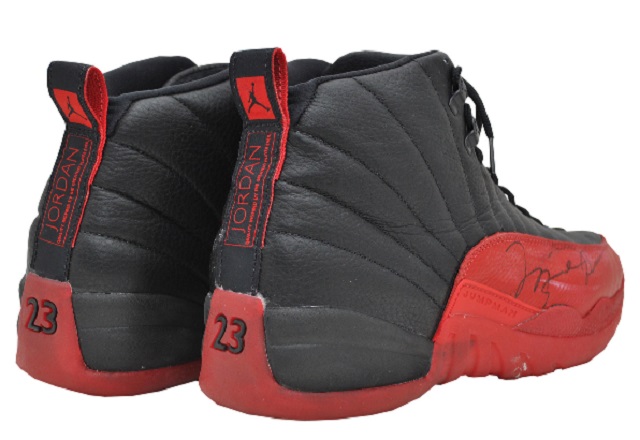 One could say beyond the stylish ingenuity of the Air Jordan brand; it is the mythological essence of the Jordan name that has made it the world's leading sneaker brand. Aside from the story of how it came to existence, some of the performances the iconic basketball player delivered while wearing the shoes have fueled that myth.
One of them is the legendary Michael Jordan flu game. During one of the many finals he played for the Bulls, in a game against Utah Jazz, Jordan helped his team to an ultra-important game five victory by scoring 38 points. All while he suffered from the flu, scoring an impressive 15 points in the 4th quarter alone.
The Air Jordan he won on the night, a pair of black and red leather kicks, have since been remade into different designs. However, the particular one he won on the night, he gave to a Delta Center ballboy who later sold it on eBay for a record $104,765, making it the most expensive Air Jordan sneakers ever sold.
2. Air Jordan 12 OVO
Price – $100,000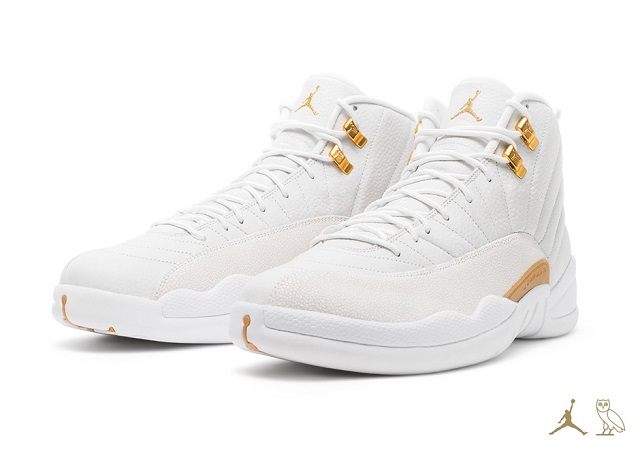 At number two is a more recent pair of Air Jordan sneakers. The Air Jordan 12 OVO was specially designed for the popular rapper and singer Drake in 2014.
During his popular Drake Night at the Toronto Raptors game in 2014, he gave out two pairs of the unreleased Air Jordan sneakers to two fans. One of them sold his pair for $100,000 on eBay after more than 100 people placed a bid for it.
A version of this particular Air Jordan 12 OVO design has since been released to the public.
3. Air Jordan Silver Shoe
Price – $60,000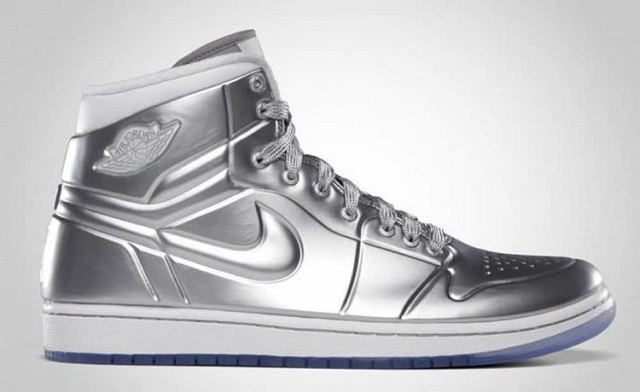 The third pair of Air Jordan sneakers to make this exclusive list was a gift from the wife of the legend himself. In celebration of his 32nd birthday, his wife commissioned the design of a pair of Air Jordans crafted with real sterling silver.
Only 10 of them were made, as memorabilia in celebration of his birthday. In addition to having them emblazed with silver, they also had Michael's autograph embedded in them.
One of the people who got a pair sold it on eBay for $60,000.
4. Air Jordan 2 OG
Price – $31,000
In the pantheon of Air Jordans that were popular among fans, the Air Jordan 2 OG is an outsider. It was one of the unpopular versions of Air Jordan sneakers that made it to public release, making it part of a small group of Jordans with low sales.
That rarity trait in its history made this sneaker a collector's item, and a collector was happy to shell out $31,000 on eBay to own one.
Bruce Kilgore designed the sneaker, and it was produced in Italy. The Air Jordan 2 OG comes in two different color schemes.
5. Air Jordan 4 Eminem x Carhartt
Price – $30,100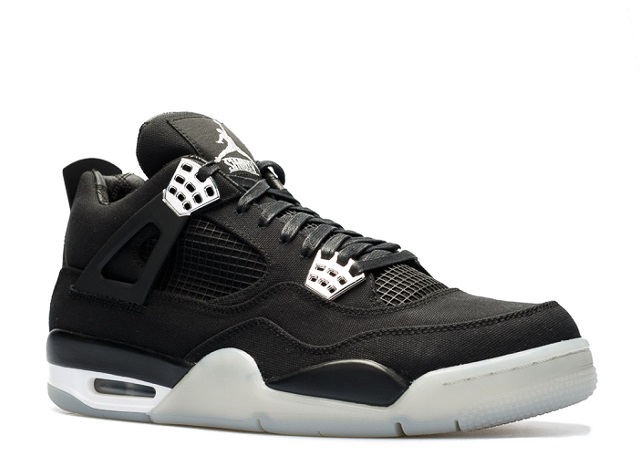 One of the standout qualities of the Air Jordan brand is the partnership with figures in pop culture. We already mentioned a partnership with Drake earlier, and number five among the most expensive Air Jordan sneakers ever sold was a partnership with the rapper, Eminem.
Unlike Drake's Air Jordans, which were made for public sale, the Air Jordan 4 Eminem x Carhatt were limited editions made solely for charity. All ten of them were sold on eBay for a total of $227,000, and one of them sold for a high price of $30,100.
All proceeds from the sale went to Michigan State University Music School towards its drive to enroll more local students.
6. Air Jordan 1 (Black and Gold)
Price – $25,000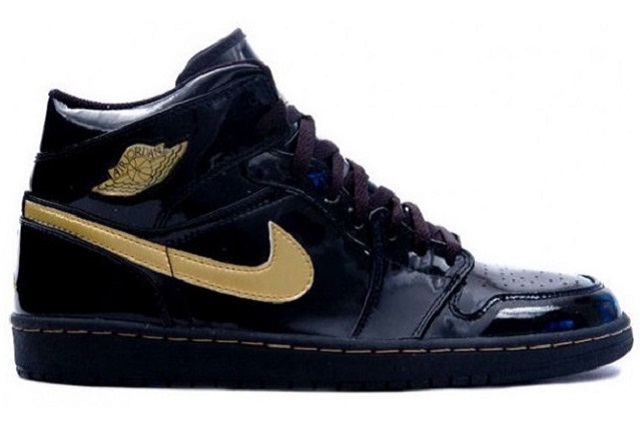 When the black and gold Air Jordan 1 were first released in Asia in 1985, it was the first evidence of the traits that would define the Air Jordan brand as an exclusive and item of premium value. Twelve of them were released in the region, which ensured their rarity.
The original Air Jordan 1 (Black and Gold) was made out of patent leather that give the sneaker a glossy appearance. Combined with the iconic Nike swoosh, it immediately stood out among the brand's line of Air Jordan 1 edition. Over the years, variations of the design have hit the market for $100 a pop. But, none matched the rarity and exclusivity of the original released in Asia.
Thus, to a collector, owning one was worth a lot, which is why one of them paid $25,000 to own one and make this the 6th most expensive Air Jordan sneakers ever sold.
7. Air Jordan 1 (1985 ASG)
Price – $21,780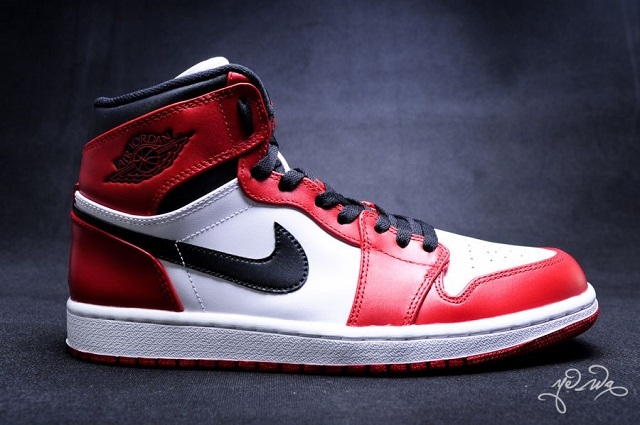 Michael Jordan wore this version of the Air Jordan 1 in the 1985 NBA All-Star game. He was one of a few rookie players who were named in the All-Star teams. Although he did not deliver a magical performance on the night, the moment was significant enough for someone to shell out $21,780 for the sneakers he wore, especially when it has Michael's autograph.
The sneaker, which possesses the Chicago Bulls color scheme, has been remade over the years. It is one of the bestselling Air Jordan sneakers in history because of its ability to evoke memories of Michael's career.
8. Air Jordan 10 x OVO
Price – $20,000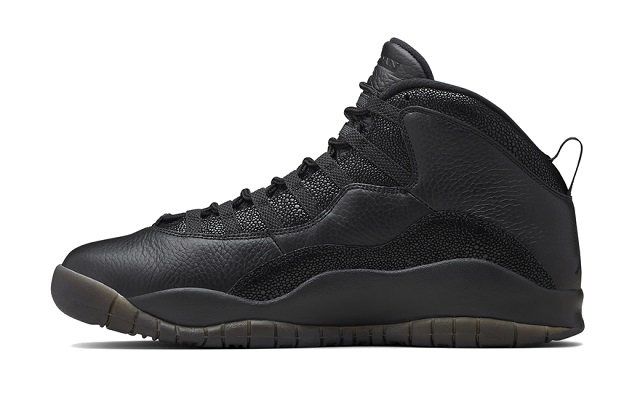 The eighth most expensive Air Jordan sneaker is the second pair of Air Jordans that was made in collaboration with Drake's OVO. The first one is mentioned earlier on the list, having fetched $100,000 when it was put up for sale on eBay.
The second one, a black version of the first, was sold for $20,000 by the other fan who was gifted the pair by Drake during Drake Night at a Toronto Raptors game.
9. Air Jordan 11 Blackout
Price – $11,267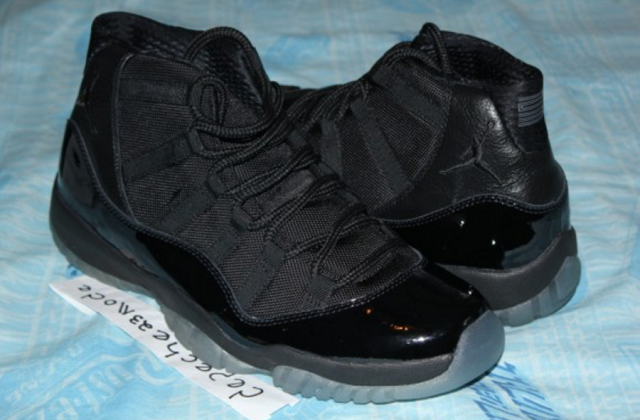 When pictures of the Air Jordan 11 Blackout made it online in 2012, fans of the brand couldn't contain themselves, and it quickly became one of the most coveted things on the planet.
This Jordans was designed by Tinker Hatfield, using Nike's patented leather and carbon design. The sneaker is also covered entirely in leather and was made to be worn to sports and formal events. Additionally, it also features a triple black colorway that made it one of the brand's standout designs.
Not looking to wait until it was released for sale to the public, a fan shelled out an astonishing $11,267 to own a sample.
See Also: These Are The 10 Most Expensive Wedding Bands For Men
10. Air Jordan V SE
Price – $10,000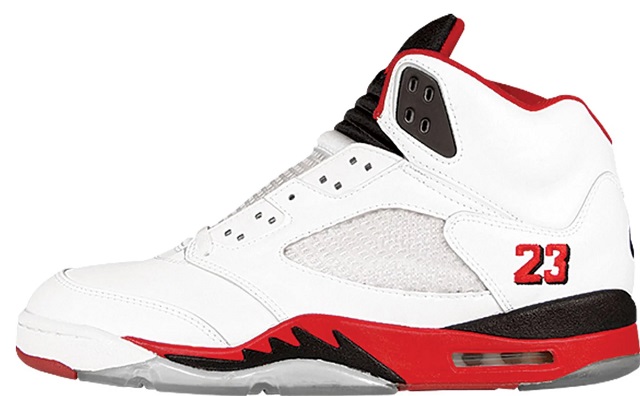 Among signature Michael Jordan sneakers, the Air Jordan V SE ranks at number five. Among the most expensive Air Jordan sneakers ever sold, however, it places at number 10.

The Air Jordan V SE, which was initially released in 1990, is another work of the renowned Jordans designer, Tinker Hatfield. The sneaker was designed after World War II fighter planes with a shark mouth design.

It also features the first significant change in Jordan designs, the removal of the Nike Air logo on the heel, and its replacement with the Jumpman logo. It also sports Michael Jordan's jersey number, 23 on the side.

With such history behind it, it is a must-have for collectors, and one of them bought a pair for $10,000 when it came up for auction.

Fact Check: We strive for accuracy and fairness. If you see something that needs updating,