A Sneak Peak At Regent Seven Seas Explorer – The World's Most Luxurious Cruise Ship
Advertisement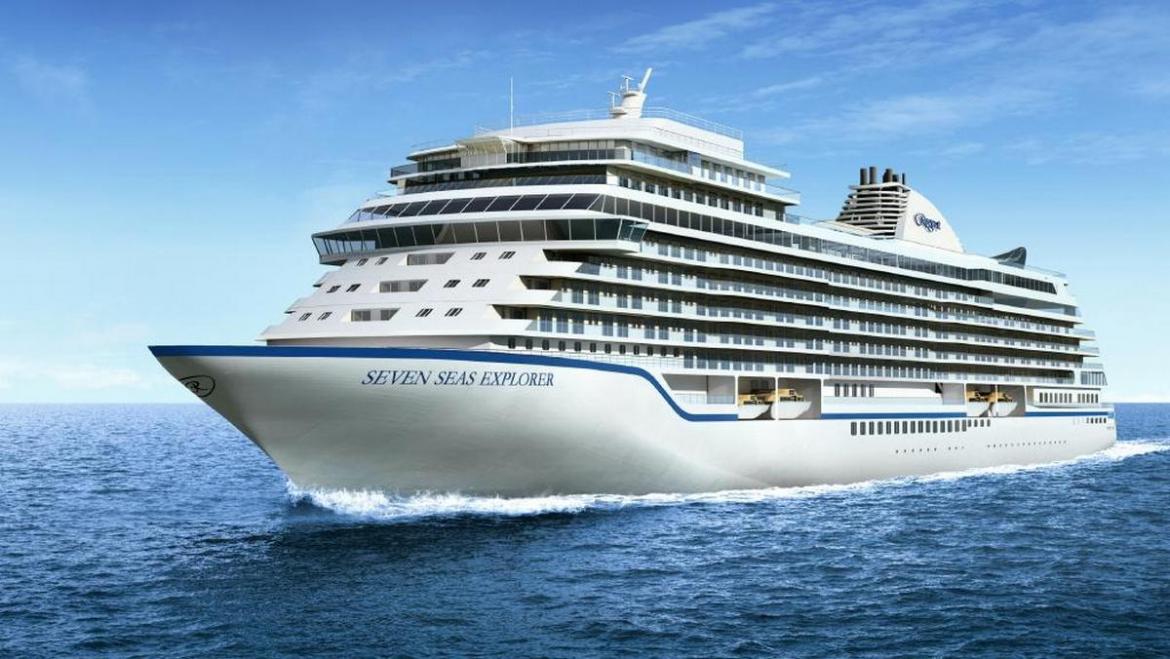 Regent presents Seven Seas Explorer, their first cruise ship in over a decade. Regent Seven Seas Explorer, is dubbed the most luxurious cruise ship in the world. With a building cost of $450 million it also said to be the most expensive cruise ship ever built.
Seven Seas Explorer weighs 51,000 tonnes and comes with 542 crew members. With the capacity to carry 750 passengers, Explorer also touts having one of the highest ratios of space-to-passengers in the history of cruising.
It's flagship Regent Suite is a commodious 3,875-sq ft. cabin that features two balconies, a spa complete with steam room, and an ultra comfy $150,000 bed. There is also a $250,000 grand Steinway piano in its living room.
Located on deck 14 of the vessel, the suite has two bedrooms, one living room, a dinning area and a bar. A night at the luxurious cabin costs a whopping $10,000 per person. The fee also covers food, drinks and tips.
Every room in Explorer is a suite, they include Seven Seas Suite, Grand Suite, Master Suite, Penthouse Suite, Explorer Suite, Superior Suite and Concierge Suite.
The entire Explorer is stylishly decorated, like the exquisite artworks that hang up the walls which cost a total of $6 million.
Fancy restaurants include its flagship Compass Rose for contemporary, others are Chartreuse, Prime 7 steakhouse, Pacific Rim and La Veranda.
There is also a Culinary Arts Kitchen that will appeal to burgeoning chefs. It offers classes that cover French, Italian, tapas and Greek, cuisines. Seafood and healthy options are not left out.
See Also: The Flying Yacht – The World's Most Luxurious Private Jet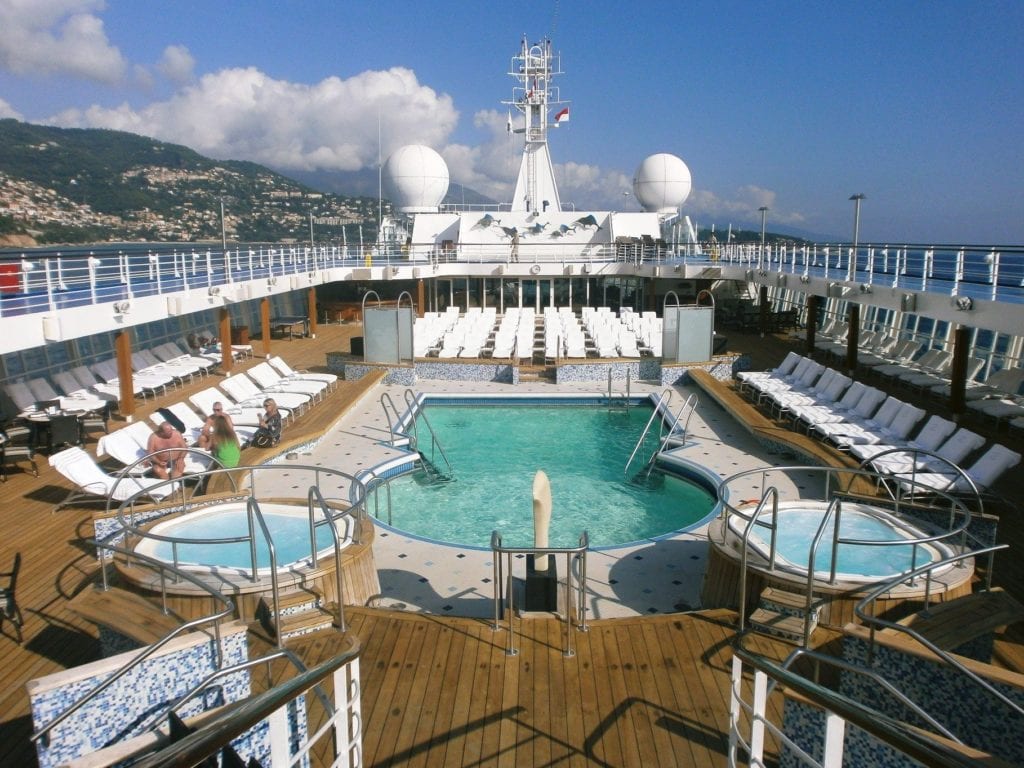 On Deck 5 is a chic spa as operated by Canyon Ranch. The ship has two pools. The main midship pool with twin Jacuzzi has double sun lounges. The infinity pool located off the spa center.
Public spaces include The Observation lounge, The Explorer lounge, and The Meridian lounge.
Explorer also houses a hi-spec fitness center, a two-tiered, 694-seat Constellation theater for production shows, sports deck with mini golf, among many other exciting features.
Regent Seven Seas Explorer was christened on July 13 in Monaco by the Princess Charlene. The ship will make its debut voyage to Venice on July 20th. The 14-night journey will include stops at various locations including St Tropez, Ibiza, Palma, Barcelona, and Taormina.
Advertisement