Wesley Snipes Net Worth: How Much Is Wesley Snipes Worth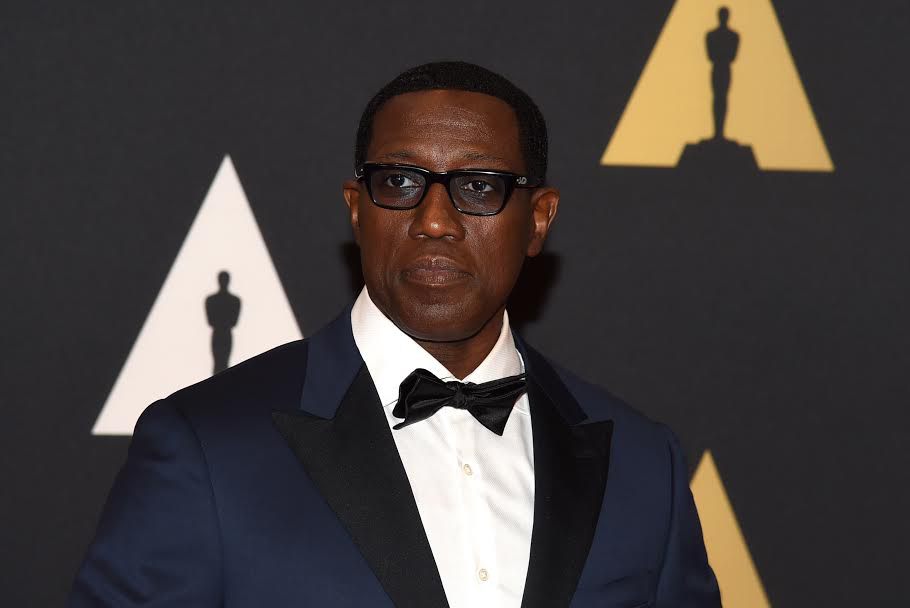 Advertisement
Wesley Snipes is an American actor, martial artists and film producer who is best known for the Blade trilogy. In 2006, Snipes found himself on the wrong side of the law for tax evasion and as penalty, he spent 3 years behind bars (2010 to 2013). Immediately after his release, he returned to acting appearing first in the 2014 ensemble action film "The Expendables III", but life in Hollywood was never going to be the same again, at least not that easy.
Since then, Snipes has only managed to land one movie per year. However, the black belter hasn't given up just yet as he recently (2016) added "author" to his repertoire and looks to do more in production. His net worth is estimated at $10 million. Read on for more about the his rise to fame and wealth, his downfall, as well as his recent endeavors to get back in the saddle.
Wesley Snipes Net Worth: Brief History
Wesley Trent Snipes was born on July 31, 1962 in Orlando, Florida to a father who was an aircraft engineer and mother who was a teacher's assistant. Snipes and his sisters were raised by their mom and grandmother in the South Bronx, New York. His passion for acting developed at childhood and at the age of 12, he began training in martial arts, later earning a 5th dan black belt in Shotokan Karate.
Snipes attended LaGuardia High School of Music, Art and Performing Arts in New York, but later graduated from Jones High School in Orlando. College education saw him return to New York City where he studied drama at the State University of New York at Purchase, graduating with Bachelors of Fine Arts in 1985.
Wesley Snipes Net Worth: Breakthrough
Luckily, Snipes didn't have to do much to attract eyes from Hollywood. After he was discovered at a competition in his graduation year, everything else just fell in line for the burgeoning actor. That same year, he landed his debut film role in Wildcats (1986) for which he reportedly received $30,000. Another milestone for the young actor was when he appeared in the Martin Scorsese–directed music video of Michael Jackson's Bad. His portrayal of MJ's nemesis in the video caught the attention of filmmaker Spike Lee, whom he would later work with in future successful projects.
Snipes got his first major box office hit with the 1989 sports comedy film "Major League" which grossed almost $50 million against an $11 million budget. Thanks to Spike Lee, Snipes got his first major role in the interracial romantic movie "Jungle Fever" (1991) which was also a commercial success, grossing over $43 million from a $14 million budget, thus netting Snipes a huge paycheck. Yet another hit, one that many would forever remember him for was "New Jack City" (1991) where the lead role was specifically modeled after him.
Wesley Snipes Net Worth: More Commercial Success
Snipes further solidified his movie star status throughout the 1990s making it his most successful period in the industry. Not only did he continue to awe fans in action roles, Blade also proved his versatility with drama and comedic roles. Also, he began receiving high 7 figures per role. He earned $7 million for Drop Zone (1994), albeit being a box office bomb. He received $5.5 million and $7 million from Money Train (1995) and The Fan (1996) respectively.
For his role in "One Night Stand" (1997), Snipes earned his first ever award for Best Actor at the Venice Film Festival.
Snipes hit a major jackpot portraying the Marvel Comic character Blade in the movie of the same name. Blade (1998) grossed over $130 million against $40 million budget. Its success developed a cult following and influenced two sequels. Blade Trilogy brought in over $400 million worldwide. Snipes who had the dual-role of lead actor and fight choreographer/producer was able to land a deal entitling him to a slice of the movie's entire proceeds.
Blade, sorry Snipes in an attempt to diversify his income joined forces with his brother to found Royal Guard of Amen-Ra, a security firm that provides trained bodyguards to VIPs. However, JustRichest.com cannot confirm how much Snipes makes from this venture. He also owns production company, Amen-Ra.
Wesley Snipes Net Worth: Tax Evasion And Blade Trinity Drama
While Snipes was receiving big fat paychecks for his numerous roles, (P.S; he earned over $37 million from 1996 to 2004) he willingly refused to give Uncle Sam his share, and after years of waiting patiently, Uncle Sam decided to come after him in 2006. The IRS uncovered that Mr. Snipes had not filed tax returns from 1999 to 2004 and worse, he used forged documents to request for false tax refund of about $12 million for the years 1996 and 1997. Mr. Snipes used the "861 argument" to his defense while blaming a group of accountants for misleading him.
After a lengthy battle, the court in 2008 dropped felony charges for his attempt to defraud the government but found him guilty of three misdemeanor counts of failure to file tax returns. He was sentenced to 3 years behind bars and ordered to pay $14 million in back taxes. He was also denied of an appeal. Meanwhile his co-defendants were found guilty of the earlier mentioned felony charges, as a result, one of them was sentenced to 10 years and the other to 4 years.
Snipes was released on April 2, 2013 after serving 90% of his sentence, the rest which he completed on house arrest.
Prior to the tax evasion scandal, Snipes had become his own undoing. His frequent brash behavior on set of "Blade: Trinity" (the third installment if the Blade franchise) caused director David S. Goyer to exclude him from some decisions. As a result, Snipes got even more pissed and sued Goyer and New Line Cinema for denial of cast decisions and failure to pay his full wage. The terms of their settlement was concealed from the public. However, while Snipes might have been technically right, his actions were enough to tarnish his image in Hollywood and his absence from the game for three years only exacerbated the situation.
Wesley Snipes Net Worth: Post-Prison And Comeback Attempts
After being released from prison, Snipes looked like he could go ahead to offset his immediate poor record and achieve another rapid rise to stardom when he starred in the box office hit "The Expendables III". However, the exact opposite was the case as Snipes didn't get any role for the rest of the year.
In 2015, Spike Lee gave him a role in Chi-Raq (2015) which despite the buzz was a huge box office bomb! Snipes turned to TV for help but his role in series "The Player" was only short-lived lasting only 9 episodes to qualify it as an instant failure.
Snipes then put his Maandi Media DMM in a deal with WWE Studios to produce at least two films, one of which is entitled "The Temple" (2017). Though WWE Studios isn't exactly a big player in movie production, they've managed to make a couple of box office hits including Halle Berry's "The Call" (2013) which grossed $68.6 million against a $13 million budget and "Oculus" (2014) which made $44 million from $5 million. And Snipes would be hoping his movies can further add to that list.
Also, in a bid to restore his glory, Snipes has dabbled into writing. He published his first ever novel, a supernatural thriller called "Talon of God", in December 2016 and he hopes to adapt the story into a movie. Additionally, the vampire-human hero took to social media to hint the return of the Blade series, but later clarified that the decision is hugely dependent on Marvel. No doubt a new Blade movie would help kick things back in his favor.
Advertisement