Rick Ross Net Worth: How Much is Rick Ross Worth?
Advertisement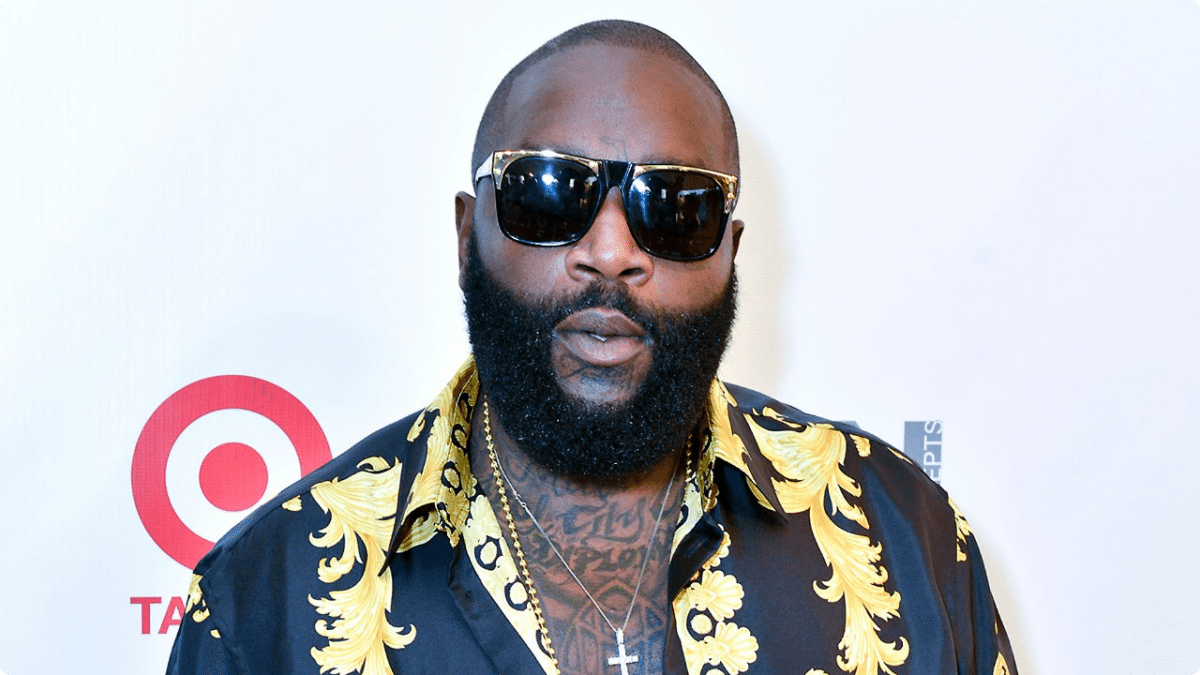 Born William Leonard Roberts, Rick Ross has a net worth of $40 million. He is the owner of Maybach music record label which he started in 2009, as a part of the Warner Brothers. He has signed a number of artistes like Meek Mill, Omarion, French Montana, and Wale. Interestingly, women hold executive positions in Ross' company, Maybach Music Group.
Ross has an average annual income of $7 million and most of his money come from selling his music. So far, he has made $10 million from album sales. In addition to album sales, he makes money from performing in live shows. He signed to Diddy's Bad Boy management in 2010.
Rick Ross Net Worth: The foundation
Inspired by Tupac Shakur and Notorious B.I.G., he released a debut single, 'Hustlin' in 2006. This hit saw his album; 'Port of Miami' get to number one on the Billboard 200. This single was certified gold, a great achievement for a new artist. The tracks' success attracted a number of rap labels who were looking for superstars to sign. Ross signed to Jay-Z's Def Jam Records, which offered a highly publicized record deal. His subsequent three albums also peaked at top spot in the charts. Rozay began by writing music that romanticized the money he got from drug dealing and this theme still cuts across most of his music today.
The Miami Dolphins
In 2014, Rick Ross was involved in talks with Stephen M. Ross, the majority owner of the Miami Dolphins. Rick wanted to become part owner of his hometown NFL team.
Rick Ross Net Worth: Illegal income?
The fact that Ross' music promotes illegal activities and that he has been arrested severally for possession of guns and drugs could lead one to question his income. Questions on whether illegal businesses have contributed to his wealth have surfaced. However, this remains a rhetorical question since there is really no solid evidence that he does.
Another thing that could lead one to question how he makes his money is the fact that he chose his stage name based on a drug kingpin's name in the 80s. FreeWay Ricky Ross was an infamous narcotics kingpin in L.A. California.
Interestingly, Ross was a corrections officer in South Florida for about a year before he got into music. Music is probably the best way he can express his passion for the 'gangsta' life that he grew up seeing all around him.
In another life
Ross attended Albany State University on a football scholarship for an entire year. If he had pursued this path, maybe football would have contributed to a significant part of his net worth.
Advertisement
Charity work
Ross doesn't have any foundations. However, he has performed in a number of concerts that were dedicated to charity.
See Also: Top 5 Richest Hip Hop Stars
Child Support
Rick Ross and 50 Cent have had enough public feuds. In 2009, the latter appeared on a morning show, Ed Lover, with a breakdown of Ross' finances during a child support case. This breakdown showed that he owned 3 cars whose total worth was $105,000 and jewelry worth $45,000. His monthly mortgage payments were $9,700. He claimed that he spent $7,000 more than he earned every month. This means that all the jewelry that he wore was borrowed, or worse still, fake. This case could have really taken a toll on Ross' net worth. He recovered over time though.
Debt
There was a time he was in debt. He gave monthly payments of over $9,500.
Feuds
Ross and 50 Cent have been having public feuds since 2008. It all began because 50 looked at Ross wrongly during BET awards. Ross has released a number of diss records aimed at 50 cent. 50 in return released a YouTube cartoon series, 'Officer Ricky' and an interview of Tia, Ross' baby mama. 50 cent probably went overboard when he released a sex tape of Lastonia Levinston. Levinston has a child with Ross. 50 cent was ordered to pay her $5 million, though he filed for bankruptcy. The question however is whether the feuds contribute to Ross' net worth. They do somewhat. The diss songs are sold, bringing some money for Rick Ross.
Conclusion
With the facts we have, it appears Ricky Rozay's wealth is as a result of some hard work. He makes money from his own music, producing music for other musicians, and via performances. Whether drugs contribute to his net worth or not remains a rhetorical question. Child support woes and debt took a toll on his finances, but he still soldiers on. With an annual income of $7 million, he is still a force to reckon with.
Advertisement