Kandi Burruss Net Worth: How Much is Kandi Burruss Worth
Advertisement
Kandi Burruss is a Television personality, singer, songwriter, actor, and producer. Her net worth is $35 million. How has she built this net worth?
Music
Kandi is a former member of Xscape, a music band. It was an R&B quartet which disbanded in 1999. She sang songs like 'Just Kickin It', 'Who Can I Run To', and 'My Little Secret'. She also wrote lyrics like 'Can't Hang' and 'Feel so Good'. Kandi has a very versatile singing range. She can sing a low contralto and can hit high pitches, including the whistle register (what Mariah Carey sings sometimes). Some of the songs where she has used the whistle register include: 'Understanding' and 'My Little Secret'.
Songwriting
Some of the popular songs that she has written include: 'No Scrubs' for TLC, and Destiny Child's 'Bills, Bills, Bills', 'The Writings on the Wall' and 'Bug a Boo'. In 2000, she won a Grammy for the song 'No Scrubs'. She was nominated for the Grammy the same year for the song, 'Bills, Bills, Bills'. She won the award by ASCAP as the songwriter of the year. She became the first ever African-American woman to win this award.
She has also written songs for Pink, Whitney Houston, Joe, Alicia Keys, Usher, Mya, Da Brat, Mariah Carey, Boyz II Men, Monica Arnold, Blu Cantrell, and Faith Evans. She also did re-writes for 'Tardy for the Party' by Kim Zolciak. She still receives royalties and income from the songs.
Production
Kandi the the CEO of her own record label, 'Kandi Koated Entertainment'.
Kandi Burruss Net Worth: Earnings from TV Shows
She is a cast member of 'The Real Housewives of Atlanta' which pays her $450,000 per season. She also appeared in 'Who Wants to be a Millionaire', 'Thicker Than Water: The Tankards', 'Are we there Yet', 'Let's Stay Together', 'Single Ladies', and 'Chef Roble & Co'. She has also appeared in various spinoffs, for instance, 'The Kandi Factory', 'Kandi's Ski Trip' and 'Kandi's Wedding'.
Kandi hosts a show called 'Kandi Koated Nights', a sexuality and relationship talk show which airs on Ustream.
In 2013, she also ran a show called 'Kandi Factory'. It was a competition show where she helped 16 upcoming artists to launch their careers in music.
Kandi Burruss Net Worth: Businesses
Bedroom Kandi
This is a line of intimate care products. It was created for Kandi Burruss by OhMiBod. It includes lubricants, lingerie, massagers, massage candles, accessories as well as educational materials. The line and its creator received an AVN award for 'Best Overall Sex Toy Line' in 2012. The Kandi Kisses massager also received the AVN 'O' Award for being an outstanding debut product.
'Happiness & Joy' vibrator is also another product in the line. It pulses to the beat of the music that you play on your iPod or mp3 player. The products have very discreet packaging, which avoids awkward moments. It also comes with a storage box that locks. The line also has a branch called Rochester based in New York. The product line also aims at improving sexual health and awareness.
TAGS Boutique
Kandi Burruss opened a boutique called TAGS which also sells online. The shop features its own clothing line.
Kandi Burruss Net Worth: Career Beginnings
Burruss launched her career by appearing on BET series, 'Teen Summit' when she was 15 years old. She released her debut solo album in 2000, titled 'Hey Kandi'. It was #32 on the U.S Billboard for R&B and Hip Hop. She released her second album, 'Kandi Koated' in 2010. The lead single was #89 on the Billboard Hot R&B/Hip Hop chart. Kandi and Rasheeda formed 'Peach Candy', releasing an EP with 5 tracks on iTunes.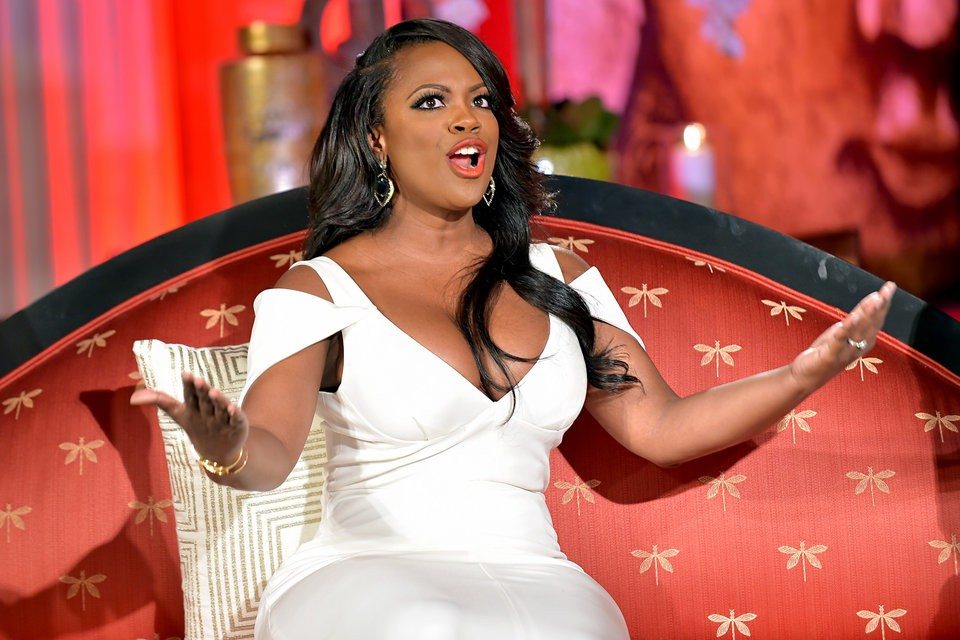 Charity
Kandi is quite charitable. In 2013, she released a Christmas Song whose proceeds went to charity. In 2014, she and Milton Jones collaborated to give food and presents with CHOA Holiday Party. Kandi was also involved in a cause to give to Atlanta families, via the Black Celebrity Giving association. They received donations and gave to needy families during Thanksgiving in 2013.
Kandi's woes
She lost a lawsuit for the song 'Tardy for the Party'. Since there was no contract in place, Zolciak did not channel any royalties to her. Kandi lost her fiancé, Ashley A.J. Jewell after he succumbed to injuries after a brawl.
Conclusion
Kandi is talented in many ways. She has been able to harness her creativity to find her niche in music and acting, things that have seen her net worth increase significantly. She has also been bold enough to venture into what many would deem an unusual product line. The 'Real Housewives of Atlanta' star doesn't appear to be stopping  here.
See Other Interesting Topics: katt williams net worth, daniel tosh net worth, kobe bryant net worth, steve harvey net worth, suge knight net worth, chris tucker net worth, wiz khalifa net worth, martha stewart net worth, scott disick net worth, amber rose net worth, tamar braxton net worth, lindsay lohan net worth, charles barkley net worth, soulja boy net worth, jordan belfort net worth, bam margera net worth, john travolta net worth, lebron james net worth, kevin hart net worth
Advertisement