Here Are The Top 10 Highest Paid Baseball Players 2016
Advertisement
5. Yoenis Cespedes
Team: New York Mets
Position: Outfielder
Earnings: $28.1 million
Cespedes started the 2016 preseason making headlines by splurging on a different ride to Met Spring training each day. Now we know what La Potnecia spends his millions on. In January 2016, he signed a three year extension contract with the Mets worth $75 million, he could also chose to opt-out after this season. He joined Jay Z's Roc Nation Sports in 2014, the agency is looking forward to inking him more endorsement deals which currently includes Franklin and New Balance.
4. Justin Verlander
Team: Detroit Tigers
Position: Starting Pitcher
Earnings: $28.6 million
Verlander is another baseball player with a penchant for luxury cars, alongside Cespedes, he features on our list of athletes with the biggest car collections, Ver owns more cars than his garage can contain. He will keep receiving $28 million from the Tigers until 2019, so we won't be surprised to see more additions to his overflowing garage.
3. Miguel Cabrera
Team: Detroit Tigers
Position: First Baseman
Earnings: $30 million
The two-time MVP in 2014 extended his pact with the Tigers in an 8-year, $248 million deal with two option years that will bring the entire value of the deal to $300 million. Miggy makes $2 million from off field endeavors.
Advertisement
2. David Price
Team: Boston Red Sox
Position: Starting Pitcher
Earnings: $30.5 million
Price joined the Boston Red Sox in 2015 after signing a 7-year contract in December worth $217 million- the richest deal ever for a pitcher in the MLS yet. His annual average income of $31 million is the highest-ever and is on par with Cabrera's. The pact gives him the option to opt-out after the 2018 season. Price makes $500,000 from off field duties, the chief of them all being with Nike's Jordan.
See Also: 14 Richest Retired Athletes
1. Clayton Kershaw
Team: Los Angeles Dodgers
Position: Starting Pitcher
Earnings: $32.8 million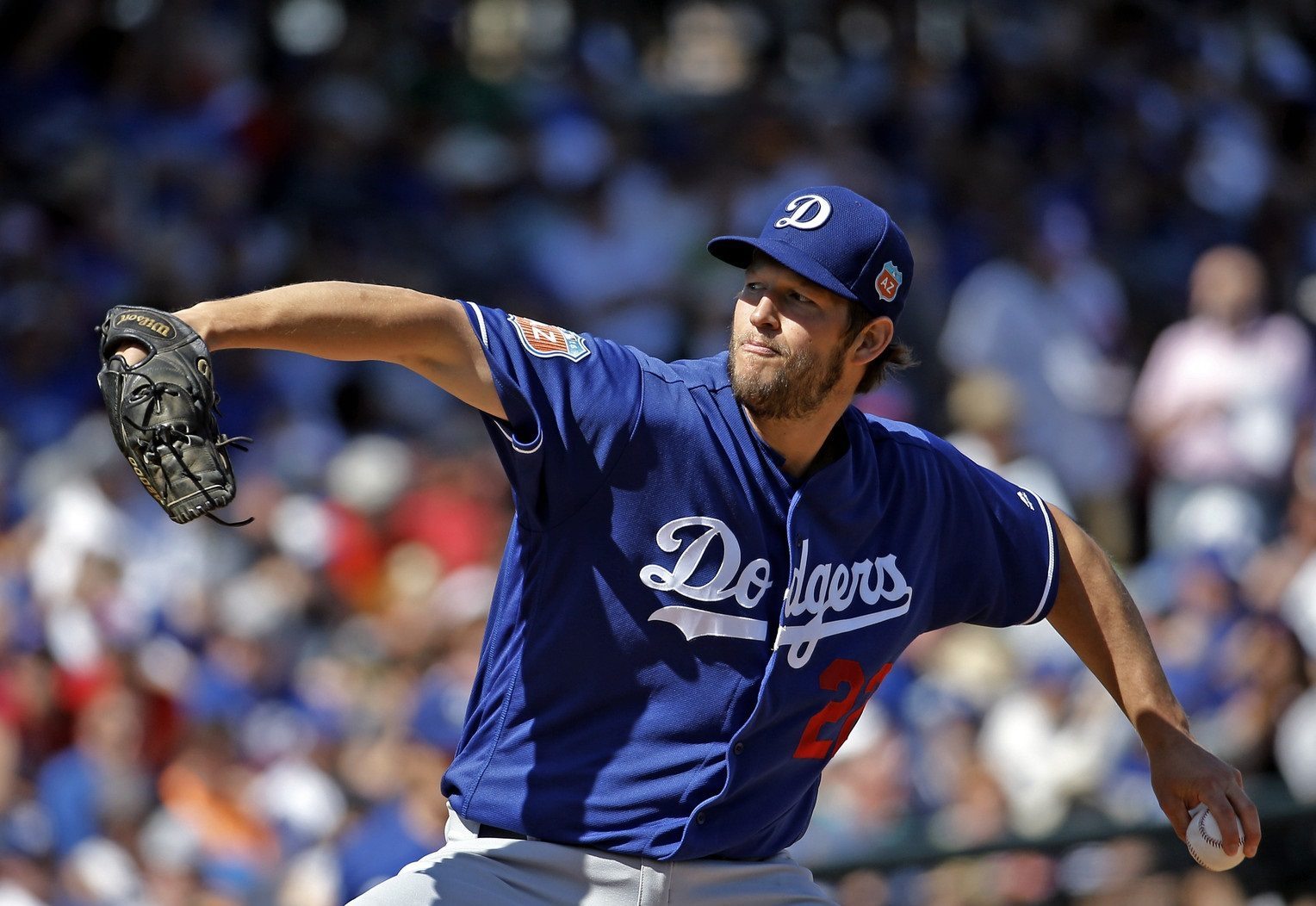 The highest paid baseball player for the second year in a row is this Dodger's lefty pitcher. He signed a $215 million deal with the Dodgers in 2014 to extend his stay at the side he's been with since 2008. Kershaw stands to make $32 million every year from the team and $1 million more should he win the CY Young Awards yet again- he has already bagged the award three times in the last five years finishing top three in all. An active humanitarian, Kershaw makes $800 million endorsing brands like Under Armour, Art of the Game, FantasyDraft, Southern California Acura Dealers, Topps, and Wilson.
See Also: Top 10 Highest Paid Basketball Players
Advertisement