Go Inside The Incredible Mansions Of Your Favorite NFL Quarterbacks
Advertisement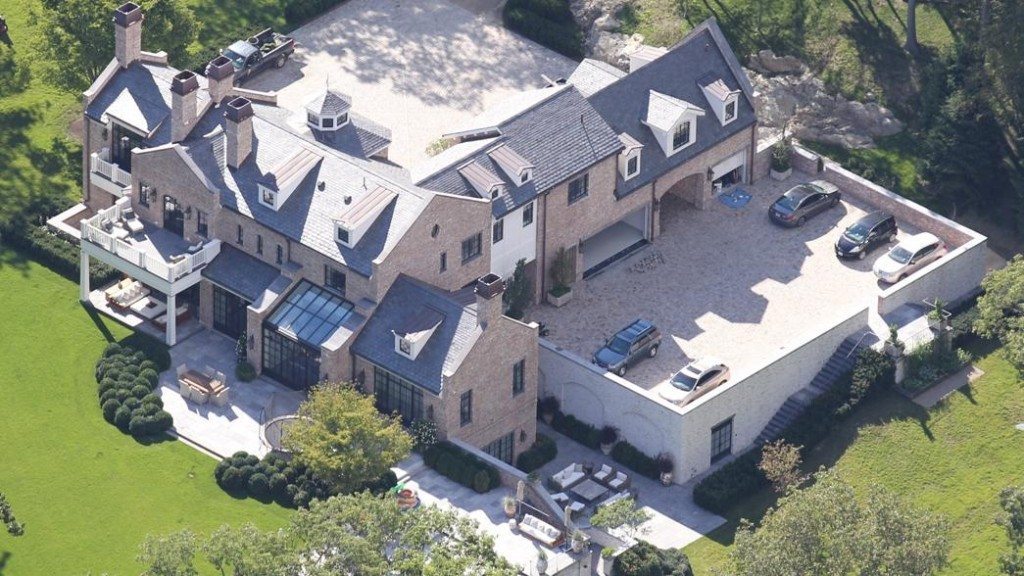 The National Football League is one of the most popular sports in America, and as such one of the highest revenue generating sports with the value of the individual franchise skyrocketing by the year. The popularity of the game as well as its value means good business for the owners as well as the players who smile home with fat paychecks. Like every other team sport, a particular player position earns much more than the others and for the NFL, it is the quarterback. Their enormous paychecks guarantees them the right to live in the most incredible mansions. Let's take you inside the incredible mansions of some NFL quarterbacks.
10. Carson Palmer's Contemporary Pad in Del Mar
Team: Arizona Cardinals
Palmer last year completed the construction of this 8,000 square foot contemporary mansion on a 0.5 acre parcel he bought in 2010 for $4.4 million. The three story building includes 6 bedrooms, 8 bathrooms, and 5 fireplaces. The master suite occupies an entire floor and features an indoor/outdoor shower, a stand-alone soaking tub, and a private deck.
Other features in the property includes an open air living room, infinity pool, an outdoor kitchen with a wet bar, bocce ball court, an expansive 10-car garage, and a gym on the lower level. The floor-to-ceiling windows offers easy panoramic view of the beach. The hot property has been listed on the market for approximately $25 million.
9. Cam Newton's Trust Building Condo, Charlotte
Team: Carolina Panthers
In 2012, youngster Cam Newton paid $1.6 million for a 3 bedroom condo in the "high security" Trust building in uptown Charlotte. The abode comes with a number of amenities including membership to the Charlotte Athletic Club. Measuring up to 3,200-square-foot of living space, the house includes 3.5 bathrooms, a large terrace, rooftop pool, a massive walk-in closet and a built-in fish tank. Newton's neighbor inside the 7-unit building includes the famous NBA retiree Michael Jordan.
8. Peyton Manning's Georgian Mansion in Cherry Hills Village
Team: Denver Broncos
After joining the Colorado team from Indiana Polis on a 5-year deal, Peyton Manning in 2012 paid $4.575 million for this sprawling Georgian mansion in cherry hills village.
Advertisement
The 16,464-square-foot, three-story brick mansion sits on a lush 3.4 acre property and comprises 7 bathrooms, and 10 bathrooms. It features a sprawling patio, well-lit sitting area, a billiard room, offices, wine cellar, 7-car garage, as well as an elevator on all floors.
See Also: Oprah Winfrey's New $14 Million Colorado Mansion
7. Philip Rivers' Santaluz Estate
Team: San Diego Chargers
When Rivers extended his contract with the Chargers in 2009, he bought this extensive mansion for $3.3 million. The 6 bedroom, 6.5 bathroom mansion includes private rose gardens, built-in BBQ, wine cellar, pool with a spa, waterfall, library, media room and an outdoor fireplace.
6. Tom Brady's Brookline MA Mansion
Team: New England Patriots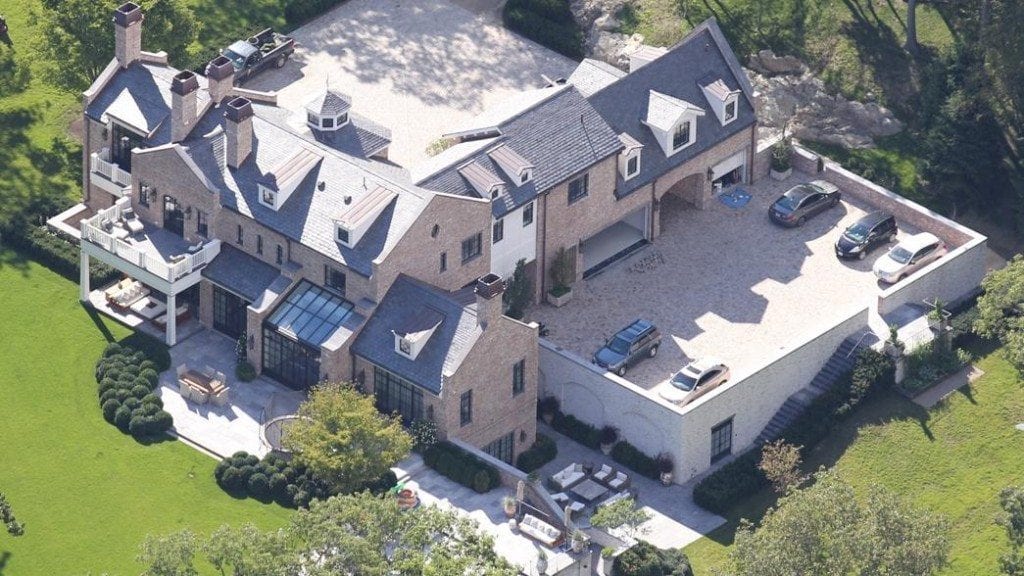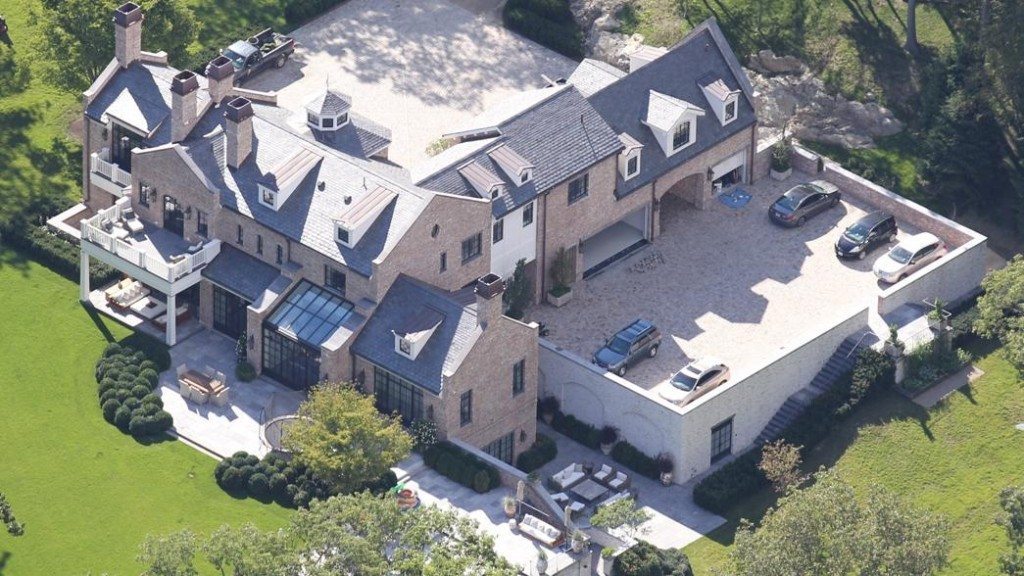 Tom Brady and his super hot, super rich model wife Gisele Bundchen built this house from scratch on a 5.2 acre parcel they bought for $4.5 million. The 14,317-square-foot mansion boast 4 bathrooms and 5 bedrooms including a master suite with his and hers closet. Other features include a pool with Banja shelf, chef's kitchen complete with a pantry, a sun room, wine cellar, a library, gym and home theater. The garage area features a staff quarters and a nursery. Neighbors to the power couple include New England Patriot billionaire owner Bob Kraft.
See Also: The 10 Most Richest NFL Team Owners
Before moving into their new mansion, the duo lived in a $40 million eco mansion in Brentwood California which they also built from scratch. They sold the mansion in 2014 to rapper cum business mogul Dr. Dre. The sprawling mansion (pictured above) features 5 bedrooms, library, gym, a koi pond moat, infinity pool, and loggia.
See Also: 12 Most Expensive Homes of Extravagant Footballers
Advertisement