Birdman Net Worth: How Much is Birdman Worth
Advertisement
Born Bryan "Baby'' Williams on 15th February, 1969 in New Orleans, Louisiana, Birdman is one of the most known and richest rappers in the world today. He is ranked #5 on Forbes Five 2015, a list of the wealthiest hip-hop artists in the world. Birdman is also an entrepreneur and his net worth is estimated at $185 million.
Birdman Net Worth: How he made his money
– Music Production
Birdman is the CEO and founder of Cash Money Records. He founded this company with his brother, Ronald 'slim' Williams in 1987. He has made a lot of money producing music for a number of successful music artists, including Lil Wayne, Juvenile, Drake, and Nicki Minaj. His records have been certified multi-platinum.
Cash Money Records is recognized as the most commercially successful label as far as hip-hop music is concerned. The company has sold 50 million records and has annual revenue in excess of $100 million.
Cash Money Records later on signed a distribution deal with Universal Music. This deal would net Cash Money Records a minimum of $30 million even before the company printed a single record. However, the best deal that Cash Money Records ever made with Universal Music was the one that allowed them to own masters. This meant that instead of getting a few pennies for every record sold, the company now began getting several dollars out of the profits generated after the sale of every unit. The profits made by Cash Money Records over the years have contributed immensely to the net worth of Birdman.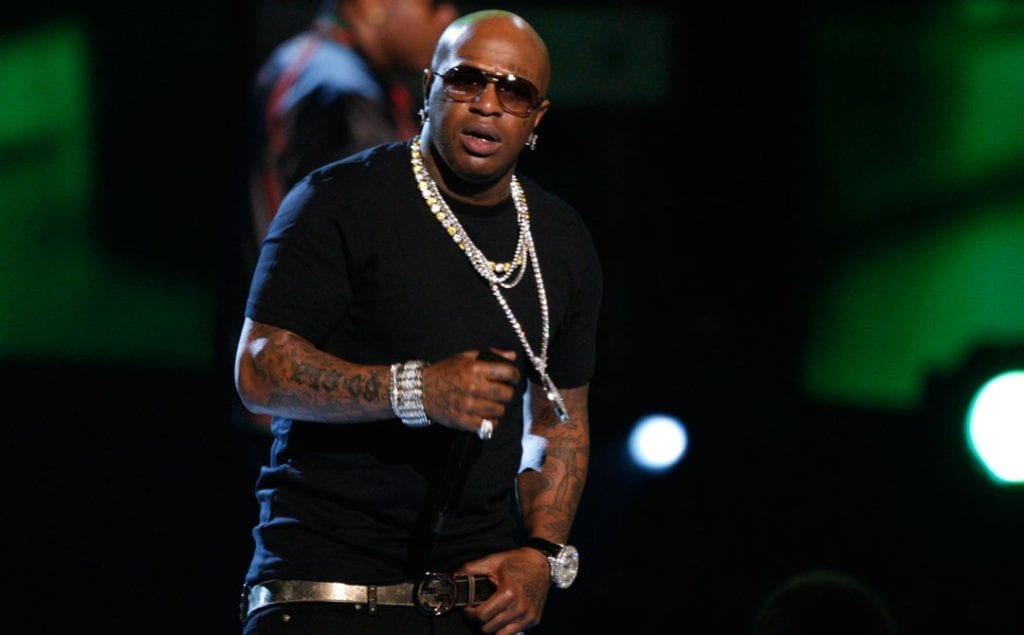 – Own Music
Apart from producing music for other artists, Birdman is also a great musician in his own right. In 2000, he was actually nominated for two Grammys for one of his songs in which he collaborated with another rap musician known as Mannie Fresh. By the time he was 22 years old, he was already worth of $44 million. Like the records that he produced, his songs also became multi-platinum.
In addition to the record label, Birdman also owns a clothing line business and is also in the business of selling spirits.
In 2010 Birdman and his brother were also involved in an oil and energy venture under the name "Bronald Oil". They had planned to start exploring and developing oil resources in Oklahoma Osage County and the US Gulf coast. However, everything went quiet and there is no current information on the progress of the venture.
Birdman Net Worth: How He Spends His Money
Birdman is also involved in charity work. In 2013, Swizz Beats hosted his yearly Bronx Charter School for the Arts Fundraiser and he requested Birdman to donate some money. He donated $50,000 of his own money in that particular event.
In 2012, Birdman and his Cash Money co-founder Ronald 'slim' Williams were involved in charity work in New Orleans during Thanksgiving. The event was held at A.L. Davies Park. Birdman and his colleagues from Cash Money Records were involved in distributing turkeys as well as other Thanksgiving Day essentials to some of the needy people in New Orleans.
In September 2015, Birdman was once again involved in charity work in Great Britain. The particular event that Birdman was invited to attend was meant to raise some cash for cancer research in the UK. The event was organized by Plymouth city's Miss Britain hopeful, Allys Parsons and one of her friends.
His personal assets
Birdman is known for his extravagant lifestyle which also appears to be one of his weaknesses. The rapper claims that he buys 10 new cars every six months and gives the old ones away. He is also known to wear jewelry worth millions of dollars at once, including a 15 carat black diamond ring, matching earrings, and a $500 000 grill on his teeth. He has a knack for signature brands like Loius Vuitton and Cartier. His diamond teeth cost $1 million.
He owns a condo in Miami which is worth $30 million. He also owns a big number of expensive cars, including Maybach Landaulet, Lamborghini Aventador, Bugatti Veyron, and Maybach Exelero.
During Hurricane Katrina, he lost 20 houses and 50 cars including 4 Ferraris and 2 Maybachs.
He is a married with one daughter known as Bria Williams and a son known as Bryan Williams.
Conclusion
Birdman's net worth would be much higher if he did not share his fortune with his brother, Ronald 'slim' Williams. According to Forbes, he could be worth at least $300 million.
Other Interesting Topics: 
beyonce net worth, steve wozniak net worth, tyga net worth 2015, mariah carey net worth, jerry seinfeld net worth, vanilla ice net worth, big sean net worth, eddie murphy net worth, jamie foxx net worth, stan lee net worth, the game net worth, russell simmons net worth, ellen net worth, tim cook net worth, stephen hawking net worth, shakira net worth, ice cube net worth, jeff gordon net worth, robert herjavec net worth
Advertisement