30 Most Jaw-Dropping Celebrity Homes
Advertisement
Our celebrities are rich and famous and therefore can afford to live in any kind of house they desire. But unlike us, there are basic things celebrities look out for in choosing a house, top on the list is privacy, they need a place where they can escape the itchy shutter fingers of paparazzi so they usually go for secluded areas. To avoid public appearance as much as possible, celebrities usually have over the top amenities in their homes like movie theaters, gyms, pools, game rooms, beauty saloon and even panic rooms in case of intruders. A house with almost everything in it means it has to be big so celebrity houses are usually twice or ten times the size of ours. Most of these houses are located in Los Angeles from Malibu beach homes to Beverly Hills estates which comes as no surprise as it home to Hollywood. Lets take a look at the amazing places our beloved celebrities lay their heads when they are done showcasing their talents for the camera.
1. Howard Stein's Palm Beach house, South Florida
Price tag: $52 million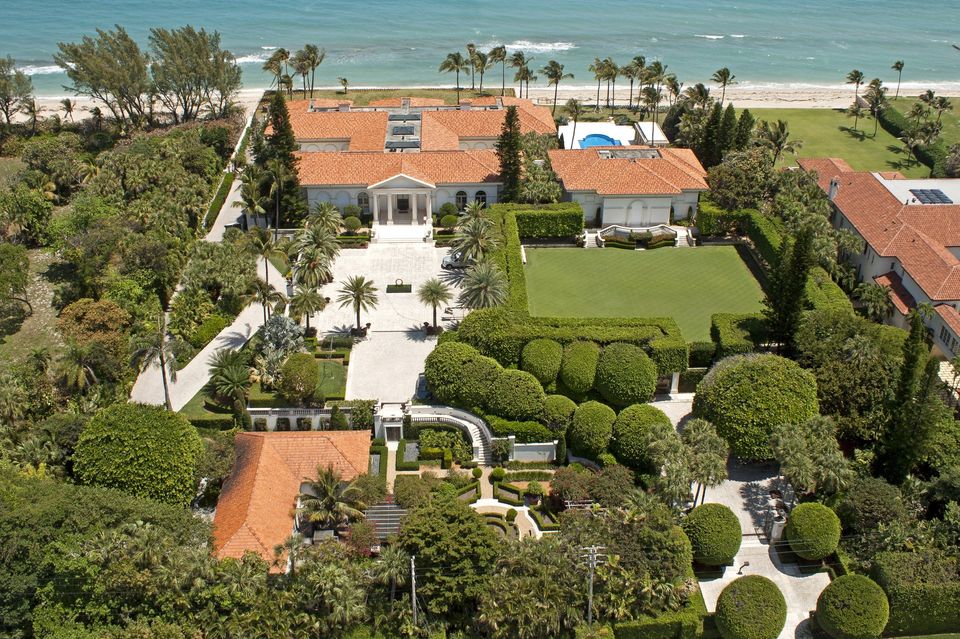 The radio show host and America's got talent co-host bought his beach house in 2013 from textile tycoon Martin Trust. The almost 40,000 sq ft mansion has 5 rooms, 12.5 bathrooms and outdoor pool. Stern lives in the house with wife Beth Ostrosky and guess who is their neighbor? Billionaire investor Nelson Peltz.
2. Dr Dre's Eco-Manse – Brentwood, California
Price: $40 million
One of hip hip's wealthiest artist, Dr. Dre snapped up the eco-manse which was originally owned and custom-built by NFL star Tom Brady and his super model wife Gisele Bundchen, who has been the world's highest-paid model for 9 years and counting. The couple who spent around $40 million to build the house got their money back after selling it at $40 million to the rapper, $10 million bellow the asking price. The 14,000 sq ft home which sits on 4 acre property features 5 bedrooms, a koi pond moat, an infinity pool with cabana, fully equipped gym, a library, outdoor kitchen, loggia, and a waterfall on site. The architecture is by Landry Design, the same company that designed Mark Wahlberg's opulent French-Manor.
3. Rush Limbaugh's Palm Beach House – Florida
Price: $44 million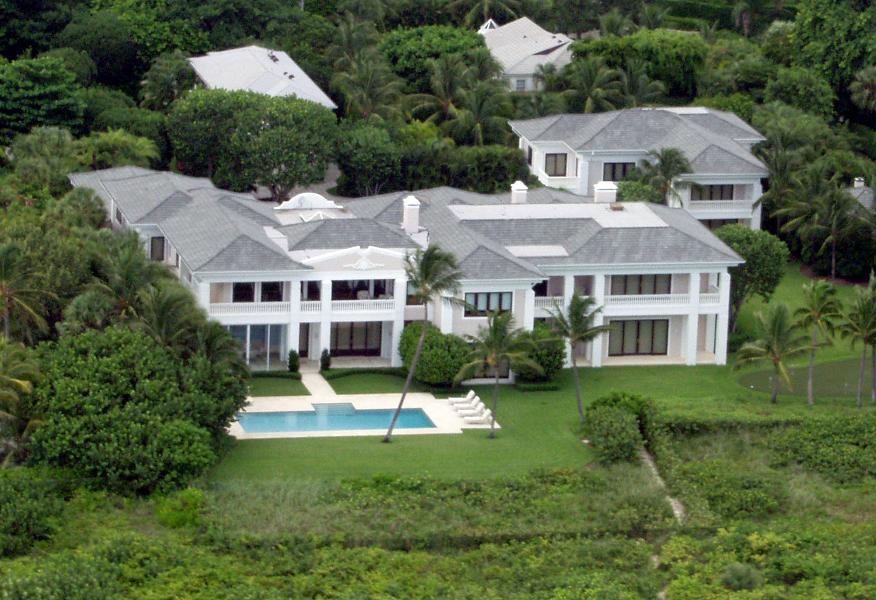 Though Limbaugh bought the house for $3.9 million in 1998, the house is now valued at $44 million. The 31,761 sq ft house has 9 bedrooms, 11 baths. It is from this house that Limbaugh's radio talk show is broadcasted to over 600 affiliates across America.
Advertisement
4. Floyd Mayweather's Big Boy Mansion
Location: Las Vegas Nevada
Price: Undisclosed
Though Mayweather prefers to conceal the price of his house, which is actually surprising considering he's a braggadocio, we are quite sure it won't be anything meager. The house measures 22,000 sq ft and has 5 bedrooms, 7 bathrooms, a wine cellar, a movie theater and a white fleet of cars worth $15 million which he doesn't drive. He would rather ride on his rare $4.8 million Hypercar or his $3.5 million Bugatti Veyron.
The house has its own Instagram account with almost 200 k followers where Mayweather flaunts random pictures of different areas of the house. The bio on the account boasts- "Floyd Mayweather's Mansion This mansion speaks because it was paid in cash themoneyteam.com."
5. Ryan Seacrest's Cold water Canyon House – LA
Price: $37 million
In 2012, TV personality Ryan Seacrest paid $37 million for the Canyon House which formerly belonged to Ellen DeGeneres and wife Portia Di Rossi. Ryan's gated 10,000 sq ft compound has a 9,200 sq ft main house and three separate guesthouses, koi ponds and a swimming pool.
More Interesting Topics: katt williams net worth, daniel tosh net worth, kobe bryant net worth, steve harvey net worth, suge knight net worth, chris tucker net worth, wiz khalifa net worth, martha stewart net worth, scott disick net worth, amber rose net worth, tamar braxton net worth, lindsay lohan net worth, charles barkley net worth, soulja boy net worth, jordan belfort net worth, bam margera net worth, john travolta net worth, lebron james net worth, kevin hart net worth
Advertisement