Take A Look At These 25 Luxury Hotels Owned By Your Favorite Celebrities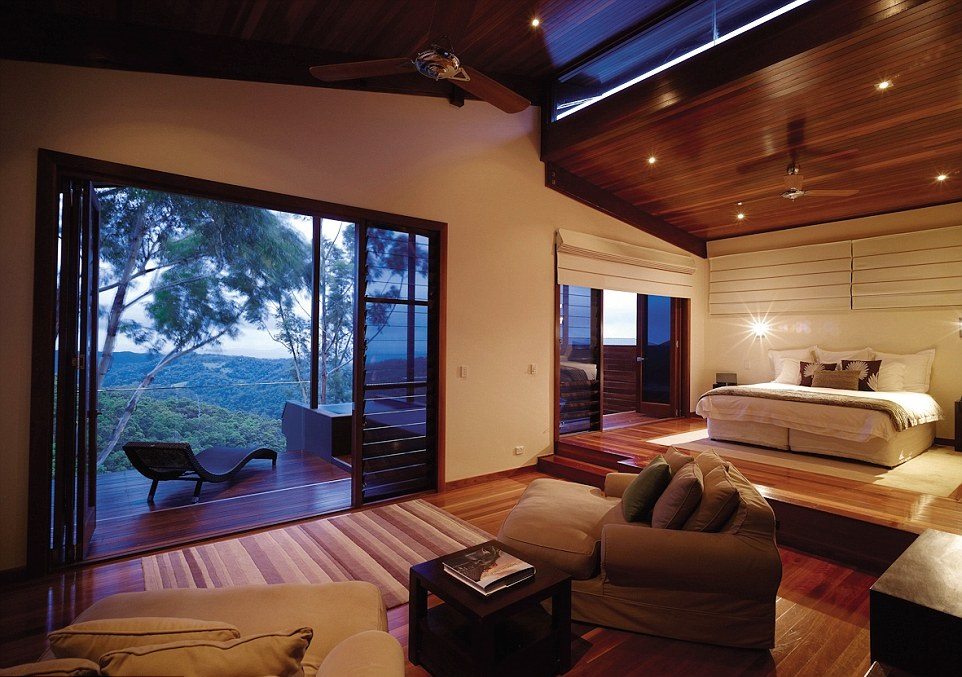 Advertisement
From movie stars to sports stars, musicians, record producers and filmmakers, celebrities are known to have diversified sources of income. In addition to earning top dollar from their numerous gigs and shilling for the world's top brands/companies, many go ahead to establish their own businesses. And while luxury apparel/fragrance lines apparently seem to be their top preferred choice, many have deviated from the norm and into the field of hospitality, owning restaurant chains, nightclubs and hotels. This post focuses on the later. A-listers like Robert De Niro and Francis Ford Coppola have proven to be successful hoteliers over the years, owning multiple accommodations all over the world. But the duo aren't the only ones making waves in the business. Brace yourself for surprises as JustRichest.com brings you 25 celebrity-owned hotels from around the world.
So, the next time you find yourself lodging in any of these, keep your fingers crossed as you could bump into your favorite celebrity. And be sure to ready your pens for an autograph and your cameras for a selfie and oh! say hi for us, would you?
1. Gwinganna Lifestyle Retreat, Tallebudgera, Queensland, Australia
Owner: Actor, Hugh Jackman (Net Worth: $150 million)
X-Men's Wolverine fell head over heels in love with this property in his home country of Australia during one of his usual visits and decided to buy it. Located in the extremely secluded Tallebudgera valley, this serene retreat is the perfect escape from the cares of life. Not only does it offer retreat packages and programs that include morning meditation and yoga, Gwingana is also extremely healthy prohibiting the consumption of cigarettes, drugs and alcohol. Rooms begin from $980/night. gwinganna.com
2. Costa d'Este, Vero Beach, Florida
Owner: Actors/Singers Gloria and Emilio Estefan (Combined Net Worth: $1 billion)
Like Jackman, the Estefan's bought this sprawling beachfront property and completely refurbished it to their own personal taste, even using their "own furniture with tweak wood for a nautical theme" she told Architectural Digest. Almost all of its commodious rooms offer a view of the beach. Several dining options are available as well as a luxury spa. Fun activities include snorkelling and paddle boarding. Rooms begin from $179 per night. Be free to bring your pet along. costadeste.com
3. Sundance Mountain Resort, Sundance, Utah
Owner: Actor, Producer, Director Robert Redford (Net Worth: $180 million)
Unlike the list's first two, the Sundance Film Festival founder built this picturesque retreat from scratch on the valleys of Mount Timpanogos, a 5,000-acre piece he bought back in 1969. Rustic, yet elegant, the mountain resort offers a diverse range of outdoor recreation activities including fishing, skiing, and horseback riding. Rooms begin from $199 per night. sundanceresort.com.
4. Mission Ranch Hotel, Carmel, California
Owner: Actor, Clint Eastwood (Net Worth: $375 million)
Long-time Carmel resident, Clint Eastwood purchased this 22-acre former dairy farm when it was on the verge of being ruined by property developers and revamped it into a 31 room luxury escape. The rooms, spread among 10 different buildings come with their own specific feature including a whirlpool tub. General features include a tennis court, piano bar, on-site restaurant and fitness center. Perfect for a romantic getaway, the secluded property offers views of the Pacific Ocean, Carmel River Beach and Point Lobos. Rooms begin from $125 per night. missionranchcaramel.com
5. Ariel Sands Resort, Cottage Colony Hotel, South Shore, Bermuda
Owner: Actors, Michael Douglas & Catherine Zeta-Jones (Combined Net Worth: $350 million)
When the refurbishing of this property is completed in the spring of 2017. It would be utilizing green energy making it absolutely eco-friendly. Other features would include a direct access to the beach, fresh water pool and of course a luxury spa. arielsands.com
Advertisement